Wacht jij nog altijd op jou toelatingsbrief voor Hogwarts en neem jij naast Defence Against the Dark Arts ook lessen in de Spaanse taal voor Sorcerers? Of heb jij wellicht jonge kinderen die een iets uitdagender spel willen dan Bingo en houden van vrolijke plaatjes? Dan is Harry Potter a Lotería misschien wel wat voor jou.
In Harry Potter Loteria heeft ieder een eigen unieke kaart met een raster met allerlei figuren uit Harry Potter erop afgebeeld. Tijdens het spel wordt steeds een kaart met een figuurtje erop van de stapel getrokken, die je controleert met jouw kaart. Komen er plaatjes overeen? Dan plaats je een fiche. Heb je vier fiches op een rij of vier in een vierkant, dan heb jij gewonnen.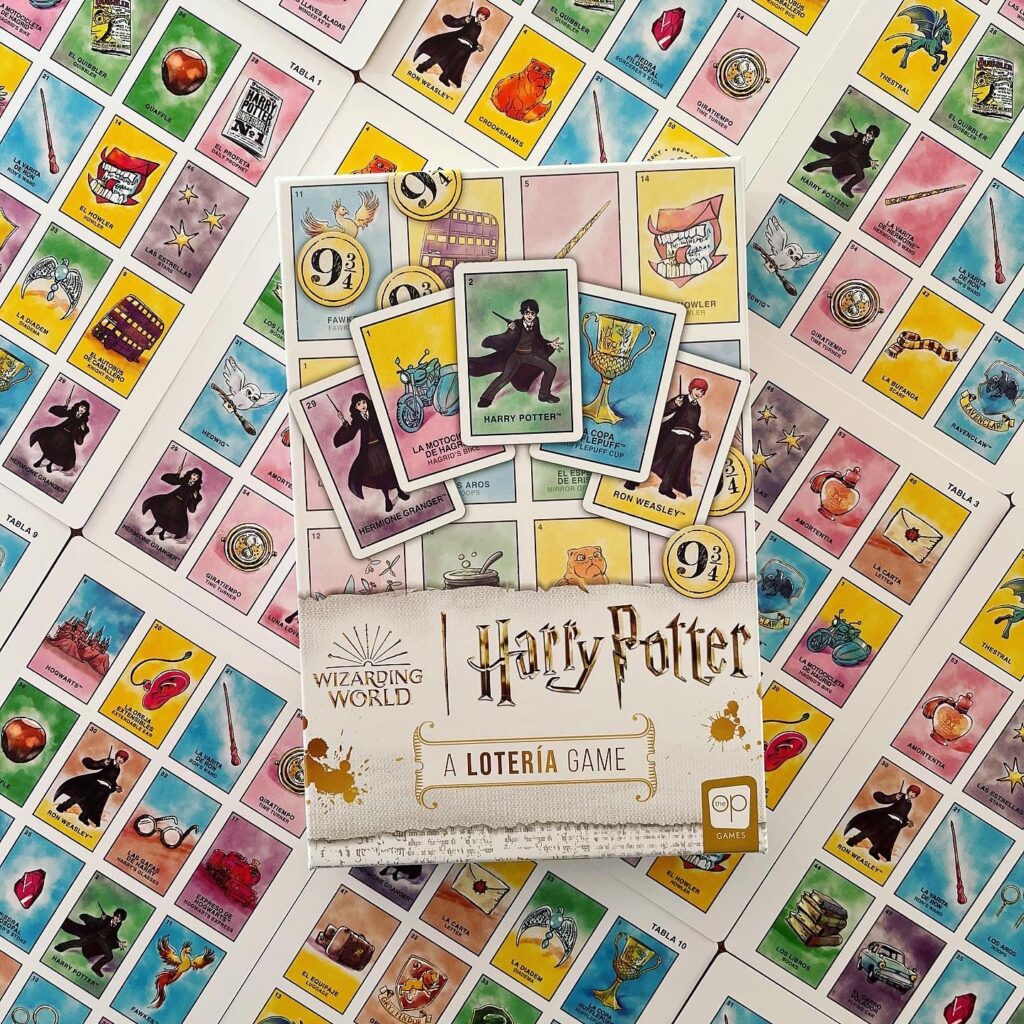 Loteria is een traditioneel Mexicaans spel dat bingo combineert met kaarten. De kaarten zijn vaak kleurrijk geïllustreerd. In dit geval met typische Harry Potter illustraties. Elke kaart gaat gepaard met de Spaanse bijschriften en omdat de Lotería-kaarten vaak de naam van het voorwerp onder de illustratie vermelden, worden ze gebruikt in Noord-Amerikaanse scholen bij Spaanse taallessen.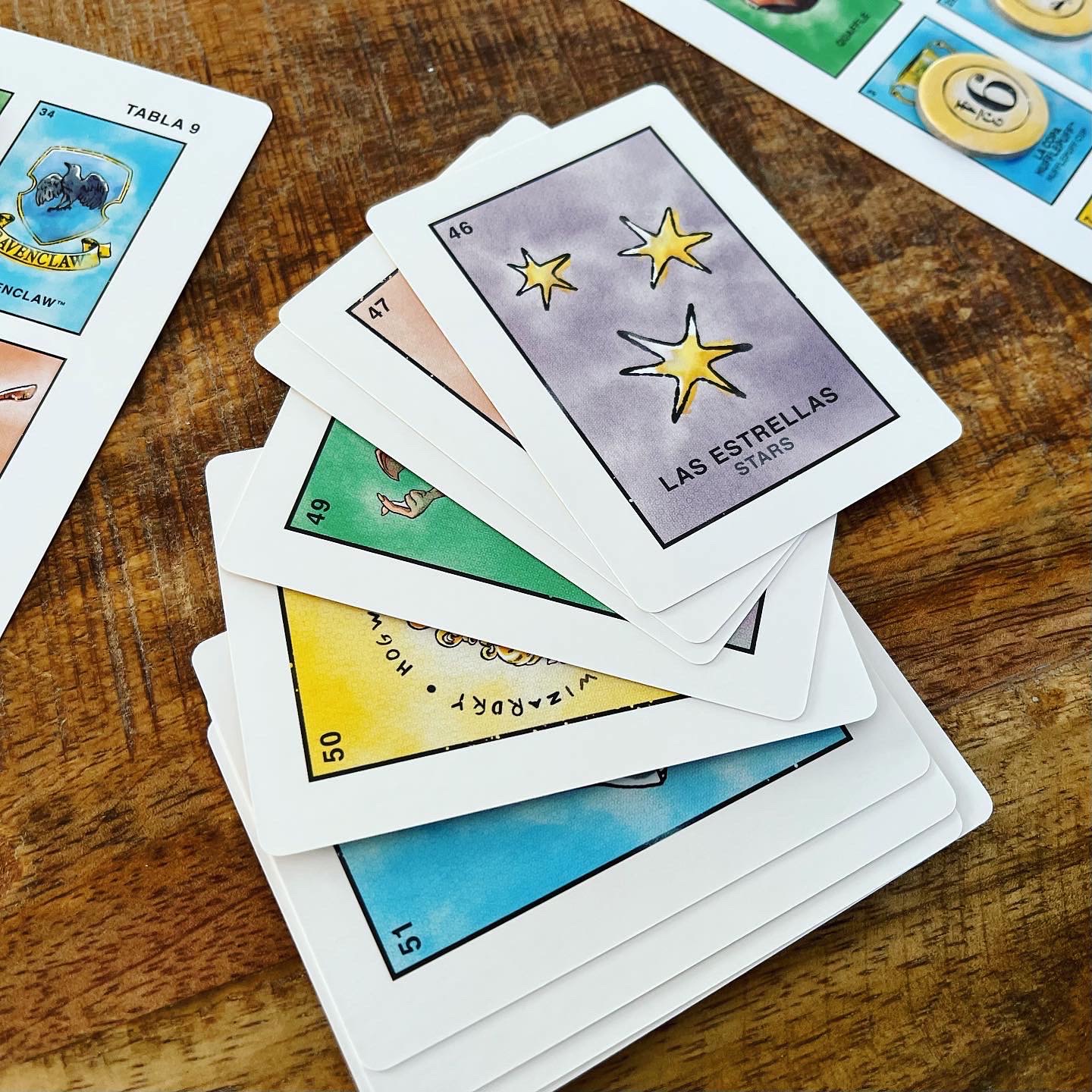 Loteria is simpel gezegd Bingo zonder ballen, maar wel kaarten. Het spel bevat in de basis geen strategisch element noch vereist het spel enig nadenkwerk. Het is puur geluk. Dat wordt anders als je met bepaalde additionele regels gaat spelen, zoals tijdslimieten om te checken of jij het figuurtje hebt. Wat grappig is, is dat de tekst van het spel vaak in het Spaans is (de handleiding is natuurlijk wel in het Engels!). Zo kan jij, of je kind, nog wat opsteken van de Spaanse taal. In deze Harry Potter versie van Loteria is minder Spaanse taal aanwezig, omdat de figuren veel Harry Potter personages betreffen. Wil je wat meer Spaans? Dan is Hello Kitty and Friends Loteria beter geschikt. Heb jij behoefte aan een Harry Potter versie van Bingo, zonder dat je een hele bingomachine nodig hebt? Dan is deze editie van Loteria wellicht wat voor jou