One of my surprises of Spiel 2021 was the app driven children's game from Lucky Duck Games: Yummy Yummy Monster Tummy. In this cheerful card game, you and your fellow players try to feed different coloured monsters just as colourful "food" to make these monsters happy. Can you satisfy the hunger of these monsters or are you colour-blind for their dietary wishes?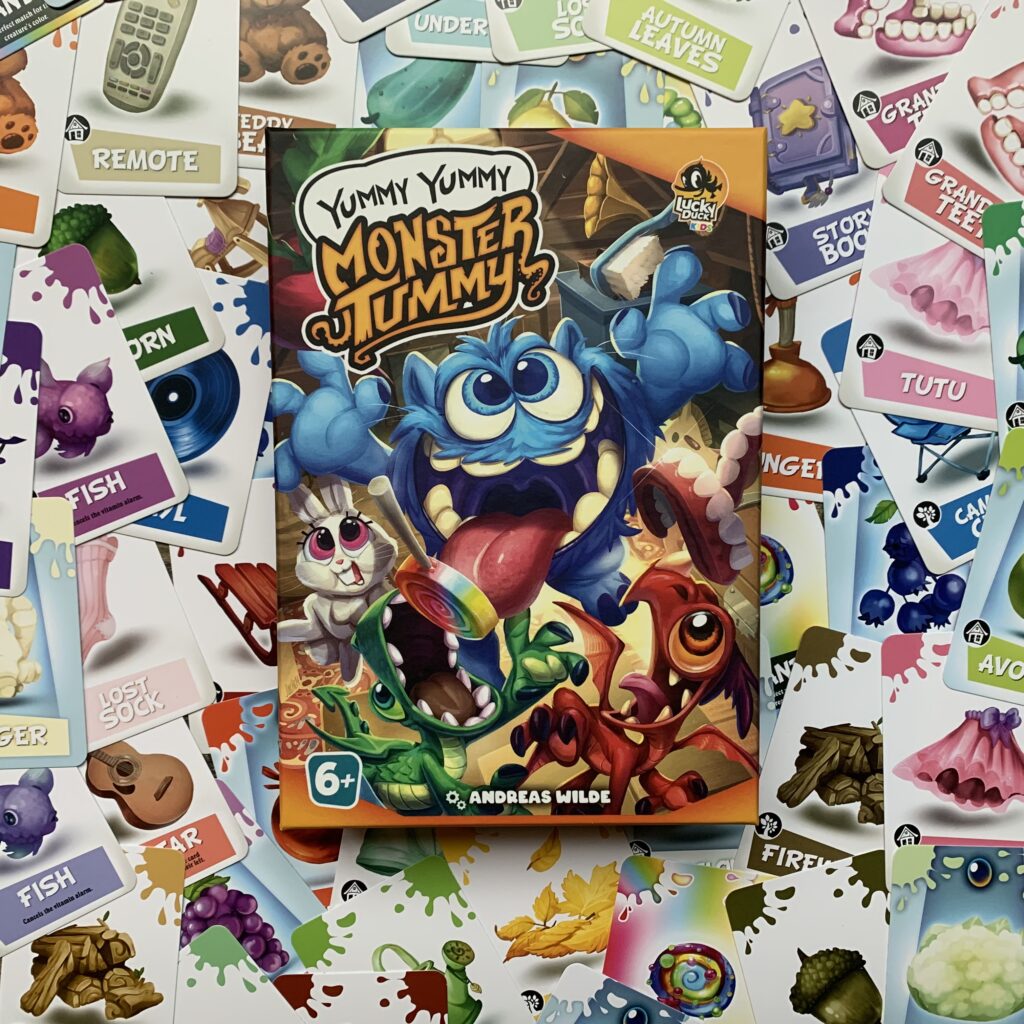 In this game, each player is dealt a hand of cards containing various objects in different colours. The objects vary from rubbish from the garden or rubbish dump to precious objects from grandpa's attic. Fruit and vegetables are also included – monstrous! A monster in a certain colour appears on the screen of your phone or tablet. Players take turns playing cards to get as close as possible to the colour of the monster. The more the colours match, the more stars the players score. If the colour is not close at all, you all get a fail.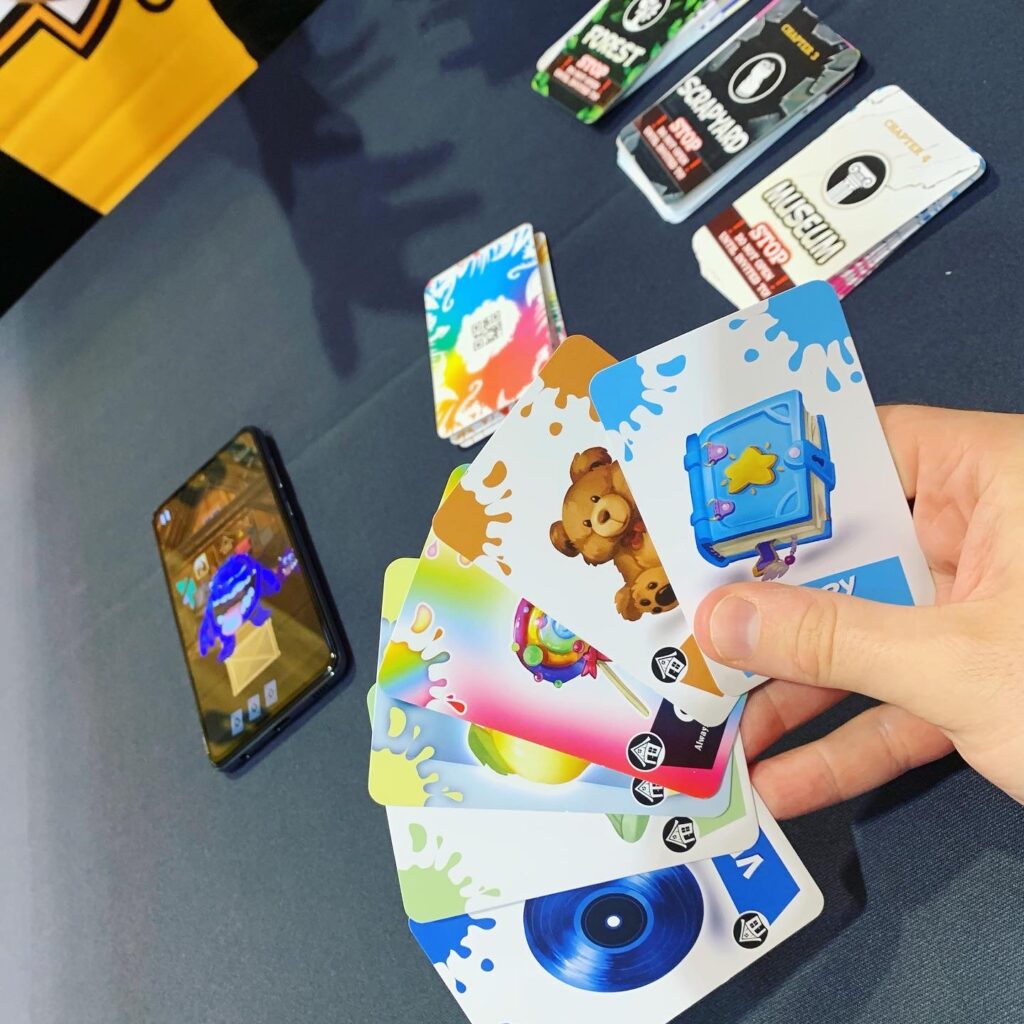 Some cards are healthy and contain lots of vitamins. Monsters are not very fond of healthy food and if you give them too many vitamins, their appetite may be spoiled. Bunnies, on the other hand, only eat vitamins. Bring on the carrots! Some cards also give bonuses and some monsters are very fond of certain items.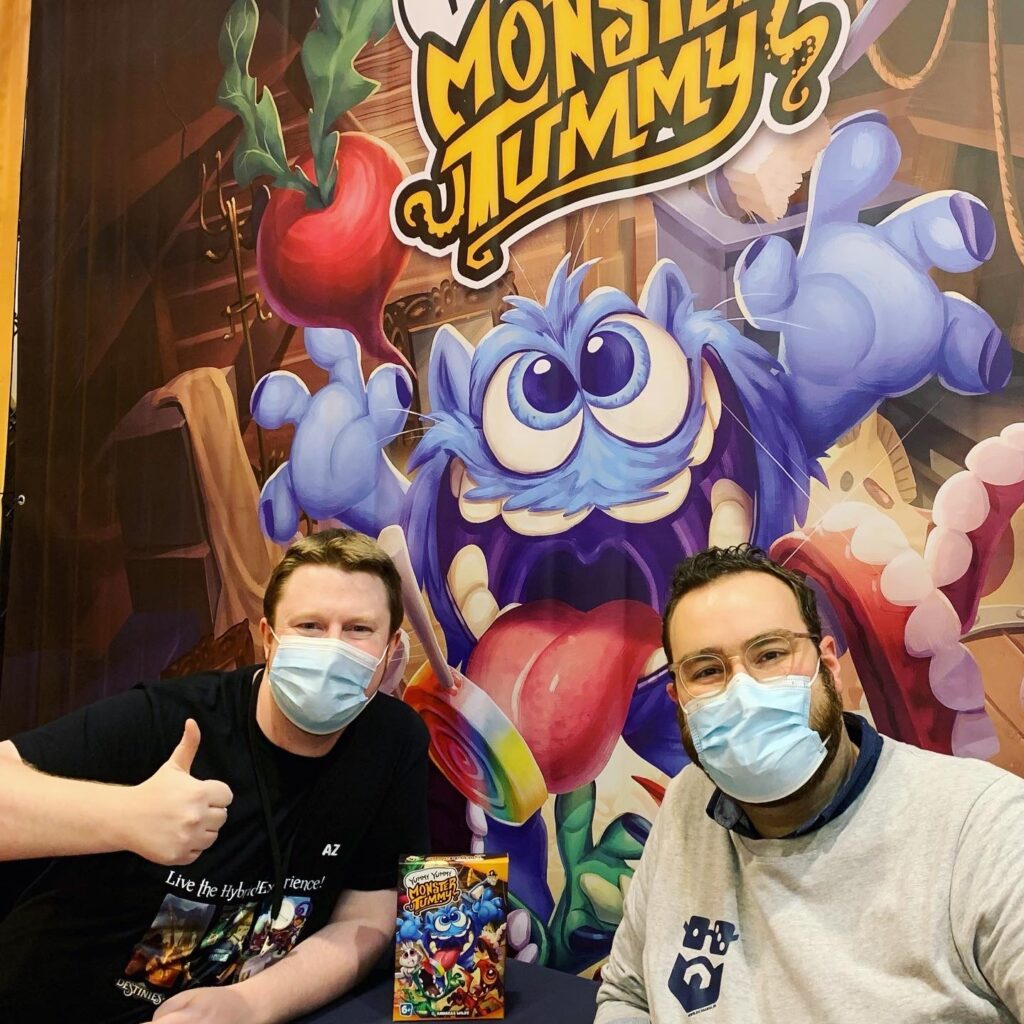 Yummy Yummy Monster Tummy is a wonderfully smooth card game for young and old. The integration with the app is necessary (because of the colour mixing) and works well. The game also contains a simple storyline, which unlocks new locations and therefore new cards with objects. In the party mode, you can just play until you are finished. Monstrously entertaining!