Een van de verrassingen van Spiel 2021 was het app driven kinderspel van Lucky Duck Games: Yummy Yummy Monster Tummy. In dit vrolijke kaartspel proberen jij en jouw medespelers verschillende gekleurde monsters net zulke kleurrijke "etenswaren" te voeren om deze monsters gelukkig te stemmen. Stil jij de honger van deze vreetbeesten of blijk je kleurenblind voor hun dieetwensen?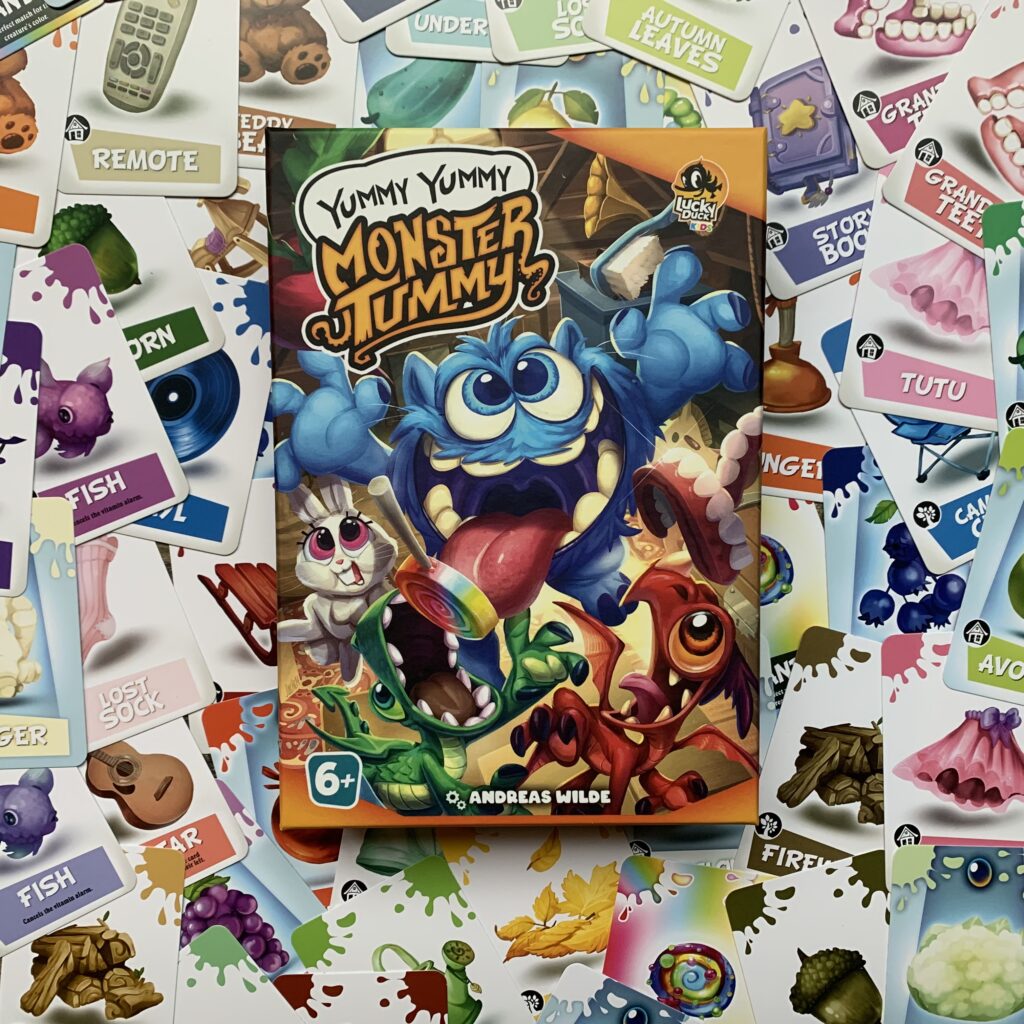 In dit spel krijgt iedere speler een handje kaarten met verschillende voorwerpen in verschillende kleuren. De voorwerpen variëren van rotzooi uit de tuin of vuilnisbelt tot dierbare voorwerpen van opa's zolder. Ook groente en fruit komen er in voor – monsterlijk! Op het schermpje van je telefoon of tablet verschijnt een monster in een bepaalde kleur. Om de beurt moeten de spelers nu kaarten spelen om de kleur van het monster zoveel als mogelijk te benaderen. Hoe meer de kleuren overeenkomen, des te meer sterren de spelers scoren. Komt de kleur helemaal niet in de buurt, dan krijgen jullie allemaal een onvoldoende.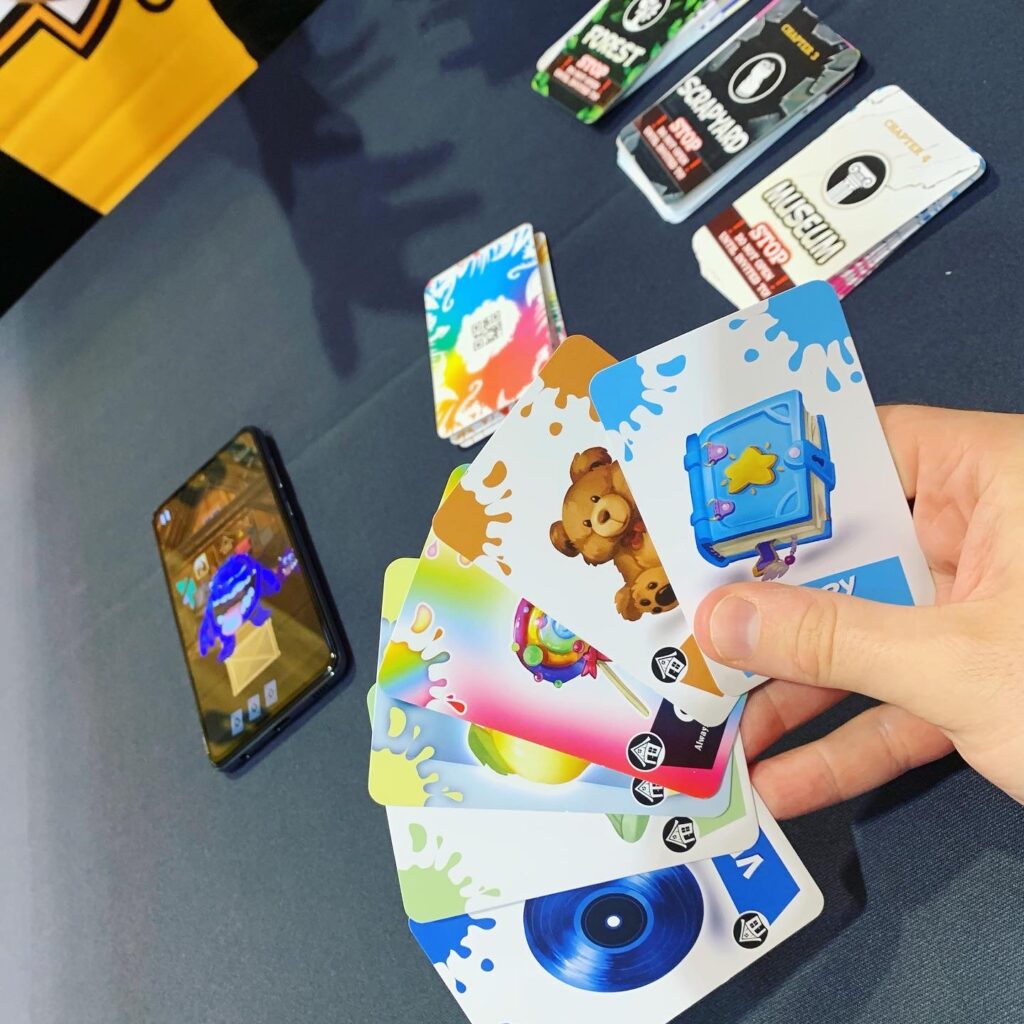 Sommige kaarten zijn gezond en bevatten veel vitamientjes. Monsters zijn niet zo dol op gezond eten en als je de monsters teveel vitamines geeft, kan hun eetlust mogelijk bederven. Konijntjes daarentegen eten enkel vitamientjes. Kom maar op met die wortels! Sommige kaarten leveren ook bonussen op en sommige monsters zijn wel heel dol op bepaalde voorwerpen.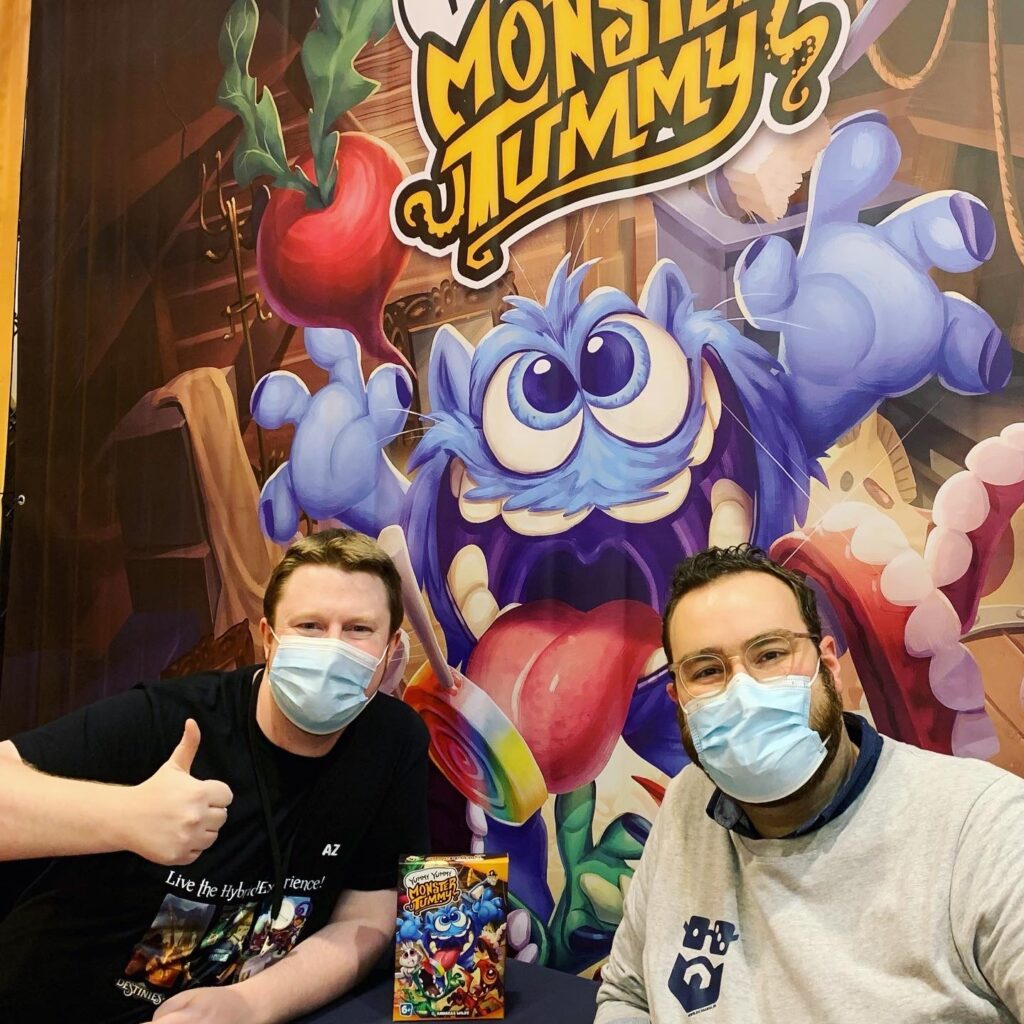 Yummy Yummy Monster Tummy is een heerlijk vlot kaartspel voor jong en oud. De integratie met de app is noodzakelijk (vanwege het kleuren mengen) en werkt lekker. Het spel bevat ook een simpele verhaallijn waardoor je nieuwe locaties en daardoor ook nieuwe kaarten met voorwerpen vrijspeelt. In de partymodus kun je gewoon lekker spelen tot jullie af zijn. Monsterlijk vermakelijk!