Met Whirling Witchcraft, van AEG, blijven we in het Halloween thema deze week. Alle spelers nemen de rol aan van een stel brouwende toverkollen die als eerste de meeste ingrediënten in hun met kalk getekende heksencirkel proberen te krijgen. Hoe doe je dat? Door de toverketels vol te proppen met ingrediënten zodat de andere heksen er geen raad mee weten uiteraard. Doorsta jij de heksentest of vlieg je bang weg op je bezemsteel?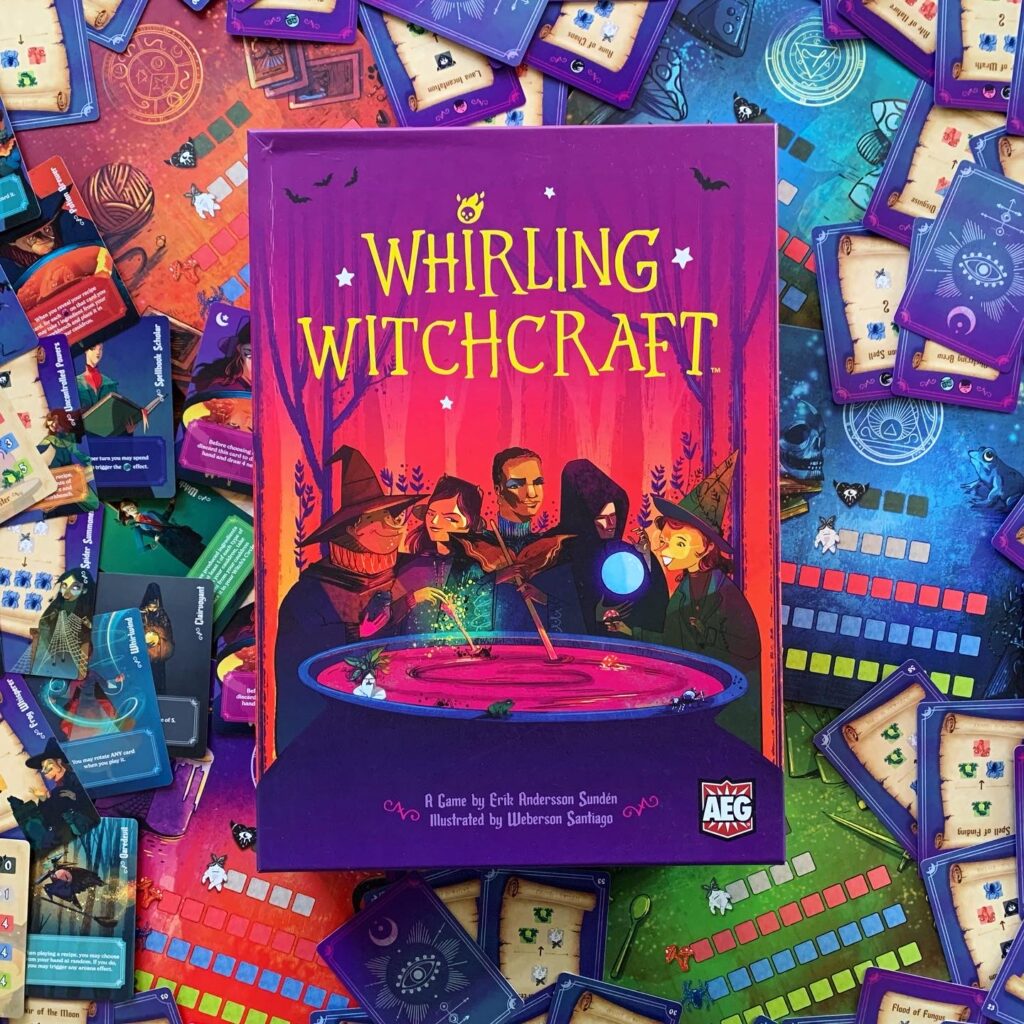 In Whirling Witchcraft leggen de spelers iedere ronde tegelijkertijd een receptenkaart voor zich neer. Met recepten kunnen zij ingrediënten uit hun voorraadkast omtoveren tot andere ingrediënten en deze vervolgens op hun toverketel plaatsen. Nadat spelers ingrediënten hebben vervaardigd geven ze hun ketel en kaarten door. De ontvangende speler plaatst de ingrediënten die nu op de ketel liggen in zijn of haar voorraad. Is er geen plek, dan krijgt de verstrekkende speler de teveel ontvangen ingrediënten terug en mag deze in zijn of haar heksencirkel plaatsen. De speler die als eerste 5 ingrediënten op deze manier weet te plaatsen, wint!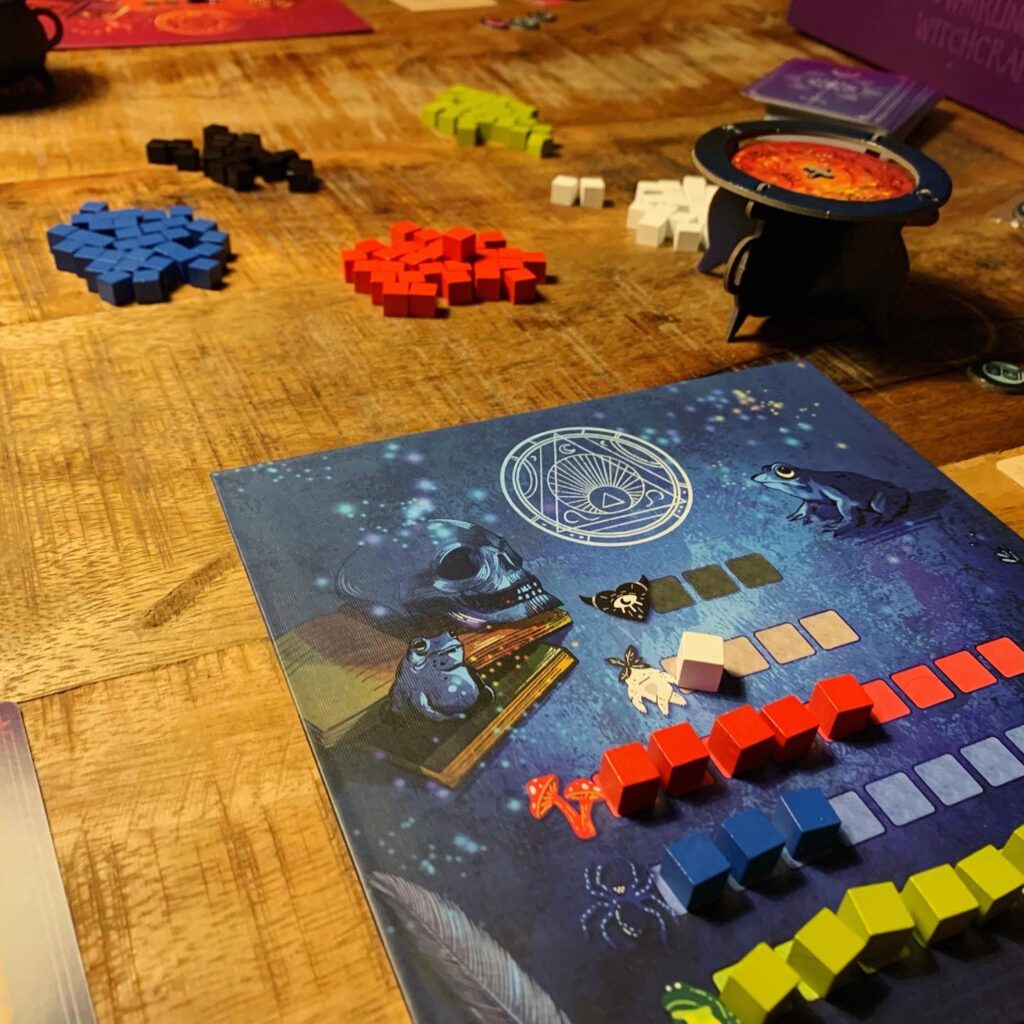 Whirling Witchcraft is een heerlijk simpel spel, waarbij spelers combinaties maken om elkaar lekker dwars te zitten en op te zadelen met ingrediënten. Haal snel een bezem door je voorraadkast of je tegenstandige heks gaat er met de toverwinning vandoor! Een aanrader voor toverkollen, beginnende spelers en voor ervaren spelers om heerlijk tussendoor tijdens Halloween te spelen! Tovertastisch!