Lekker ouderwets griezelen? Iedereen ouder dan 30 heeft vast weleens Spookslot gespeeld – het nostalgische bordspel waarbij het speelbord "tot leven" kwam. Dit spel is vergelijkbaar met andere "klassiekers", zoals Muizenval of Ongelukslaan 13. Deze spellen bevatten grote kartonnen 3D en plastic onderdelen die naar beneden vallen als de spelers op bepaalde delen op het speelbord bewoog. 999 Games heeft Spookslot nieuw leven ingeblazen en is met een nieuwe editie van deze "nostalgia trip" gekomen. Uiteraard net op tijd voor Halloween!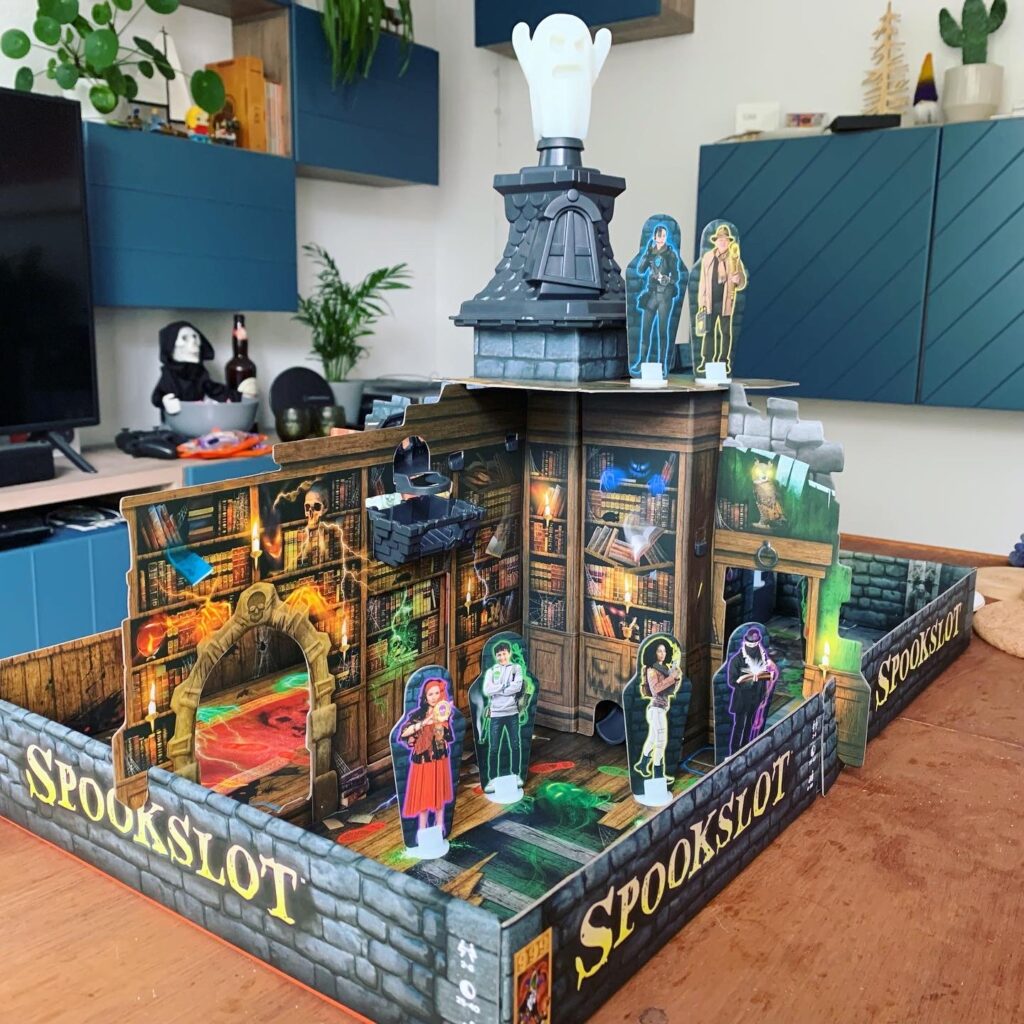 Spookslot kun je vergelijken met Ganzenbord met een extra spookachtig element. Spelers betreden een spookhuis en moeten ontsnappen aan het kwaad dat schuilgaat in het huis. Door dobbelstenen te werpen verplaatsen spelers hun personages. Als je op "gevaarlijke zone" terechtkomt, gaat het spook tekeer en wordt er willekeurig een valstrik geactiveerd in het huis. Worden spelers door een valstrik getroffen, dan moeten ze terug naar een veilige zone en voelt het bereiken van de uitgang als een lange oneindige hal…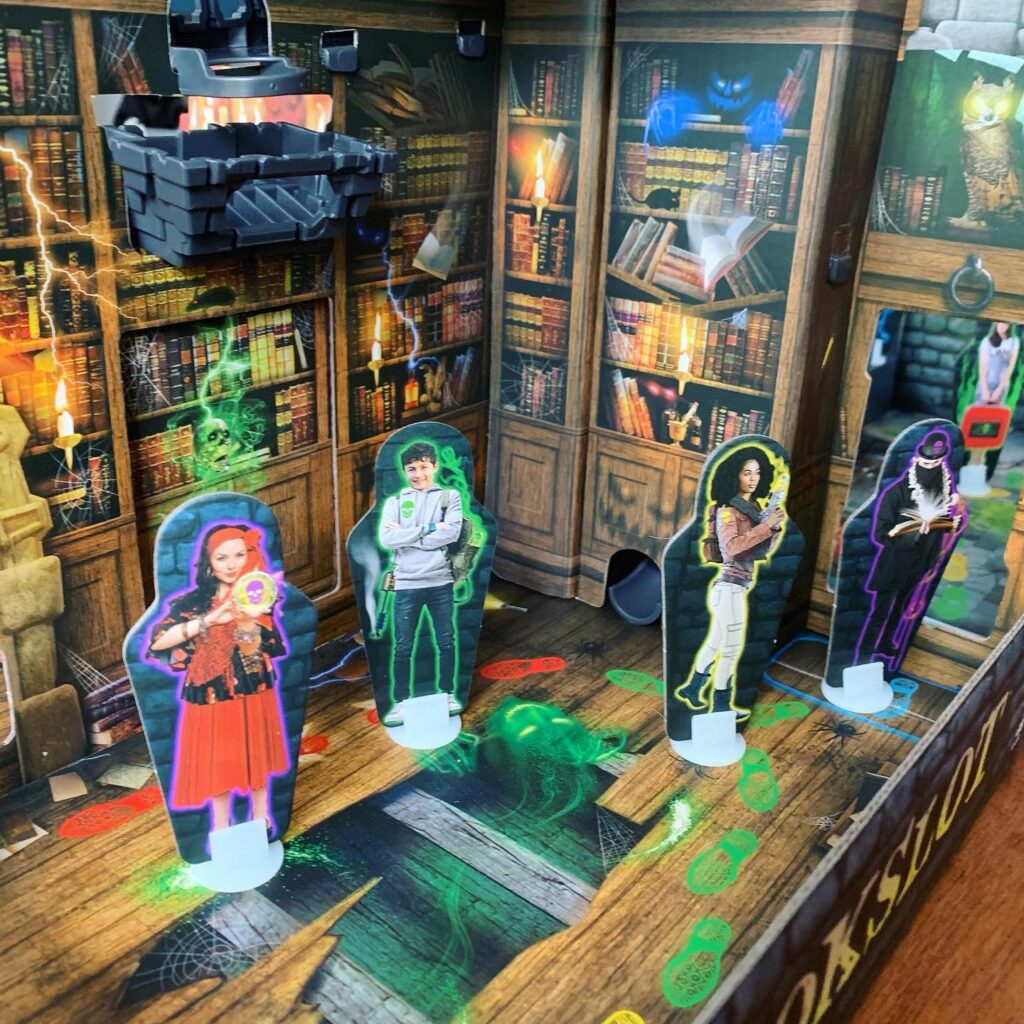 De nieuwe editie is groter en de valstrikken zijn anders. In plaats van een skelet, rolt het spook een metalen kogel door het huis die een bijl, gevaarlijke trap of andere valstrikken activeert om spelers omver te werpen. In tegenstelling tot het origineel spelen de spelers nu met twee personages wat voor een kleine variatie op het Ganzenbord zorgt.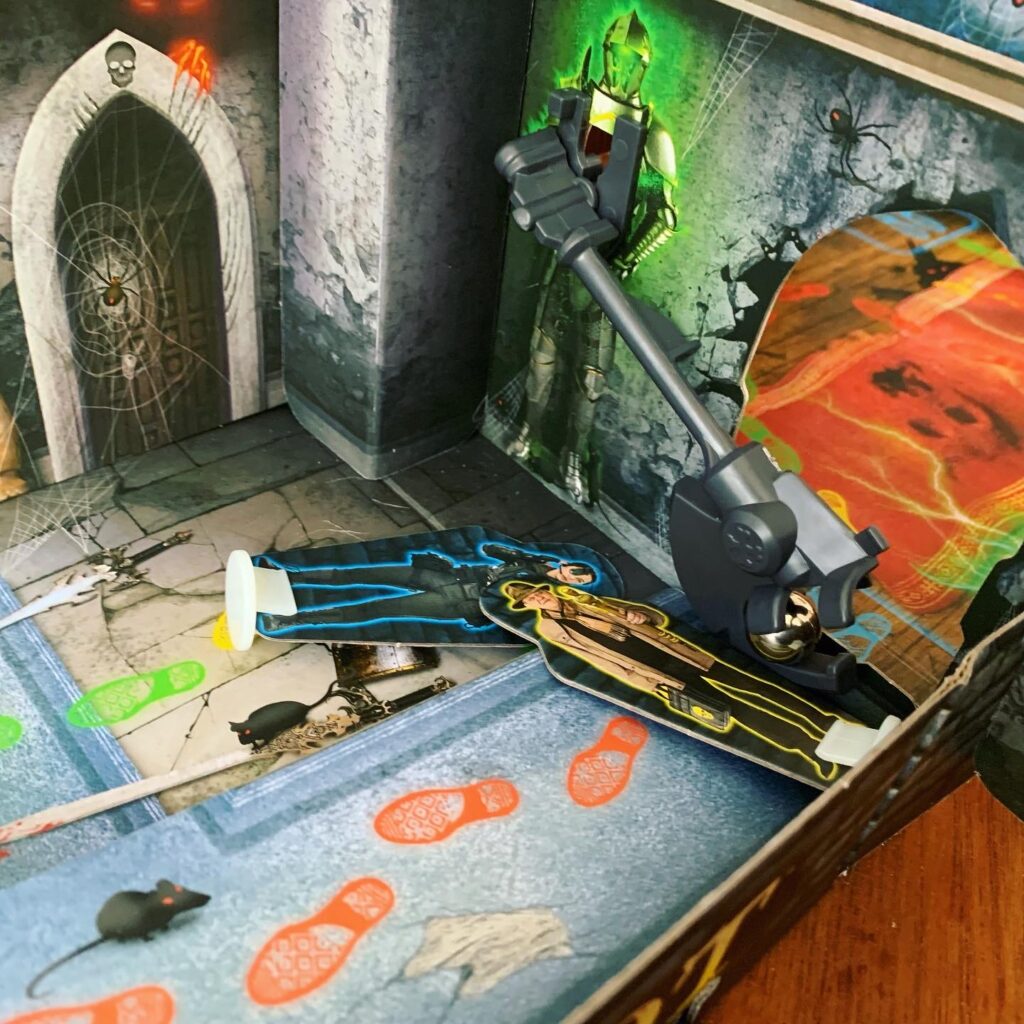 Spookslot was vroeger een typisch kinderspel en dat is het nog steeds. Ook de nieuwe editie bestaat met name uit geluk en spanning door het grote 3D slot en de valstrikken. Voor oudere spelers is het leuk om uit nostalgische overwegingen dit spel eens uit te pakken, maar het griezelen is natuurlijk met name voor kinderen perfect tijdens Halloween!