In dit snelle spel is het de bedoeling om jouw dobbelstenen als eerste kwijt te raken. Klinkt makkelijk. Dat is het niet. Dit dobbelspel is, zoals de naam Wazabi al doet vermoeden, een pittig en venijnig spel, want je medespelers proberen je constant een loer te draaien. Can you handle the spice of heb je een glas melk nodig?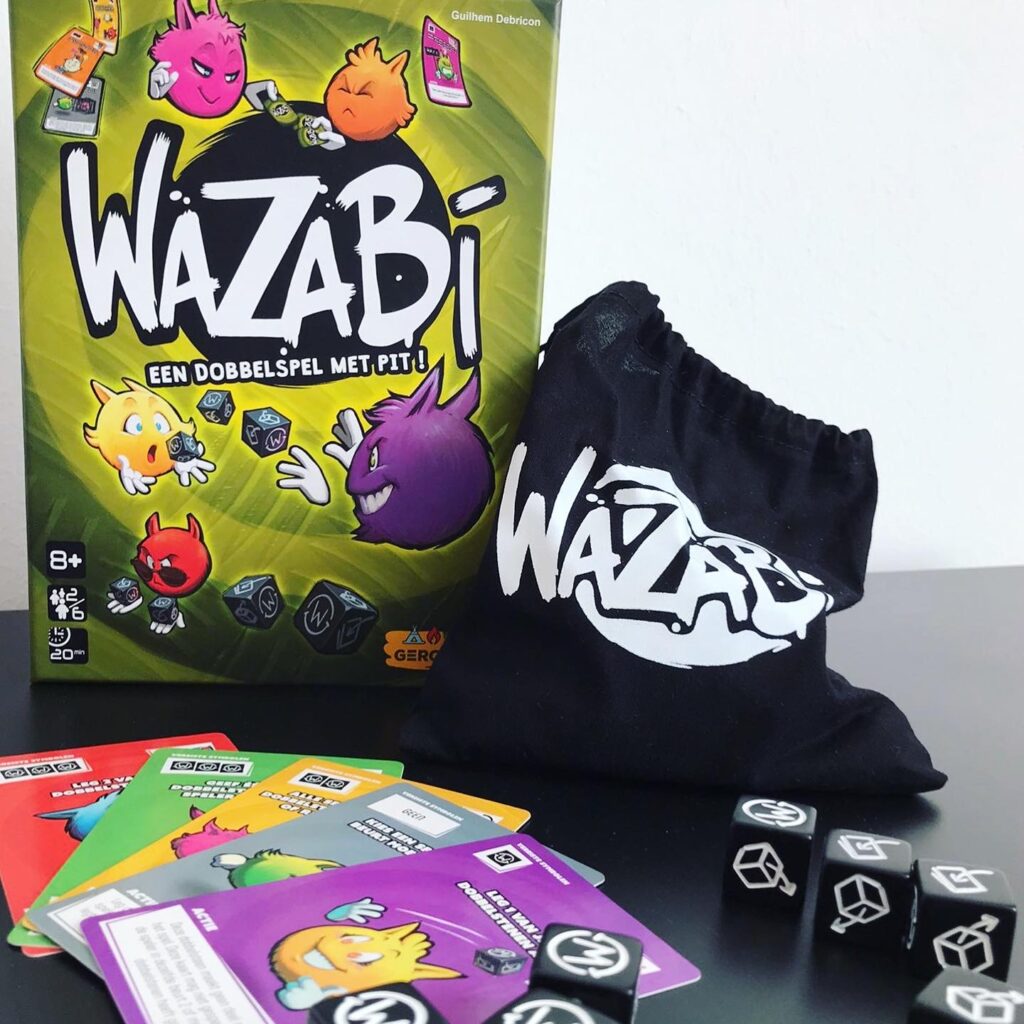 Aan het begin van je beurt werp je de dobbelstenen in je bezit – iedereen start er met vier. De dobbelsteen bevat drie soorten symbolen: actiekaart pakken, dobbelstenen weggeven en wazabi-symbolen. De hoeveelheid dobbelstenen met elk symbool bepalen hoeveel actiekaarten vee mag trekken, hoeveel dobbelstenen je mag weggeven aan een andere speler en het aantal wazabi-symbolen bepaalt welke actiekaart je kan spelen.
De actiekaarten bevatten effecten waarmee dobbelstenen uit het spel gehaald kunnen worden, waarmee het aantal kaarten in de hand van spelers beperkt kan worden, waarmee de dobbelstenen met de klok mee of tegen de klok in worden doorgegeven, of waarmee je een andere speler een beurt kan laten overslaan.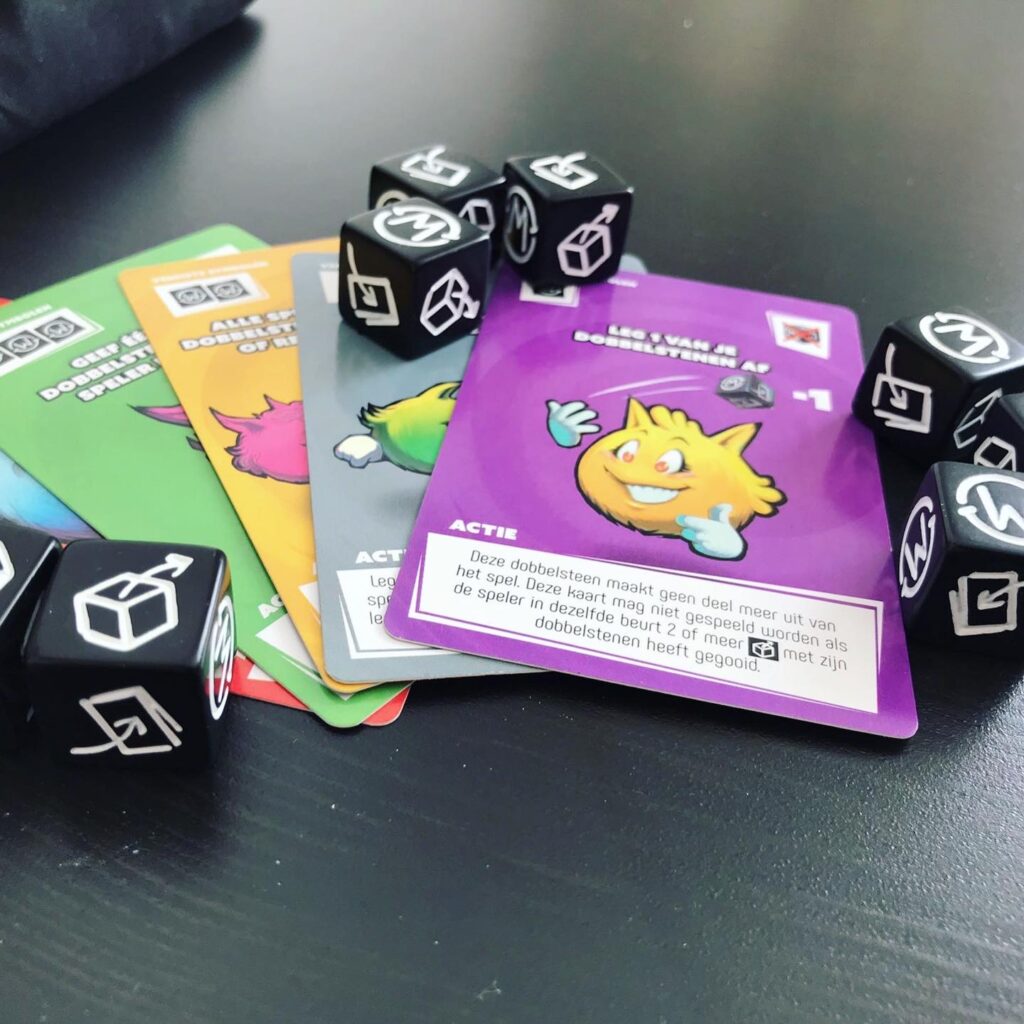 In het kort, om je eigen dobbelstenen kwijt te raken, moet je de dobbelstenen bij anderen droppen, terwijl je ze ook met actiekaarten de kans kan ontnemen om hun eigen dobbelstenen kwijt te raken. Aangezien veel acties afhangen van het dobbelen van wazabi-symbolen en dus ook van het aantal dobbelstenen in bezit, neemt de kans af om actiekaarten te kunnen spelen naarmate je eigen aantal dobbelstenen ook afneemt. Het spel blijf voor iedereen dus spannend en kansrijk om te winnen tot het eind.
Dit zeer interactieve en tactische spel is het ideale partyspel voor als je elkaar eens flink een oor wilt aannaaien. Ook is het prima geschikt voor wat grotere groepen. Het spel heeft elementen van het aloude kaartspel pesten in zich, maar is dynamischer omdat zowel de dobbelstenen als de actiekaarten kunnen worden afgeschoven of doorgegeven. Het spel kan zo afgelopen zijn, maar kan zich ook even snel tegen je keren. Een absolute topper onder de partygames!