In Velonimo, a simple card stacking game becomes a tactical joust, just like a bicycle race can be. If you watch cycling on television, you've probably heard of the terms front group, peloton, up and over, breakaway and chasse patate. Well, in this cycling-themed card game, you might discover the same terms.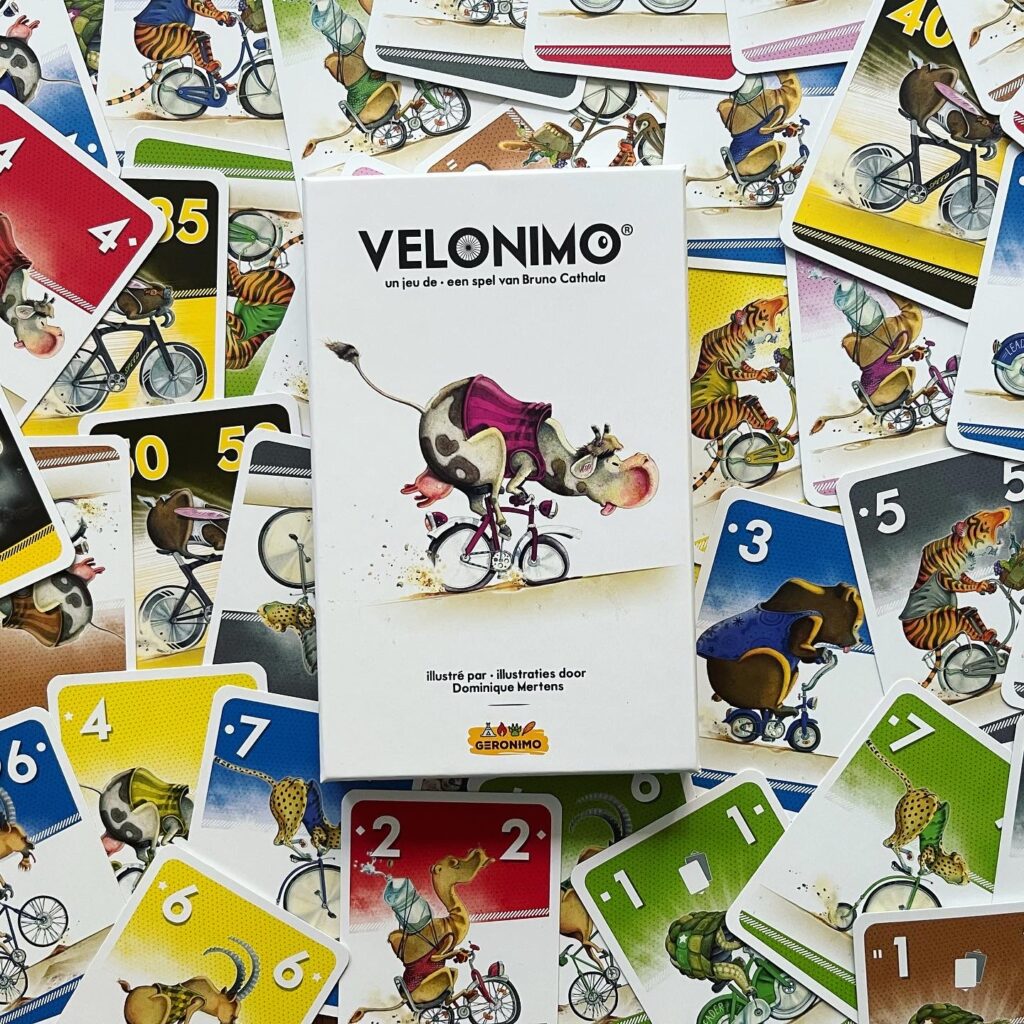 The object of the game is to be the first to lose the cards on hand. In five rounds or stages, points can be earned and a bonus in the form of a jersey card for the next round. Whoever has collected the most points at the end of the fifth round is the winner. The cards in the hand have a certain value and a certain color. One can play either a single card, which is of indicated value, and card combinations of the same value or the same color, each of which is worth 10 points in combination with the lowest value .
In a round, you must trump the value of the cards on the table by making clever combinations of the cards in your hand. By getting rid of multiple cards, you might reach the finish line ofthe round quicker and have a better chance of winning that round. However, just as you need to time your bets well if you want to demarre in cycling, in this game you can also choose to throw up a higher value or pass tactically. When a player passes, he is not out of the round, only if everyone passes, the last one to throw up is the winner of the round. In other words, the moment when you move from the pack to the leading group is important, otherwise you will find yourself back in the chasse patate. It can be wise to hold on to a high combination by passing and only putting the combination on the table after other players have played certain cards.
Velonimo is a fun board game where the theme is well incorporated into the game mechanics. Both the scoring mechanism and the tactical determination of when to place cards on the table are indeed reminiscent of elements of cycling. A minor nitpick is that there is little space on the score pad to add up the scores of the five rounds. On the other hand, the material the game is made of is of good quality and the box looks nice.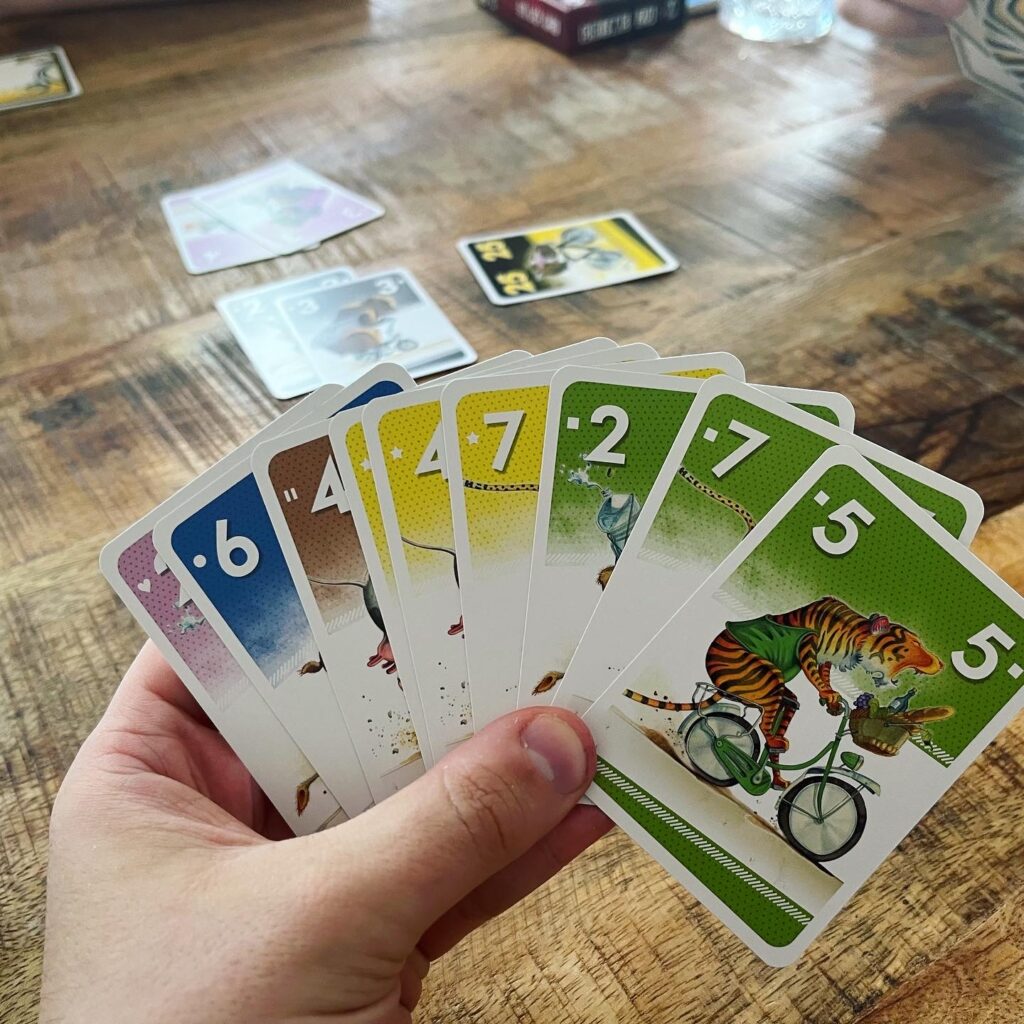 What the others think:
"Velonimo feels like a classic card game with a cheerful theme. No groundbreaking game mechanics, but a fun fas paced race for in-between larger stages."

Daniel
"Velonimo is a nice game for fast games: easy to explain and play, without getting bored. Although luck is certainly an important aspect of the game, there is still enough ways to adjust and to fathom your opponent is really important."

Chris