Met bao buns wordt vaak verwezen naar gevulde en gestoomde broodjes uit Azië. Bao buns is een beetje dubbelop, want zowel bao als bun betekent broodje. Deze broodjes zijn wereldwijd immens populair en gevarieerd. Er zijn zoete broodjes, hartige broodjes, luxe dubbelgevouwen gestoomde broodjes rijkelijk gevuld met vlees, groente of zelfs soep of de kenmerkende 'geknepen' ronde broodjes. In Nice Buns proberen de spelers als eerste genoeg broodjes op hun bordje te planten om vervolgens in hun mondje te proppen. Let wel op de broodjes met vissenkoppen, want die broodjes vindt werkelijk niemand lekker!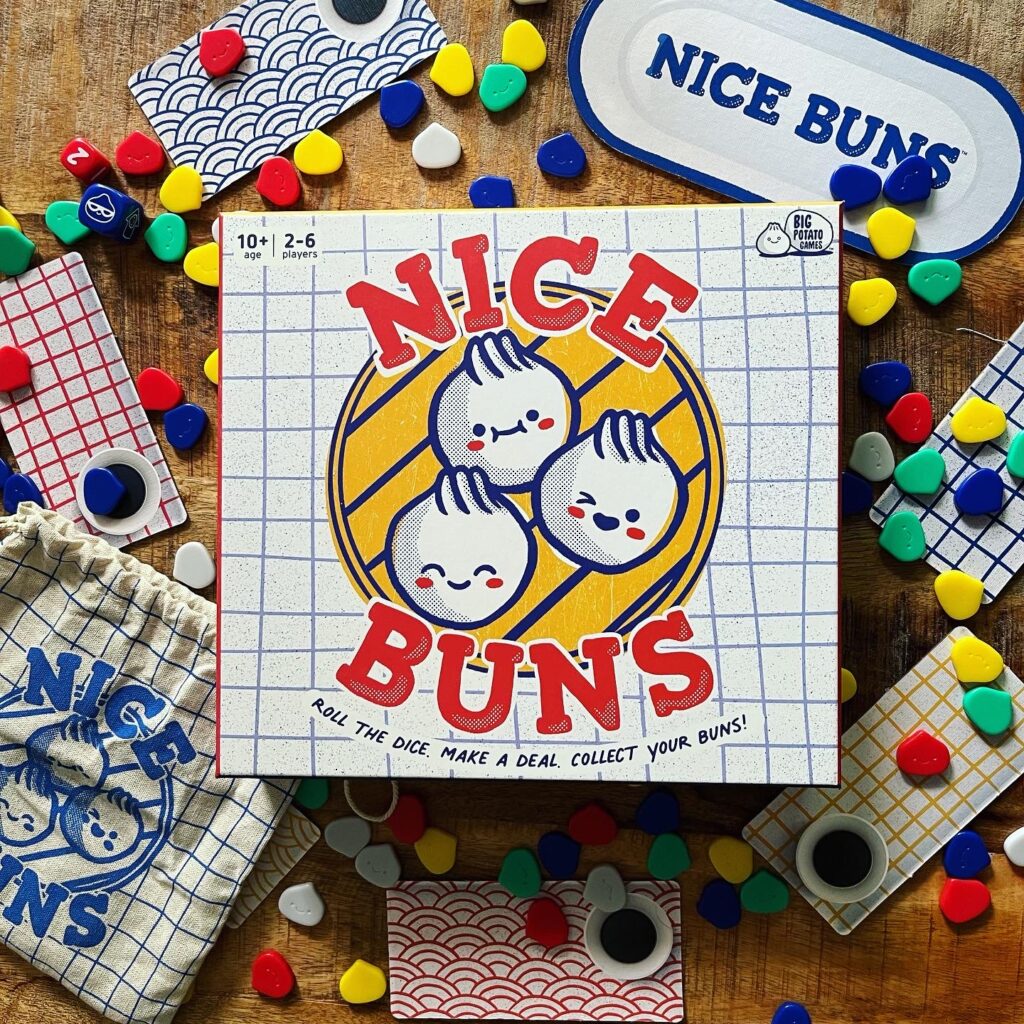 In Nice Buns proberen spelers als eerste drie setjes aan broodjes in drie verschillende kleuren te verzamelen. Elke speler krijgt een bordje, twee willekeurige broodjes (felgekleurde plastic fiches) en in het midden van de tafel komt een waar broodjesbuffet.
Iedere beurt rolt de actieve speler de drie dobbelstenen. Deze dobbelstenen zijn allemaal uniek. Op de kleine dobbelsteen staat aangegeven hoeveel broodjes uit de stoomzak mogen worden getrokken. Op de middelgrote dobbelsteen staan verschillende kleuren aangegeven op basis waarvan broodjes van het buffet in het midden van de tafel mogen worden gepakt. Met de grote dobbelsteen kunnen spelers broodjes ruilen, stelen of doorgeven.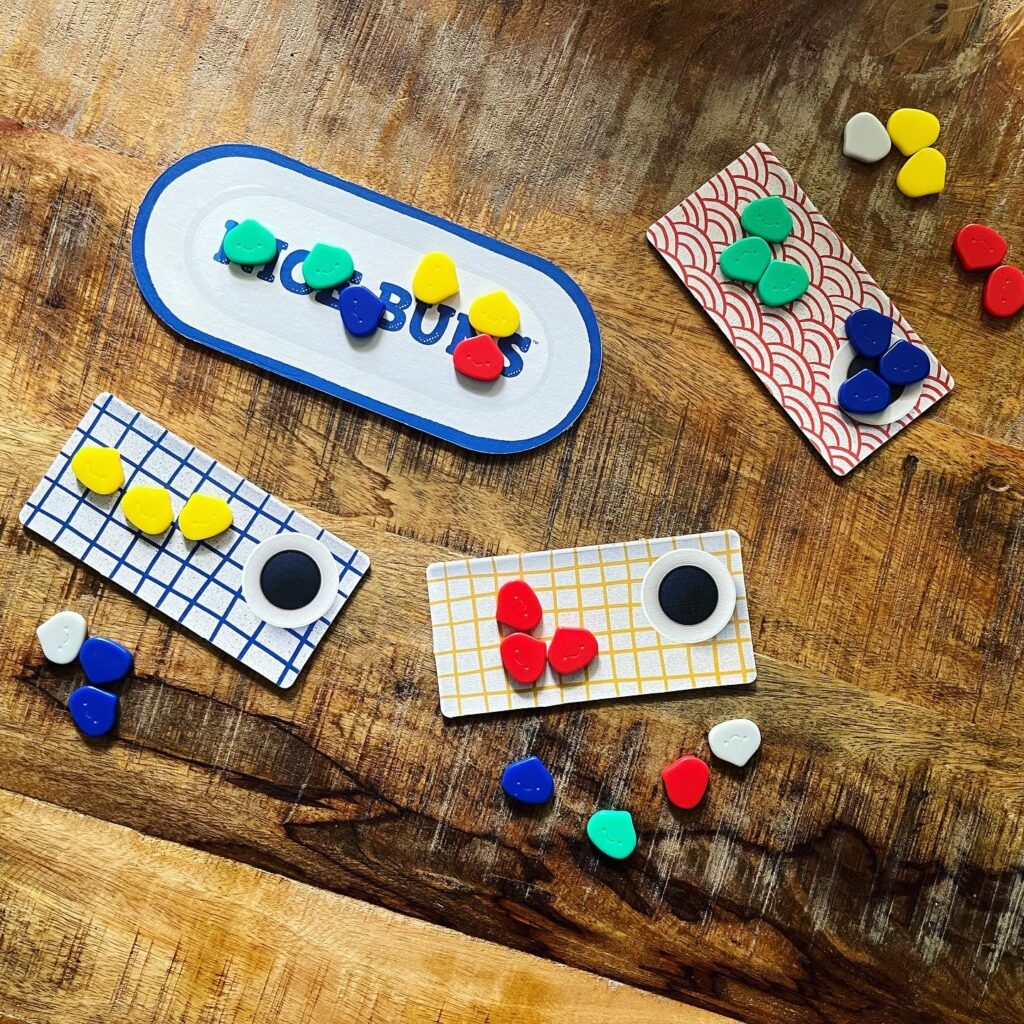 Als de speler de dobbelstenen heeft geworpen maakt hij twee combinaties van de dobbelstenen. De speler links van de actieve speler mag vervolgens kiezen welke combinatie aan dobbelstenen en bijbehorende acties deze speler wilt hebben. De overgebleven combinatie is voor de actieve speler. In volgorde van klein naar groot worden de acties op de dobbelstenen uitgevoerd. 

Zodra een speler drie broodjes in dezelfde kleur heeft, mogen deze broodjes op het bordje van deze speler worden geplaatst en zijn deze broodjes "veilig". Pas wel op voor de grijze broodjes. Deze vissenkoppen stinken en verpesten setjes. De grijze broodjes komen bij jouw grootse niet veiliggestelde setje aan broodjes te liggen en zodra er een vierde broodje in het setje komt, moet je dit setje helaas weggooien. Probeer dus zo snel mogelijk van deze grijze broodjes af te komen.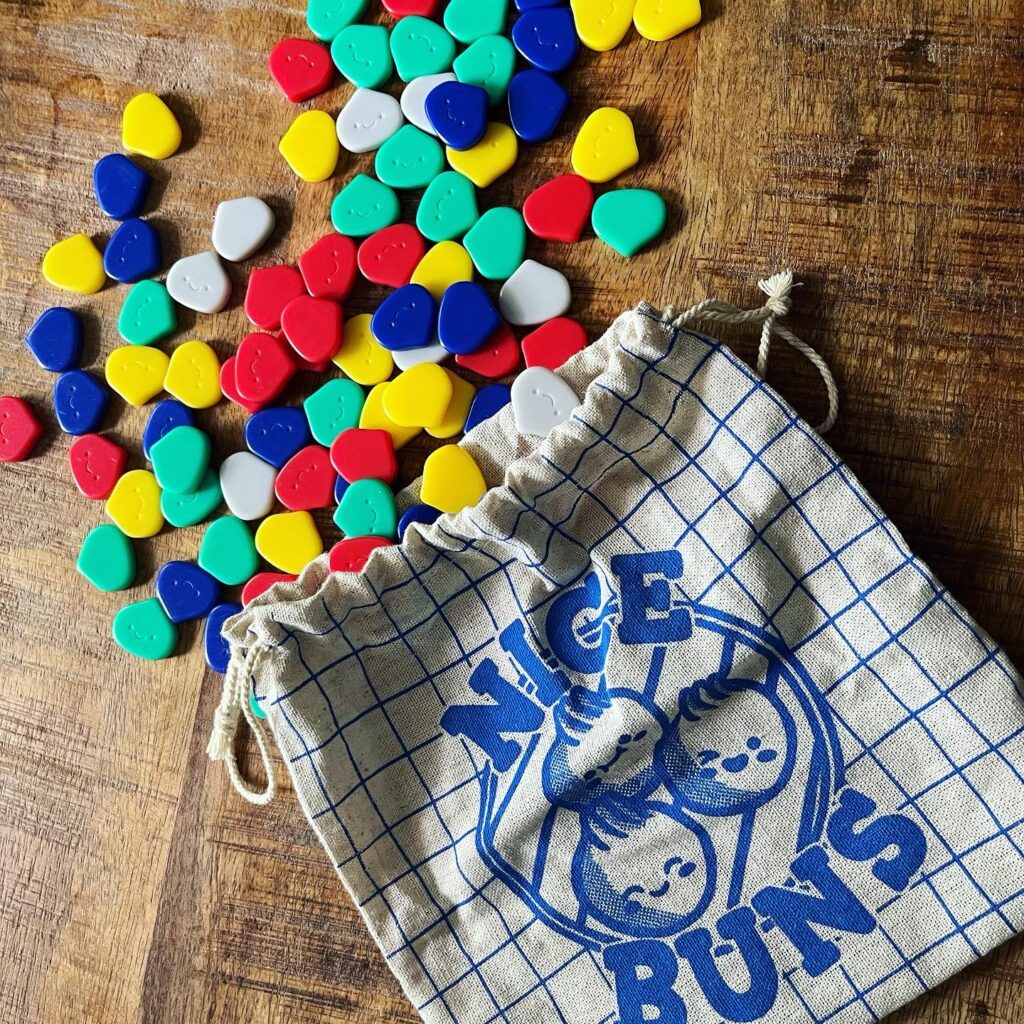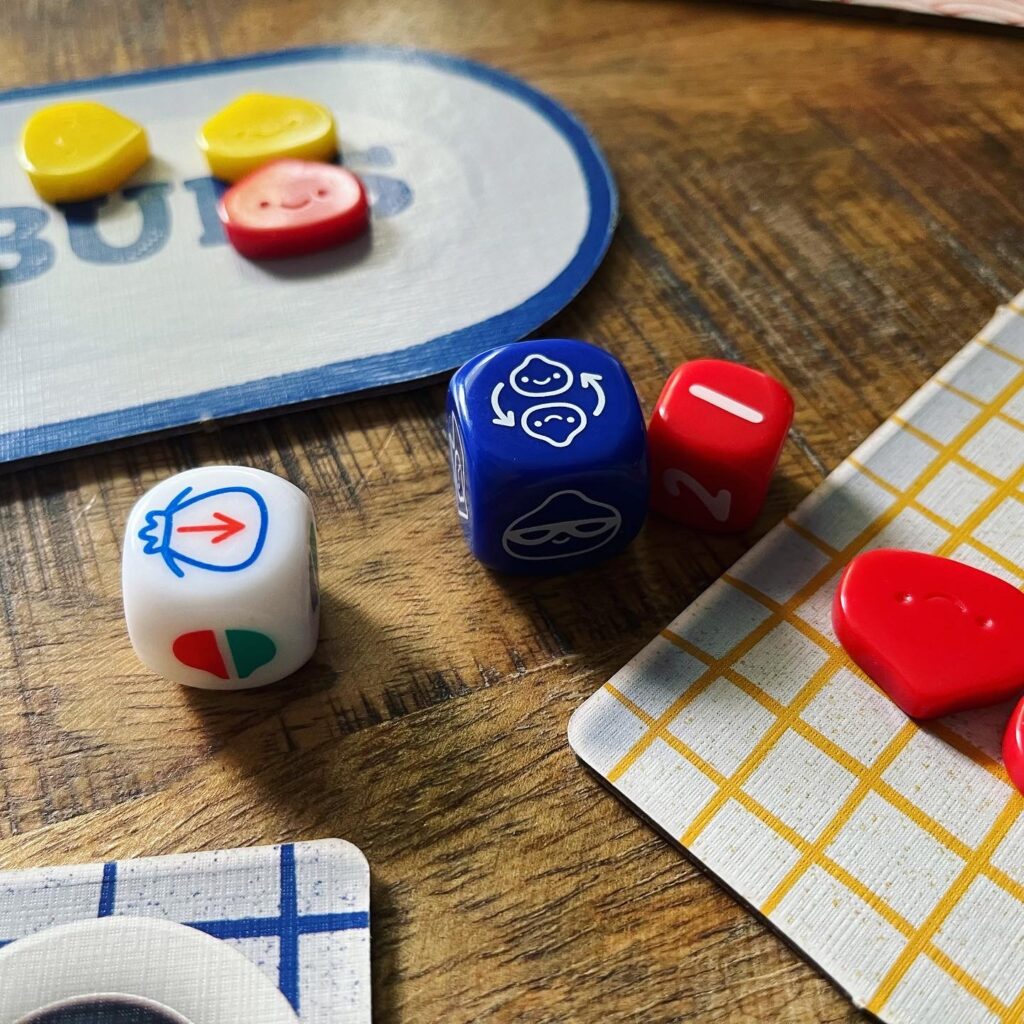 Nice Buns is een erg simpel spelletje. Het kiezen en verdelen van de dobbelstenen is een erg leuk mechanisme en gecombineerd met acties waarmee spelers hun tegenstanders kunnen pesten, zorgt dit voor veel interactie tussen de spelers. Met 15 minuten is er spel snel gespeeld en daardoor ook geschikt voor de allerjongsten. Pas wel op: tijdens het spelen van Nice Buns krijg je erg veel trek in gestoomde broodjes…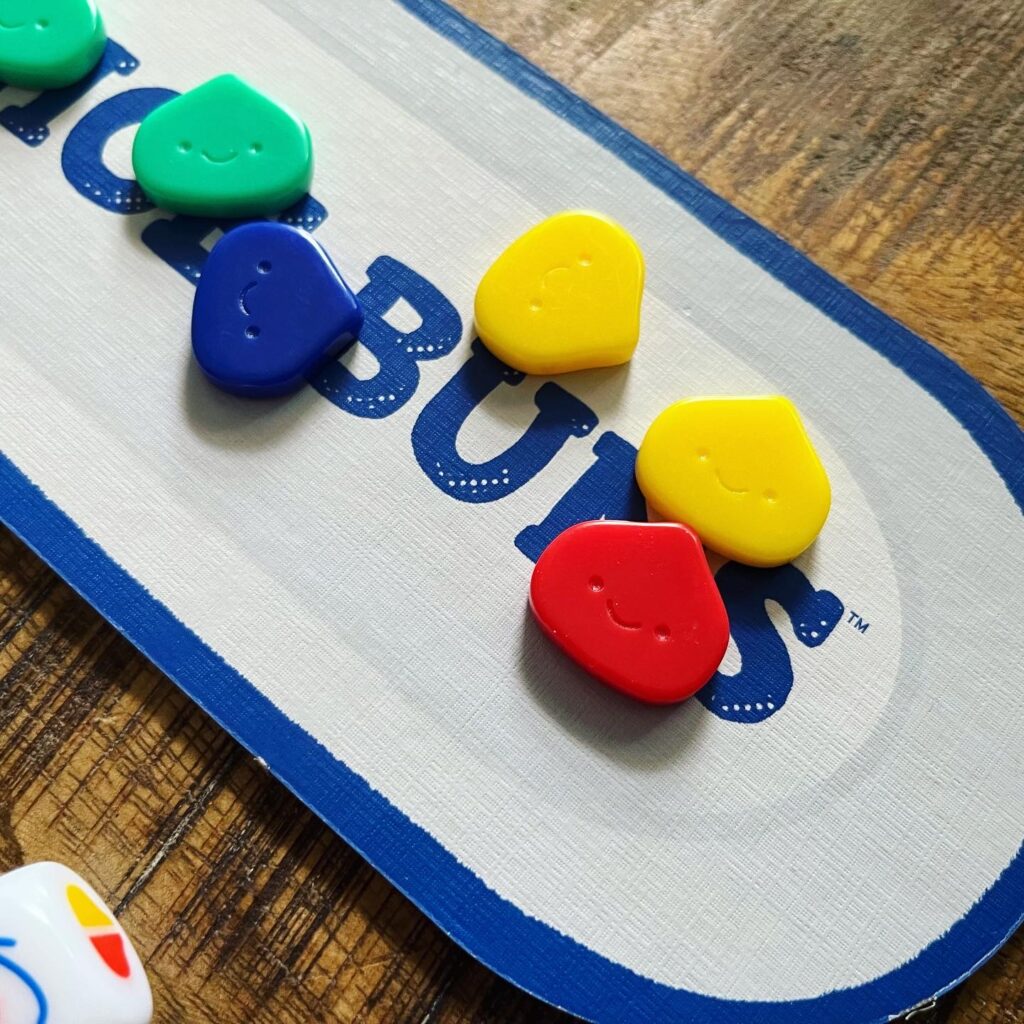 Wat vinden de anderen:
"Heerlijk vrolijk thema. Je kan ook heel tactisch de andere speler(s) in de weg zitten en je eigen plan maken. Terwijl het spel ook super simpel om te spelen is."

Chris
"Wie is de ander te slim af? Een soort pesten met een twist!"

Per