It is not size that matters… Zelfs met de kleinste ruimtescheepjes kun je een heelal veroveren! In Tiny Epic Galaxies probeer je planeten leeg te roven en te koloniseren door dobbelstenen te gebruiken en jouw ruimteschepen op ontdekkingsreis te sturen. Die prime directive uit Star Trek lap je flink aan je laars! Word jij de nieuwe melkwegmeester of eindig je als een redshirt?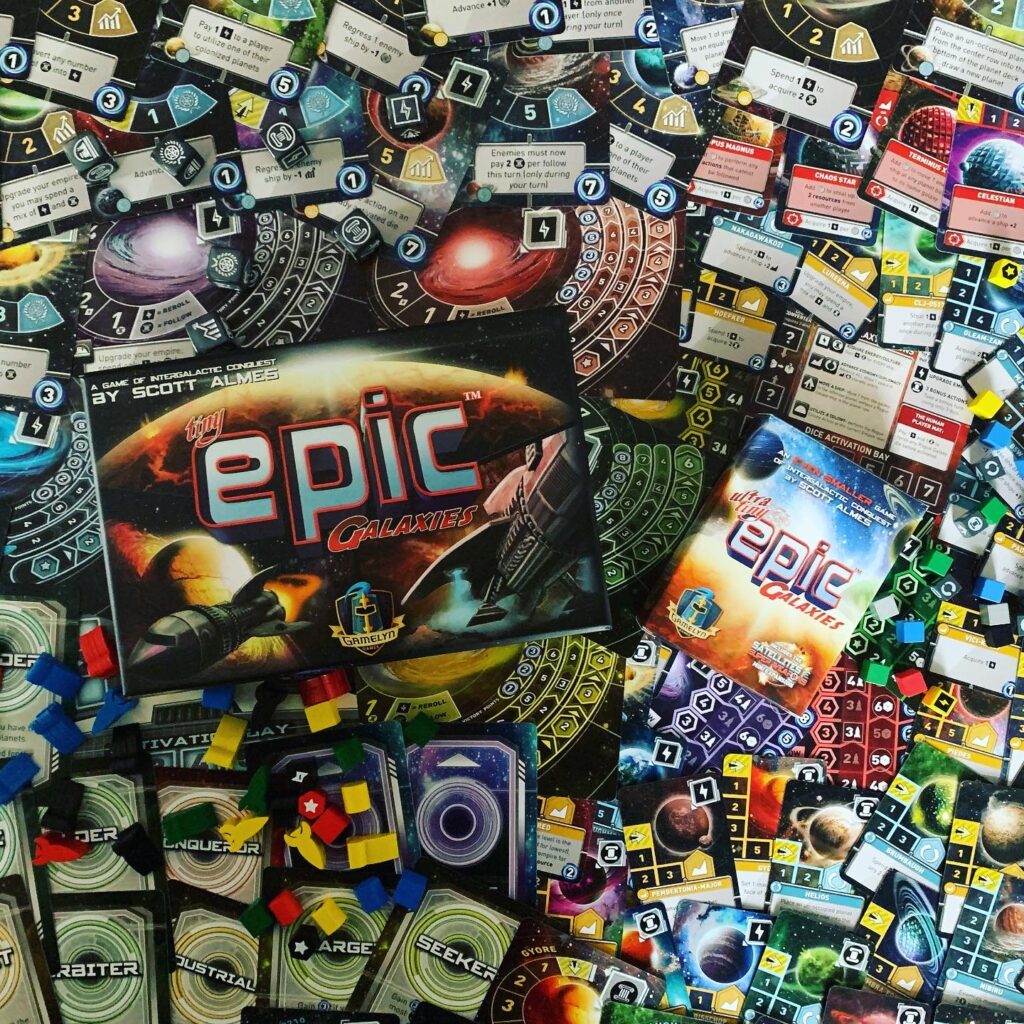 De Tiny Epic spellen garanderen volwaardige spellen met immens speelplezier in een zeer kleine verpakking. Tiny Epic Galaxies zit al in een klein doosje, maar het kan nog kleiner. Ultra Tiny Epic Galaxies is een versie voor de mieren onder ons en perfect om standaard in je rugtas of handtas te bewaren voor wat 'much needed gaming on the go'!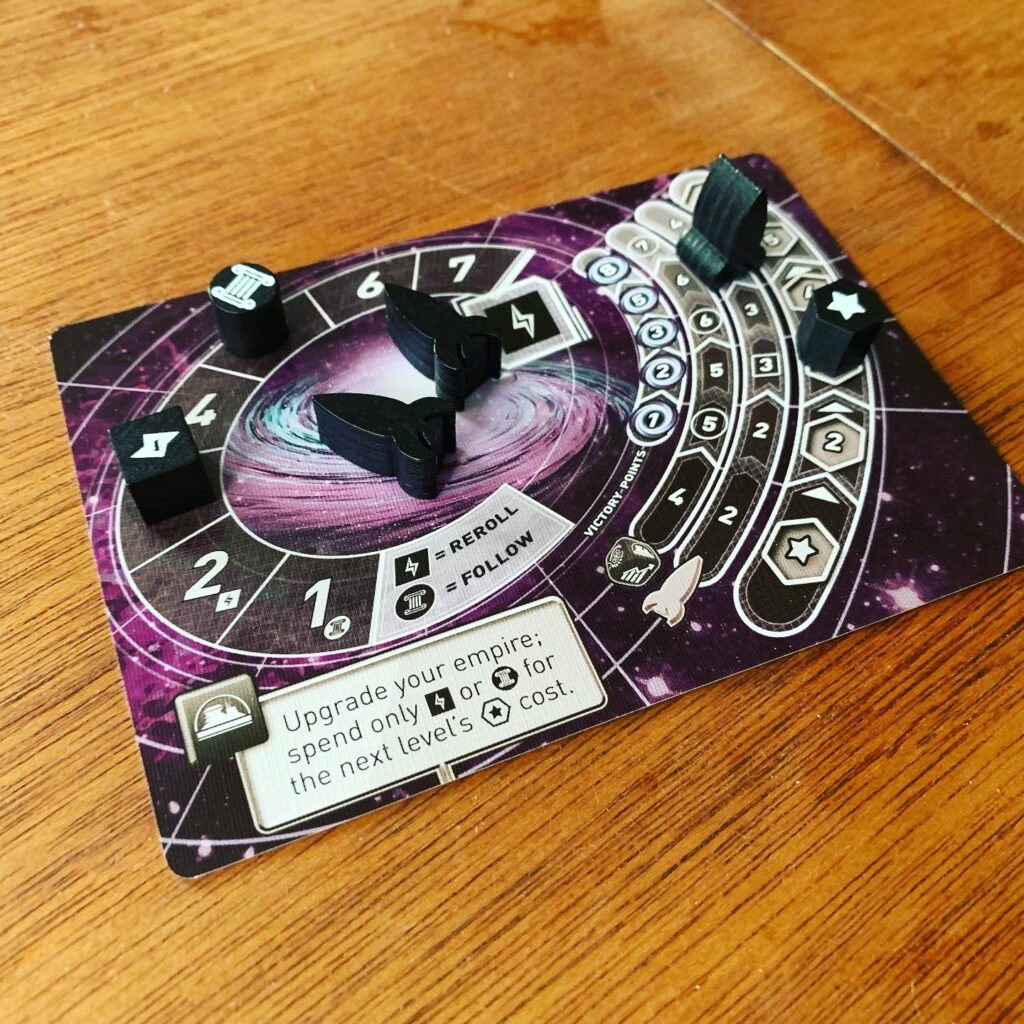 In Galaxies rollen spelers dobbelstenen, zetten zij die dobbelstenen in voor acties en koloniseren planeten om punten te verzamelen. Creeër jij een intergalactische hegemonie? De dobbelstenen die je hebt geworpen, vertegenwoordigen acties. Met acties kun je schepen verplaatsen naar planeten (opengelegde kaarten in het midden van de tafel), grondstoffen verzamelen (energie en cultuur), speciale acties uitvoeren, je eigen beschaving upgraden en planeten koloniseren.
Elke keer als de actieve speler een dobbelsteen activeert om een actie toe te passen, mogen andere spelers volgen door cultuur in te zetten. Deze spelers mogen nu ook de gekozen actie uitvoeren. De actieve speler mag nog niet geactiveerde dobbelstenen opnieuw werpen door energie in te zetten.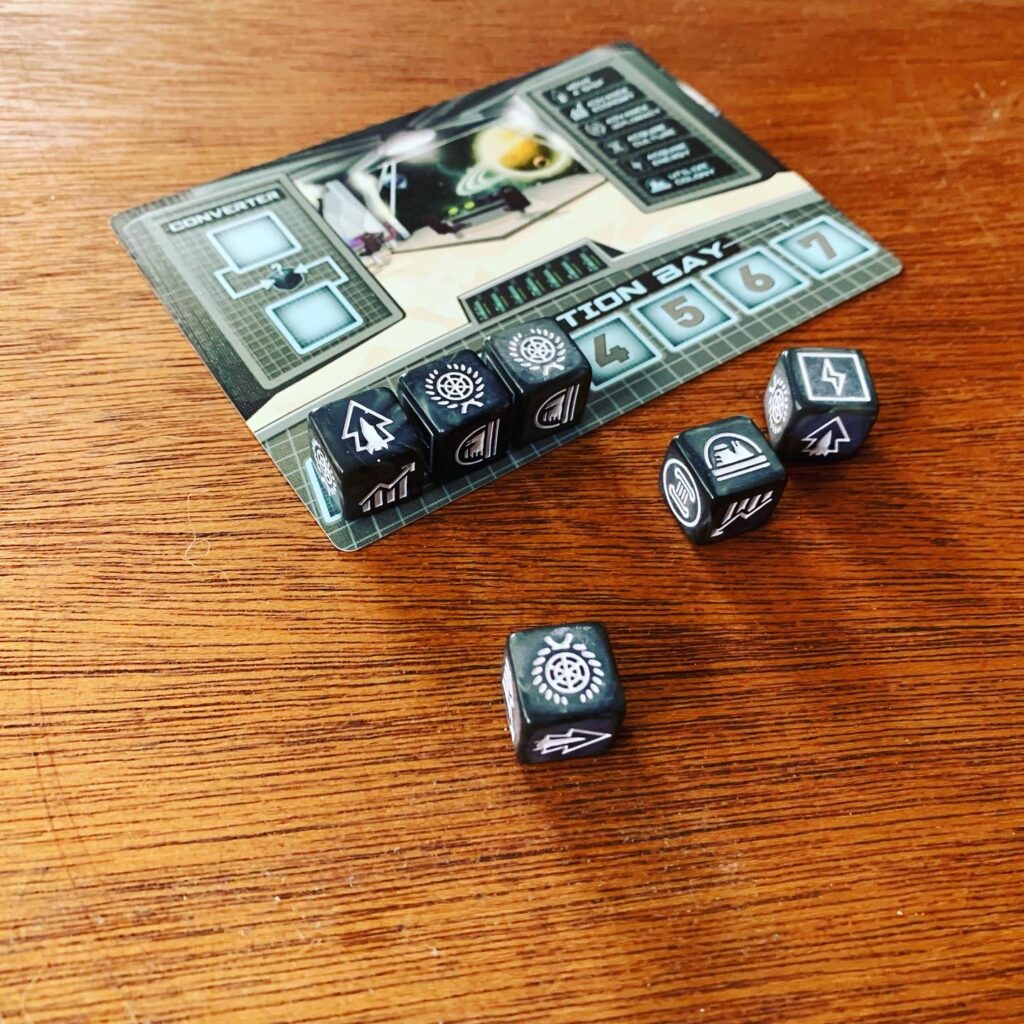 Door schepen naar planeten te verplaatsen, kun je de speciale acties van de planeet toepassen of starten met kolonisatie. Als je gaat koloniseren, koet je vooruitgang boeken op het kolonisatiespoor door specifieke dobbelstenen te activeren. Zodra een planeet gekoloniseerd is, plaats je deze onder je persoonlijke tableau en kun je vervolgens de speciale acties van deze planeten voor persoonlijk gewin gebruiken. Gekoloniseerde planeten leveren tevens punten op.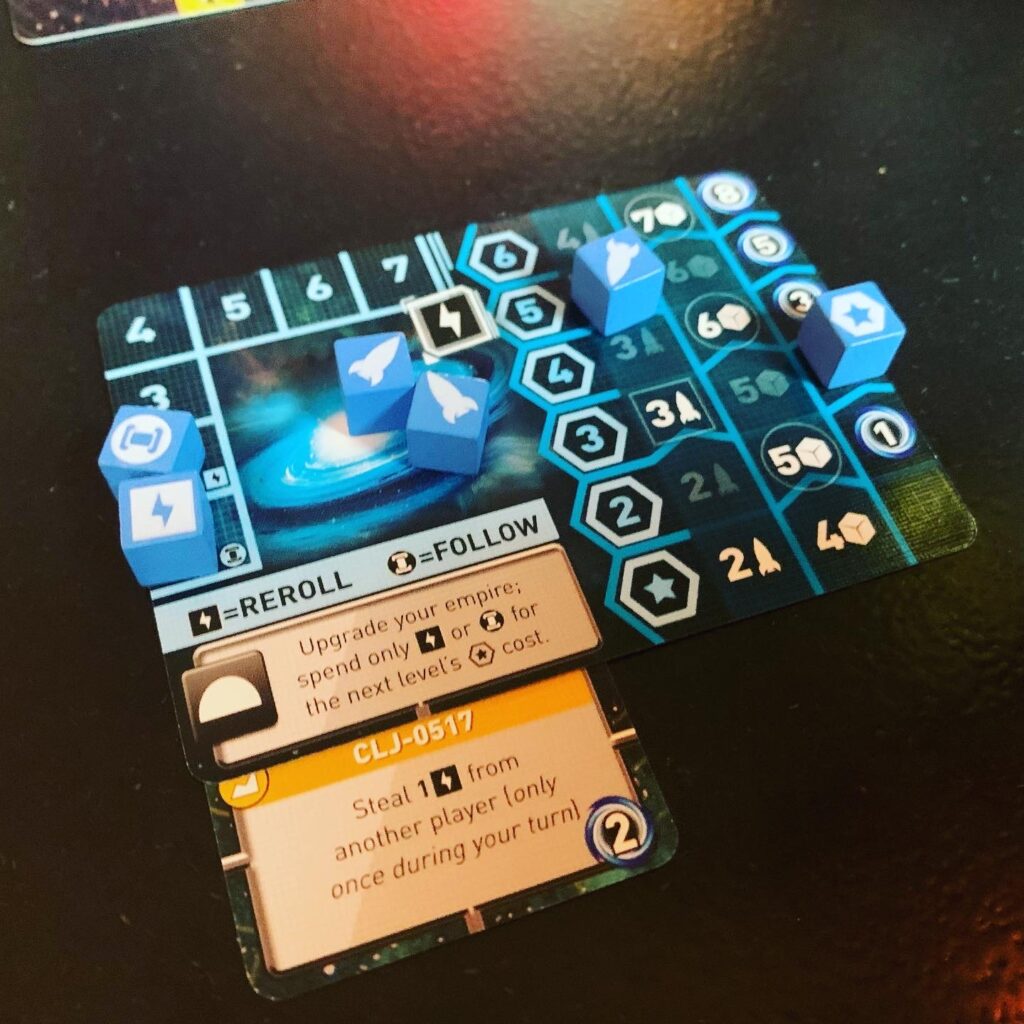 Energie en cultuur kun je ook gebruiken om he beschaving te upgraden waardoor je meer dobbelstenen mag werpen en schepen mag verplaatsen. Upgraden van je beschaving levert ook nog eens punten op. Zodra een speler 21 punten heeft, wordt de ronde afgemaakt en is het spel teneinde. Mogelijk heeft een andere speler nog een troef, want aan het begin van het spel krijgt iedere speler een doel om te vervullen om wat extra punten te sprokkelen.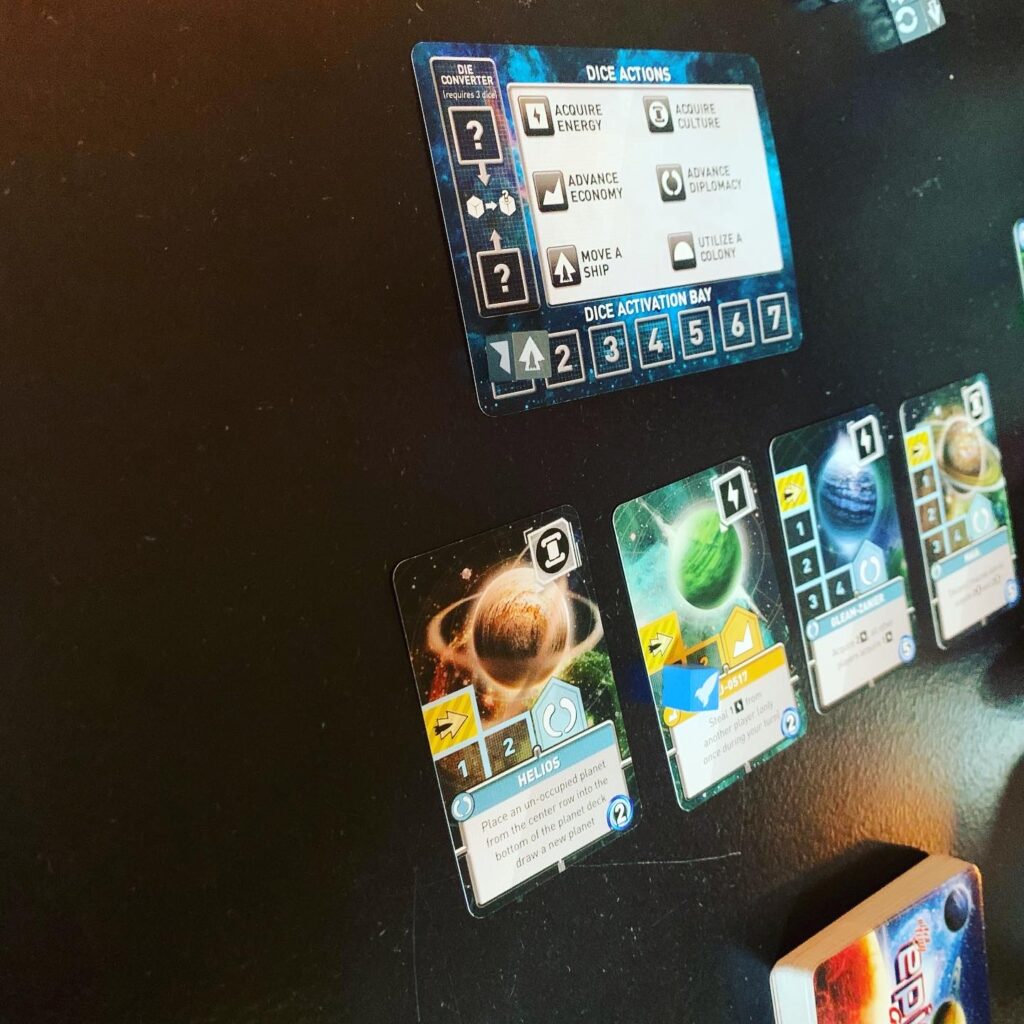 (Ultra) Tiny Epic Galaxies is een heerlijk spel in een kleine verpakking. Het voelt aan als een spel dat je normaal gesproken in een grote kartonnen doos aantreft, maar dan een stuk efficiënter. Het is spel is heerlijk elegant en intuïtief en de meest simpele van alle Tiny Epics. Een klein spel van intergalactische proporties!