Cappadocia, a part of Turkey that is wel known for tall and thin rock formations, colorful houses, beautiful scenery and colorful hot air balloons, is a perfect setting for a jigsaw puzzle with different scenes and thematic illustrations. Will you find all secrets that amazing Cappadocia houses?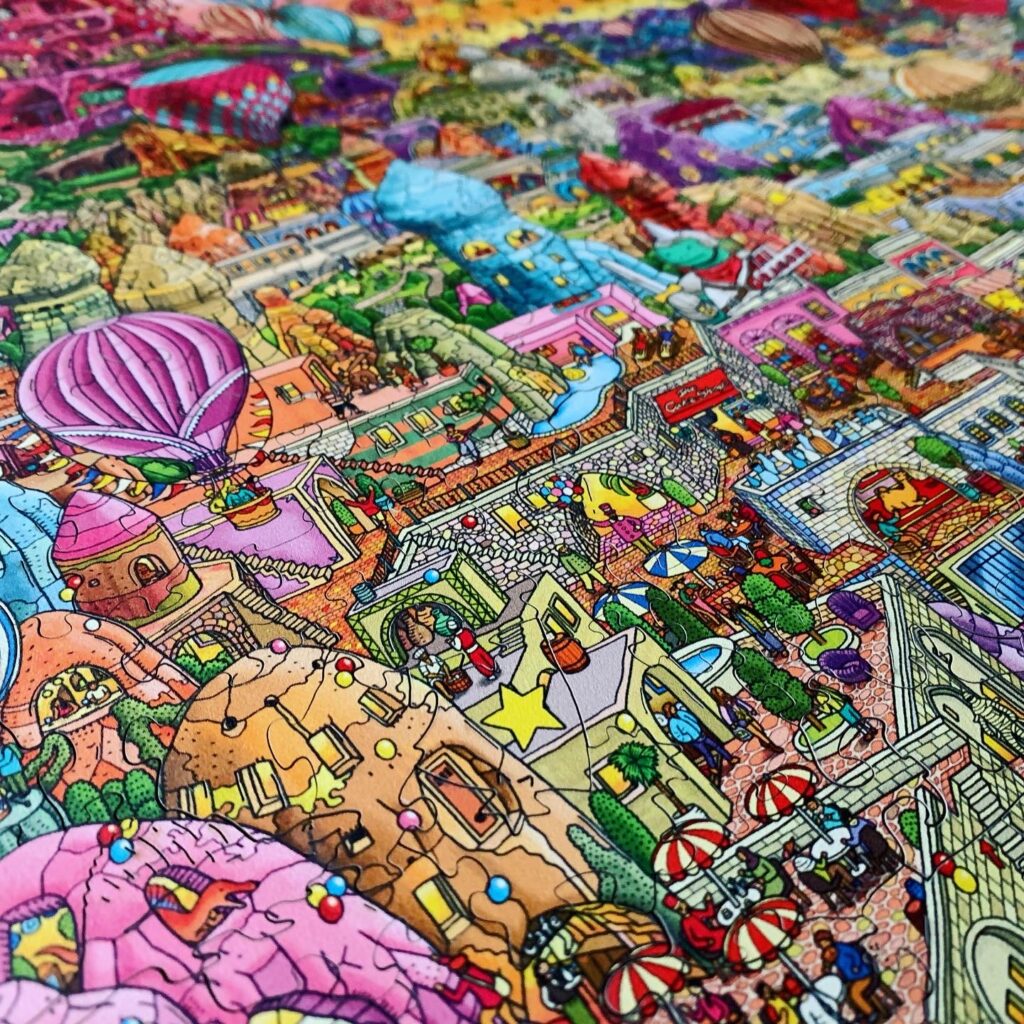 Unidragon are purveyors of beautifully designed and colorful wooden puzzles consisting of laser cut and unique pieces. Together with Japanese illustration team IC4 Design they have teamed up to provide a new puzzling and gaming experience: Quezzle, combining quests and jigsaw puzzles. The team has provided me with the opportunity to check out their new awesome product. Quezzle is a mix between Jigsaw puzzles, 3D puzzles, Where is Waldo/Wally type adventures and Escape Rooms and is currently live on Kickstarter.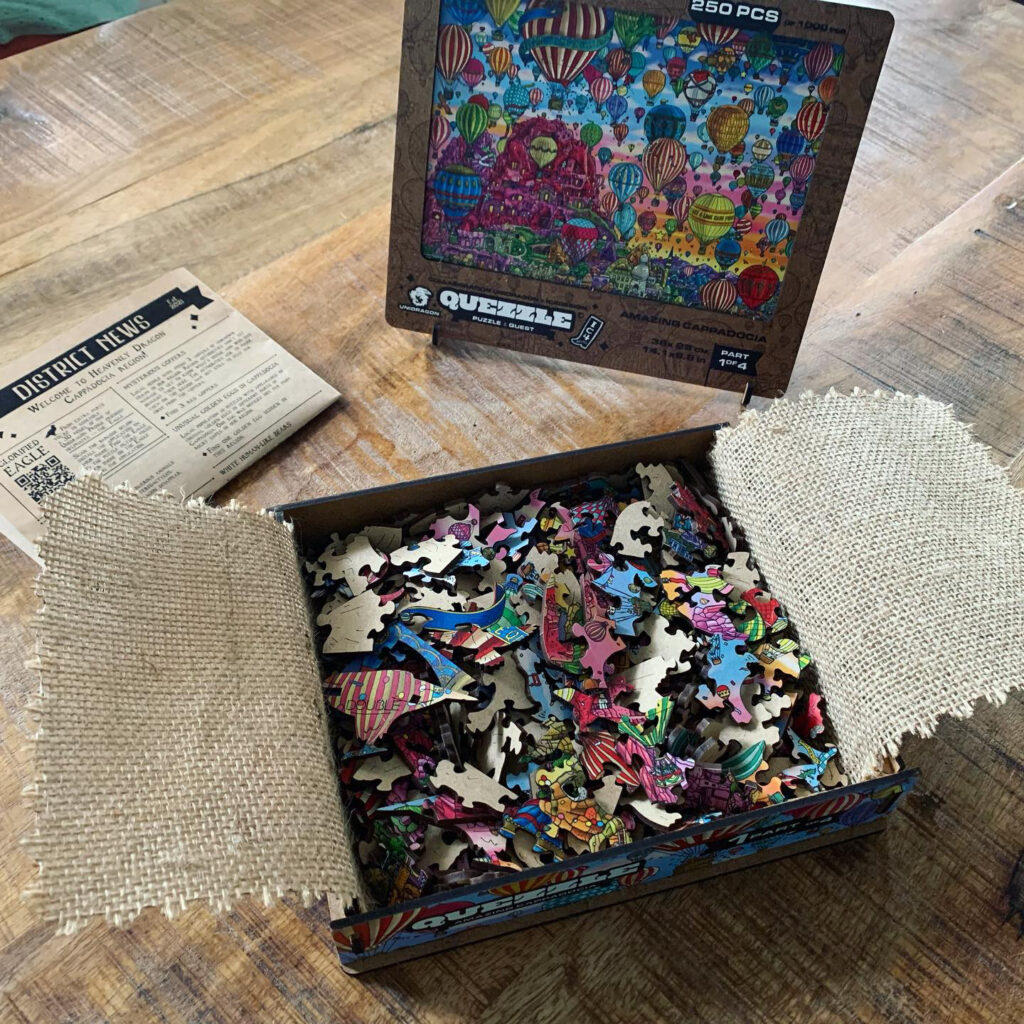 This beautiful wooden jigsaw, is divided in 4 parts, each part having 250 puzzle pieces (so 1000 pieces in total). Aside from the regular jigsaw puzzling fun the game has over 50 tasks and several 3D puzzles.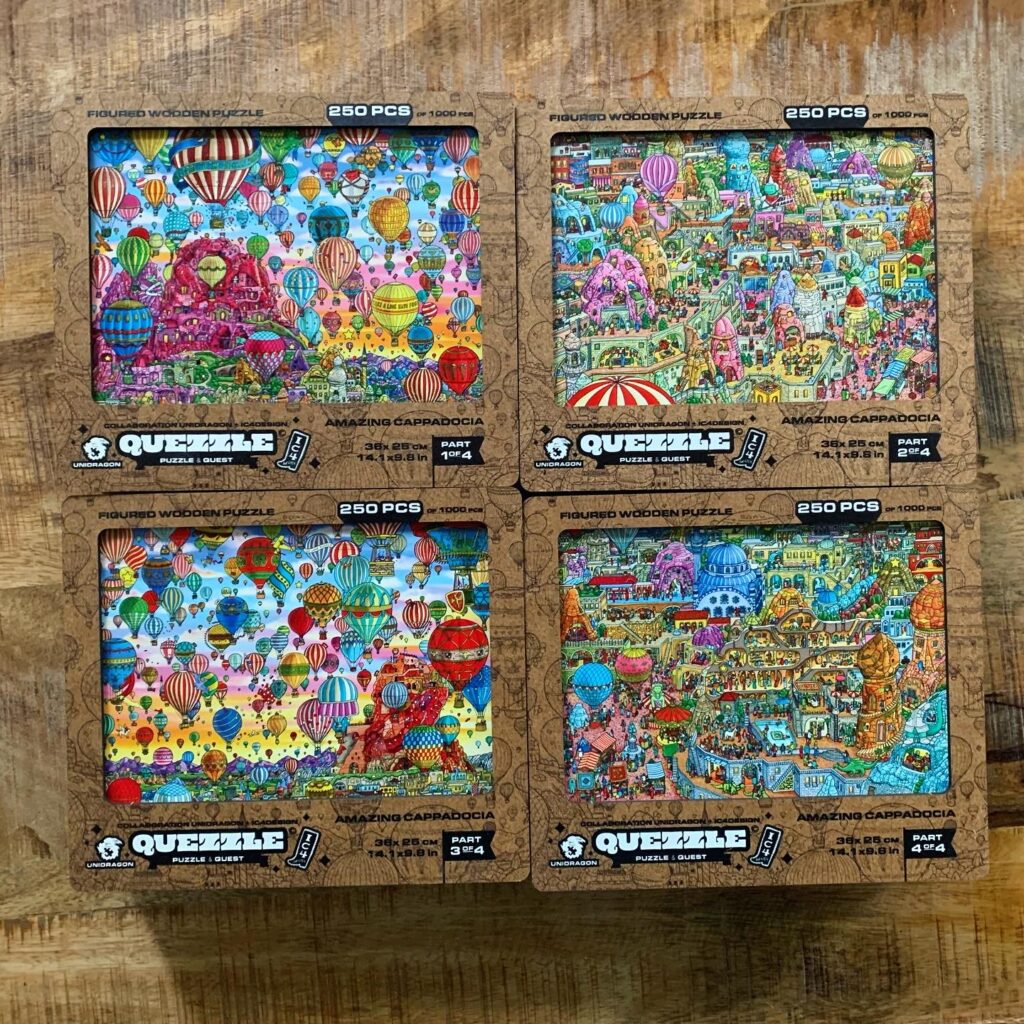 Once you have completed a jigsaw puzzle the fun has only just started. Solving a puzzle provides you with some leftover puzzle pieces with which you can create a 3D figure. Each puzzle also comes with a faux newspaper with several stories, task, quests and even more puzzles to solve using the completed puzzles.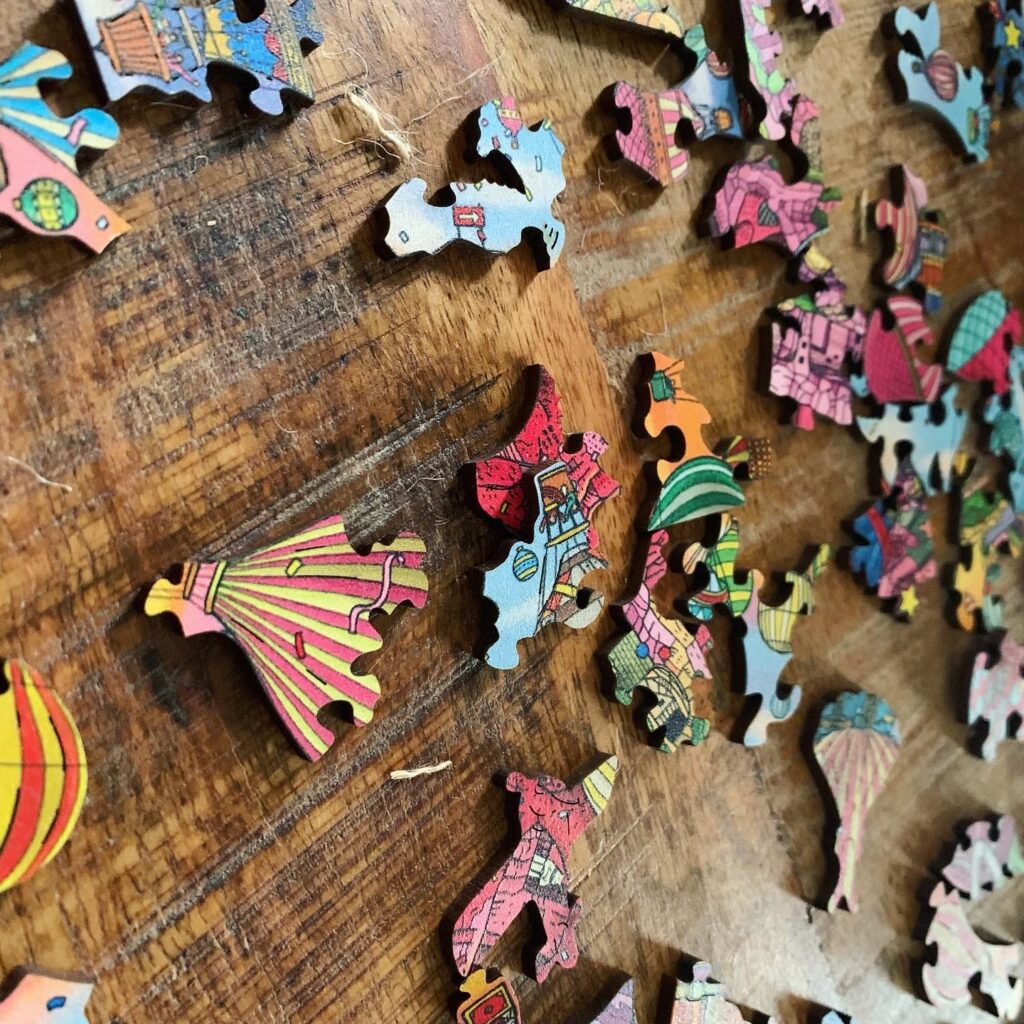 A really nice touch are the very unique pieces that fit together smoothly. The game comes in these beautiful wooden boxes and these, together with the puzzles themselves obviously, are wonderful display pieces. The puzzles are beautifully illustrated pieces of art and each illustration includes numerous secrets and Easter eggs that tie in nicely with the quests and tasks included in the newspapers.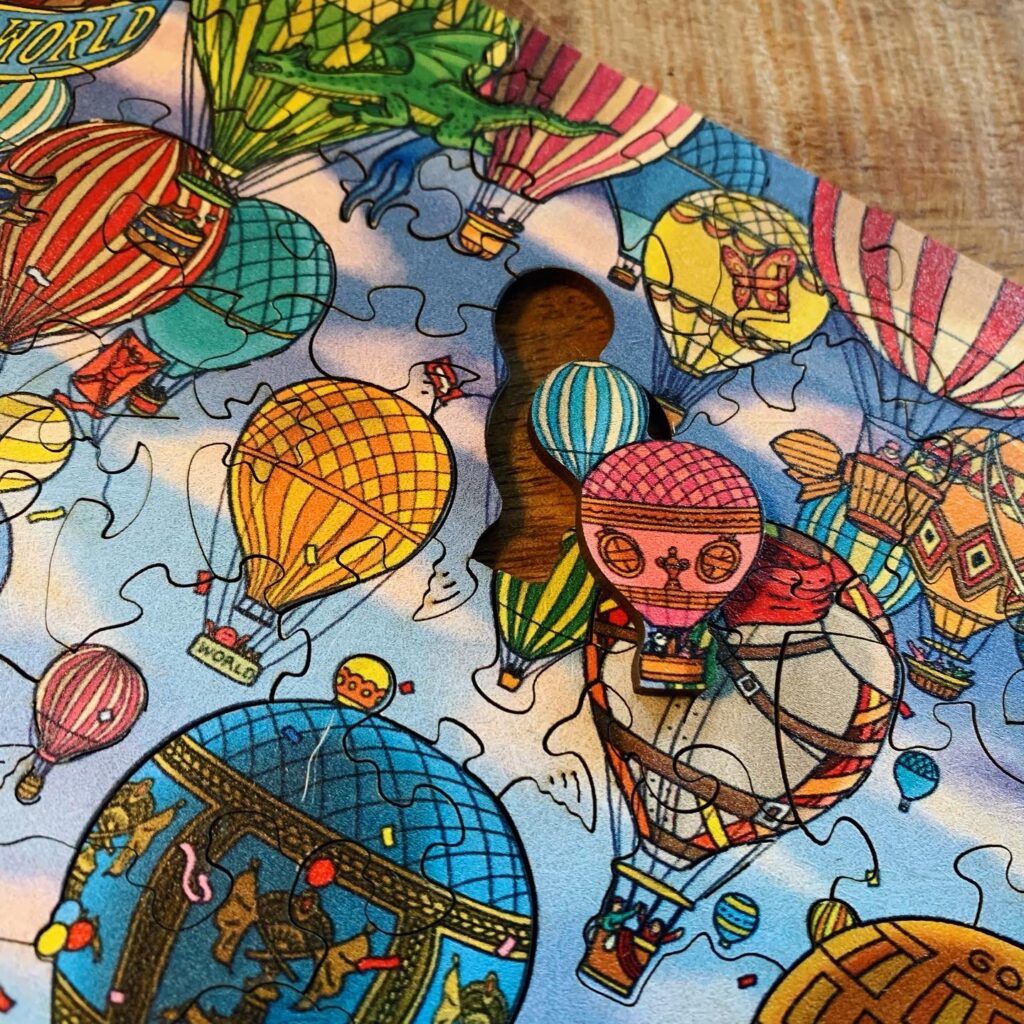 We had a hard time putting the puzzles down. Once we completed the first jigsaw we were very eager to continue and find all the secrets and Easter eggs. Once we had completed the puzzles it was very nice surprise that the fun wasn't over and we still had a couple of hours of game time left solving all the tasks and mysteries. A very fun product and highly recommended!