Net als bij wolken kun je van alles zien in een donkere en heldere sterrenhemel. Een steelpannetje. Een grote beer. Oh wacht eens even… Net als de echte sterrenhemel is in Starlink, een nieuw partyspel van Geronimo Games en Blue Orange Games, is the sky the limit. Letterlijk, want jij en de andere spelers gaan sterrenbeelden tekenen, maar zijn daarbij beperkt door de locaties van de sterren op het bord. Is jouw overwinning van astrologische proporties of blijf jij voor eeuwig naar de sterren turen?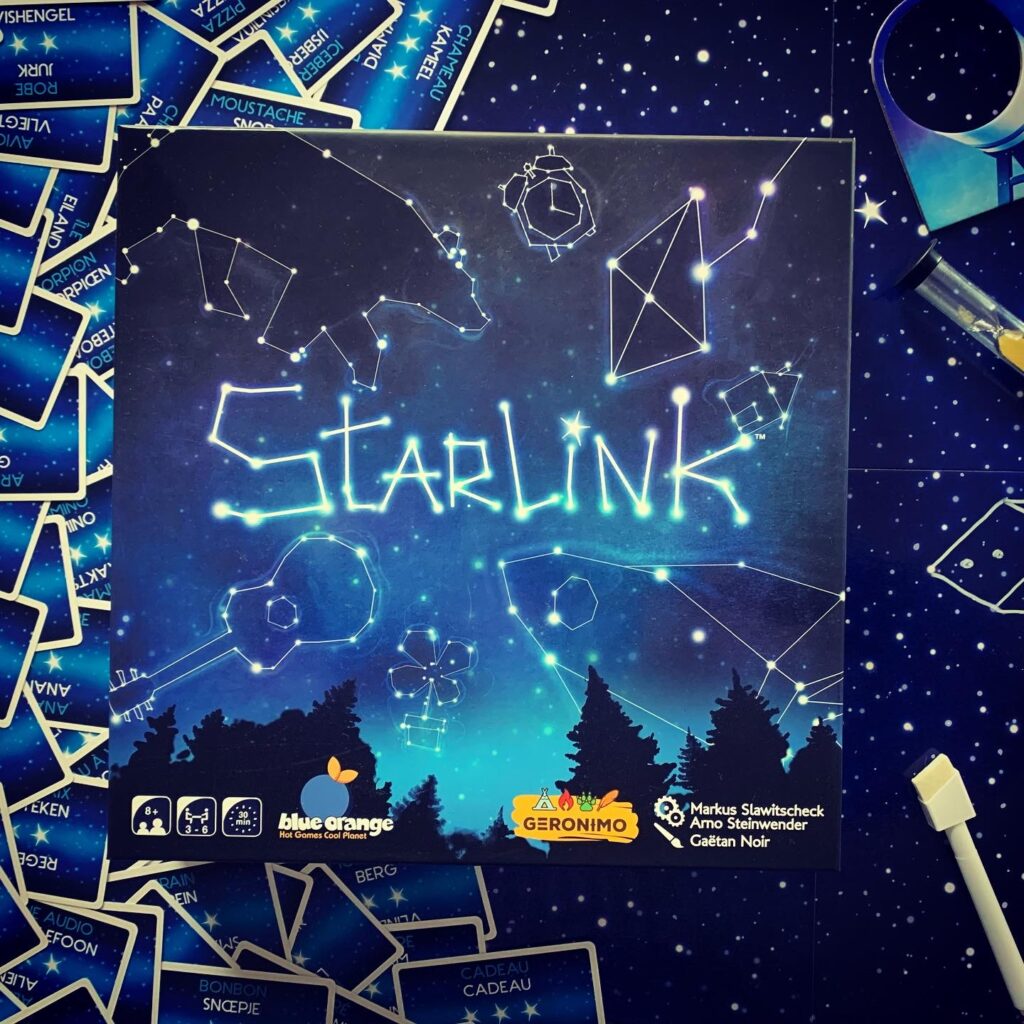 In Starlink moeten spelers om de beurt een sterrenbeeld tekenen. De actieve speler neemt een kaart met 2 woorden, kiest 1 woord en begint te tekenen. Deze speler mag enkel rechte lijnen tekenen tussen de sterren om het woord af te beelden. De speler die als eerste binnen de tijd juist weet te raden, krijgt punten afhankelijk van de moeilijkheidsgraad van de kaart. De speler met de meeste punten wint!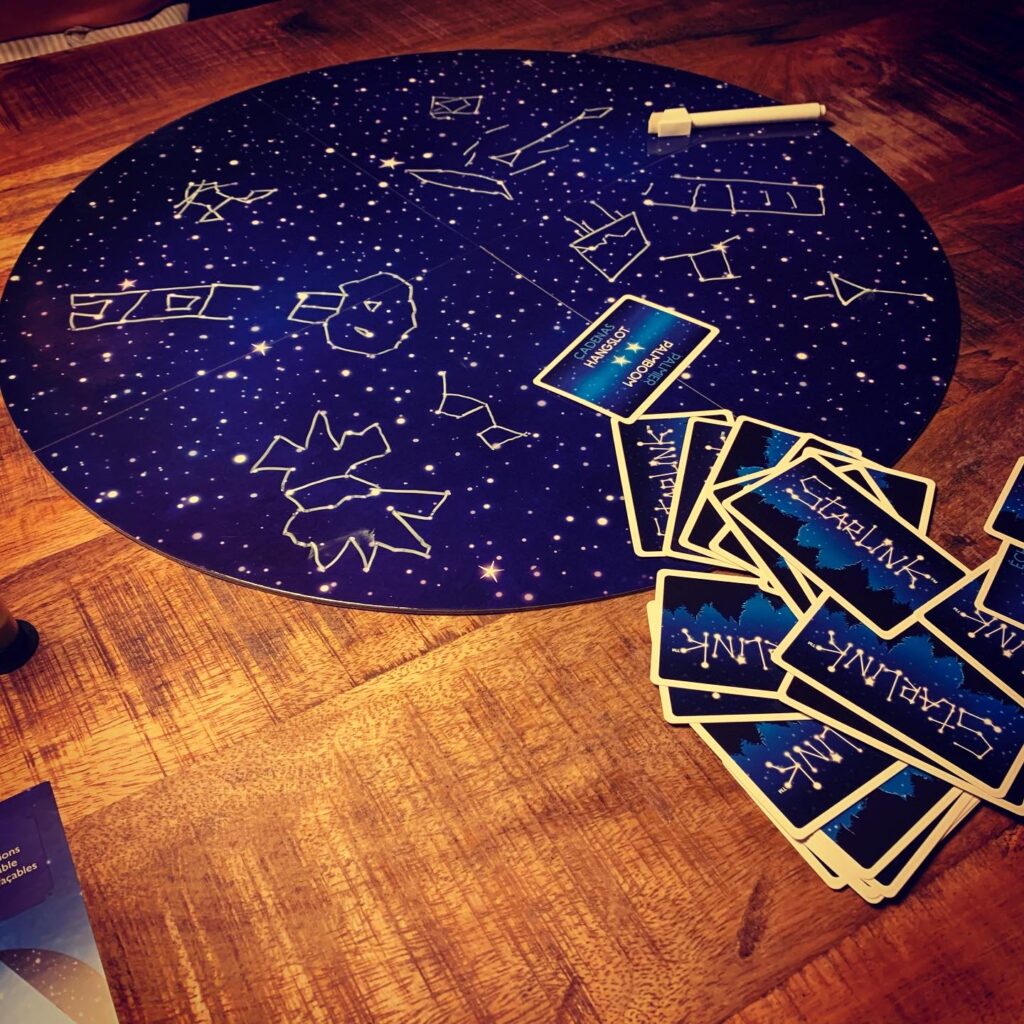 Starlink is een grappig en simpel partyspel. Het is niet extreem vernieuwend, maar het tekenen van een sterrenbeeld is leuk gedaan en vormt een grappige beperking op het "Pictionary" genre aan spellen. Het glanzende ronde bord is mooi en komt tot leven zodra er meerdere sterrenbeeld getekend zijn. Met dit spel geen sterallures, maar wel een schitterend uurtje gezelligheid!