Like clouds, you can see all sorts of things in a dark and clear starry sky. A saucepan. A big bear. Oh wait a minute… Just like the real starry sky, the sky is the limit in Starlink, a new party game by Geronimo Games and Blue Orange Games. Literally, because you and the other players will draw constellations, but are limited by the locations of the stars on the board. Will your victory be of astrological proportions or will you keep gazing at the stars forever?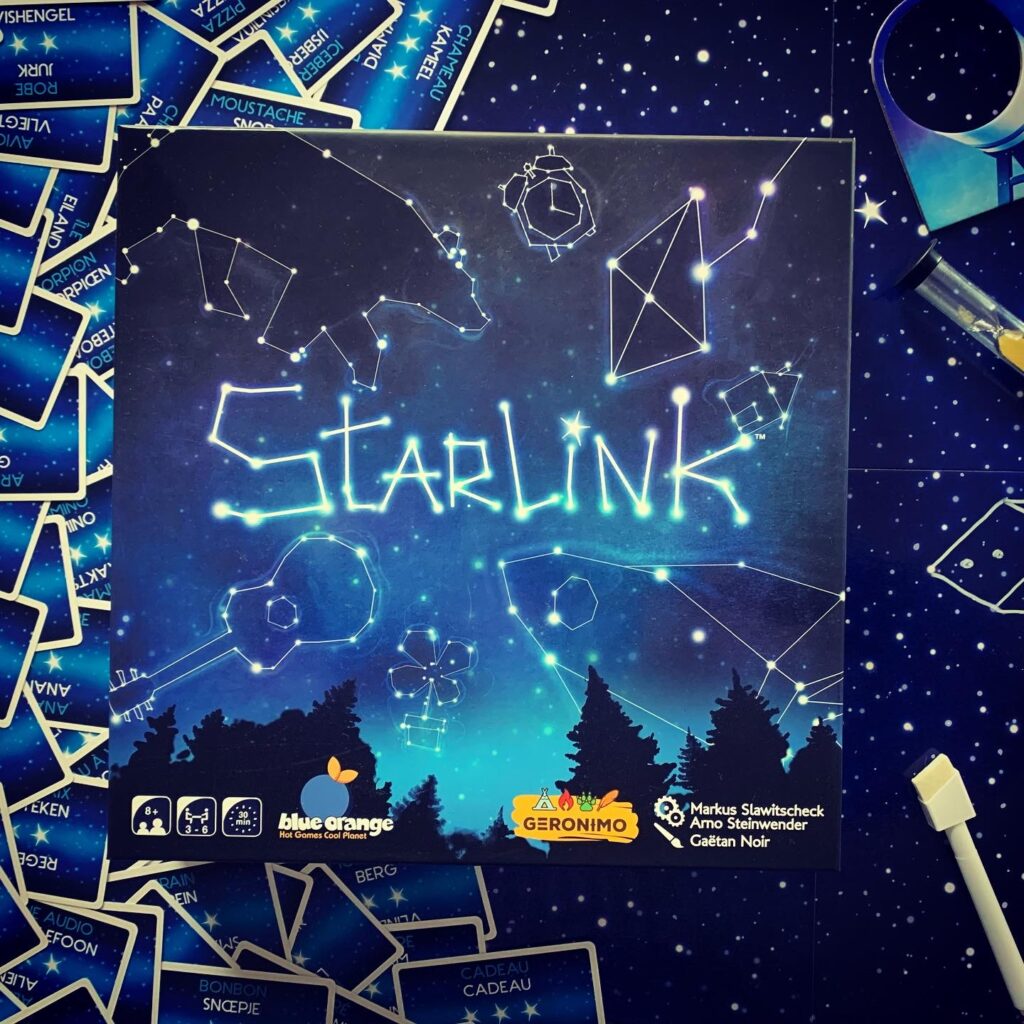 In Starlink, players take turns drawing a constellation. The active player takes a card with two words on it, chooses one word and starts drawing. This player may only draw straight lines between the stars to depict the word. The player who is the first to guess correctly within the time limit gets points depending on the difficulty of the card. The player with the most points wins!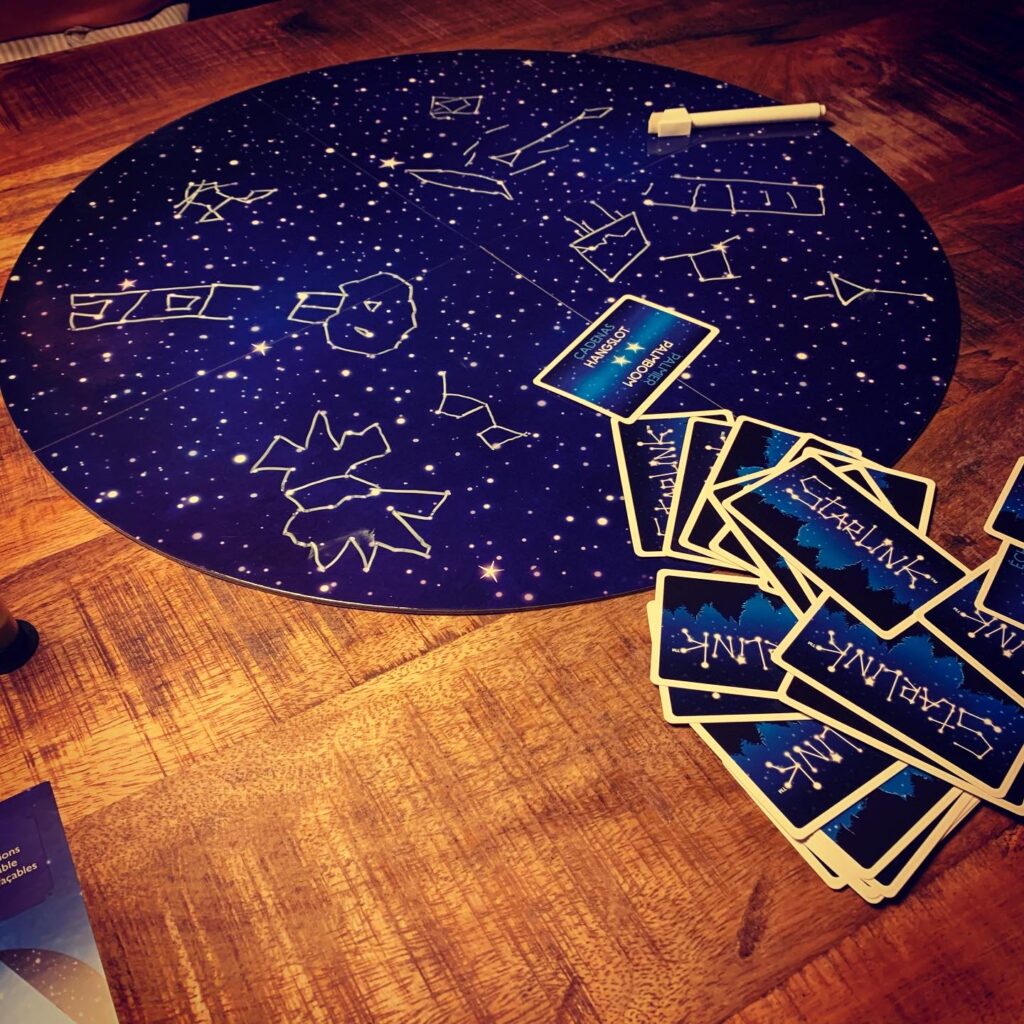 Starlink is a funny and simple party game. It is not extremely innovative, but drawing a constellation is nicely done and forms a funny limitation to the "Pictionary" genre of games. The shiny round board is nice and comes to life as soon as several constellations are drawn. No star power with this game, but a wonderful hour of fun!