Post-industrial fantasies may be experienced on your game console of choice. Think of video games like Animal Crossing and Stardew Valley. Stardew Valley is a video game in which you say farewell to your wage slave life – and move into your late grandfather's farm in the rural Stardew Valley region. In the game you can expand the farm, grow crops, keep animals, fish, search the forest for seasonal produce, or go into the mine in search of raw materials, treasures and gems. In addition, you can also help the local villagers and build (sometimes romantic) relationships with them. You are completely free in what you focus on! Sounds too good to be true, doesn't it?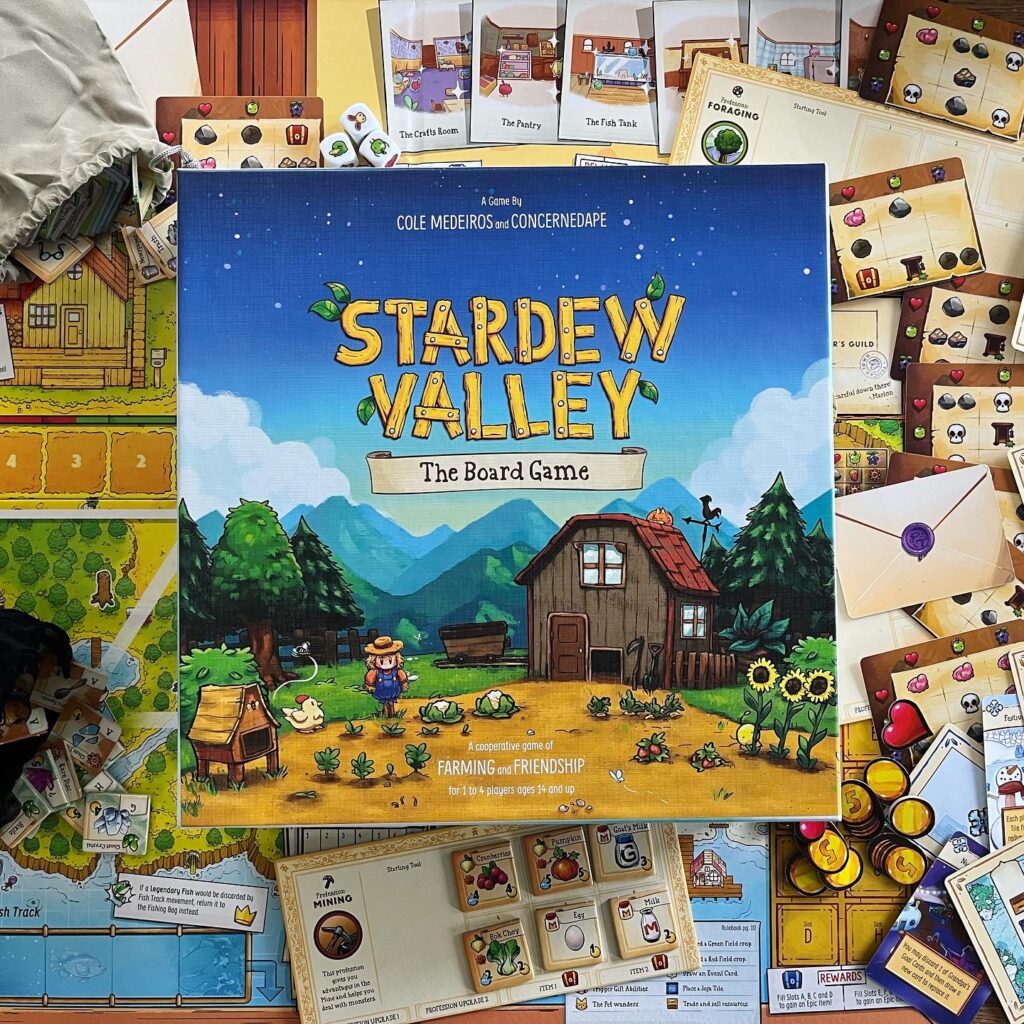 Now, you can make this millennial dream come true in the board game version of Stardew Valley – a cooperative game full of farming and friendships by Cole Medeiros and ConcernedApe. Is the board game an excellent homage to the original video game, or would you be better off going back to your cubicle and suspended ceiling?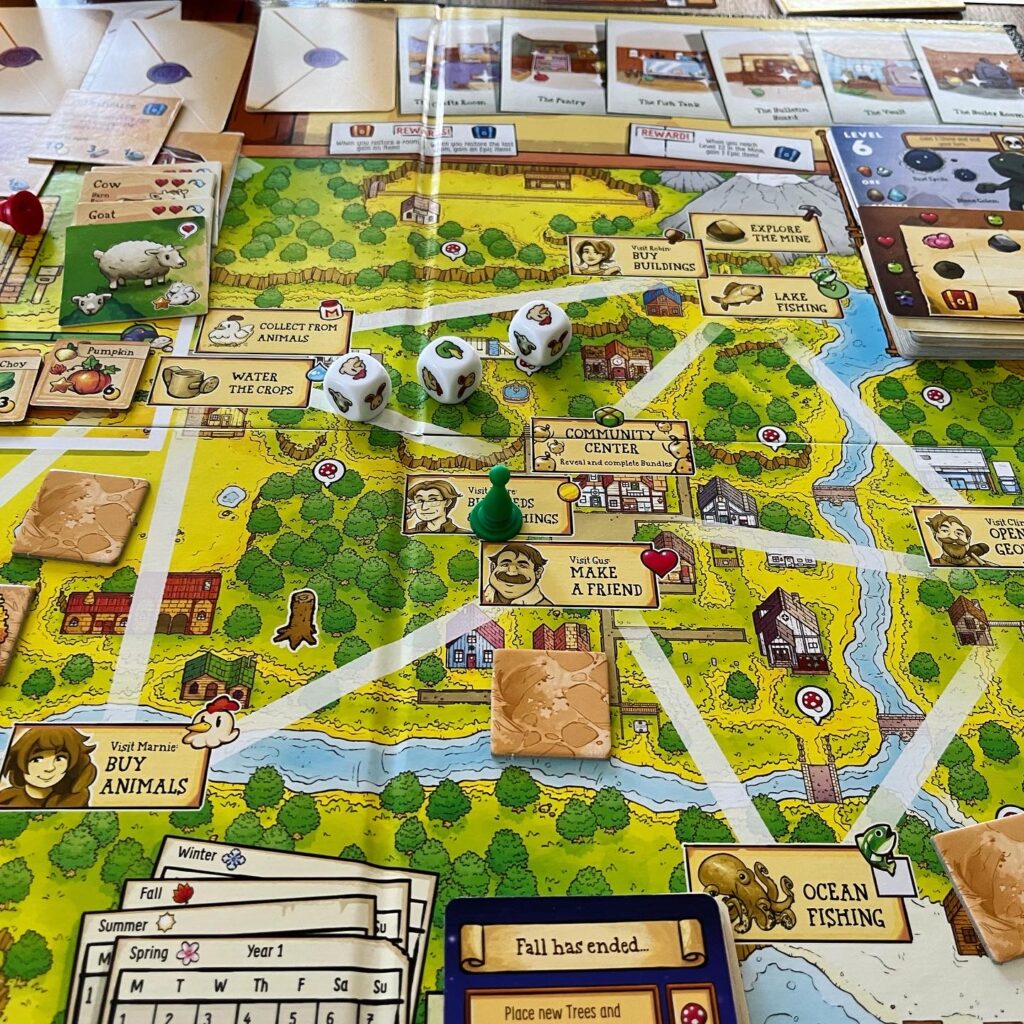 The video game Stardew Valley was designed and programmed by one person and is chock full of game elements. As listed above, you can do just about anything your rural ecological heart desires. I am excited to tell you that the board game translated all these game elements amazingly well, contains virtually all video game elements, adds a challenging element of cooperation, and is a great love letter to the video game itself. To cut to the chase, this board game takes some time to finish (a good afternoon), but is well worth the time. So put on your cap boots and best dungarees, here we go!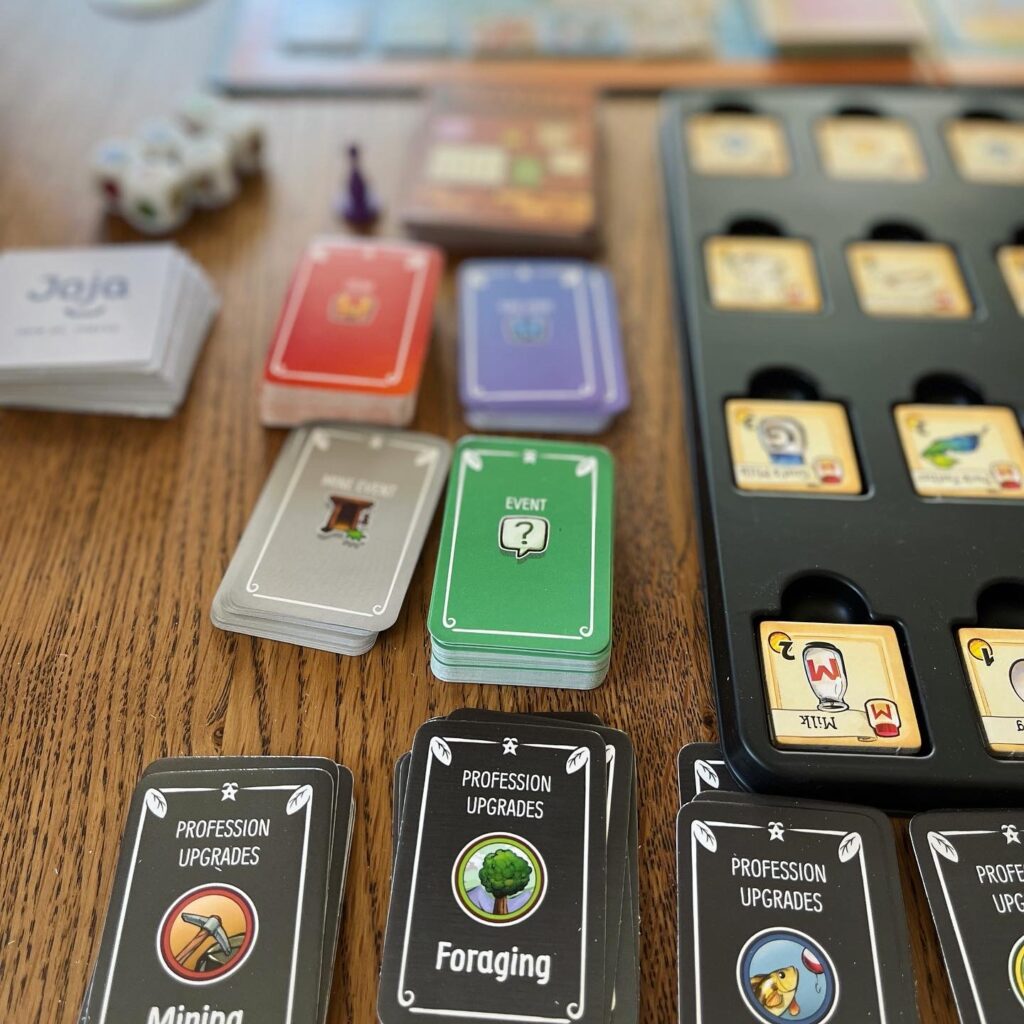 In Stardew Valley, each player chooses a specialization: farming, foraging, fishing or mining. Each player also chooses a matching item, such as a watering can or pickaxe, which can be upgraded throughout the game. Everyone starts on the farm and gradually travels around the board, which contains many locations and characters from the video game. You can then fish there in various places, buy seeds, acquire animals, make friends, go into the mine – you name it! Each section has its own mini-game where you can earn useful items or money. These items can then be used to complete the goals of your grandfather (top left of the board) and the goals of the community center (top right of the board). These goals must be completed before the end of the fourth (and final) season to win the game. Each season is represented in the form of a stack of seasonal cards (including festive days like the flower dance), which are filled with tasks. Sometimes a 'Joja' card is played, named after a fictional supermarket chain that would like to establish itself in the village.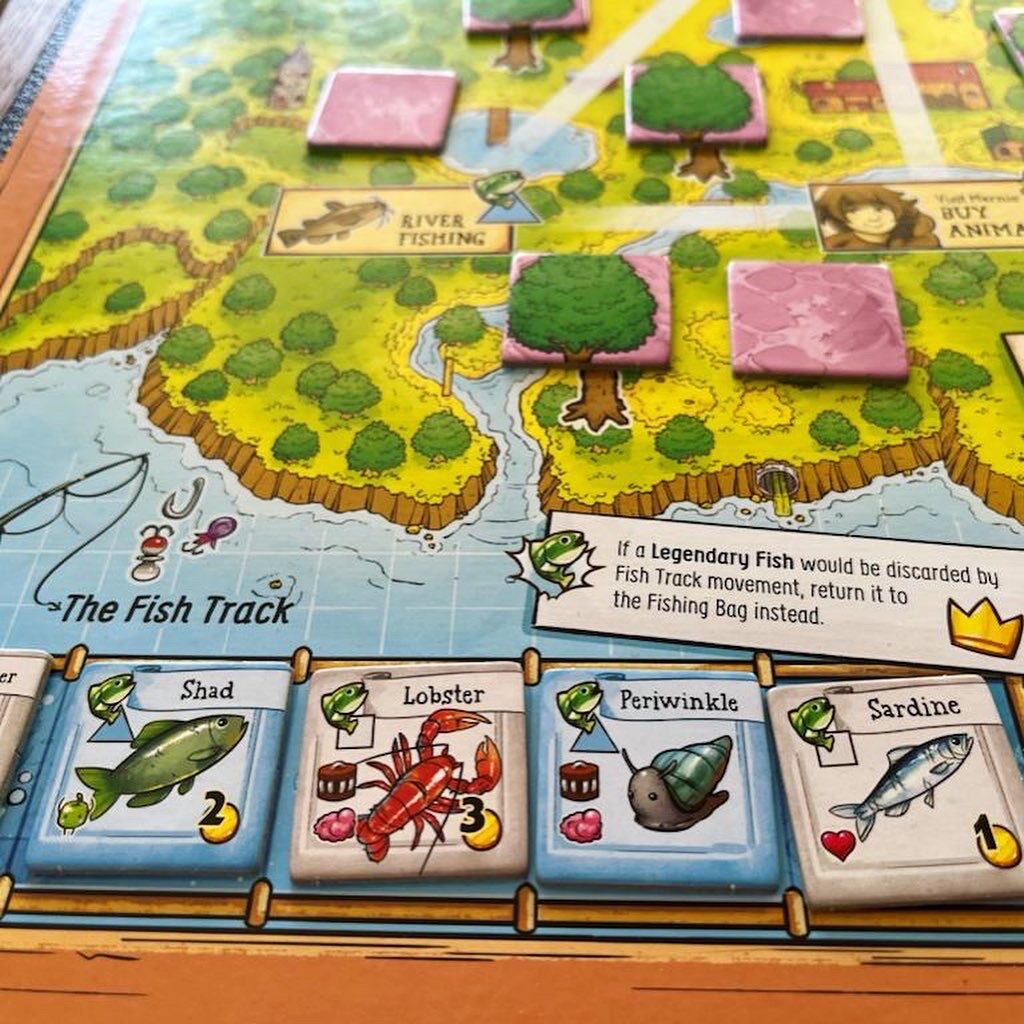 At first, the setup of the game board and rules seems like quite a lot, but after a practice round, you find that the game plays surprisingly smoothly. The game has a relaxed feel to it, and with the game-like but more animated illustrations, the game is also pleasing to the eye. The game plays best with four players, and because you discuss with each other regularly, the game doesn't feel like you have to wait a lot all the time. I am therefore very much in favor of moving to Stardew Valley – more of this farming goodness please!