"Ik denk dat je roze ondergoed draagt! Niet? Wit dan? Zeker?": een mooi voorbeeld van een vragenvuur wat je tijdens Geen Ja Geen Nee (uncensored) kan verwachten.
Zodra degene aan wie de vraag gesteld het woord 'ja' of het woord 'nee' in de mond neemt, is het aan de andere spelers om toe te slaan en zo snel mogelijk op de bijgeleverde bel te drukken. Degene die als eerste op de bel drukt, ontvangt de kaart. Vanzelfsprekend wint degene met de meeste kaarten aan het einde van het spel.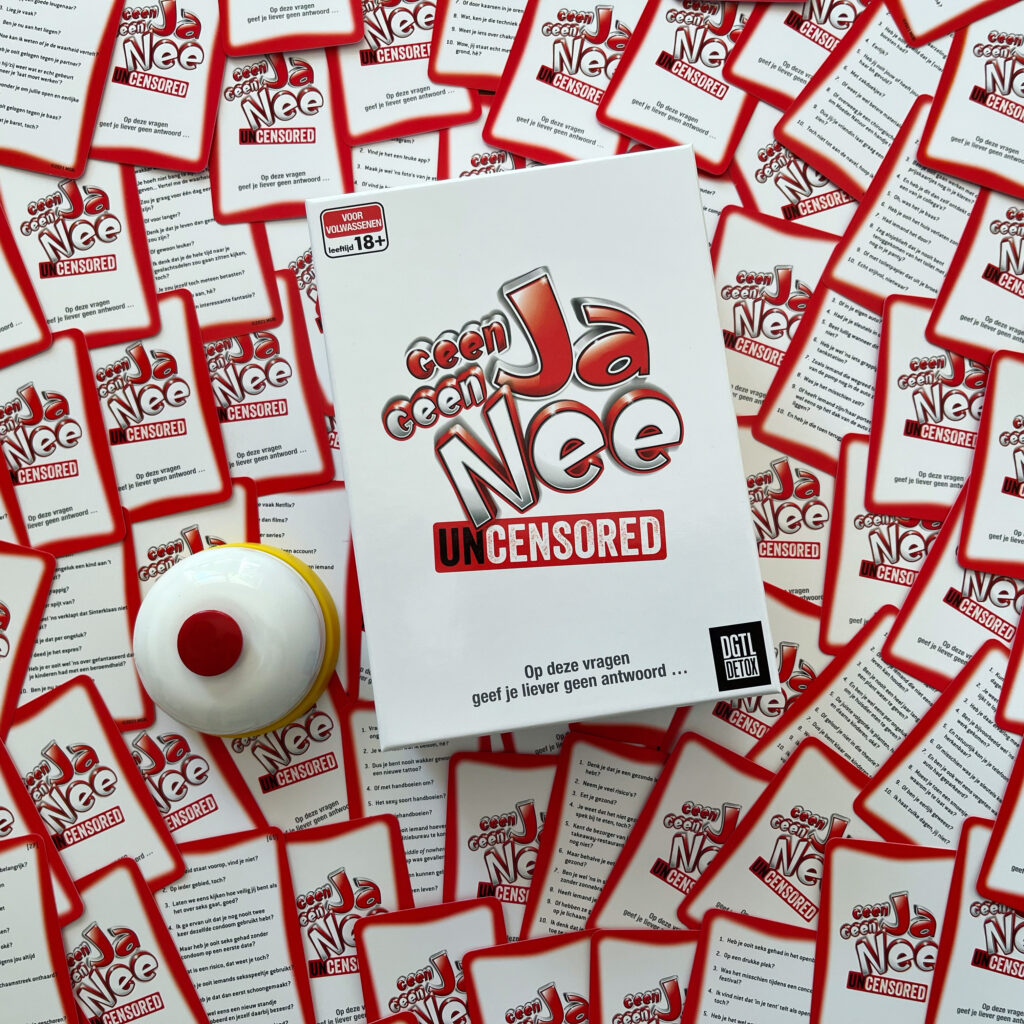 Door de vragen op een slimme wijze te stellen, bijvoorbeeld met je lichaamstaal of door middel van intonatie, probeer je natuurlijk om ervoor te zorgen dat degene die de vraag moet beantwoorden de mist in gaat. Door de mechaniek met de bel, blijven de andere spelers ook betrokken: dit zorgt ervoor dat iedereen de aandacht er goed bijhoudt.
Om het spel nóg wat meer voor de echte party te maken, zijn de vragen iets pikanter ingestoken. Altijd goed om te weten wie van je vrienden met drie mensen op dezelfde avond heeft gezoend, een fake profiel heeft gebruikt of het via Whatsapp heeft uitgemaakt.
Al met al is Geen Ja Geen Nee een makkelijke en simpele partygame, die je er in elke toestand bij kan pakken en waarbij je maar één regel hoeft uit te leggen: géén ja en géén nee!