NL: Sssst. Kun je stiller zijn!? Quiet please! Bitte Ruhe! Silencio! In dit gelijknamige spel van 999 Games gaan jij en je medespelers een coöperatieve wandeling maken. In stilte welteverstaan. Erg mindful. Halen jullie het einde van deze magische wandeling ongeschonden of zorgt het gebrek aan communicatie voor onuitgesproken frustratie?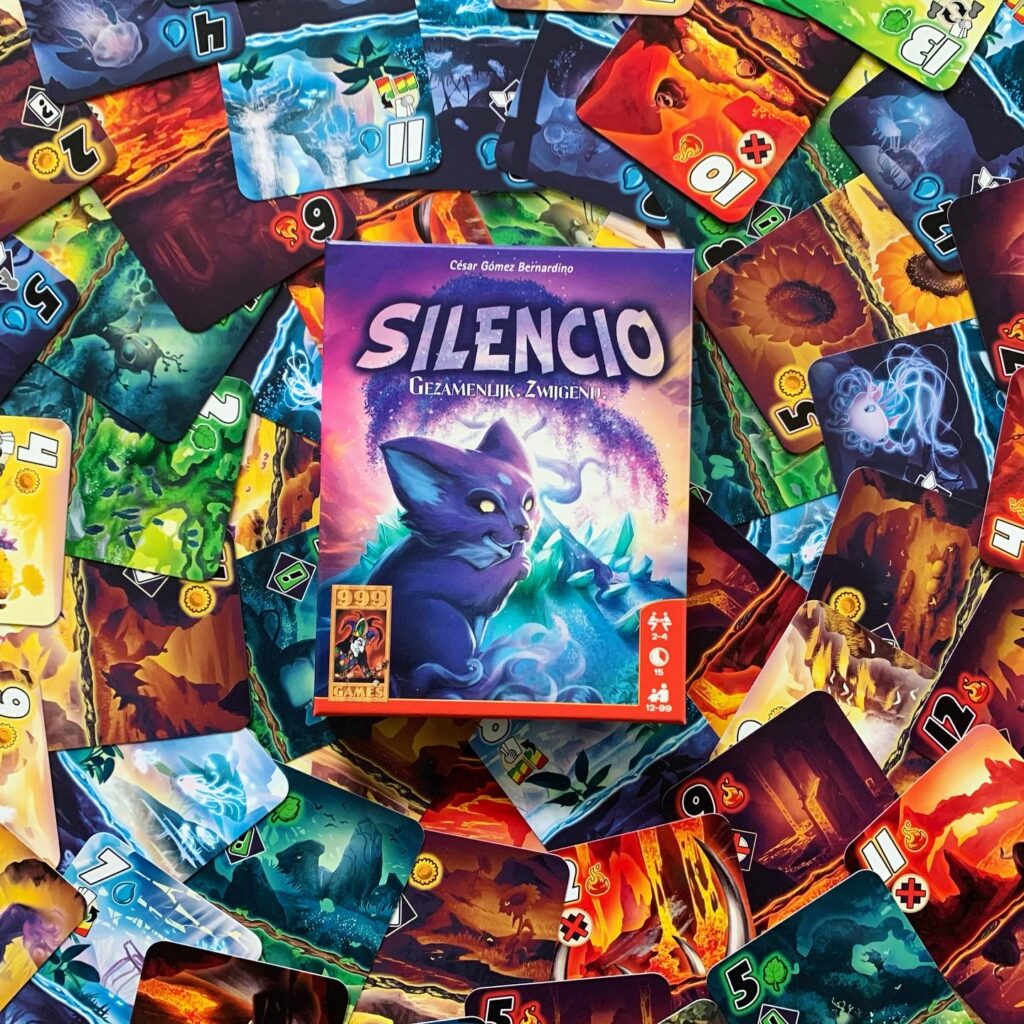 In Silencio gaan spelers zonder te communiceren kaarten in opvolgende waarde plaatsen. Waarschijnlijk denk je nu gelijk aan The Game, The Mind, Tranquility of zelfs The Crew. Stille coöperatieve spellen zijn inmiddels een eigen genre geworden. In de basis lijkt Silencio ook wel een beetje op een paar van de eerder genoemde spellen. Spelers moeten namelijk inderdaad kaarten in opvolgende waardes plaatsen in vier gekleurde rijen. Maar let op! Elke kaart heeft een lichte en donkere kant. Als een nieuwe geplaatste kaart een direct opvolgende waarde heeft, moet de donkere kant worden gespeeld en anders de lichte kant. Elke kant van alle verschillende kleuren corresponderen met speciale effecten die zowel negatief als positief kunnen uitpakken. Deze speciale effecten moeten spelers na het plaatsen van een kaart mogelijk toepassen. Door deze speciale effecten moeten kaarten bijvoorbeeld worden verwisseld of teruggepakt.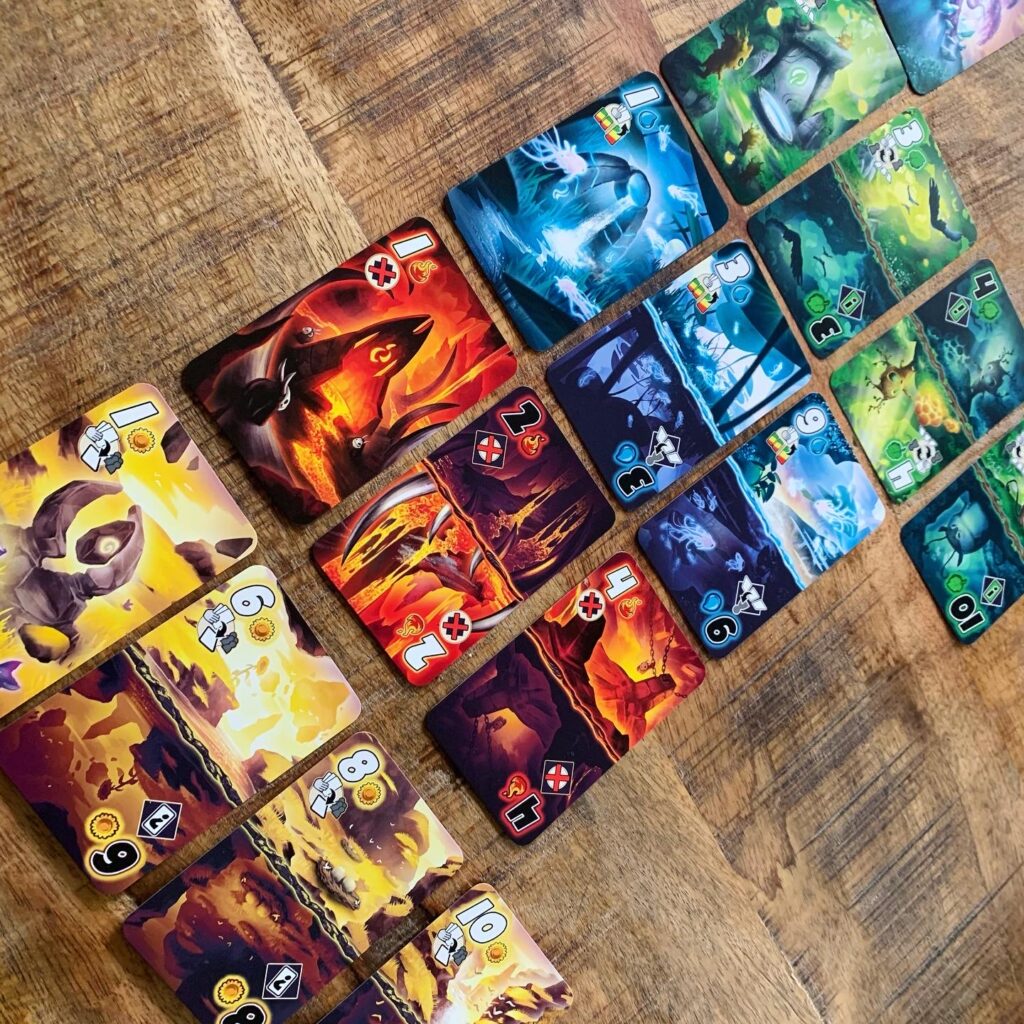 Silencio is erg mooi en kleurrijk vormgegeven en voelt daardoor heel uitnodigend aan. Het spel voelt door de speciale effecten de eerste paar potjes wel wat verwarrend aan, maar zodra het allemaal op z'n plaats valt, is het een vrij vlot coöperatief spel. Hou jij van coöperatieve kaartspellen waarbij jij en jouw medespelers niet mogen praten, dan kan Silencio een spannende nieuwe uitdaging zijn.
EN: Sssst. Kun je stiller zijn!? Quiet please! Bitte Ruhe! Silencio! In this game of the same name, you and your fellow players go for a cooperative walk. In silence of course. Very mindful. Will you reach the end of this magical walk unscathed, or will the lack of communication cause unspoken frustration?
In Silencio, players place cards in successive values without communicating. Upon hearing this you probably think of The Game, The Mind, Tranquility or even The Crew. Silent cooperative games have become a genre of their own. Basically, Silencio is also a bit like some of the aforementioned games. Indeed, players must place cards in successive values in four coloured rows. But beware! Each card has a light and a dark side. If a newly placed card has a direct consecutive value, the dark side must be played and otherwise the light side. Each side of all the different colours correspond to special effects which can be either negative or positive. Players may need to apply these special effects after placing a card. Because of these special effects, cards may have to be swapped or taken back.
Silencio has a beautiful and colourful design and therefore feels very inviting. The game does feel a little confusing during the first few games due to the special effects, but once it all falls into place, it is a fairly smooth cooperative game. If you like cooperative card games where you and your fellow players are not allowed to talk, then Silencio may be an exciting new challenge.