Plan the ultimate train and highway routes in Railroad Ink by Horrible Guild. Are you a smooth rail operator or will your plans derail?
In Railroad Ink, you are busy planning the ultimate route by drawing train tracks, roads and stations. Each round, dice are rolled, which each player is obliged to draw using the included pen with erasable ink. Because each dice roll applies to every player, the game immediately becomes much more strategic and less dependent on luck.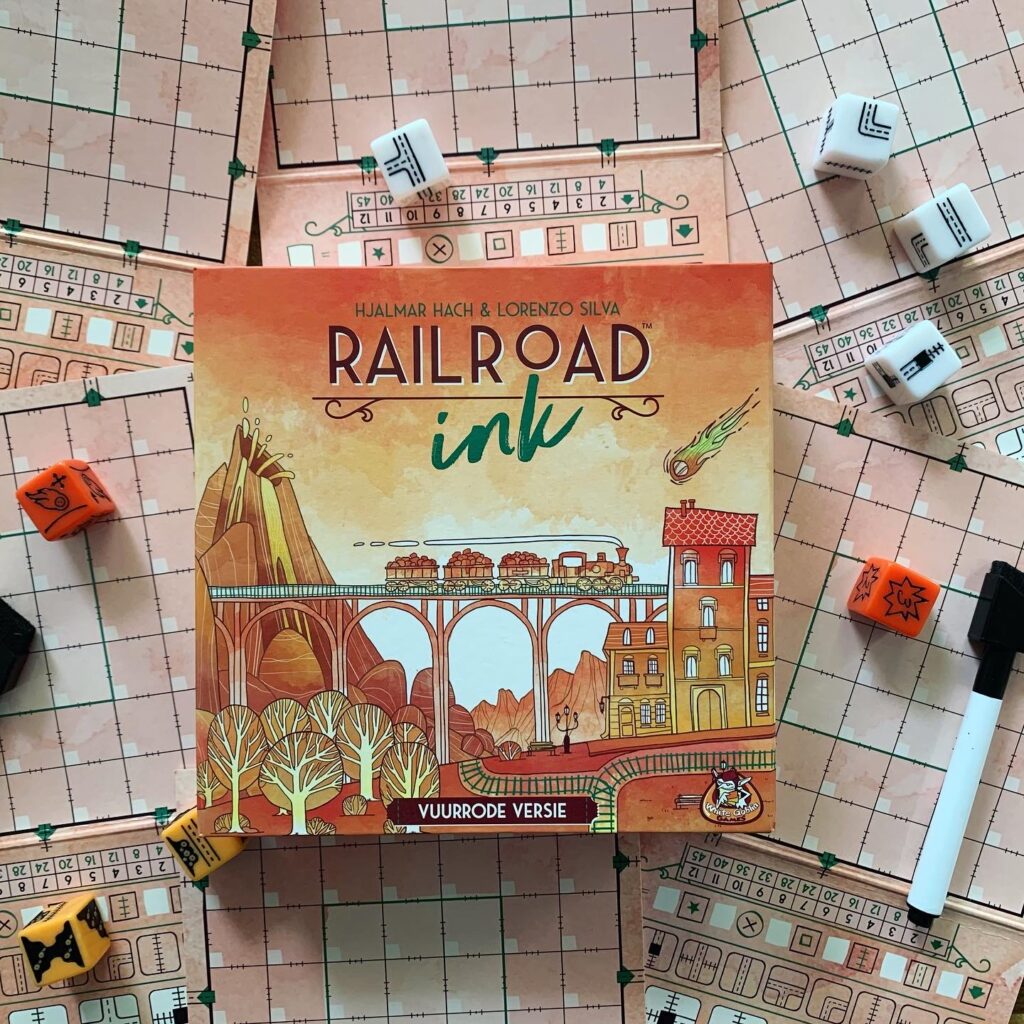 Train tracks can be connected to roads and vice versa by means of connecting stations or special routes, so you can create all kinds of beautiful rides. Points are scored for longest routes, most exits, routes in the central area and bonus points. Routes without proper exits earn minus points.
Railroad Ink exudes a sense of calm and playing this game can be wonderfully relaxing. It is also nice that the game can be played by one player and that you can take it anywhere because of its compactness. The game is beautifully designed, whether you play the blue, red, yellow or green version. Each game board features several beautiful drawings of landscapes with trains or roads.
Each variant contains two small expansions, such as rivers and lakes (blue) and lava and meteors (red). These extensions provide an extra degree of difficulty, but you are not obliged to use them. For example, for new players it is useful to use the basic game the first few times and only then look at the expansions.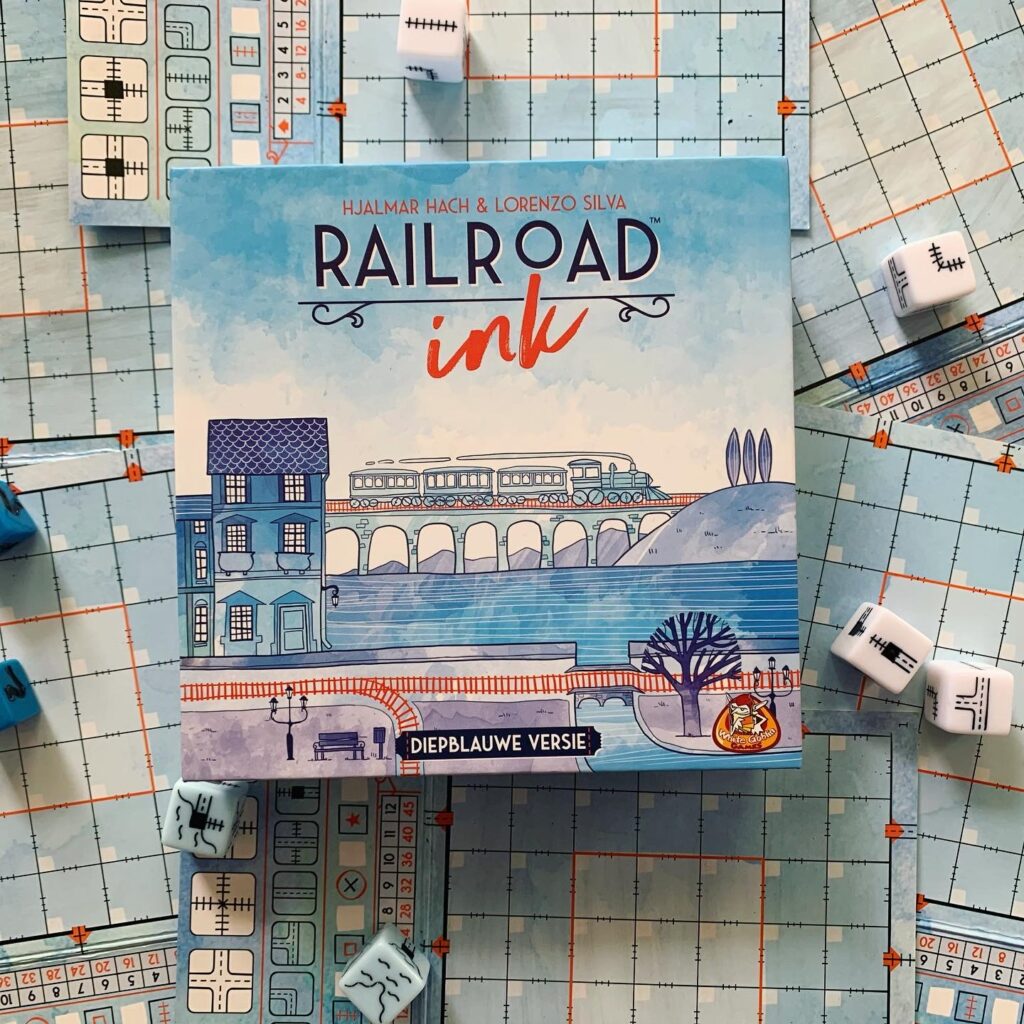 With more variants, you can also directly connect more players, because you get six game boards per variant (in the red or blue versions at least). So if you have four variants, you can play with up to twenty-four people simultaneously. Whether this is very practical is another story, but it is nice that the game gives you this possibility. Because the game is easy to explain, you are playing dice and drawing together in no time.
Railroad Ink is a great game to take with you on holiday and in my opinion a nice replacement of the traditional small holiday games. The fact that the box even closes with a magnet means that you no longer have search down the entire car for that one element that fell out of the box when you put the game away again.