Plan de ultieme route in Railroad Ink van White Goblin games. Lopen de gerolde dobbelstenen op rolletjes of ontsporen jouw plannen?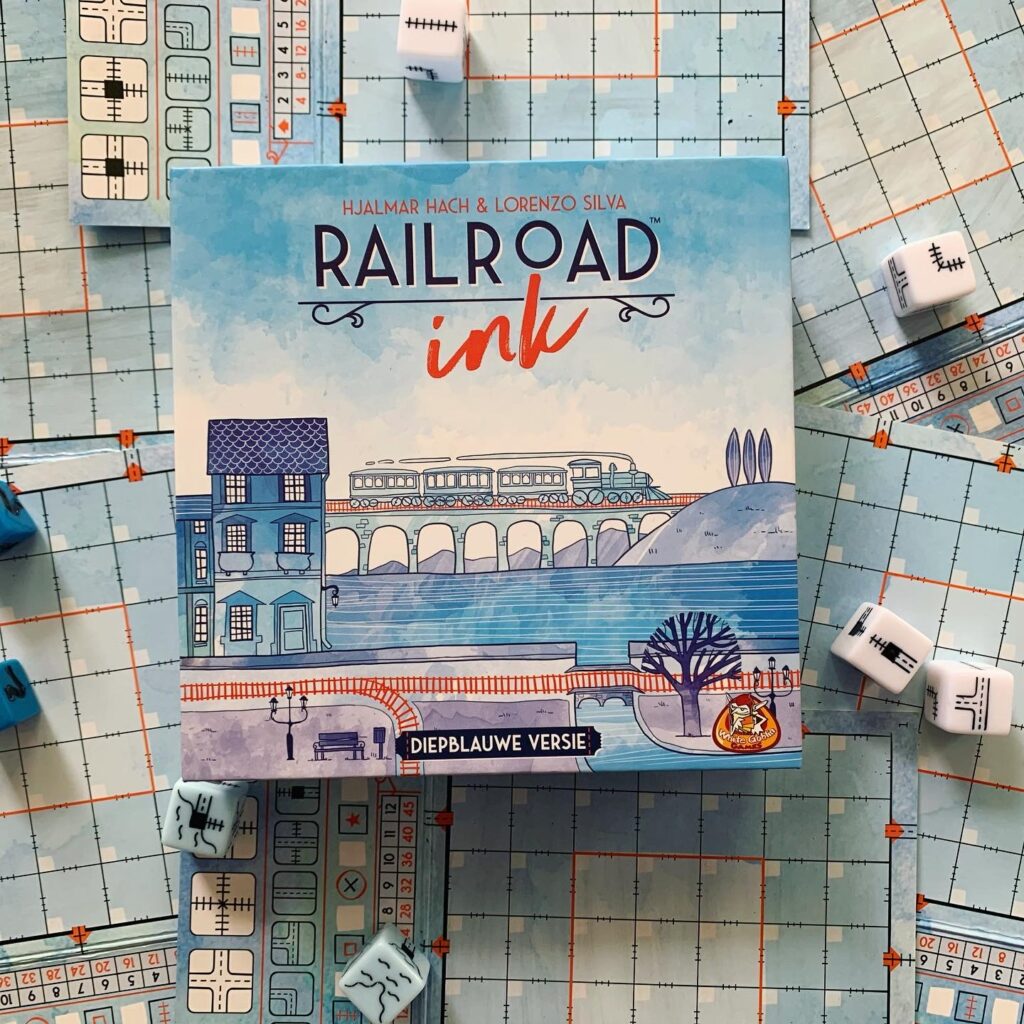 In Railroad Ink ben je bezig met het plannen van de ultieme route door het tekenen van treinsporen, wegen en stations. Elke ronde worden dobbelstenen geworpen die iedere speler verplicht moet tekenen door middel van de bijgeleverde pen met uitwisbare inkt. Doordat de worp voor iedere speler geldt, wordt het spel direct veel strategischer en minder afhankelijk van geluk.
Treinsporen kunnen op wegen worden aangesloten en vice versa door middel van verbindende stations of speciale routes, zodat je allerlei mooie tochten kan creëren. Punten worden gescoord door langste wegen, meeste uitgangen, routes in het centrale vlak en bonuspunten. Routes zonder uitgang leveren minpunten op.
Railroad Ink straalt een gevoel van rust uit en het spelen kan heerlijk ontspannend zijn. Ook fijn is dat het spel goed gespeeld kan worden door één speler en dat je het door de compactheid overal mee naartoe kan nemen. Het spel is prachtig vormgegeven, of je nou de blauwe, rode, gele of groene versie speelt. Ieder speelbordje is voorzien van verschillende mooie tekeningen van landschappen met treinen of wegen.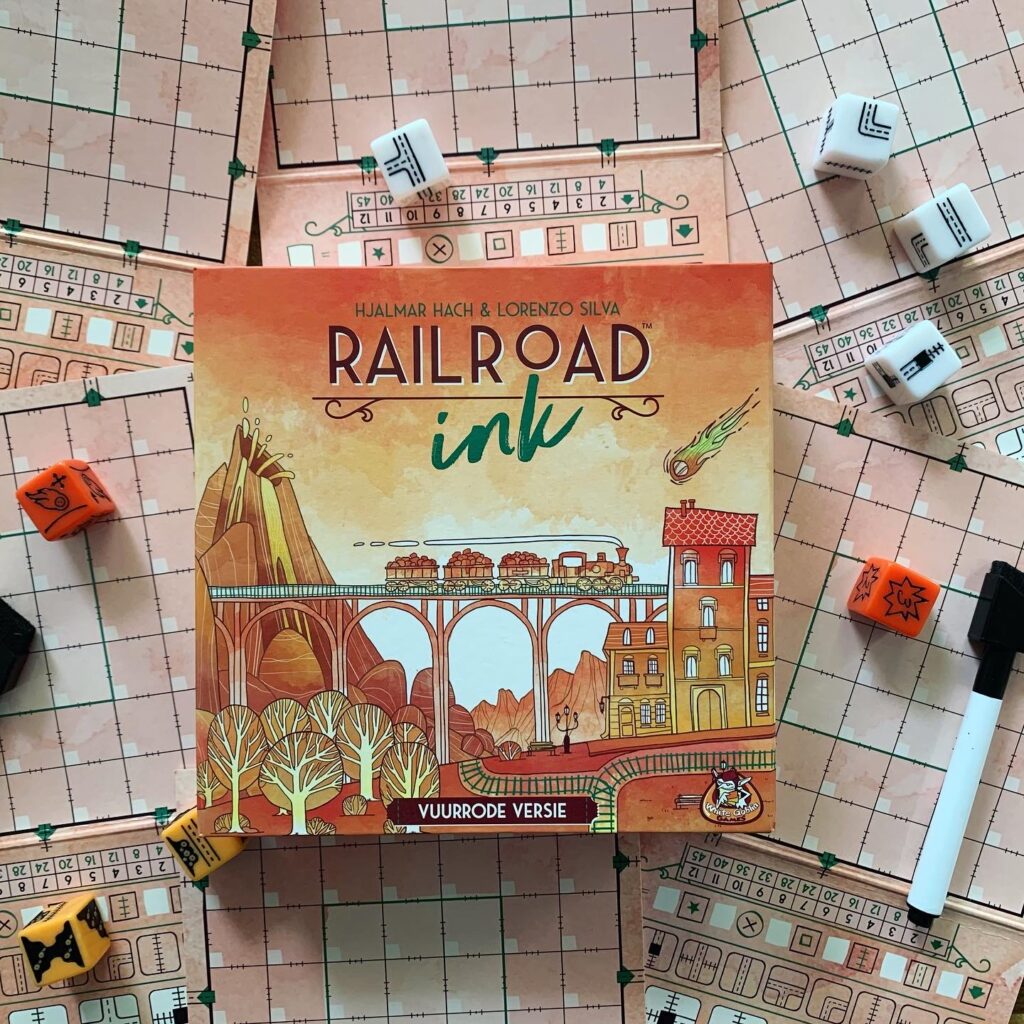 Elke variant bevat twee kleine uitbreidingen, zoals rivieren en meren (blauw) en lava en meteoren (rood). Deze uitbreidingen zorgen voor een extra moeilijkheidsgraad, maar je bent niet verplicht om ze te gebruiken. Bijvoorbeeld voor nieuwe spelers is het handig om de eerste paar keer het basisspel te hanteren en dan pas te kijken naar de uitbreidingen.
Met meer varianten kan je ook direct weer meer spelers aansluiten, doordat je zes speelbordjes per variant (althans in rood of blauw) krijgt. Als je dus vier varianten hebt, kan je in totaal met maximaal vierentwintig mensen tegelijkertijd spelen. Of dat heel praktisch is, is een ander verhaal maar het is leuk dat het spel je die mogelijkheid geeft. Omdat het spel makkelijk uit te leggen is, ben je zo samen aan het dobbelen en tekenen.
Railroad Ink is een heerlijk spel om mee te nemen op vakantie en wat mij betreft een mooie vervanger van de traditionele kleine vakantiespelletjes. Dat het doosje zelfs dichtklikt met een magneetje zorgt er bovendien voor dat je niet meer de auto ondersteboven hoeft te keren voor dat ene element wat uit de doos viel toen je hem weer wegstopte.