NEDERLANDS
Ahoy maatjes! Licht de ankers, trossen los en hijs de zeilen! Beproef je geluk op de zeven zeeën en plunder de meeste punten bijeen in Plunder: A Pirate's Life van @lostboyentertain. Ben jij een beruchte piraat zoals Anne Bonny of Zwartbaard? Of ben je een landrot met scheurbuik en eindig je in een zeemansgraf?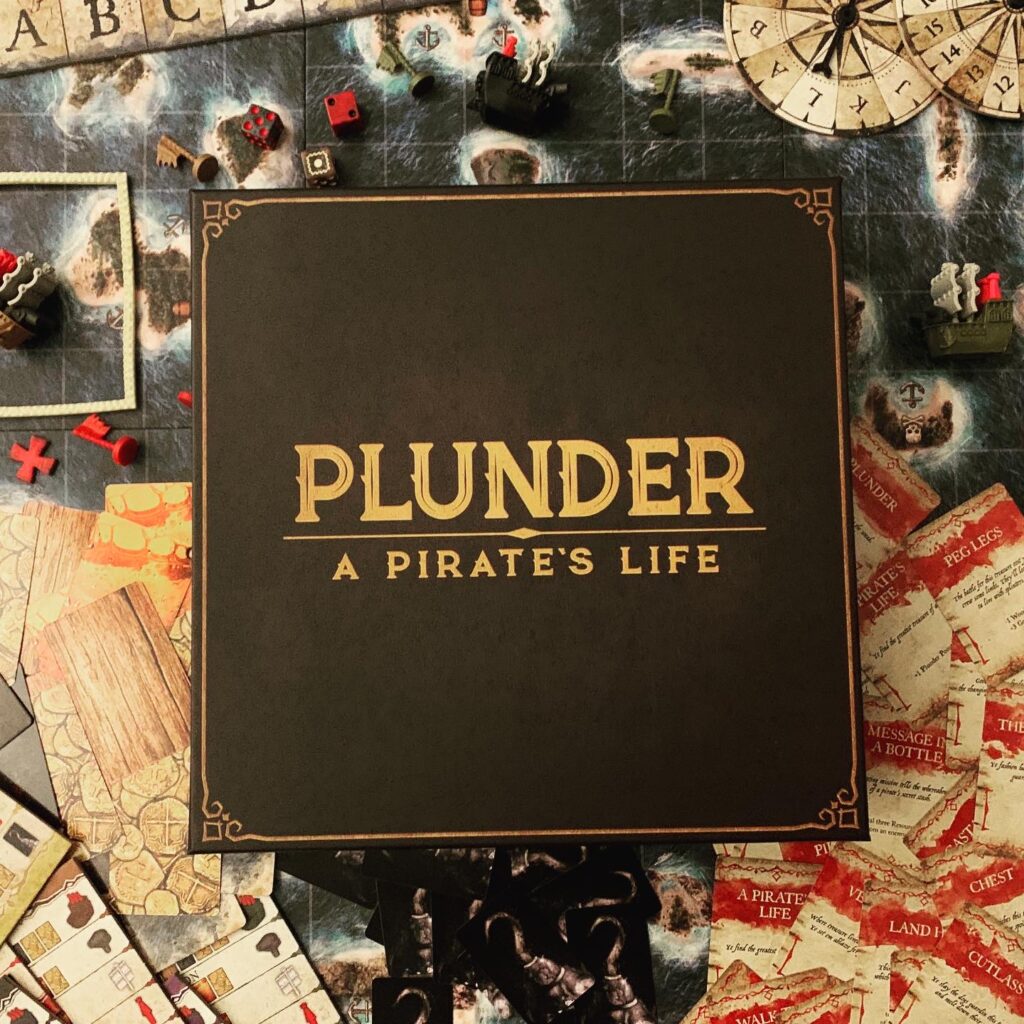 In Plunder nemen spelers de rol aan van hebberige piraten, naarstig op zoek naar fortuin en schatten. Iedere beurt ontvangt een speler grondstoffen voor zijn of haar eilanden. Ook rum mag niet ontbreken en daarom vloeit deze rijkelijk. Verworven grondstoffen kunnen spelers gebruiken om bijvoorbeeld hun schepen te verbeteren.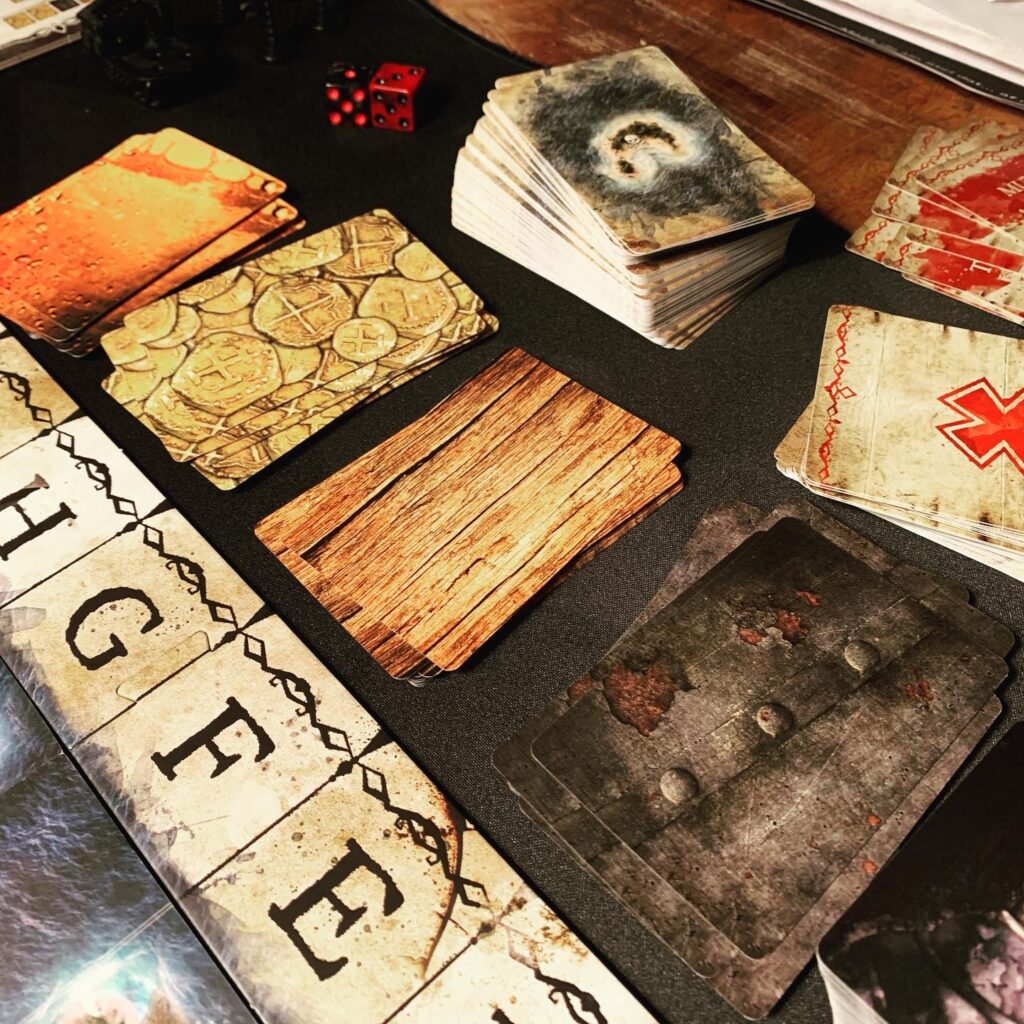 Tijdens een beurt rolt de speler een dobbelsteen om te kijken hoe ver de beschikbare schepen kunnen varen. Verover tijdens een beurt eilanden en zink de schepen van de tegenstanders met de worp van een dobbelsteen, maar vergeet niet het geluk ook anders te beproeven! "X marks the spot" van mogelijke schatten of duistere gevaren… De locatie van eventuele schatten wordt bepaald door een draai aan de twee kompassen. Vind je een schat dan mag je een schatkaart trekken. Stel je geluk niet teveel op de proef, want sommige schatten zijn vervloekt! Speel je het liever wat veiliger? Waan je dan de VOC en probeer te onderhandelen met je tegenstanders. Anders kun je ze altijd nog bedreigen of omkopen. "Parley! Parley!" Een zee van mogelijkheden! Welke landrot verzamelt aan tafel de meeste punten? Die wint!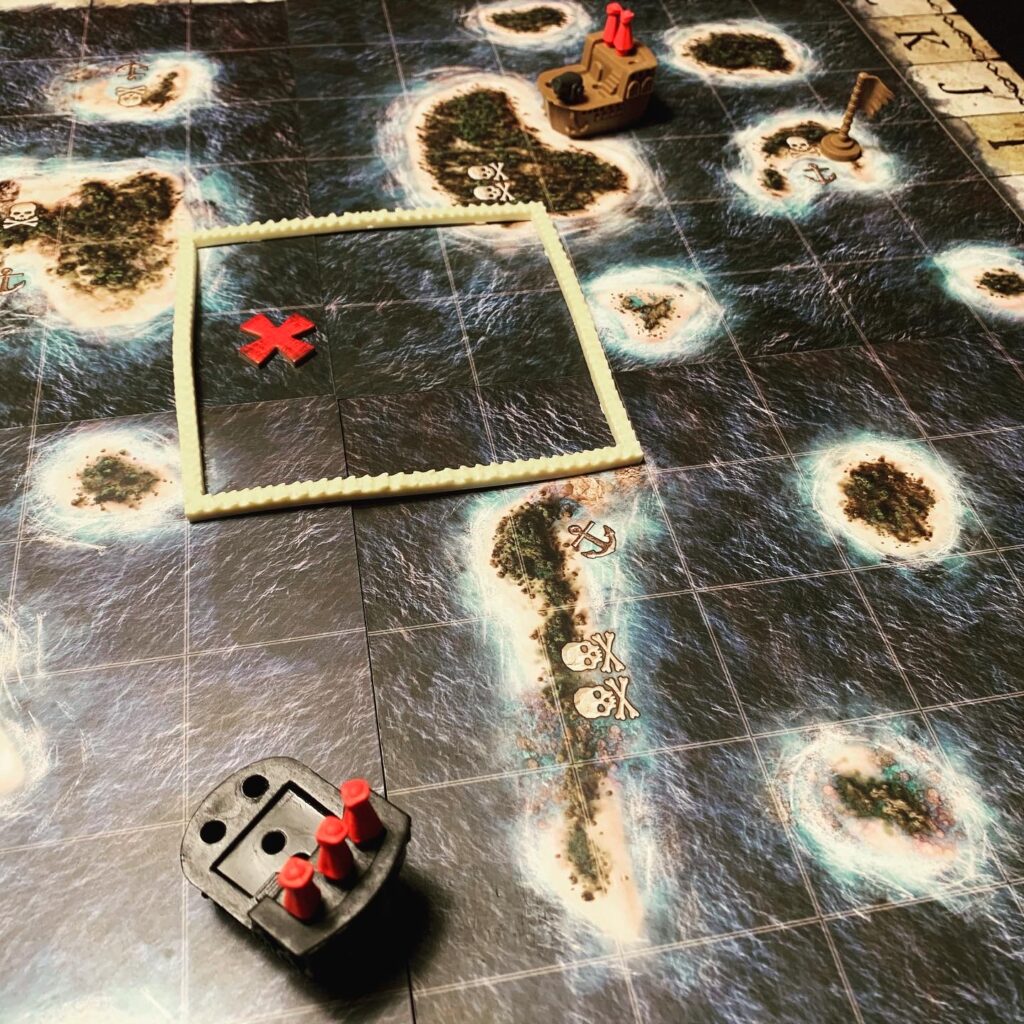 Plunder is een familiespel met een flinke dosis geluk en een enorm hoge productiewaarde. Een slechte dobbelworp laat je regelmatig "Arrrrr!" roepen, maar bij een goede worp is je "Yarrrr!" of "Ahoy!" net zo luid. Jouw geluk en het ongeluk van jouw tegenstanders zorgt juist voor een hoop lol aan tafel. Het spel doet mij hierdoor denken aan de spellen die ik in mijn jeugd speelde. Plunder is thematisch en nostalgisch. De spelonderdelen zijn prachtig gemaakt en vormgegeven en de insert van de spellendoos is een voorbeeld voor veel andere uitgevers. "Shiver me timbers!"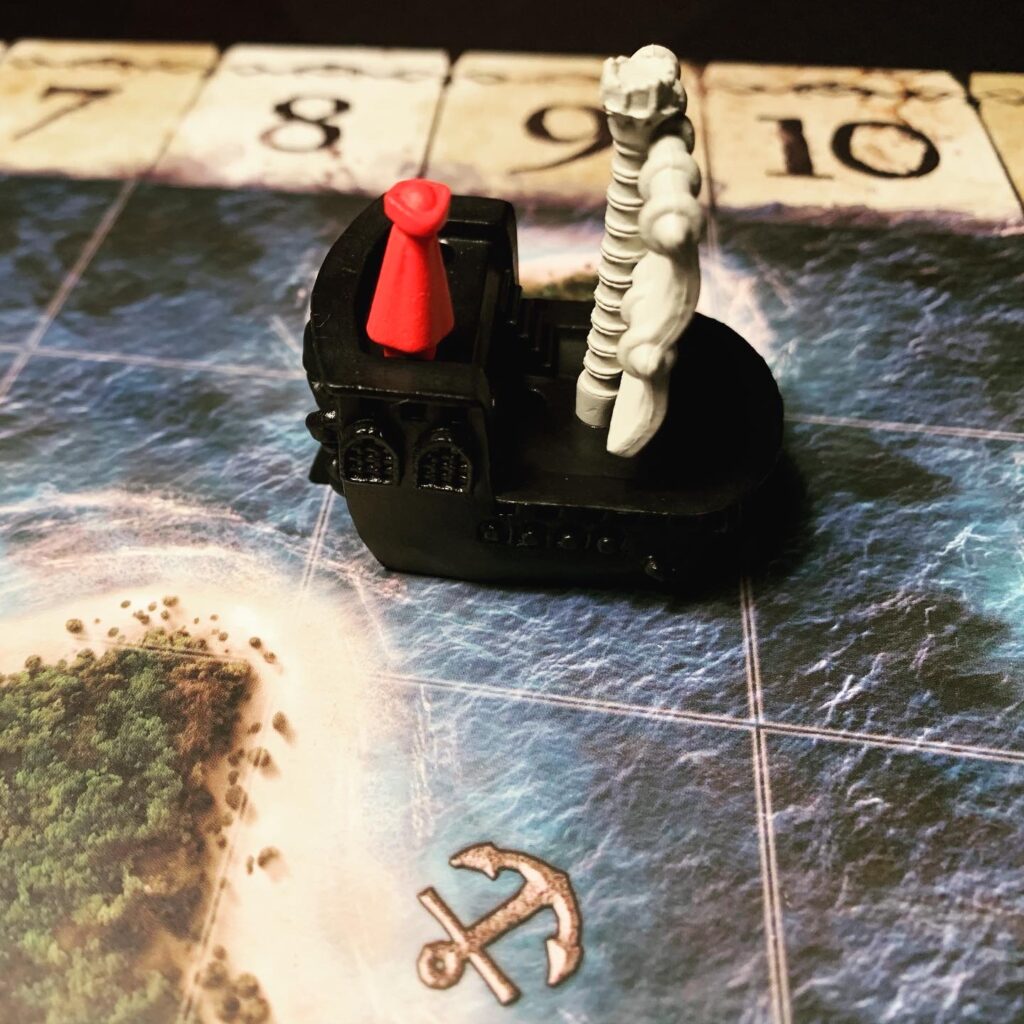 Vriendelijk ter beschikking gesteld door de uitgever.
ENGLISH
hoy maties! Weigh anchors, cast off and hoist the sails! Test your luck on the seven seas and plunder the most points in Plunder: A Pirate's Life by @lostboyentertain. Are you a notorious pirate like Anne Bonny or Blackbeard? Or are you a landlubber with scurvy and end up in Davey Jones' Locker?
In Plunder, players take on the role of greedy pirates in search of fortune and treasure. Each turn a player receives resources for his or her islands. Rum is also a must, and therefore it flows abundantly. Gained resources can be used by players to improve their ships amongst others.
During a turn the player rolls a die to see how far their ships may sail. During a turn you may conquer islands and sink opponents' ships with the roll of a die, but don't forget to try your luck in different way! "X marks the spot" of possible treasures or dark dangers… The location of possible treasures is determined by the spin of two compasses. If you find a treasure you may draw a treasure map. Do not push your luck too much because some treasures are cursed! Would you rather play it a little safer? Imagine yourself as a trading company and try to trade with your opponents. Otherwise you may always threaten or bribe them. "Parley! Parley!" A sea of possibilities! Which landlubber at sitting at the table collects the most points? That player wins!
Plunder is a family game with a lot of luck and a very high production value. A bad roll of the dice often leaves you with "Arrrrr! but with a good roll your "Yarrrr!" or "Ahoy!" is just as loud. Your luck and the misfortune of your opponents creates a lot of fun at the table. It reminds me of the games I used to play when I was young. Plunder is thematic and nostalgic. The game parts are beautifully made and designed and the insert of the game box is an example for many other publishers. "Shiver me timbers!"
Review copy kindly provided by the publisher.