The super fun game concept introduced in MicroMacro: Crime City, in which you have to solve riddles and mysteries with a huge illustration, is back already! Thank goodness, because I had no more mysteries to solve! Micro Macro Crime City: Full House, published by @whitegoblingames, takes you back to the crime-filled city worthy of its fitting name. Solve kid friendly and less safe for work crimes together with your friends. Solve murders, catch cheaters and find someone's sombrero… Are you a real Columbo, or rather a Clouseau?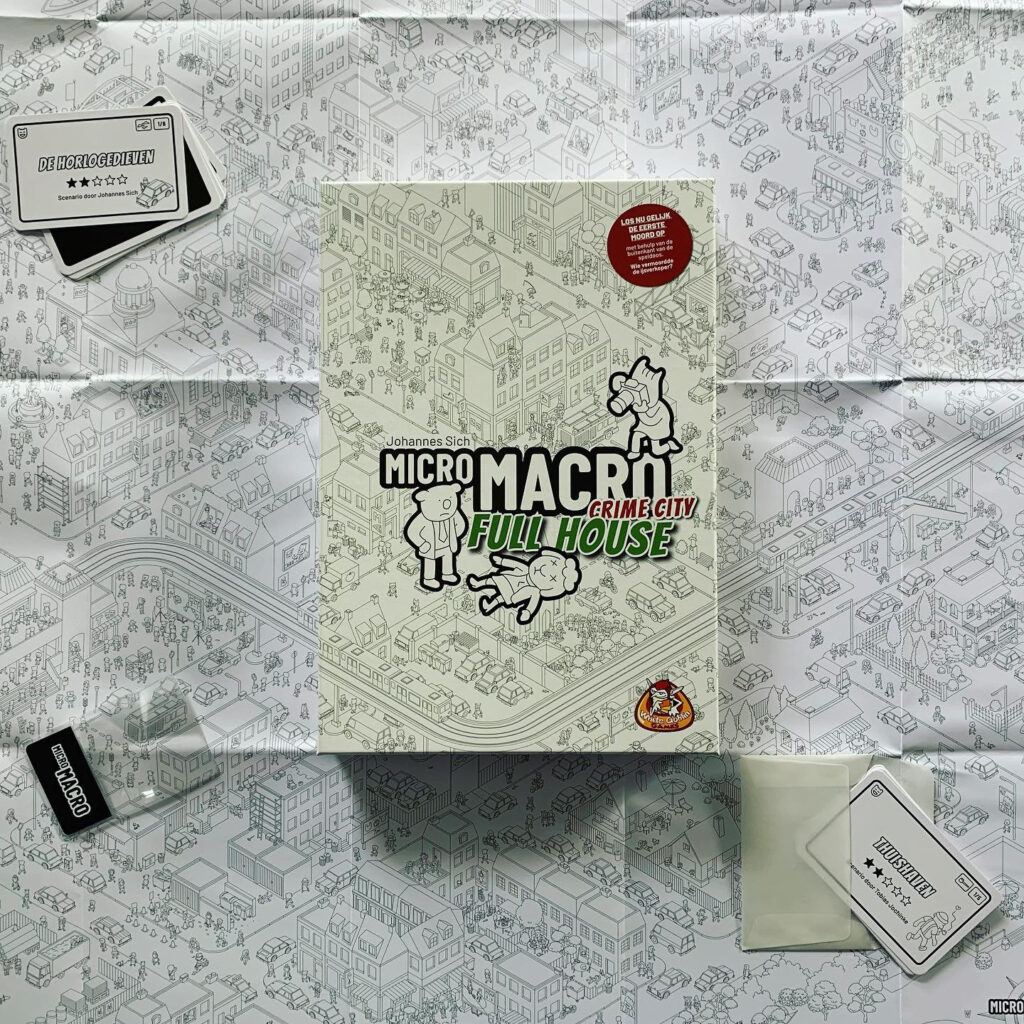 The box of Micro Macro 2 houses, just like part 1, an enormous paper tablecloth with an immense illustration full of little drawings, characters, details and crazy events. On this board, you and your friends will solve crimes and discover secrets. Part 2 also contains a stack of envelopes with the different cases you need to unravel. Get to the bottom of this!
Each envelope contains several cards focused on a single case/crime. The first card gives the players a summary, for example: the sombrero is missing! Players are then given assignments to complete. These assignments involve players searching for certain elements/scenes on the illustration. For example: Which means of transport did the perpetrator take? What was the offender's motive? The solution to each task is a specific location on the illustration. So you can't just make an estimated guess: deductive work is appreciated, but ice-cold hard facts are required! After you complete an assignment, you get a new assignment and hint to continue playing and solve the case like a real detective. Case closed!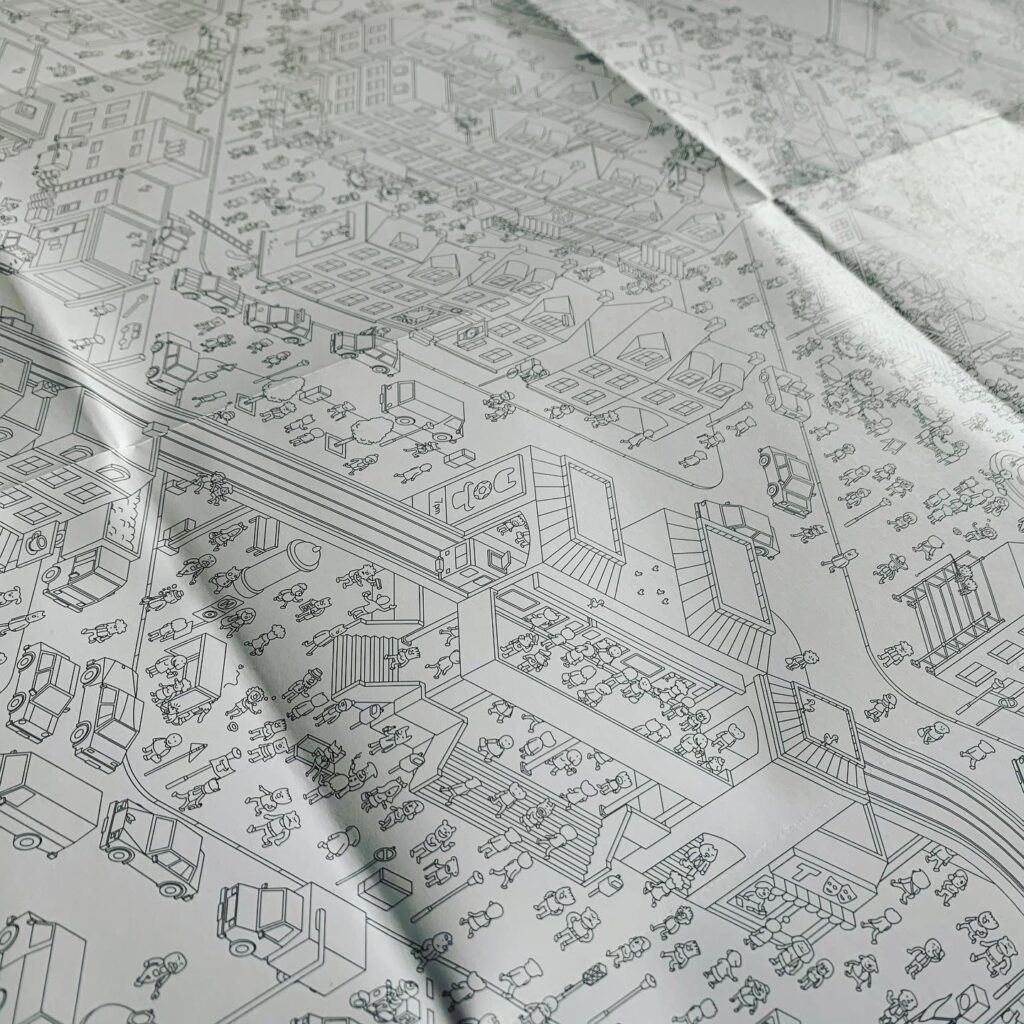 Just like with part 1, I once again have a lot of puzzling and searching fun with MicroMacro 2. I can actually repeat my praise from my review of the first part: "Connecting assignments to peering at the illustration ensures that players solve the murder / mystery / crime in a fun way and players quickly start speculating, especially with the more challenging mysteries. The drawings are characteristic and challenging due to the simple drawing style. We had to stop ourselves from solving all cases right away!"
Part 2 doesn't change a whole let in terms of gameplay, and it doesn't need to. I do appreciate that they indicate per case to what extent the case is suitable to play with children. Other than that, I'm more than happy that there are plenty of new cases and a new humongous illustration, I can spend a few hours staring at! Criminally good!