Het super leuke spelconcept uit MicroMacro: Crime City waarin je raadsels en mysteries moet oplossen met een enorme grote zoekplaat, is nu al weer terug! Gelukkig maar, want ik was al even uitgezocht! In Micro Macro Crime City: Full House, uitgegeven door @whitegoblingames, keren we terug naar de met misdaad gevulde stad met de toepasselijke naam. Los samen met je vrienden kindvriendelijke en minder kindvriendelijke misdrijven op. Los moorden op, betrap vreemdgangers en vind iemands sombrero terug… Ben jij een echte Columbo, of toch eerder een Clouseau?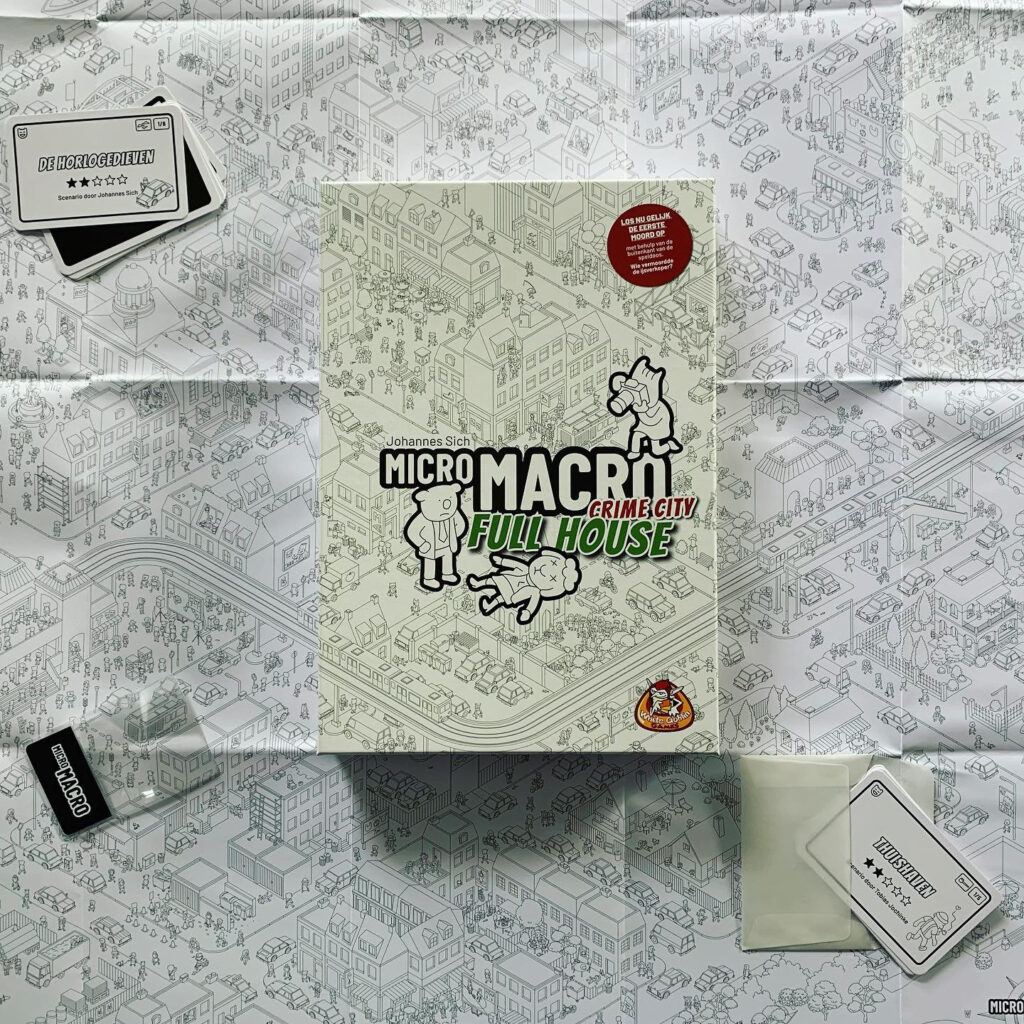 Micro Macro 2 bevat net als in deel 1 wederom een enorm papieren tafelkleed met een immense zoekplaat vol kleine tekeningetjes, karakters, details en gekke gebeurtenissen. Op deze zoekplaat gaan jij en je vrienden misdrijven oplossen en geheimen ontdekken. Ook deel 2 bevat een stapel met enveloppen met de verschillende zaken die jullie moeten ontrafelen. Get to the bottom of this!
In elk envelopje zitten verschillende kaartjes gericht op een enkele zaak/misdrijf. Het eerste kaartje geeft de spelers een samenvatting, bijvoorbeeld: de sombrero is zoek! Spelers krijgen vervolgens steeds opdrachten om te voltooien. Deze opdrachten houden in dat spelers bepaalde elementen/scènes op de zoekplaat moeten zoeken. Bijvoorbeeld: Welk vervoersmiddel nam de dader? Welk motief had de dader? De oplossing van een iedere opdracht is een specifieke locatie op de zoekplaat. Je kan dus niet gissen: deductief werk wordt gewaardeerd, maar het gaat hier om ijs-kou-de harde feiten! Nadat je een opdracht hebt voltooid, krijg je een nieuwe opdracht en hint om verder te spelen en zo als een echte detective de zaak op te lossen. Case closed!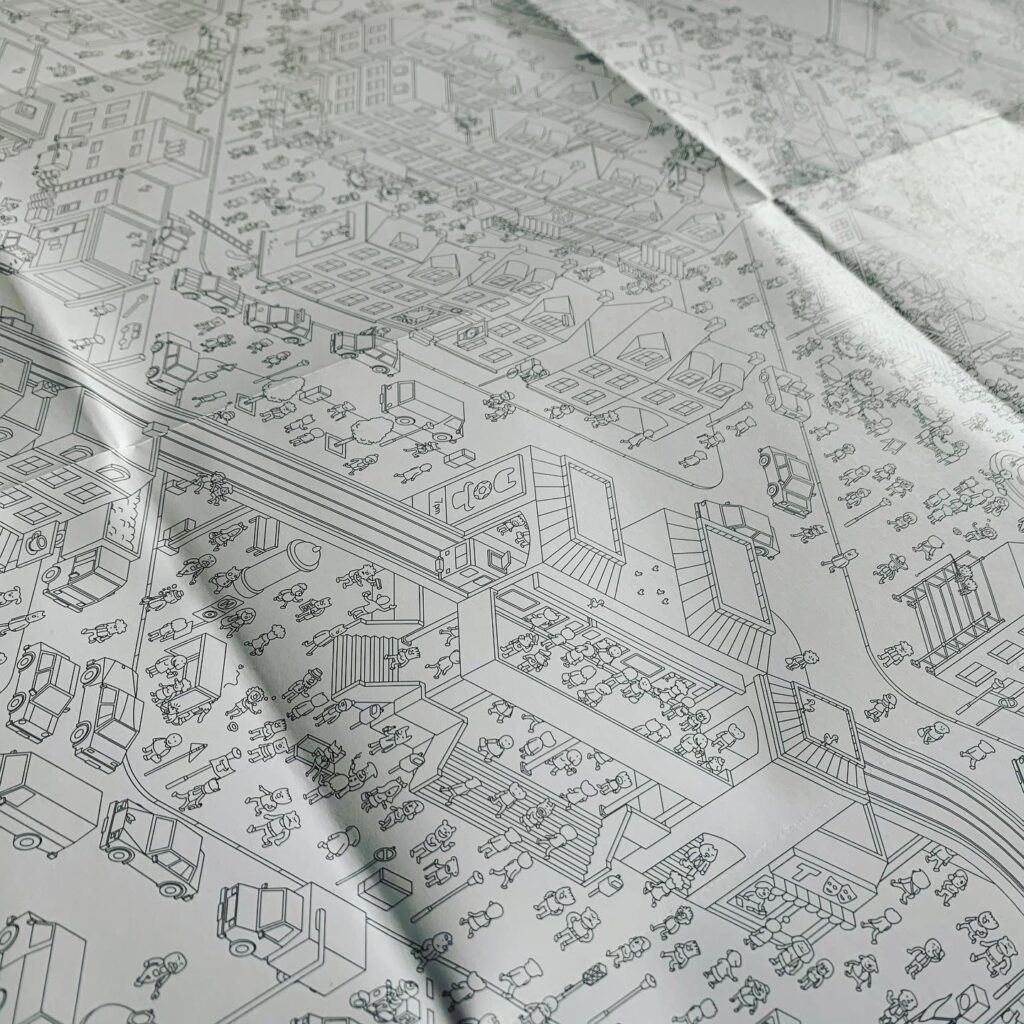 Net als bij deel 1 heb ik wederom weer enorm veel puzzelpret en -plezier met MicroMacro 2. Ik kan eigenlijk mijn lof uit mijn recensie van het eerste deel herhalen: "Het verbinden van opdrachten aan het turen op de zoekplaat zorgt ervoor dat spelers op een leuke manier de moord/mysterie/misdaad oplossen en spelers al snel gaan speculeren, zeker bij de uitdagendere mysteries. De tekeningen zijn er karakteristiek en door de simpele tekenstijl uitdagend. Wij moesten onszelf tegenhouden om niet gelijk alle zaken op te gaan lossen!"
Deel 2 zorgt qua gameplay niet voor veel veranderingen en dat hoeft ook niet. Ik waardeer wel dat ze per zaak aangeven in welke mate de zaak geschikt is om met kinderen te spelen. Verder ben ik gewoon meer dan blij ik dat er genoeg nieuwe zaken en een nieuwe zoekplaat aanwezig zijn en ik weer lekker een paar uur naar deze plaat kan turen! Misdadig goed!