Do you dream of traveling among the stars? Do you love music from the '80s? Always wanted to be friends with a genetically engineered raccoon and a walking branch? Then the action-adventure game of Guardians of the Galaxy from Eidos-Montréal and published by Square Enix is just the thing for you!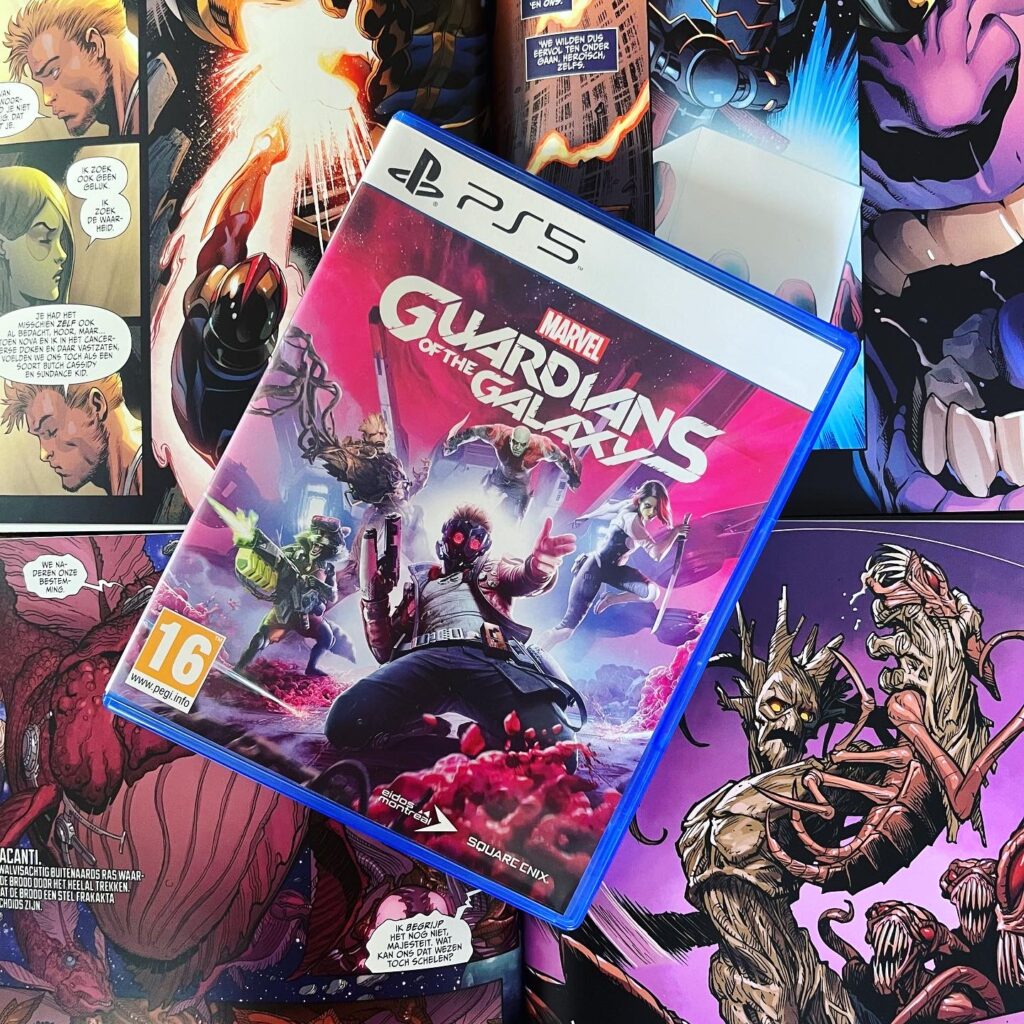 Inspired by the Marvel comics about the Guardians of the Galaxy from the past fifteen years and the recent two Marvel movies, you play as Peter Quill (aka Star-Lord). Flung into space as a kid, he leads the young team consisting of assassin Gamora, fighting machine Drax, tech raccoon Rocket and living tree Groot. Looking for a way to become famous and earn vast amounts of credits, you visit an abandoned war-torn area in space. But nothing is what it seems – and before you know it you find something that not only turns deer universe upside down, but also the dynamics in the team!
'GotG' plays like a third-person shooter where each team member has their own specialties. Not only do you control Star-Lord and his special moves, but you can also give commands to your teammates during and outside of battles. In addition, you can also give pep talks during battles, which lead to bonuses. Depending on your choices, your team members react well, disapprovingly or sarcastically. The gameplay fits with the idea of what the Guardians are, but the gameplay itself is not groundbreaking. Besides the standard shooter gameplay, there are fragments where you have to solve puzzles or fly and shoot with a spaceship. A welcome variety!
Fortunately, the fairly linear gameplay (which is 'sufficient') is more than compensated with great atmosphere, love for the comics and movies about the Guardians of the Galaxy, excellent music (they even recorded a rock album!) and hilarious bickering between all team members. The atmosphere is excellent! In addition, the game is packed with references to the comics and other Marvel superheroes. Who knows, you might even run into a few of them? And if you don't recognize them from the comics, you'll recognize characters and locations from the movie. The story is personal, touching, hilarious and leads to a wonderful ending.
The atmosphere and the good story on top of the gameplay make Guardians of the Galaxy an enjoyable game that you can finish in 15-20 hours but tastes like more! It's like being in the middle of a movie, within which you have plenty of freedom to explore corridors for hidden treasures. I am Groot!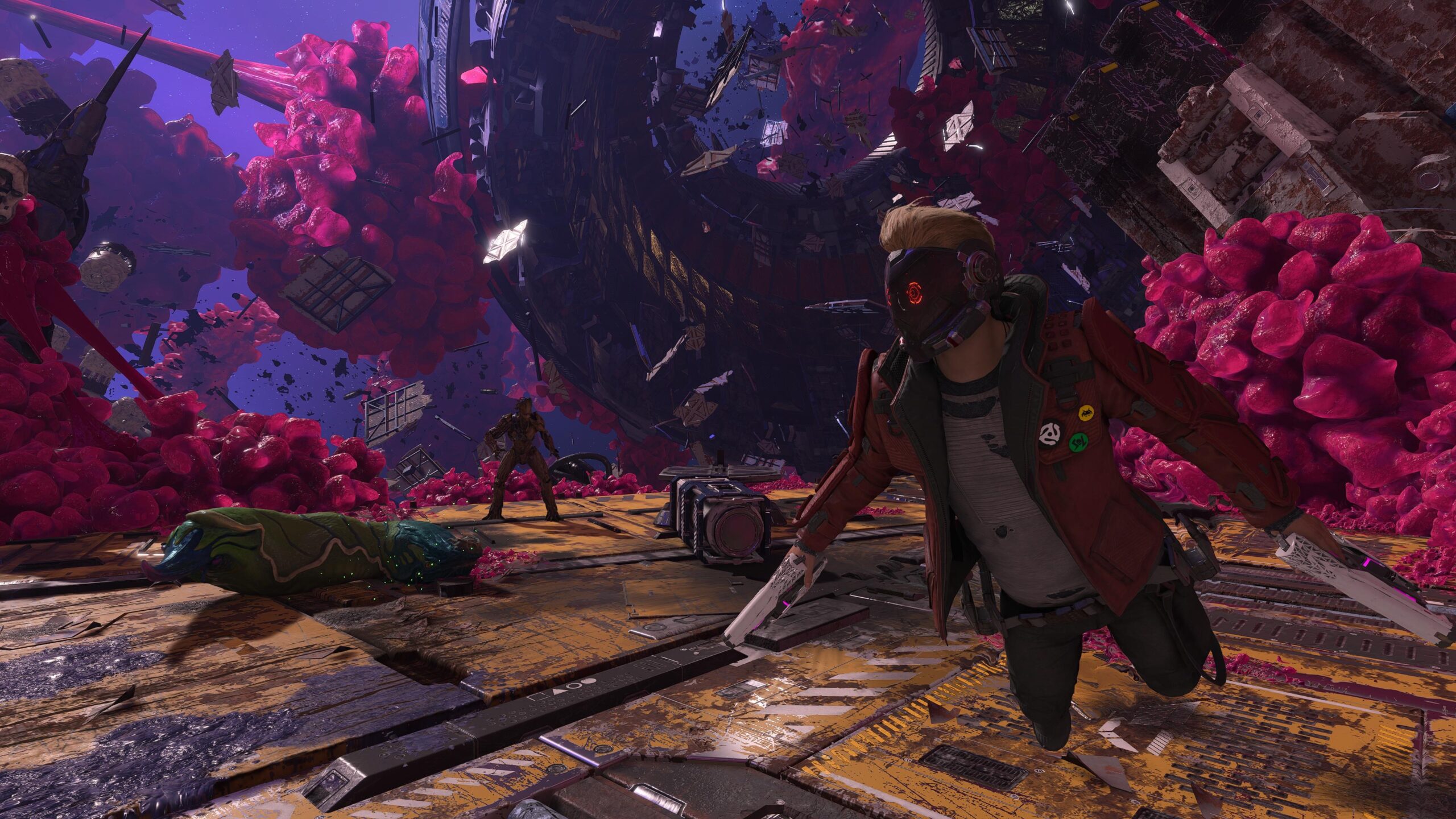 Guardians of the Galaxy is available on PC, Xbox, PlayStation and Nintendo Switch (as a cloud version).