Wat zou jij doen als je een tovenaar met oneindig veel geld en teveel tijd was? Bieden op magische wezens natuurlijk! Geld speelt geen rol, tenzij je het meest hebberig bent, want zoals bekend dichter en sociaal filosoof The Notorious B.I.G. ooit zei: Mo' Money, Mo' Problems! In Magic Money, een veilingspel van Indie Boards & Cards, groeit het geld letterlijk aan bomen en zijn de biedingen uit de lucht gegrepen, want jullie mogen net zo hoog bieden als je maar kunt verzinnen. Win jij de meeste wezens of verdwijnsel jij je boekhouding?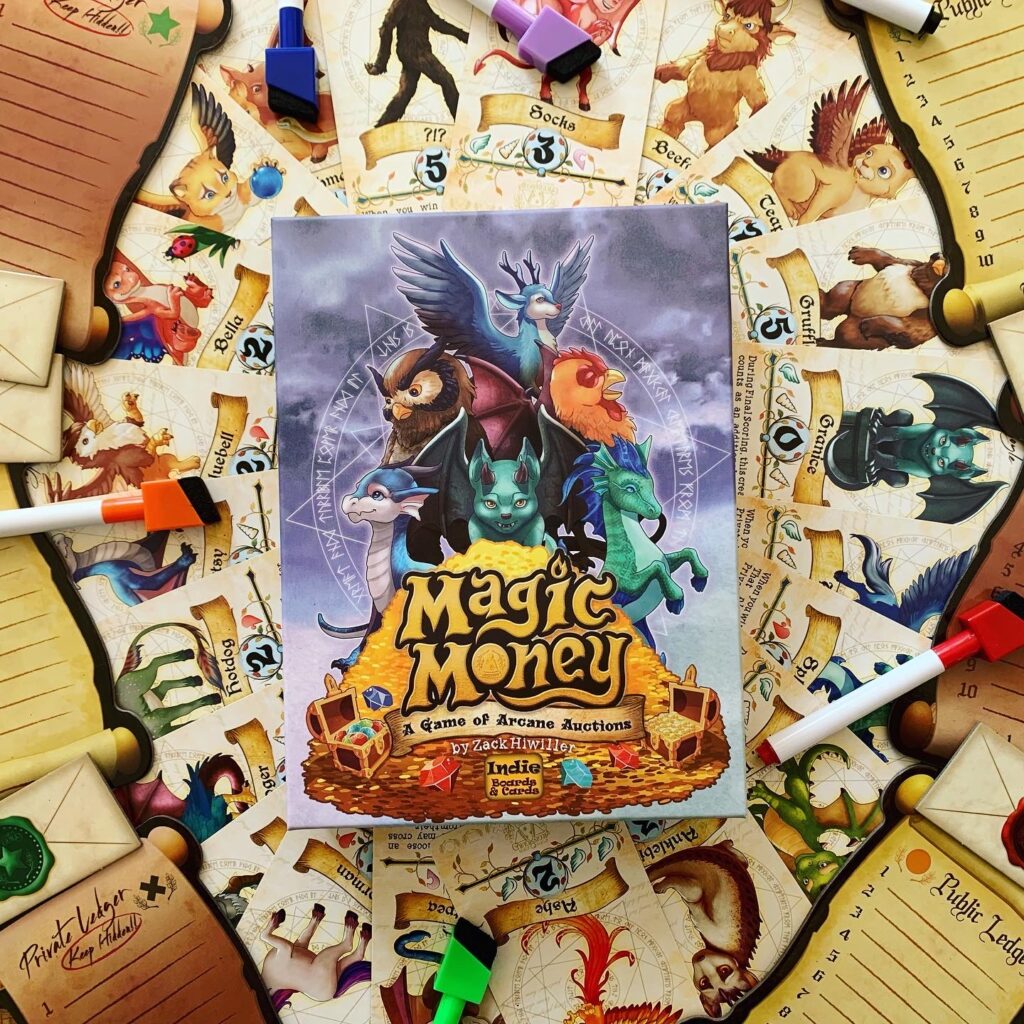 In Magic Money krijgt elke speler een boekhouding met een openbare en geheime zijde. Hierop gaan spelers bijhouden wat ze tijdens de veiling op de magische wezens boden. Na een openbaar startbod (uitgebracht door de startspeler/actieve speler) mogen de andere spelers in het geheim bieden. Spelers mogen zoveel of zo weinig bieden als ze maar willen. De speler met het hoogste bod wint het geveilde magische wezen en schrijft het winnende bod op de openbare zijde van zijn of haar boekhouding. De overige biedende spelers schrijven hun bod op de geheime zijde. De winnende speler neemt het magische wezen voor zich of haar en brengt vervolgens het startbod (een tiende minder dan het winnende bod van de vorige ronde) voor de volgende ronde uit. Zo gaat het spel door tot alle wezens geveild zijn.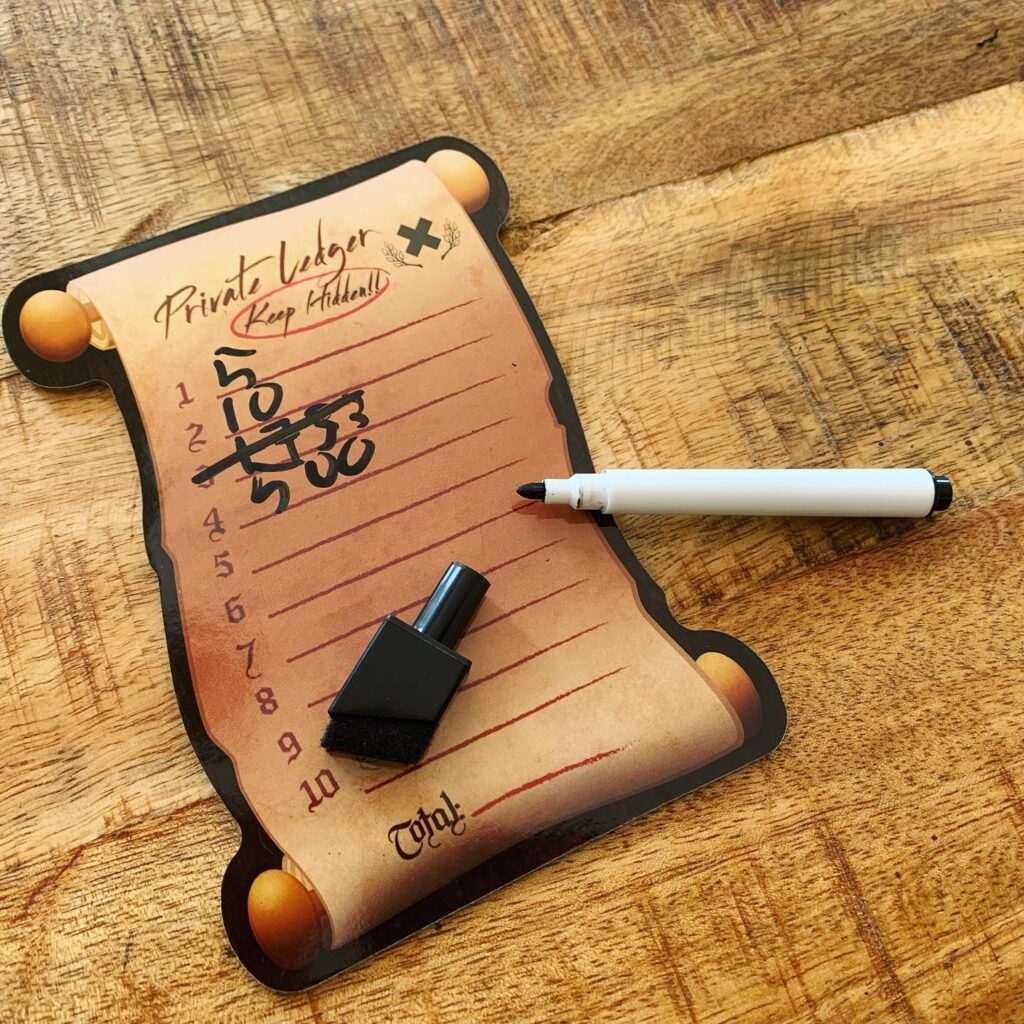 Wezens leveren punten op aan het einde van het spel en geven mogelijk ook speciale eigenschappen waarmee jij jouw boekhouding of die van een ander mogelijk wat kunt vervalsen. De speler met de meeste punten wint, maar de speler die tijdens het spel het meeste fictieve geld heeft geboden, wordt uitgeschakeld en kan de overwinning op zijn of haar buik schrijven!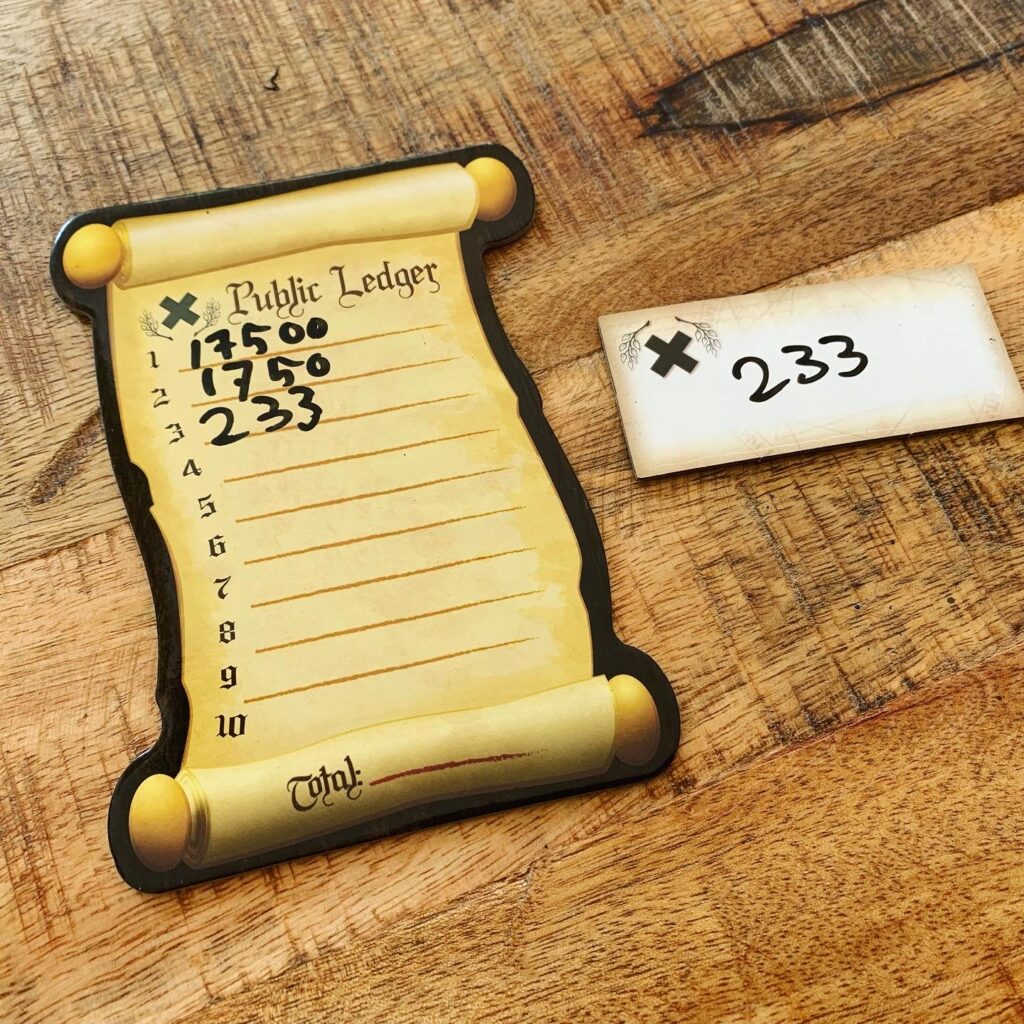 Magic Money is een grappig party- en veilingspel met een verrassende twist. Aangezien spelers zo hoog of zo laag kunnen bieden als ze maar willen, kan het spel alle kanten uit. Je kan elkaar lekker ophitsen door een zeer hoog of zeer laag bod uit te brengen. Soms voelt de invloed die je hebt op het hele proces wat beperkt, maar door de korte speelduur, mag dat de pret niet drukken.