Terwijl ik dit schrijf, breekt in Nederland de herfst aan, maar in Kodama Forest is het bijna lente. Het is tijd voor de goedaardige geesten om geleidelijk naar het bos terug te keren. Probeer het bos zo aantrekkelijk mogelijk te maken door bamboe te planten, de mooiste bloemen te zaaien en vijvertjes aan te leggen. Je staat er gelukkig niet alleen voor: je werkt namelijk samen met je buren aan een tweetal bossen, maar er kan maar één speler de beste zijn!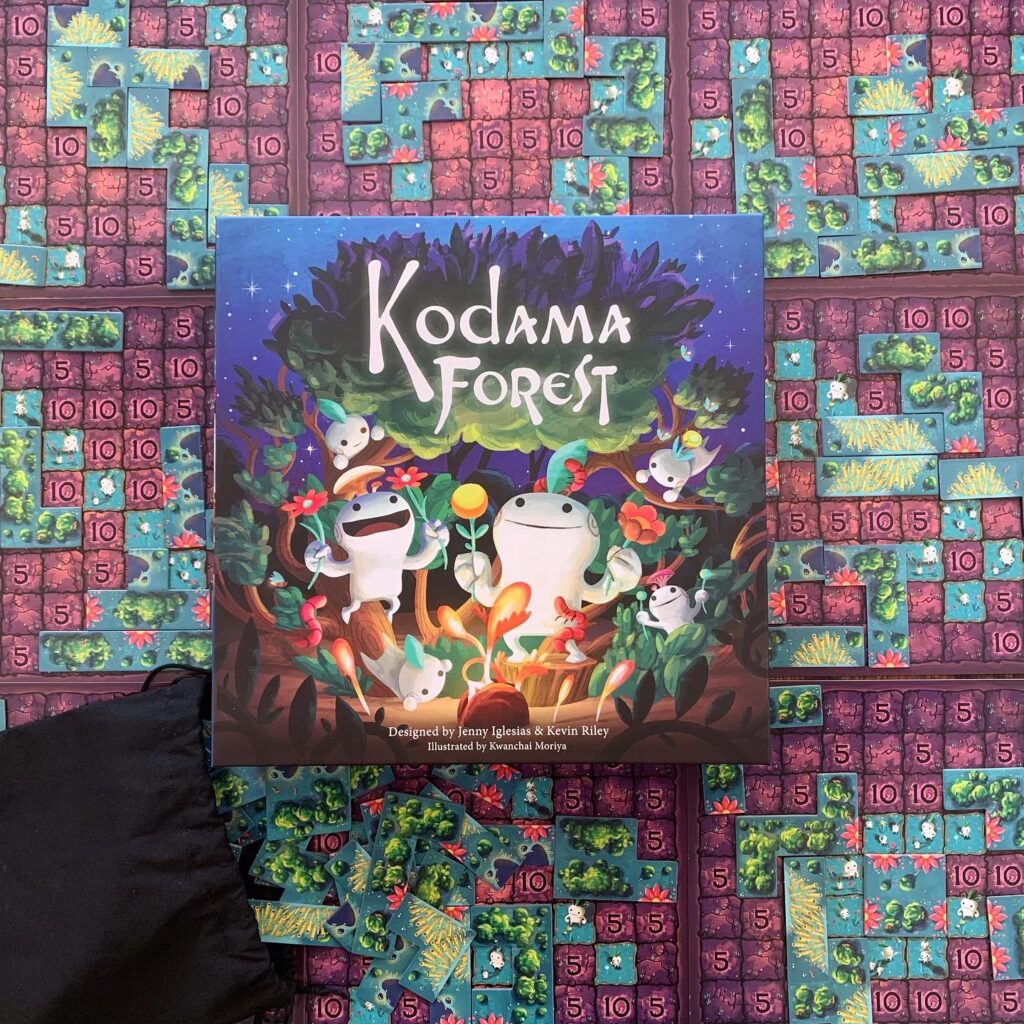 Kodama Forest (van Indie Boards & Cards) is een coöperatief en tegelijk competitief tegellegspel voor 3 tot en met 6 spelers (er is ook een solo modus en modus voor 2 spelers aanwezig). Het spel doet mij een beetje denken aan Between Two Cities of Between Two Castles. Samen met je buren deel je jouw velden om aan je bossen te werken.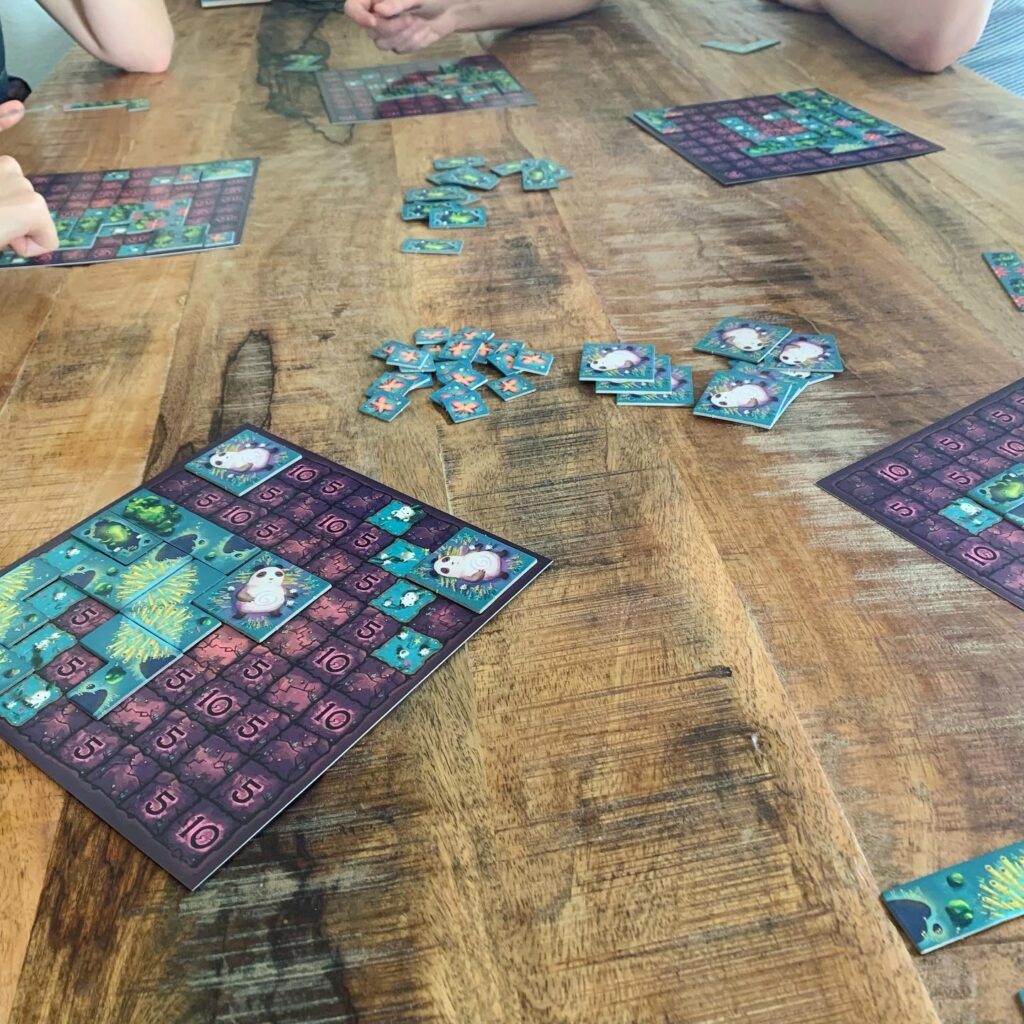 Elke beurt kiest elke speler een tegel die zij in hun linkerbos willen plaatsen en een tegel die zij in hun rechterbos willen plaatsen. Samen met hun buur bepalen zij waar de regels op het speelbord komen te liggen. Elk bord bevat vakjes die je niet mag bedekken met tegels. Voor de overige vakken krijg je punten aan het einde van het spel. Er zijn ook tegels met de helft van een bamboeveld, bloem of vijver. Door deze tegels te "voltooien", mag je extra tegels plaatsen. De speler die in totaal de minste punten haalt, wint het spel.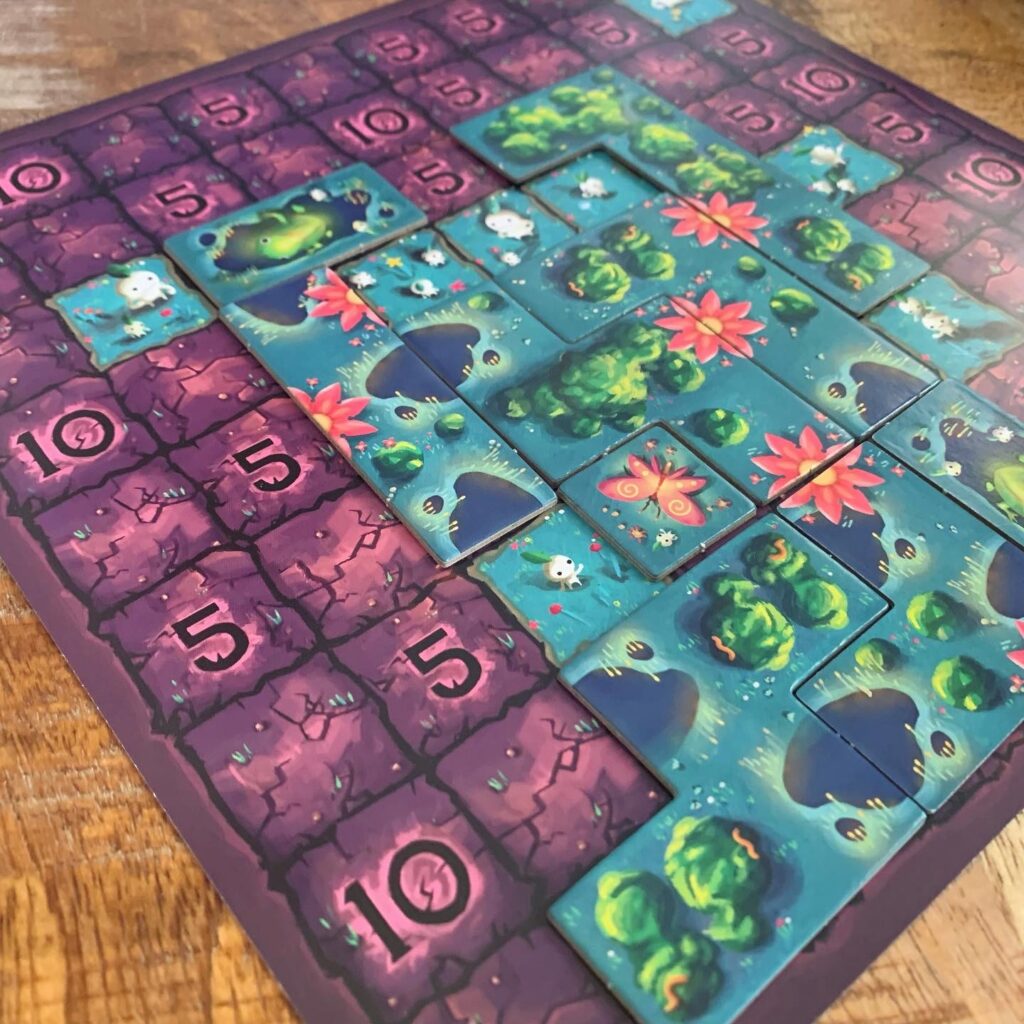 Kodama is een leuk en luchtig tegellegspel dat vooral voor de beginnende bordspeler veel nieuws te bieden heeft. De veelspeler haalt waarschijnlijk meer speelplezier uit Between Two Castles of zwaardere tegellegspellen zoals Isle of Cats. Verder is het spel schattig vormgegeven en bevat veel verschillende tegels en spelersbordjes voor voldoende variaties.