As I write this, autumn is approaching in the Netherlands, but in Kodama Forest it is almost spring. It is time for the good spirits to gradually return to the forest. Try to make the forest as attractive as possible by planting bamboo, sowing the most beautiful flowers and creating ponds. Luckily, you're not alone: you work together with your neighbours on two forests, but only one player can be the best!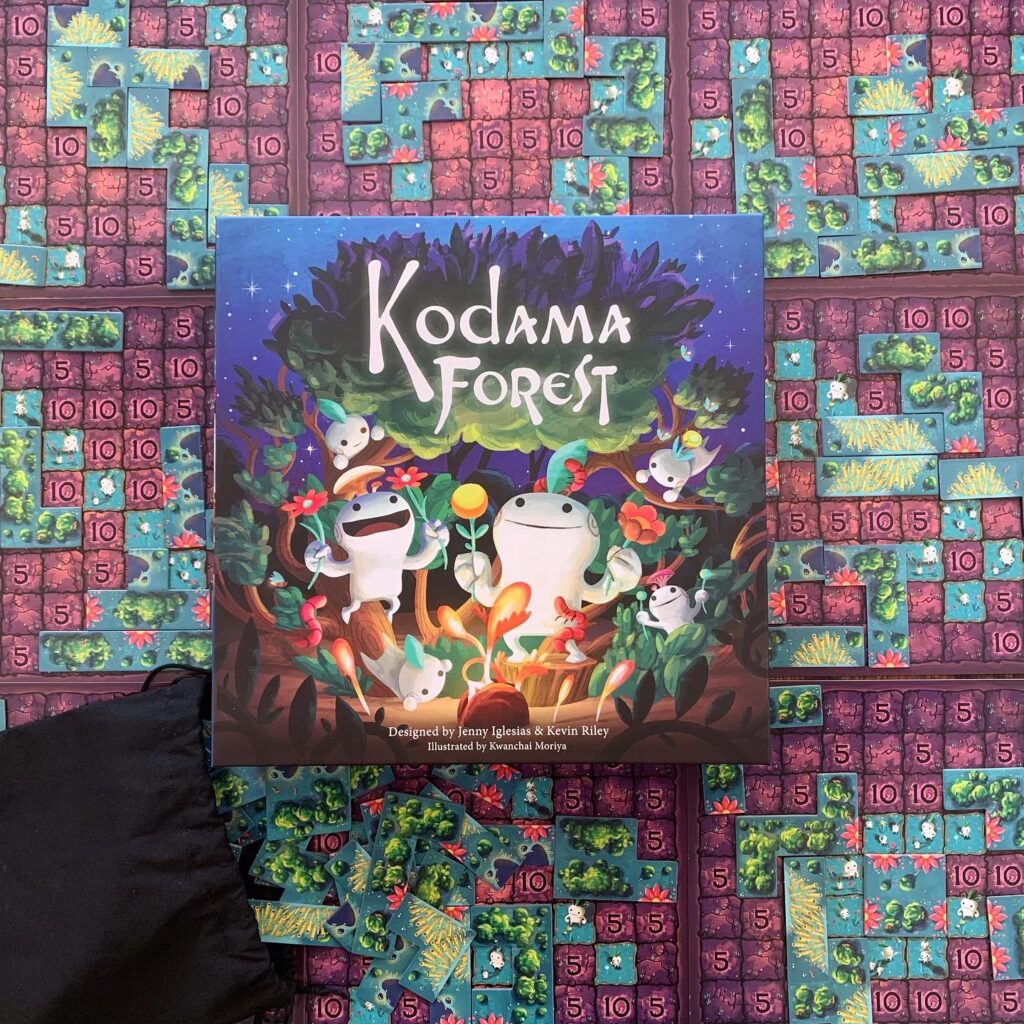 Kodama Forest (from Indie Boards & Cards) is a cooperative and at the same time competitive tile laying game for 3 to 6 players (there is also a solo mode and a mode for 2 players). The game reminds me a bit of Between Two Cities or Between Two Castles. Together with your neighbours, you share your fields to work on your forests.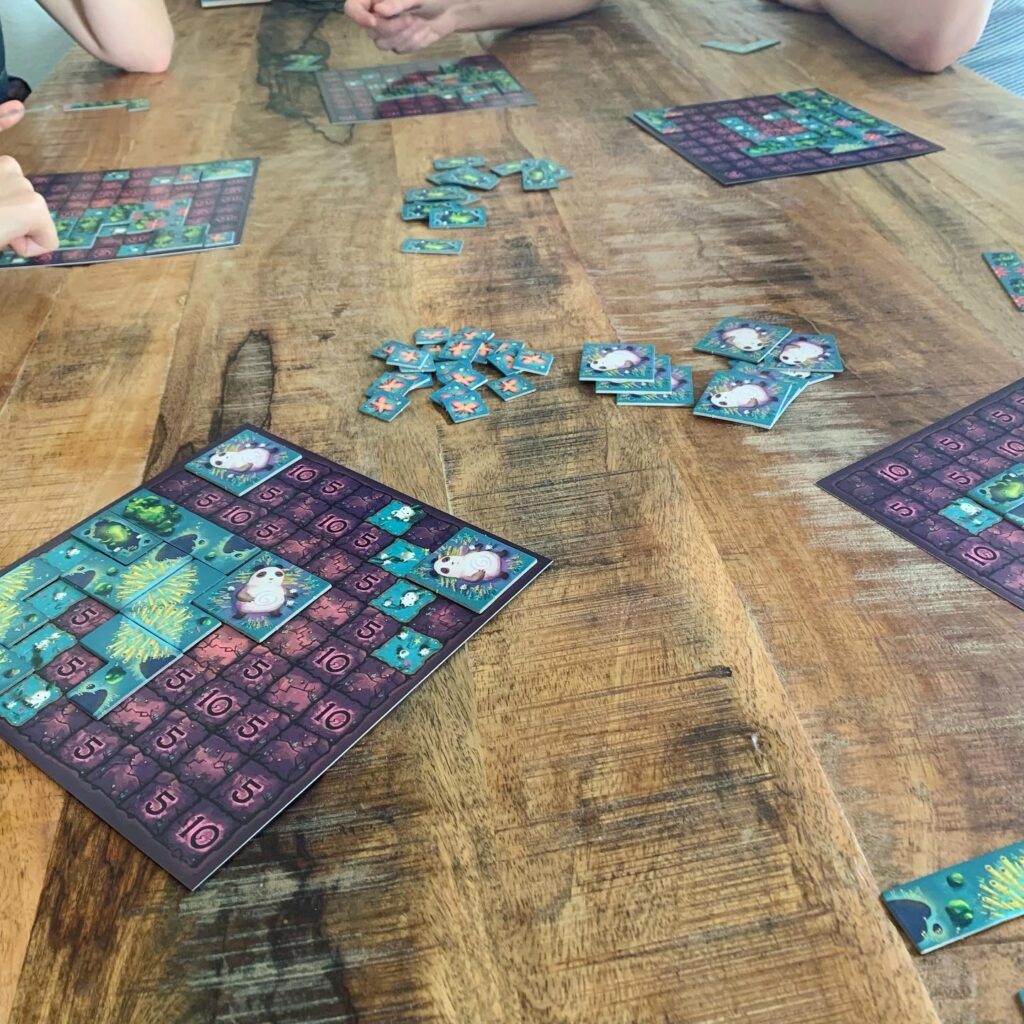 Each turn, each player chooses a tile to place in their left forest and a tile to place in their right forest. Together with their neighbour, they decide where the tiles will be placed on the game board. Each board contains spaces which you are not allowed to cover with tiles. You receive points for the remaining squares at the end of the game. There are also tiles with half of a bamboo field, flower or pond. By "completing" these tiles, you may place additional tiles. The player who scores the fewest points in total wins the game.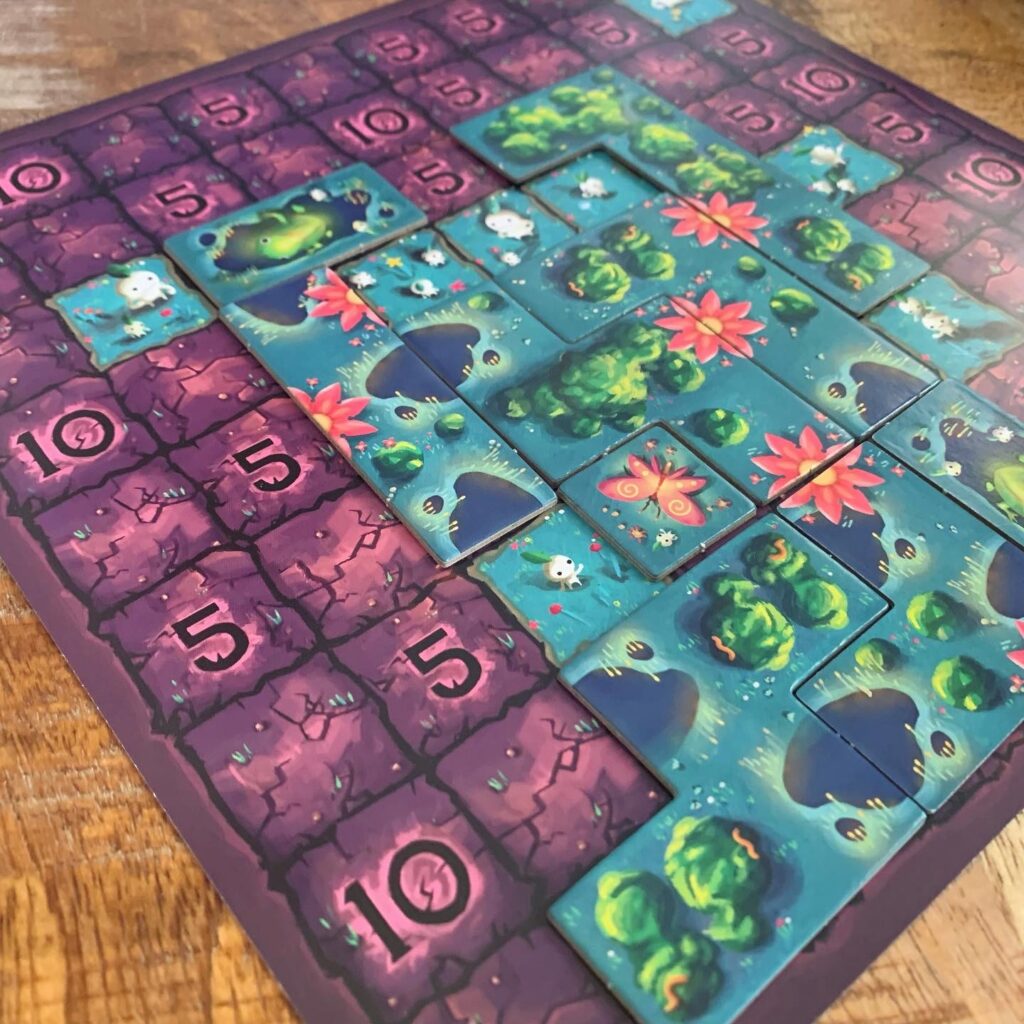 Kodama is a fun and light-hearted tile game that has a lot to offer, especially for the beginning board player. The more experienced player will probably have more fun playing Between Two Castles or more difficult tile games such as Isle of Cats. Furthermore, the game has a cute design and contains many different tiles and player boards for sufficient variations.