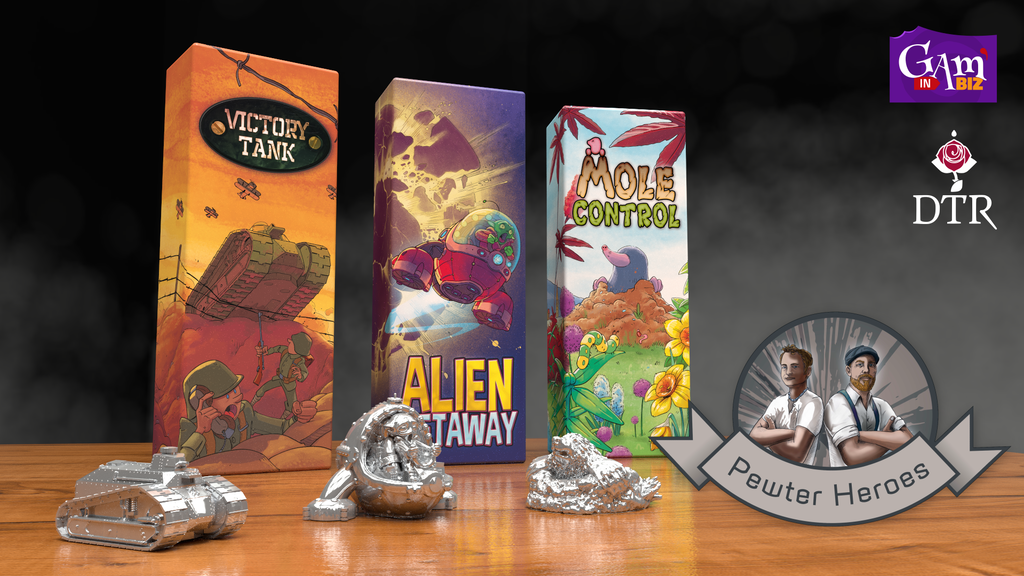 A trilogy of three new card games starring a pewter miniature hero.
Working with 3 game designers, 2 renowned board game artists and a master metal caster, we'll be launching a board game trilogy: Pewter Heroes. Each of these three games contains a handcrafted, high detail pewter miniature of the highest quality.
There's Alien Getaway, a quick push your luck set collection game set in outer space. Victory Tank is set in World War 1 and is a clever tactical challenge for two players. Mole Control is a fun and quick card game for the entire family. Choose to get a single game only, or go for the full trilogy. The Pewter Heroes Trilogy is made in Holland by skilled artisans. This is a limited edition and there will be no reprint. Back now and your copy will be ready to pickup at SPIEL!
Check out www.pewterheroes.nl