NL: Jouw utopie blijkt toch een dystopie! Die rare SBS-serie is er niks bij! Houd jij je volk lekker dom en onder de duim in Euphoria, van Stonemaier Games?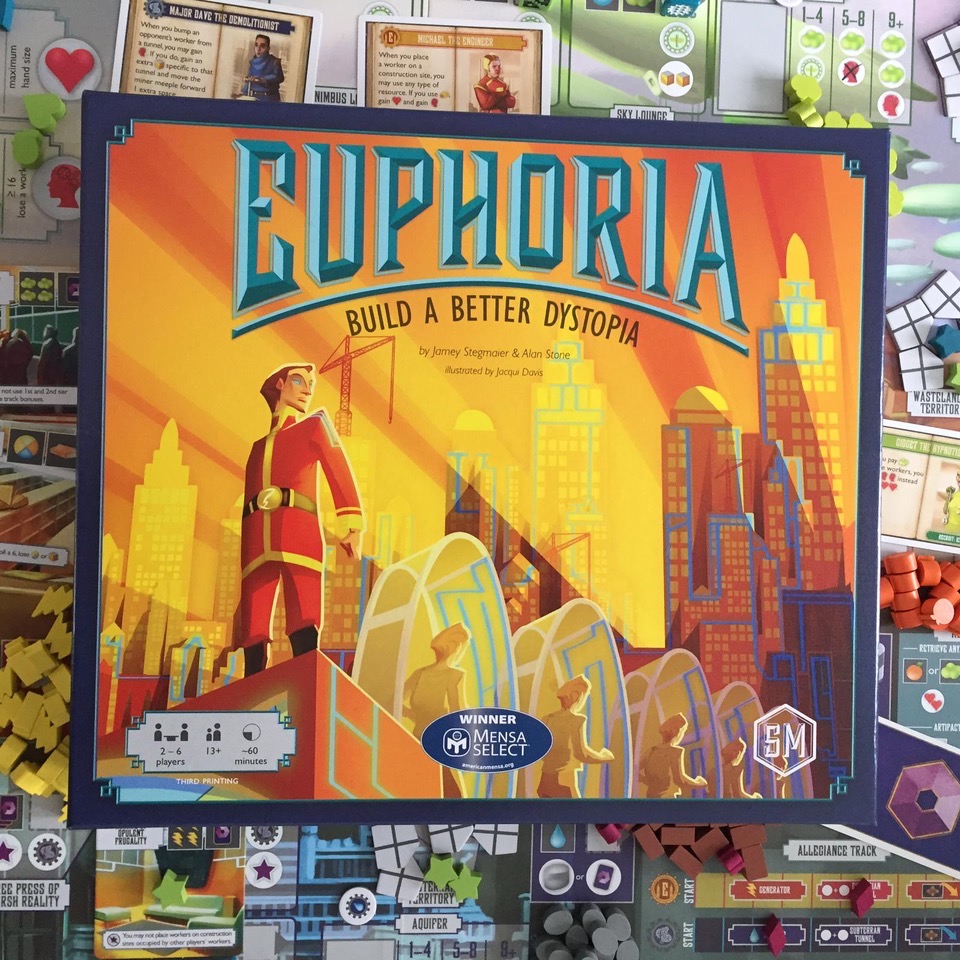 In dit toffe art-deco worker placement spel druk jij een stempel op de vier dystopische volkeren op verschillende manieren. Bouw machtige gebouwen, 'activeer' je arbeiders met stroom of koud water, graag tunnels om gebruik te maken van grondstoffen van rivaliserende volkeren en meer! Alles in het gelikte thema van dystopische steden.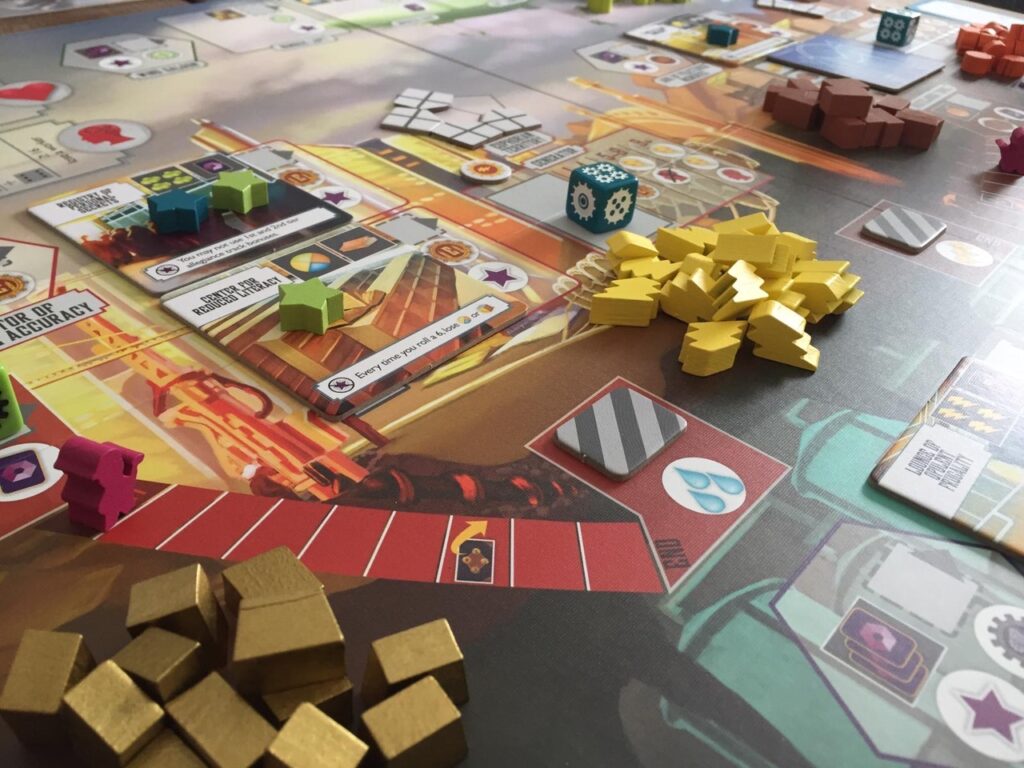 Euphoria is een ijzersterk worker placement spel waarbij je vier soorten grondstoffen (bliss, stroom, water en voedsel) omzet in drie soorten materialen (steen, goud en klei). Die gebruik je vervolgens om gebouwen te bouwen, artefacten te verzamelen (en uit te geven) en om je groep bondgenoten uit te breiden. Vergeet je je persoonlijke dilemma niet?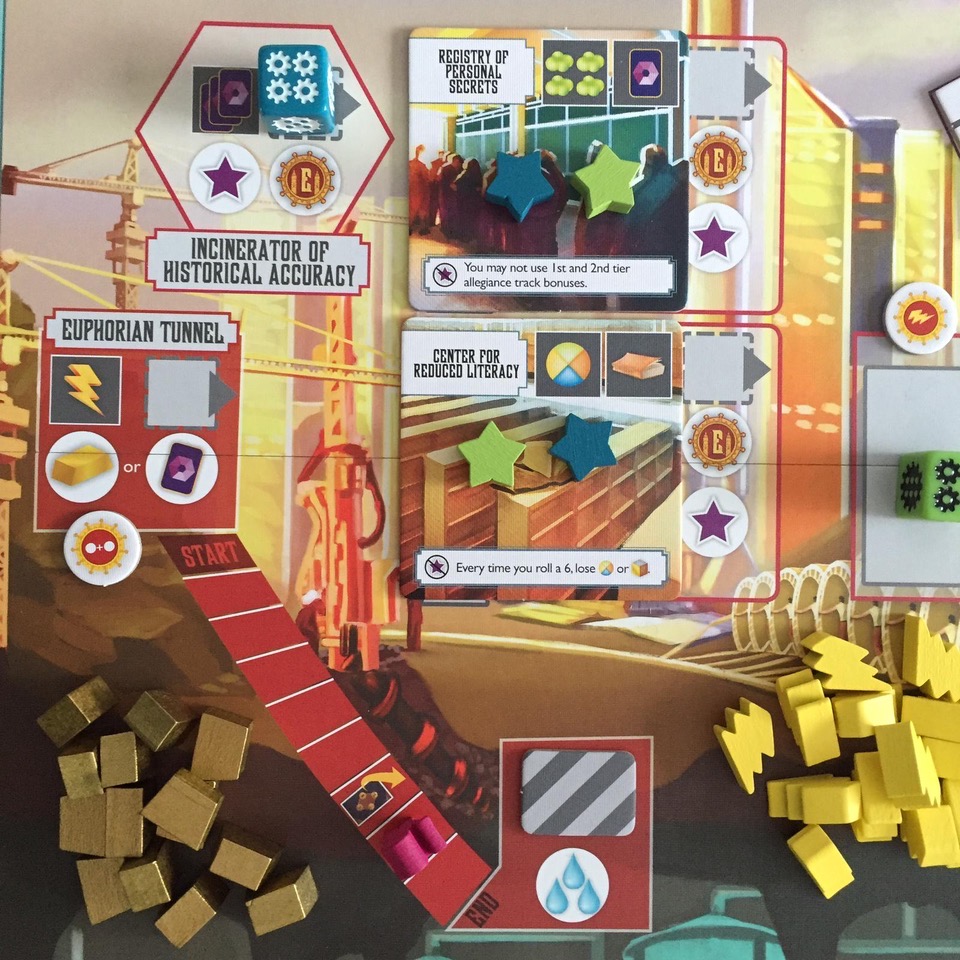 Bouw jij de betere dystopie? Laat het zien in Euphoria! De euforie van de overwinning zal je goed doen.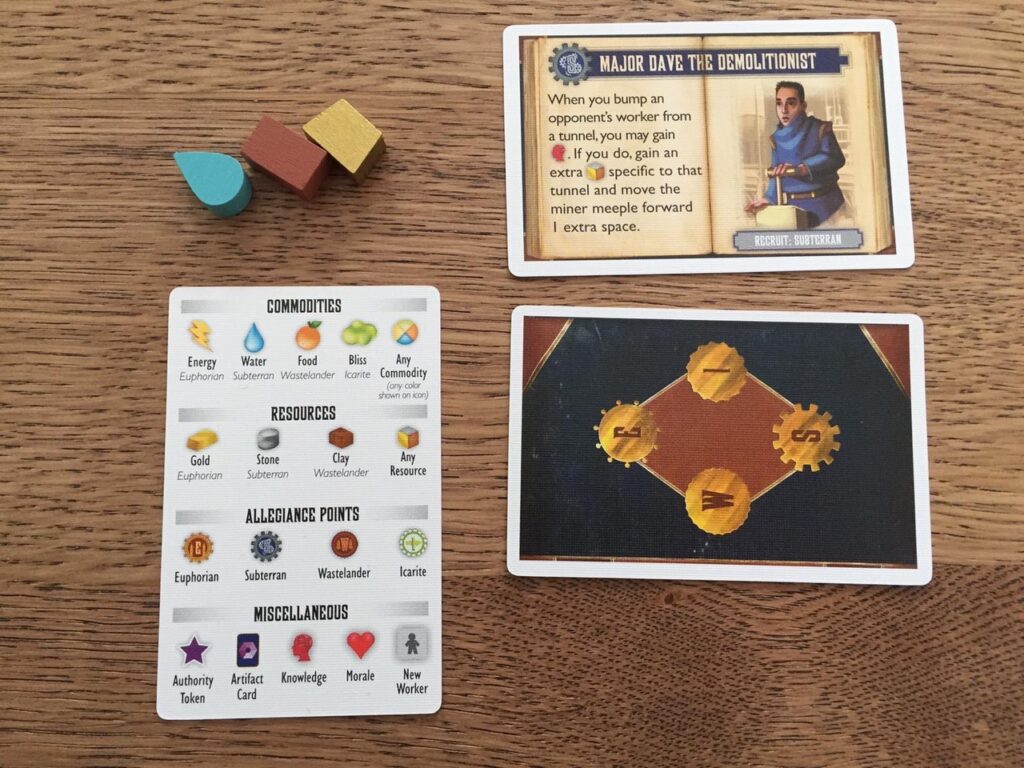 EN: Your utopia turns out to be a dystopia after all! That weird television series is nothing! Will you keep your people dumb and squashed under your rule (of thumb) in Euphoria, designed and published by Stonemaier Games?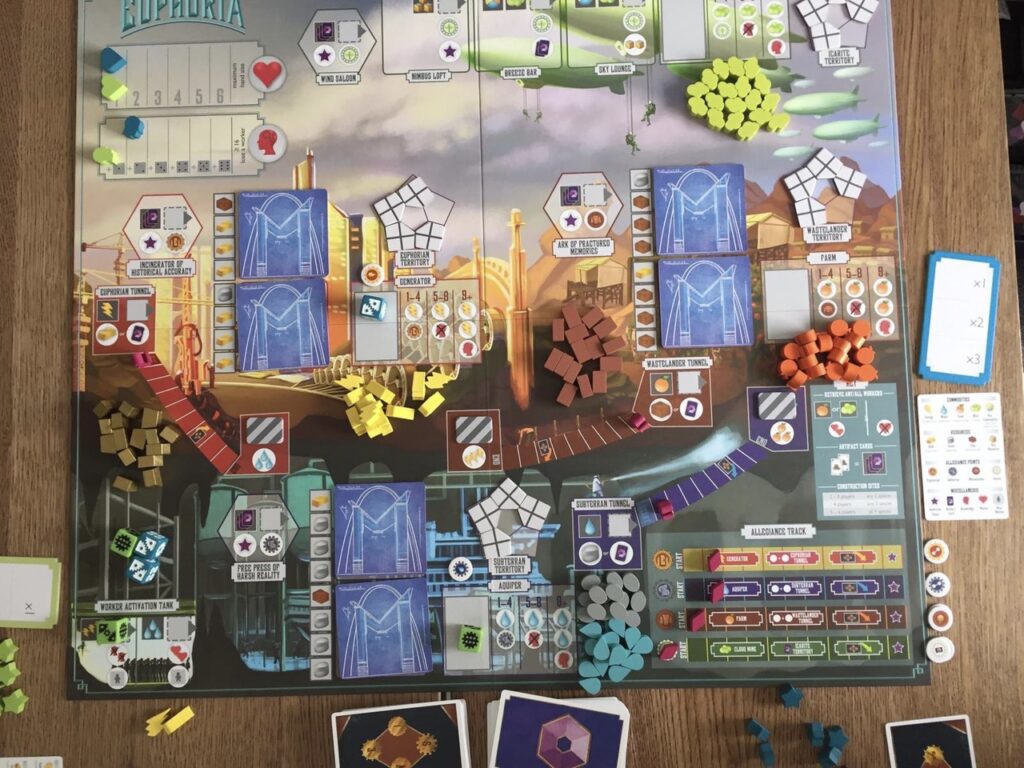 In this cool art-deco worker placement game, you leave your mark on the four dystopian peoples in different ways. Construct mighty buildings, 'activate' your workers with electricity or cold water, like tunnels to make use of resources from rival peoples and more! All in the slick theme of dystopian cities.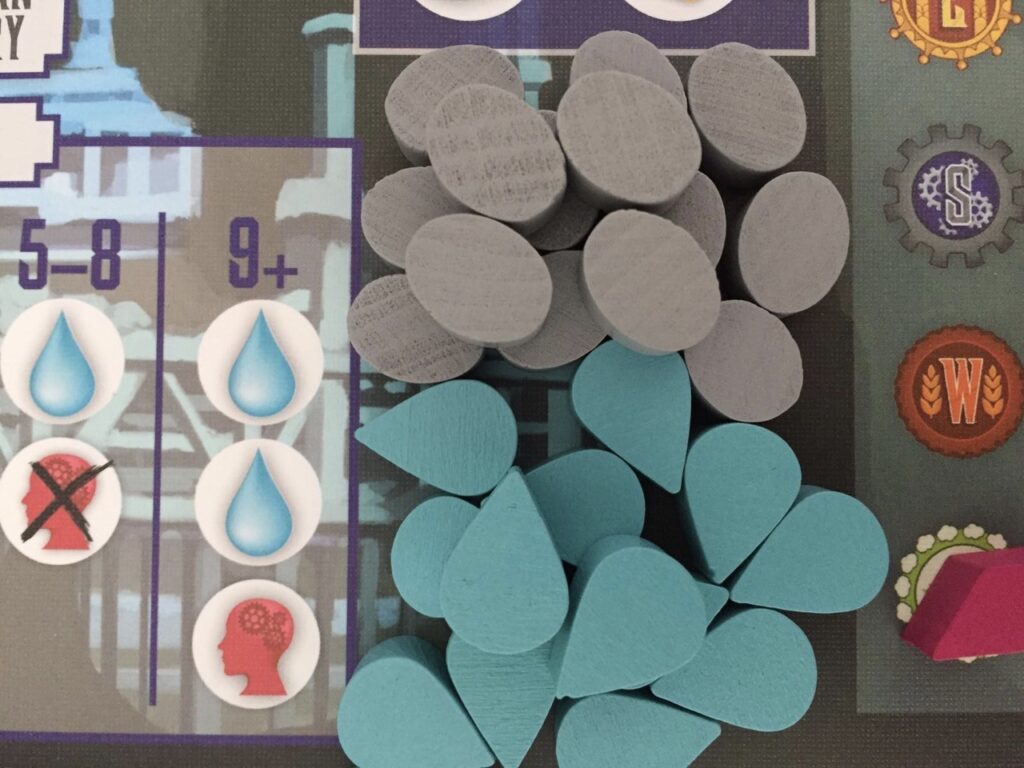 Euphoria is a grand worker placement game in which you convert four types of resources (bliss, power, water and food) into three types of materials (stone, gold and clay). You then use these to build buildings, collect (and spend) artefacts and expand your group of allies. Don't forget your personal dilemma!
Are you building the better dystopia? Show your might in Euphoria! The euphoria of victory will do you good.