NL: Bootje varen was nog nooit zo moeilijk in het spel Canal King Brugge van uitgever Tactics. Dacht jij dat Brugge mooie kanaaltjes en grachten had om over te varen? Dacht jij in rust een 'normal beer' te kunnen drinken tijdens je vlucht vanuit Engeland naar het rustige België. Heb jij het even mis!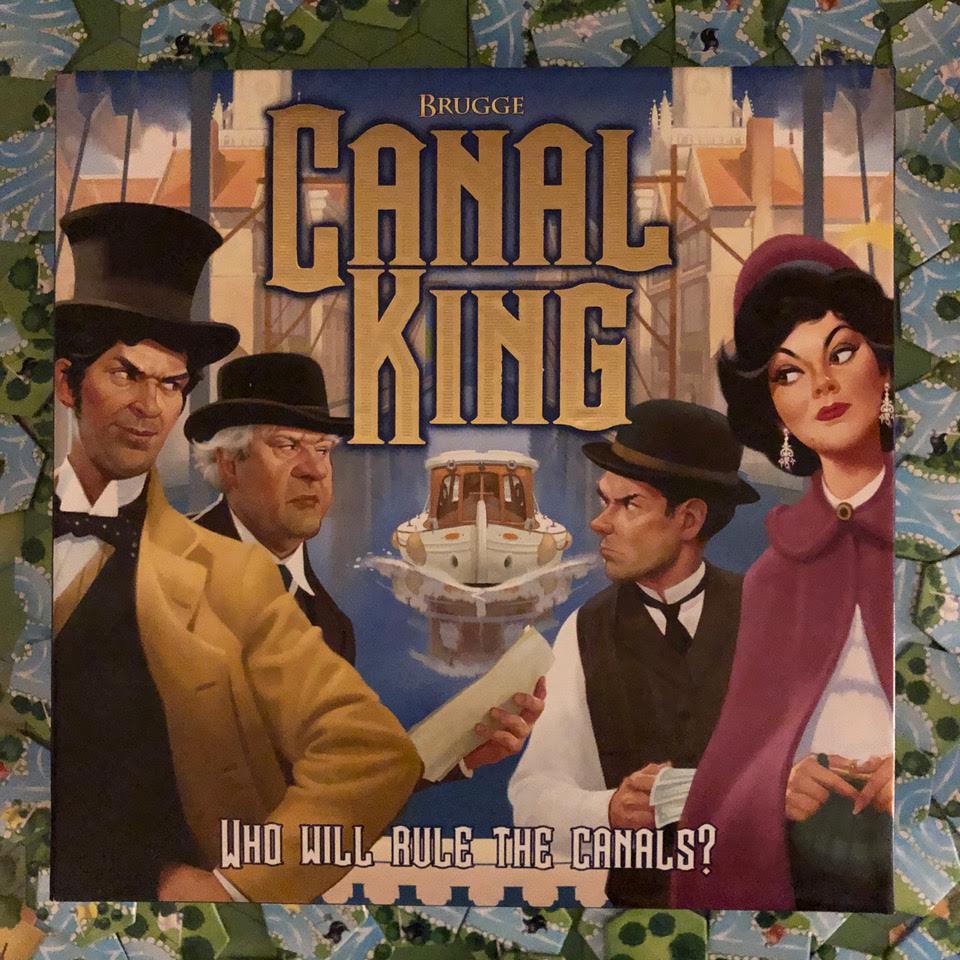 In Canal King kruipen spelers in de huid van enkele bijzondere figuren in de Brugse botenbusiness. Spelers leggen een-voor-een tegels neer met de wildste waterroutes. Het doel is om als eerste je geheime route te bouwen. Heb jij de route gebouwd? Dan mag je gaan varen! In de tussentijd proberen andere spelers je te dwarsbomen door de waterwegen te verleggen. Kom jij als eerste aan op je eindbestemming? Amai! Dan ben jij zonder twijfel de Canal King van Brugge!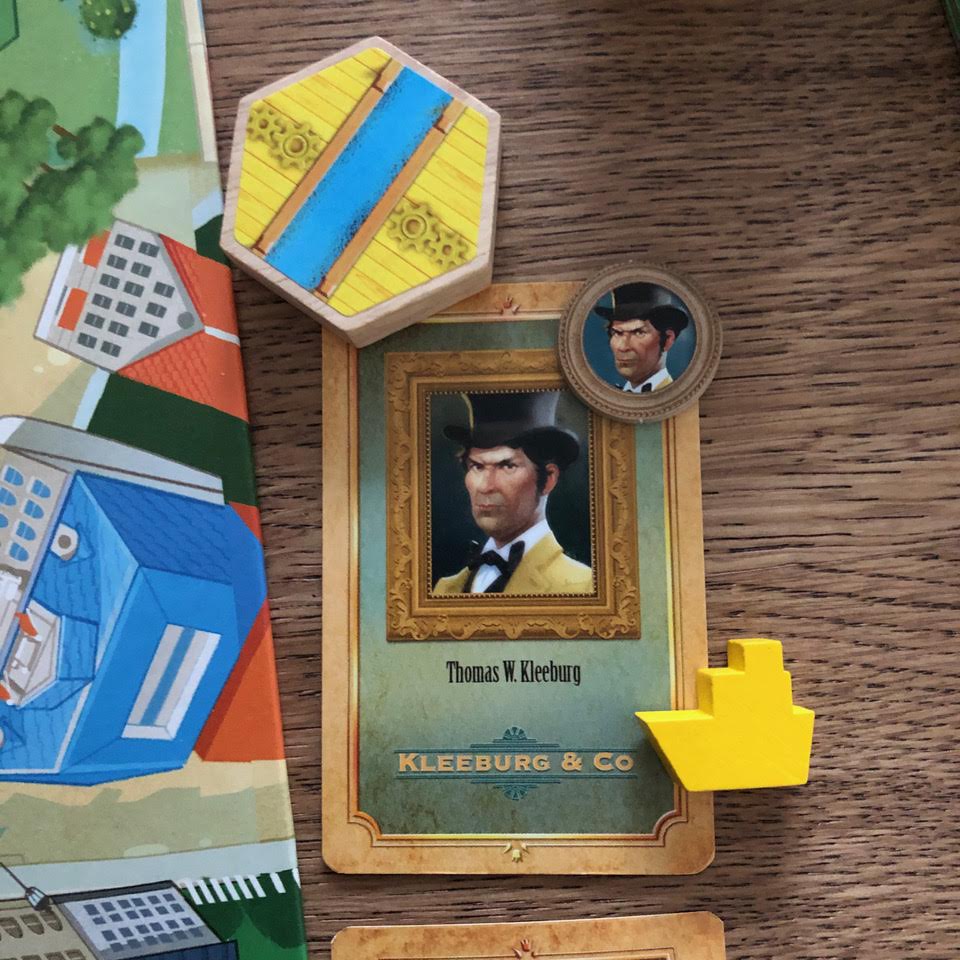 Canal King is een puzzelaar dat Ticket to Ride en Carcassonne combineert tot een unieke spetterende puzzelaar. Het spel is het leukste om te spelen met vier spelers of meer, omdat je dan veel concurrentie en sabotage krijgt. Een werkende puzzelroute aanleggen is lastiger dan het lijkt! Dat komt doordat je altijd de wilde waterstromen moet volgen. Daarnaast kunnen anderen je routes saboteren. Maar voel je vrij om ze terug te pakken! Ook kun je met jouw unieke tegel een exclusieve waterweg aanleggen, waardoor anderen moeten omvaren. Helaas hebben de bijzondere figuren namens wie je het spel speelt geen bijzondere krachten, waardoor een spel (ondanks wisselende routes) toch gauw hetzelfde aanvoelt.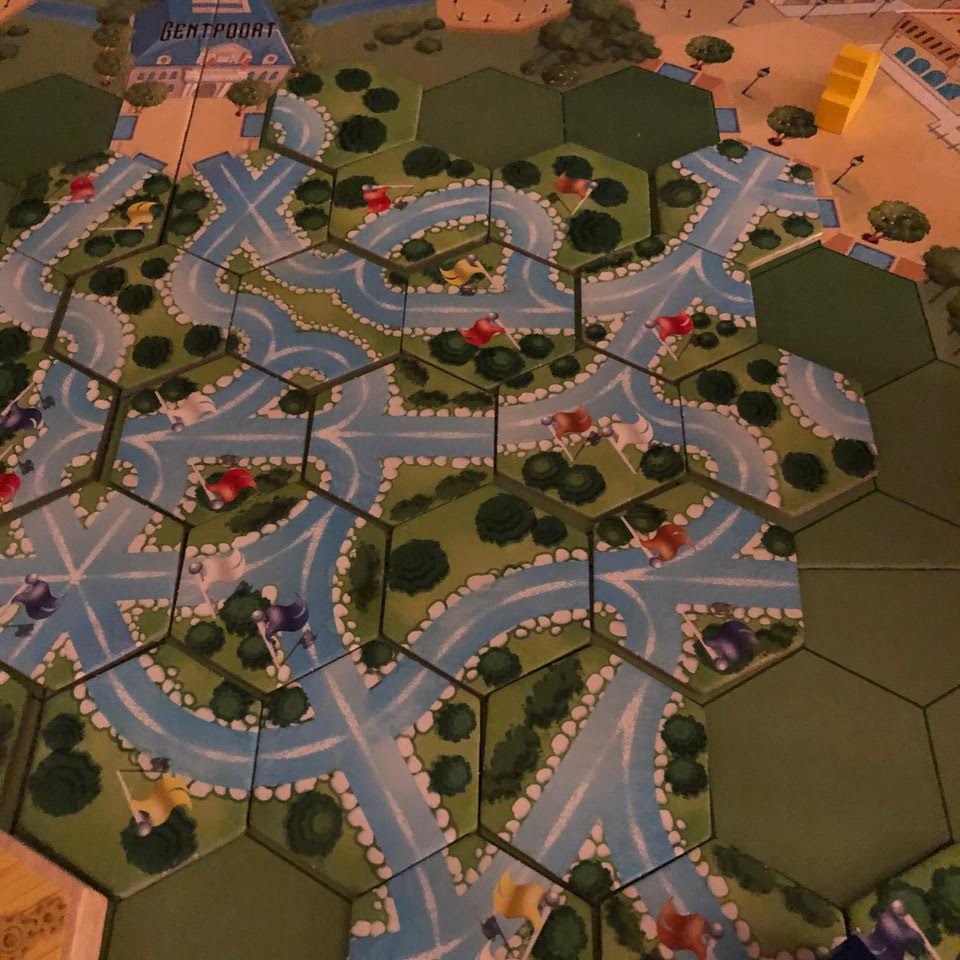 Canal King is desalniettemin een leuke puzzelaar als je met een groep vrienden bent en elkaar het leven zuur wil maken. All aboard!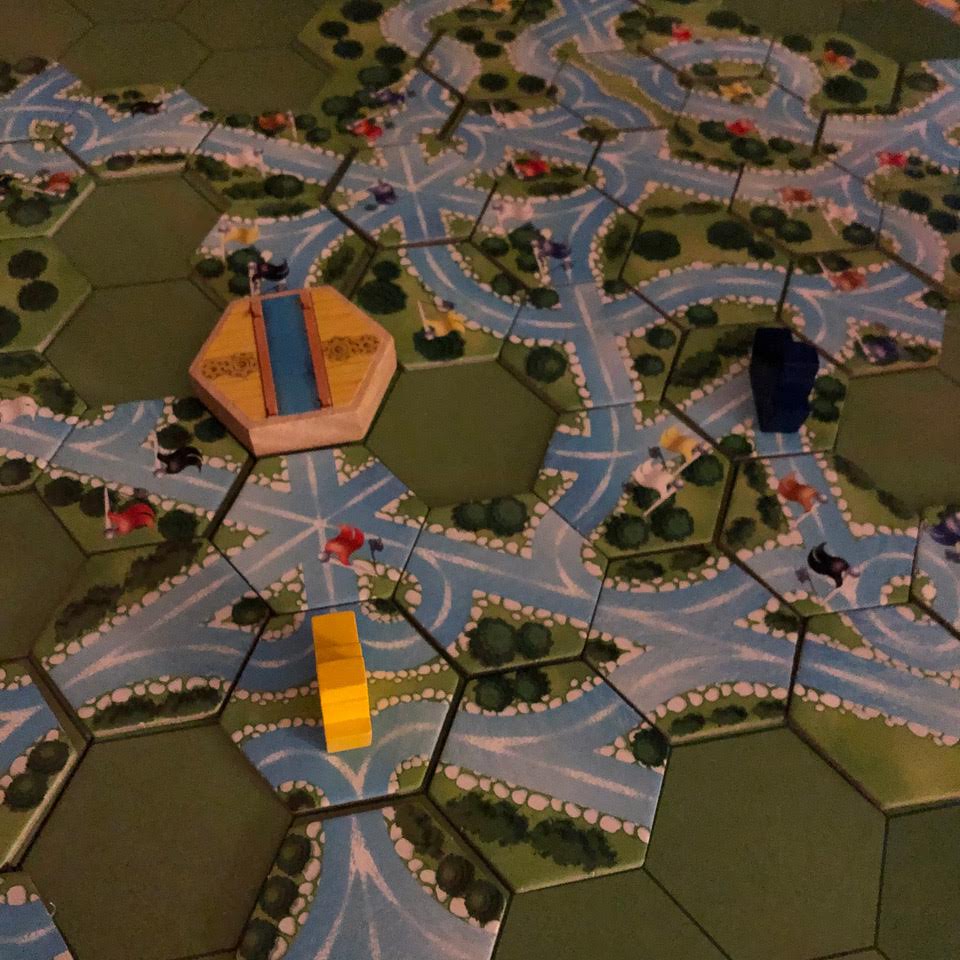 EN: Riding a boat has never been so difficult as in the game Canal King Brugge from publisher Tactics. Did you think Bruges had beautiful canals to navigate? Did you think you could drink a 'normal beer' in peace after fleeing to Bruges from England? Wrong!
In Canal King, players take on the role of some of the most unusual figures in the Bruges boat business. One by one, players place tiles containing the wildest water routes. The goal is to be the first to ride your secret route. Did you build the route? Then let's go sailing! In the meantime, other players try to thwart you by sabotaging the waterways. Will you be the first to arrive at your destination? Amai! Then you are undoubtedly the Canal King of Bruges!
Canal King is a puzzler that combines Ticket to Ride and Carcassonne into a unique splashy puzzler. The game is most fun to play with four players or more, because this generates a lot of competition and sabotage. Creating a working puzzle route is trickier than it seems! That's because you always have to follow the water currents. In addition, others may sabotage your routes. But feel free to take revenge! You can also use your unique tile to create an exclusive waterway, forcing others to detour. Unfortunately, the special characters on whose behalf you play the game have no special powers, making a game (despite variation in routes) quickly feel a bit samey.
Nevertheless, Canal King is a fun puzzler if you're with a group of friends and want to make each other's lives miserable. All aboard!