"Vanaf een afstand lijkt het bijna op een eiland. Een lompe massa die uit de zee steekt. Voor een te water geraakte matroos ziet het er misschien uit als een redding, maar dan begint het eiland opeens te bewegen. Van onder de golven verschijnt de kop van het eiland en is de grote muil van het beest te zien. Het eiland was niets meer dan het schild van deze enorme schildpad. Met grote snelheid beweegt het zich door het water, maar dan opeens verdwijnt het onder de golven en is er het niet meer te zien. Dit is een Dragon Turtle."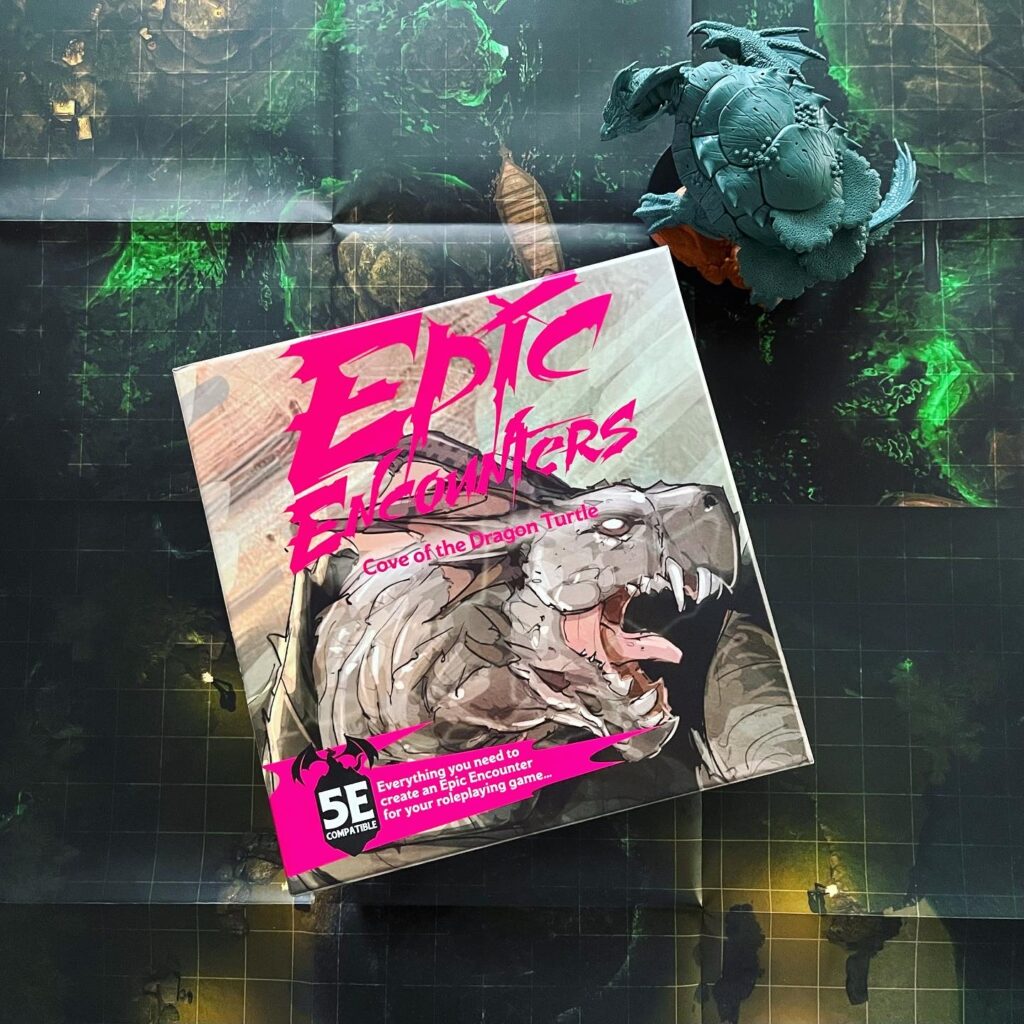 Cove of the Dragon Turtle is een andere Epic Encounters box net als de Island of the Crab Archon. De Epic Encounters dozen zijn gemaakt als een alles-in-één doos voor 5e editie Dungeons and Dragons Dungeon Masters waarbij de Dungeon Master alles krijgt om zijn of haar spelers te vermaken. De doos bevat een avonturenboek, een dubbelzijdige spelmat en een of meerdere hoge kwaliteit miniaturen.
In deze Encounter doos bevindt zich het miniatuur en het avontuur rondom de gevreesde Dragon Turtle. Een reusachtig beest met een ijzersterke kaak die alles door kan bijten. Het avontuur dat bij deze doos komt geeft net als de andere Epic Encounter dozen een handig stukje achtergrond informatie over de Dragon Turtle en eventuele geruchten om aan de spelers te vertellen. Daarnaast geeft het boekje zogeheten 'story hooks', een soort aanknopingspunten, om de spelers naar het avontuur te leiden. Vervolgens volgen er meerdere pagina's die overzichtelijk en puntsgewijs weergeven wat voor Encounter je zou kunnen doen als Dungeon Master. Hierbij wordt ook de dubbelzijdige spelmat gebruikt. Net als bij de andere Epic Encounter dozen worden de encounters spannend gehouden door interessant terrein dat meespeelt of door tactieken van de vijand. Het boekje geeft vervolgens ook nog een overzicht van eventuele schatten die de spelers kunnen vinden. Het boekje wordt afgesloten door de statistieken te geven van de Dragon Turtle (op verschillende moeilijkheidsgraden) en de andere vijanden.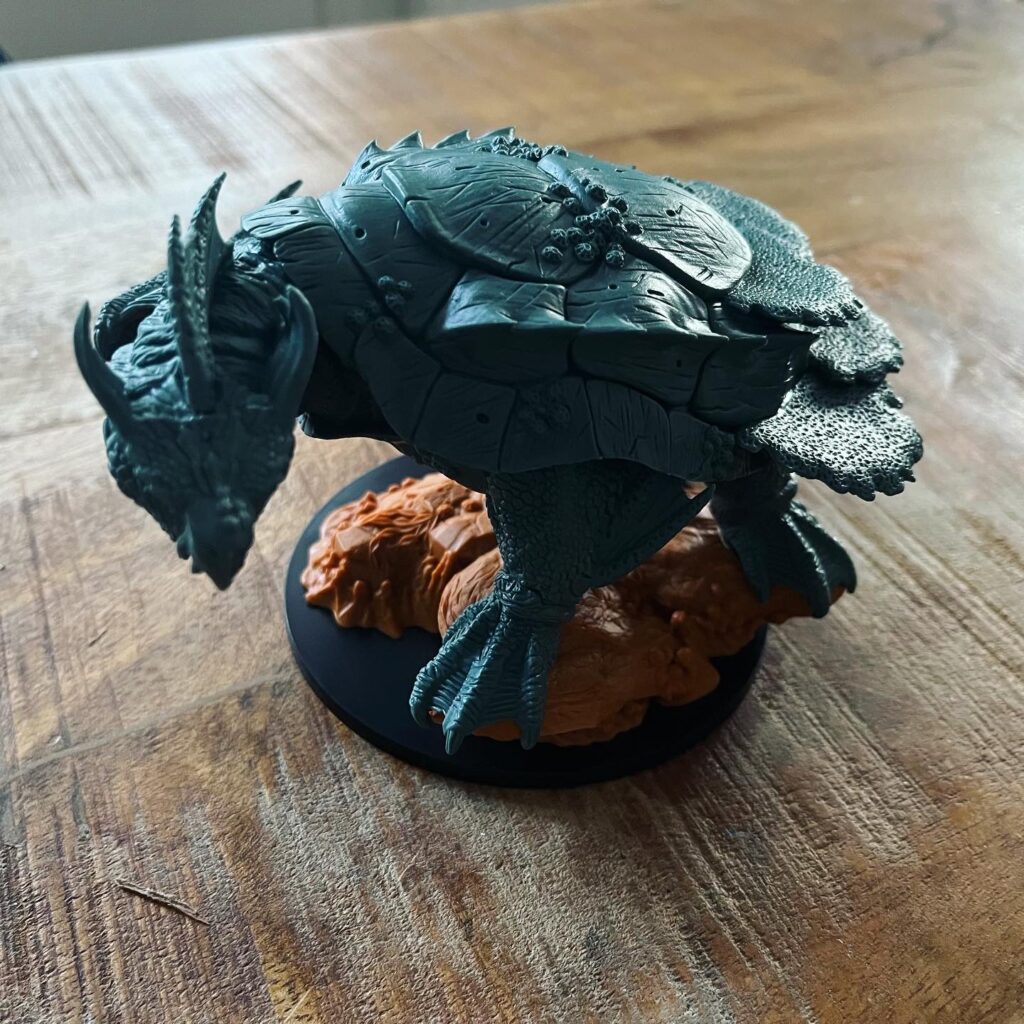 Als je als Dungeon Master een spannende eindbaas voor je campagne of voor je verhaal wil gebruiken, is deze Epic Encounters een goede uitkomst. Het geeft je een kant en klare doos met alles wat je nodig hebt om jouw spelers een onvergetelijke encounter mee te laten maken. En omdat je als Dungeon Master je niet hoeft te focussen op de voorbereidingen kun je je complete focus leggen op het spel.