NL: Hé jullie! Ja, jullie: een zooitje bijeengeraapte privé-detectives. Hier heb je een geheimzinnige bruine envelop. De afzender is anoniem, maar hij/zij/hen smeekt jullie om de moord op Max Smit op te lossen en rust te herstellen in Klein-Apelroos, een pittoresk en voorheen idyllisch dorp (vóór de moord uiteraard). In de envelop zitten allemaal documenten en aanwijzingen die de politie niet kon (of wilde?) ontcijferen. Het is nu aan jullie om de De Case Klein Apelroos, het eerste Nederlandstalige moordmysterie van Hidden-Games, op te lossen. Ontrafel de geheimen van het dorp, ontdek de identiteit van de afzender en ontmasker de dader… wordt het 'case closed' of 'case cold'?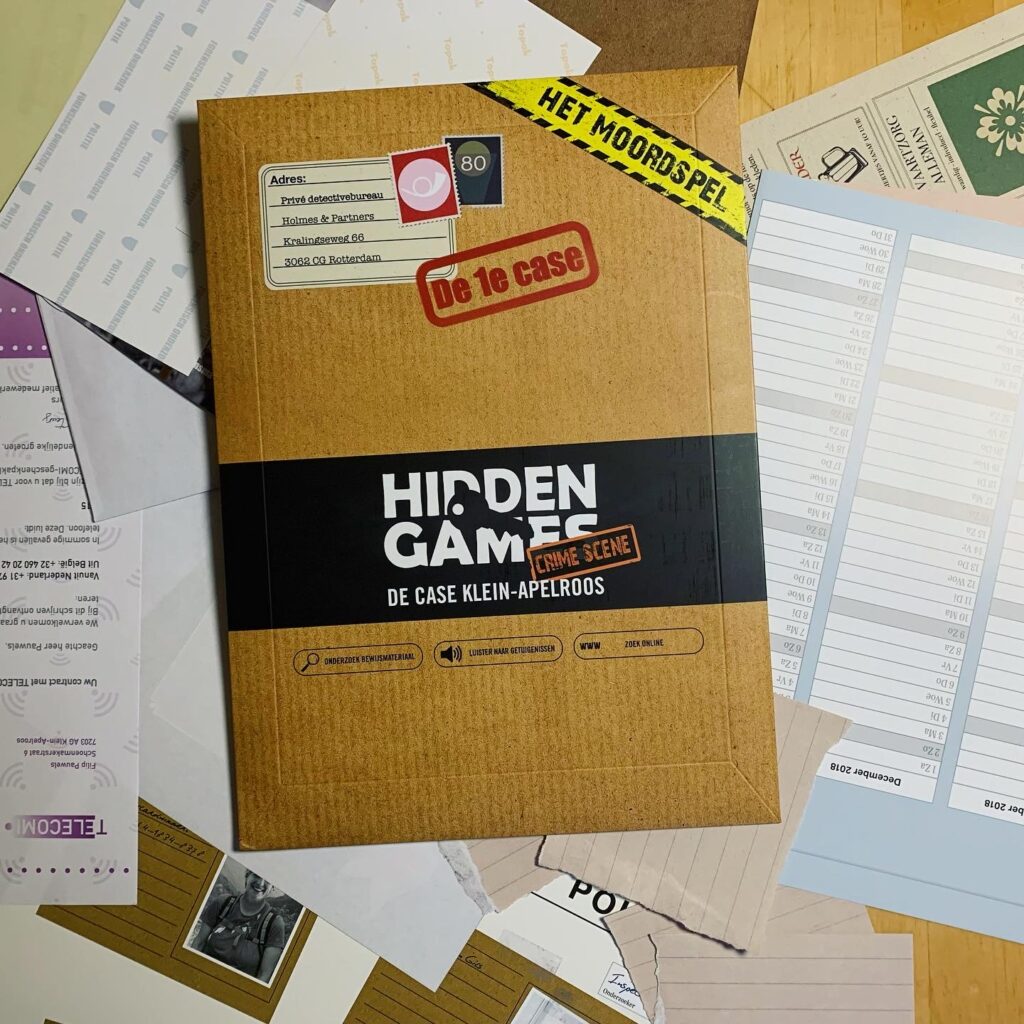 In de moordmysteries van Hidden-Games ontvangen jij en jouw medespelers een stapeltje aan papierwerk bestaande uit (bijvoorbeeld) krantenknipsels, brieven, screenshots, affiches, pamfletten en foto's. Daarnaast hebben jullie informatie over de daders. Jullie moeten logisch nadenken, informatie op de juiste verzamelen en doorgronden en raadsels oplossen om meer informatie te vinden. In deze eerste case proberen jullie een aantal vragen te beantwoorden, waaronder: "wie is de dader?". Meerdere mensen hadden mogelijkerwijs een motief om Max om te leggen, maar hadden ze wellicht een alibi? Zodra jij en jouw medespelers een antwoord op alle vragen hebben, zijn jullie klaar om de oplossing te zoeken.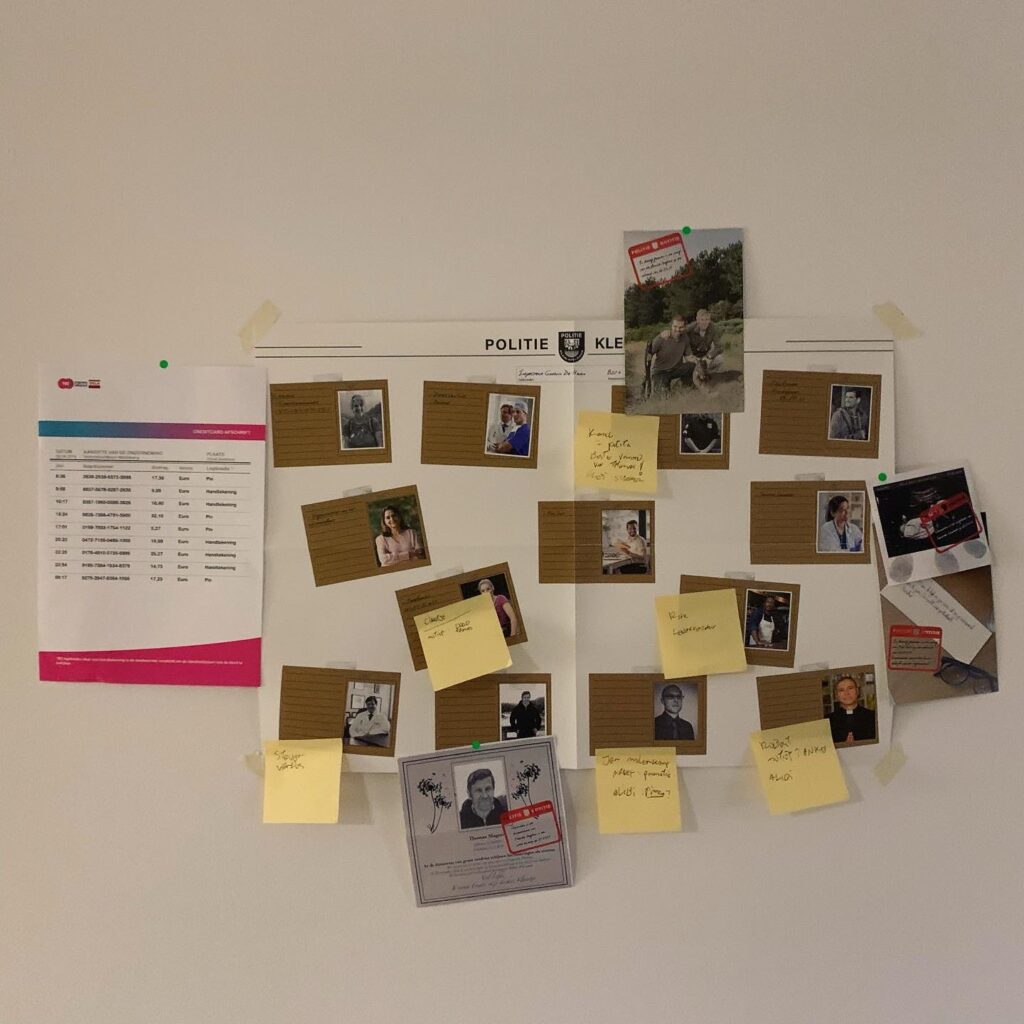 Dit eerste Nederlandstalige moordspel van Hidden Games heeft ons echt verrast. De zaak is sfeervol, maar voldoende luchtig voor een avondje gevuld met detectivewerk en detectiveplezier. Work hard. Play harder. Wij hadden de poster die bij het spel zat opgehangen en hebben onze aantekeningen en andere aanwijzingen aan deze poster bevestigd en waande ons zou in een heuse politieserie. En echte aanrader voor speurneuzen!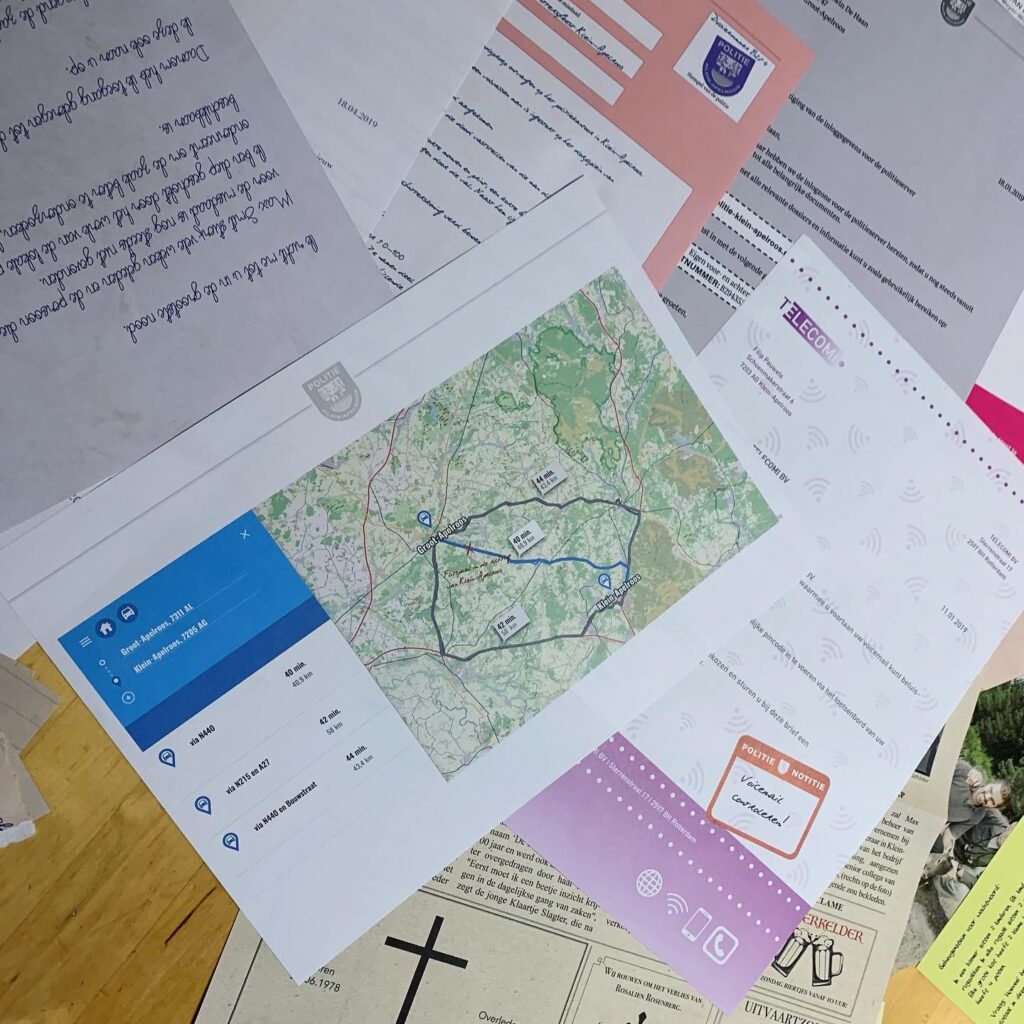 EN: Hey, you! Yes, you: a bunch of bumbling private detectives. Here you have a mysterious brown envelope. The sender is anonymous, but he/she/it begs you to solve a murder case and restore peace to Little Gomersal, a picturesque and formerly idyllic village (before the murder, of course). The envelope contains documents and clues that the police could not (or would not?) decipher. It is now up to you to solve the Case Little Gomersal, the first murder mystery by Hidden-Games. Unravel the secrets of the village, discover the identity of the sender and unmask the culprit… will it be 'case closed' or 'case cold'?
In the murder mysteries developed by Hidden-Games, you and your fellow players receive a pile of paperwork consisting of (for example) newspaper cuttings, letters, screenshots, posters, pamphlets and photos. In addition, you have information about the perpetrators. You have to think logically, collect and fathom information correctly and solve riddles to find more information. In this first case, you try to answer a number of questions, including "who is the perpetrator?". Several people may have had a motive to kill the victim, but did they have an alibi? Once you and your fellow players have an answer to all questions, you are ready to find the solution.
This first murder mystery game by Hidden Games really surprised us. The case is atmospheric, but sufficiently light-hearted for an evening filled with detective work and detective fun. Work hard. Play harder. We had hung up the poster that came with the game and attached our notes and other clues to this poster and imagined ourselves in a real police series. Highly recommended for sleuths!