Jij kent vast Yahtzee: een bekend ouderwets dobbelspel waarbij jij met 5 dobbelsteen maximaal drie keer per beurt de stenen gooit. Er zijn verschillende manieren om punten te scoren, zoals een grote straat, kleine straat, gelijke waardes en bonuspunten voor het gooien van Yahtzee. Je kent het wel en ik hoef dit spel eigenlijk niet uit te leggen. Chili Dice, van 999 Games, belooft eigenlijk Yahtzee met iets meer pit. Is Chili Dice the next hot thing of bekoelt het je voorliefde voor dobbelspellen?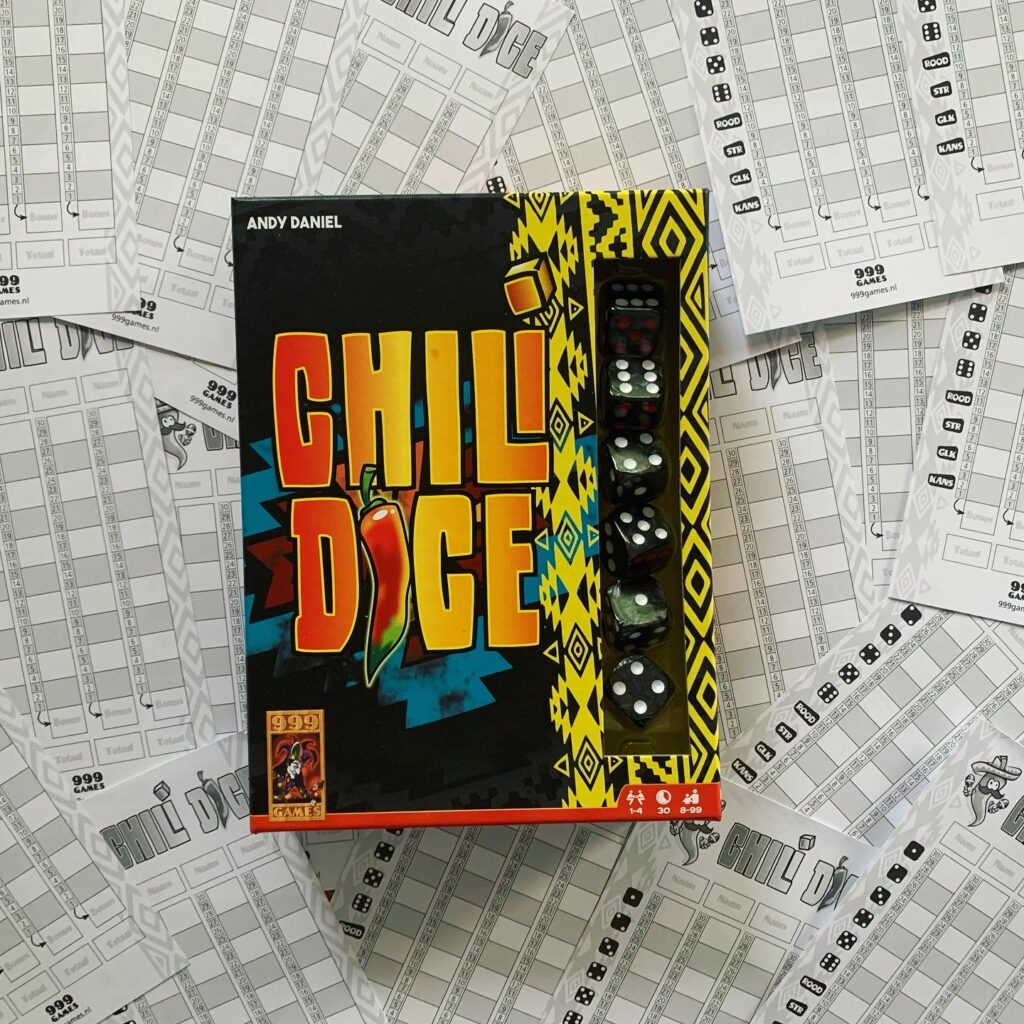 Ook in Chili Dice ga je dobbelsteentjes over tafel gooien en op een vergelijkbare manier punten verzamelen in Yahtzee. Je kan wederom puntjes sprokkelen door een straatje te dobbelen of door zoveel mogelijk zesjes te gooien. Dat klinkt als een koud kunstje, maar er zijn toch zeker wat verschillen met het klassieke werpspel. Chili Dice bestaat uit zes dobbelstenen, 10 rondes en maximaal 30 worpen. Tijdens een beurt mag je dobbelstenen apart leggen en zoveel opnieuw dobbelen als je maar wilt. Je hoeft dus niet te stoppen na de derde worp, maar let op: je hebt in totaal maar maximaal 30 worpen tot je beschikking. Zodra je tevreden bent met je worp kies je een scorevlak en schrijf je de behaalde score voor die scorewijze. Let er op dat je elk puntenvlak maar een enkele keer kunt gebruiken, waardoor het spel maximaal tien beurten per persoon heeft.
Daarnaast heeft elke dobbelsteen een zijde met rode oogjes (te heet pepertje of iets anders?). Elke dobbelsteen is uniek en elke dobbelsteen heeft een ander ogenaantal die rood is. Deze rode zijde kun je als joker inzetten, maar levert ook mogelijk bonuspunten op!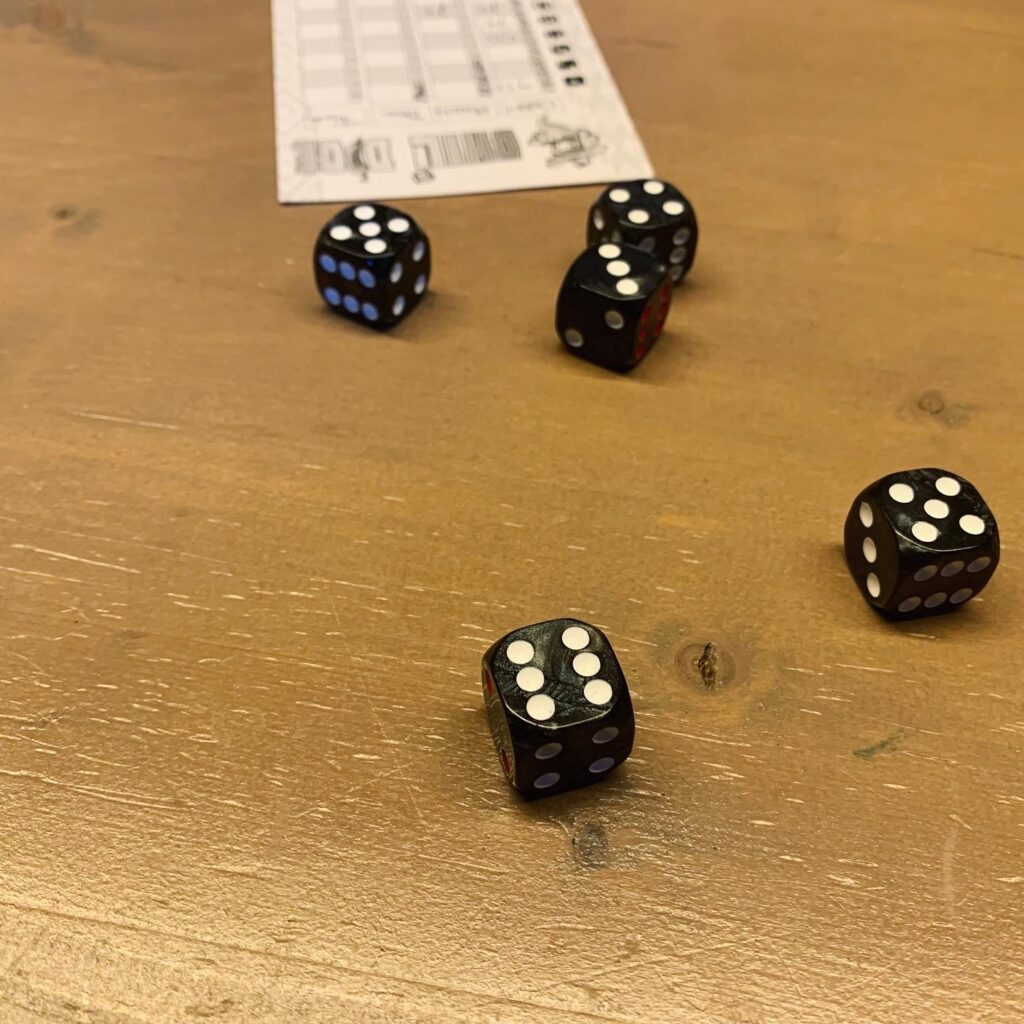 Chili Dice is een gepeperd dobbelspel en verschilt genoeg van Yahtzee om eens te proberen. We zijn echter de afgelopen jaren verwend qua dobbelspellen. Chili Dice kan niet op tegen het geweld van uitgebreidere (en leukere) dobbelspellen zoals Clever, Keer op Keer Qwixx en nog vele anderen. Vind je veel dobbelstenen nog te complex of hou je gewoon heel veel van Yahtzee? Verwacht geen hele pittige ervaring, maar soms is een glaasje melk ook oké.