Tijd voor een partyspel! Ben jij er ook als de kippen bij? Of zal het je worst wezen? In Chicken vs Hotdog van Big Potato Games gaan twee teams (Team Kip en Team Hotdog) de strijd aan voor de ultieme eer als koning van je feestje! Is it "clucking awesome"?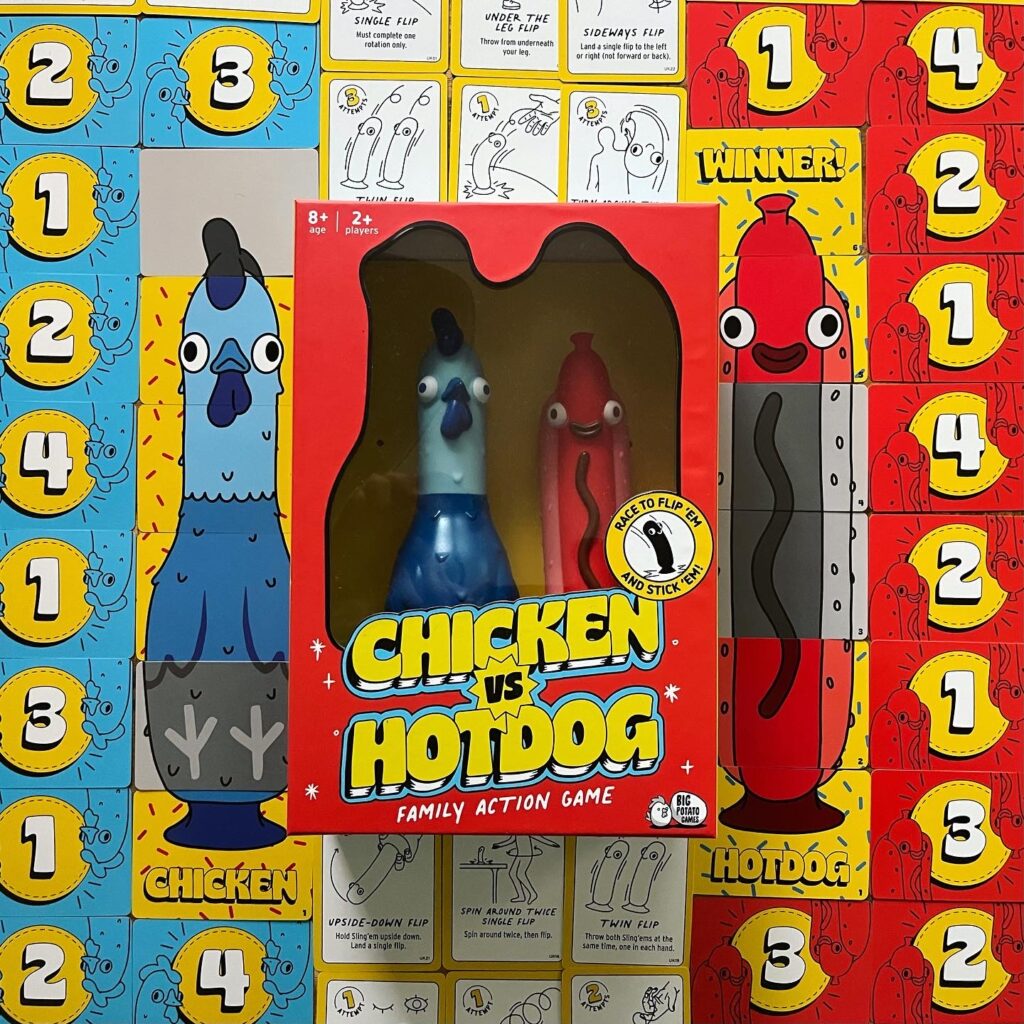 Het spel is flesje gooien (niet draaien!!!) maar met een twist! Het ene team krijgt een blauwe kip en de ander een rode hotdog. Deze illustere voorwerpen hebben ieder een zuignap en je kunt ze gooien alsof het flesjes met een laagje water zijn. Ieder team krijgt tevens een set kaarten die zij moeten uitleggen waardoor hun langwerpige voorwerp ook als een soort afgemaakte puzzel op tafel ligt. Aan het begin van het spel liggen deze kaarten nog open met hun grauwe grijze zijde. Door uitdagingen te voltooien (of juist niet te verliezen) mag een team een van hun kaarten omdraaien. Het team dat als eerste alle kaarten weet om te draaien wint.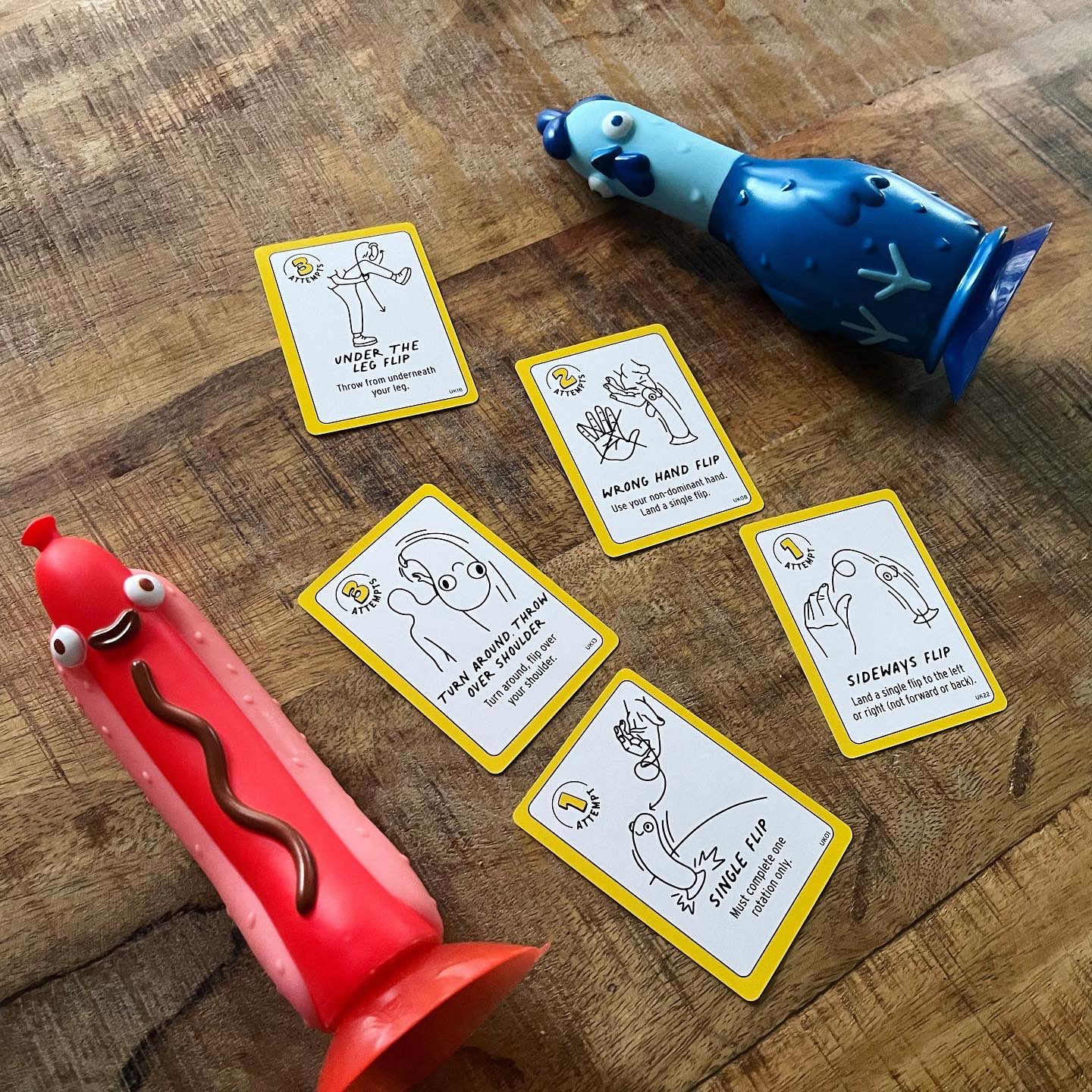 Iedere ronde wordt een kaart omgedraaid waarop een uitdaging staat en de maximale hoeveelheid pogingen dat een team heeft om de opdracht te voltooien. Denk aan opdrachten zoals "Laat het voorwerp precies twee rondjes draaien tijdens je worp (twee pogingen)" of "Gooi hem zo over je schouder dat hij rechtop landt (drie pogingen)". Vervolgens bieden de teams met kaarten hoe graag ze deze uitdaging willen voltooien. De hoogste bieder mag de challenge uitvoeren. Wint het team de challenge? Dan mogen ze één van de vijf kip- dan wel hotdogkaarten omdraaien. Verliest het team? Het eerste team dat vijf uitdaging voltooit, wint Chicken vs Hotdog en zijn de absolute coolste gasten van het feestje.
Chicken vs Hotdog is een erg luchtige partygame met grappige uitdagingen. Het is zeker leuk voor vier spelers (teams van twee dus), maar ook voor slechts twee spelers en vast ook voor grotere (beschonken) team en ook de allerjongsten. Zorg ervoor dat je genoeg ruimte hebt zodat je de kip of de hotdog niet per ongeluk door de tv of het kostbare kerstporselein gooit! Bied slim (bijvoorbeeld smeer je tegenpartij vervelende uitdagingen aan) en speel behendig. Dat de minst lompe party people winnen!