A Je To, buurman! in Buurman & Buurman het Bordspel, van Just Games, gaan jullie als een stelletje echte brokkenpiloten proberen om zelf zaakjes te fixen. Door dobbelstenen te werpen kun je aan klusjes werken en mogelijk dingen repareren. Scherven brengen wel degelijk geluk, want als jij iets repareert, ontvang jij punten. Ben jij de beste doe-het-zelfer of heb jij net als Buurman & Buurman niet slechts twee, maar wel liefst vier linkerhanden?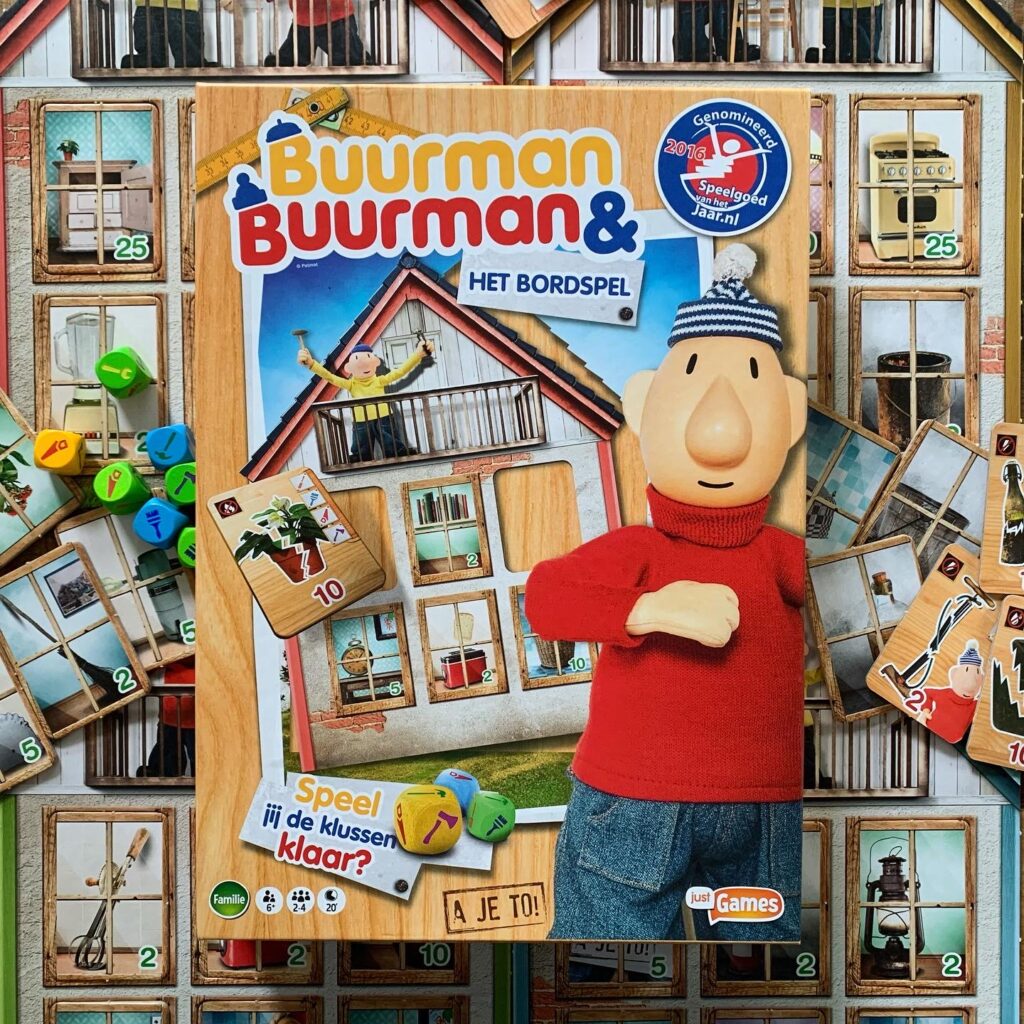 In Buurman & Buurman Het Dobbelspel gooien spelers om de beurt de dobbelstenen in hun kleur en de zwarte pechdobbelsteen. Op tafel liggen een aantal klussen waar je aan kan werken. De symbolen op de dobbelstenen geven aan, aan welke klussen jij kan werken. Dankzij de pech dobbelsteen kun je wellicht niet aan sommige klusjes werken. Door voldoende dobbelstenen in te zetten, kun jij een klus klaren. Ook kun je dobbelstenen apart leggen in de hoop om deze klus in een latere beurt te klaren. Let echter op, meerdere spelers mogen aan dezelfde klus werken en mogelijk gaat iemand anders er met de eer vandoor. Een geklaarde klus levert punten op. Indien een speler genoeg punten heeft gehaald of indien het huis (een spelersbordje) helemaal volstaat met gerepareerde spullen, dan is het spel afgelopen.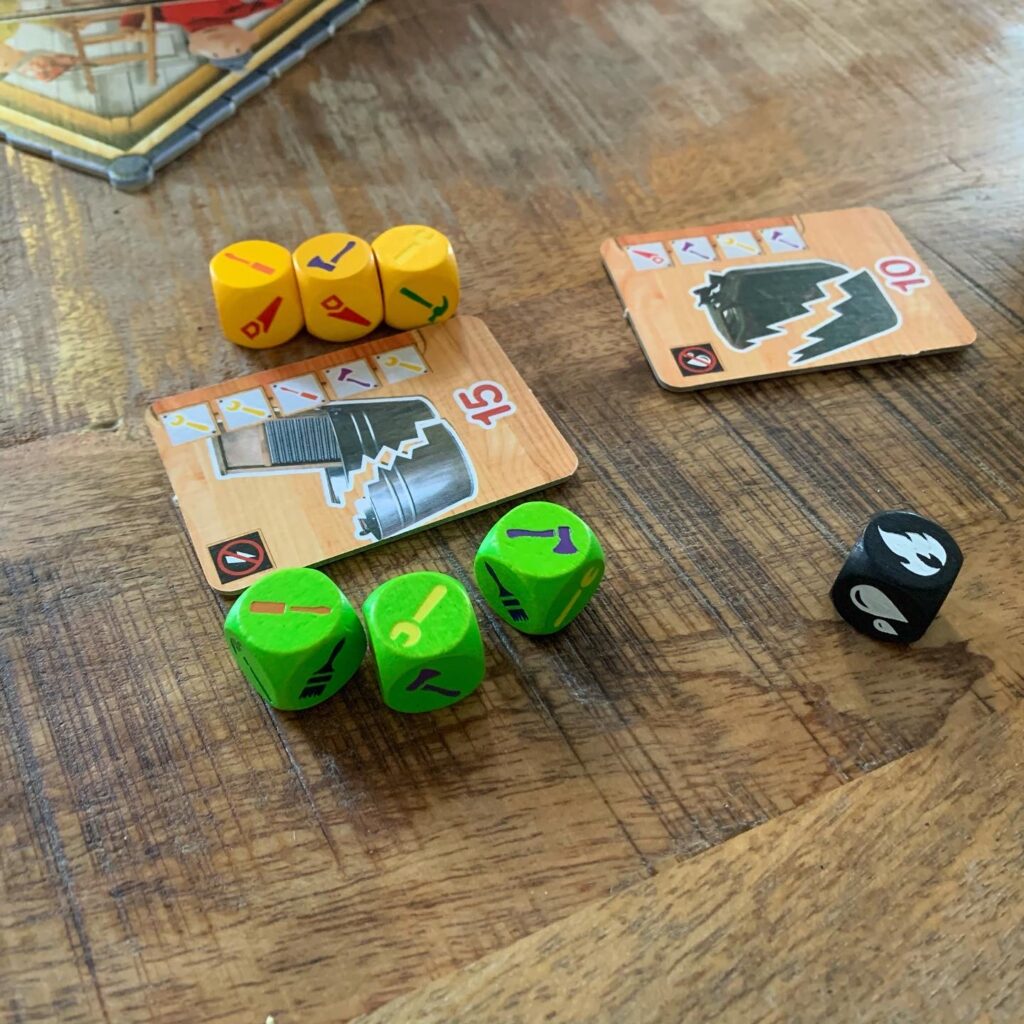 Buurman & Buurman het Dobbelspel is een leuk vlot en kort spelletje voor jong en oud. Het spelconcept is eenvoudig en niet te uitdagend, waardoor iedere speler het concept snel begrijpt. Geen onhandig gestuntel dus! Ik heb een enorme zwak voor de twee vriendelijke buurmannen uit de Tsjecho-Slowaakse poppen-animatieserie. Twee feitjes: wist jij dat de Nederlandse versie de enige versie van de kinderserie is met stemacteurs en dialogen en dat ik beide stemmen aardig goed kan imiteren? A Je To, buurman!