Stel als een echte George Clooney je eigen team aan schurken samen om bank- en andere roven uit te voeren. Een soort "Dice's Eleven". Probeer als eerste de dikste buit binnen te harken, de beste boeven te rekruteren en de stad te ontsnappen in je vluchtauto. Begeef jij je in Bad Company of ben jij toch geen geharde crimineel?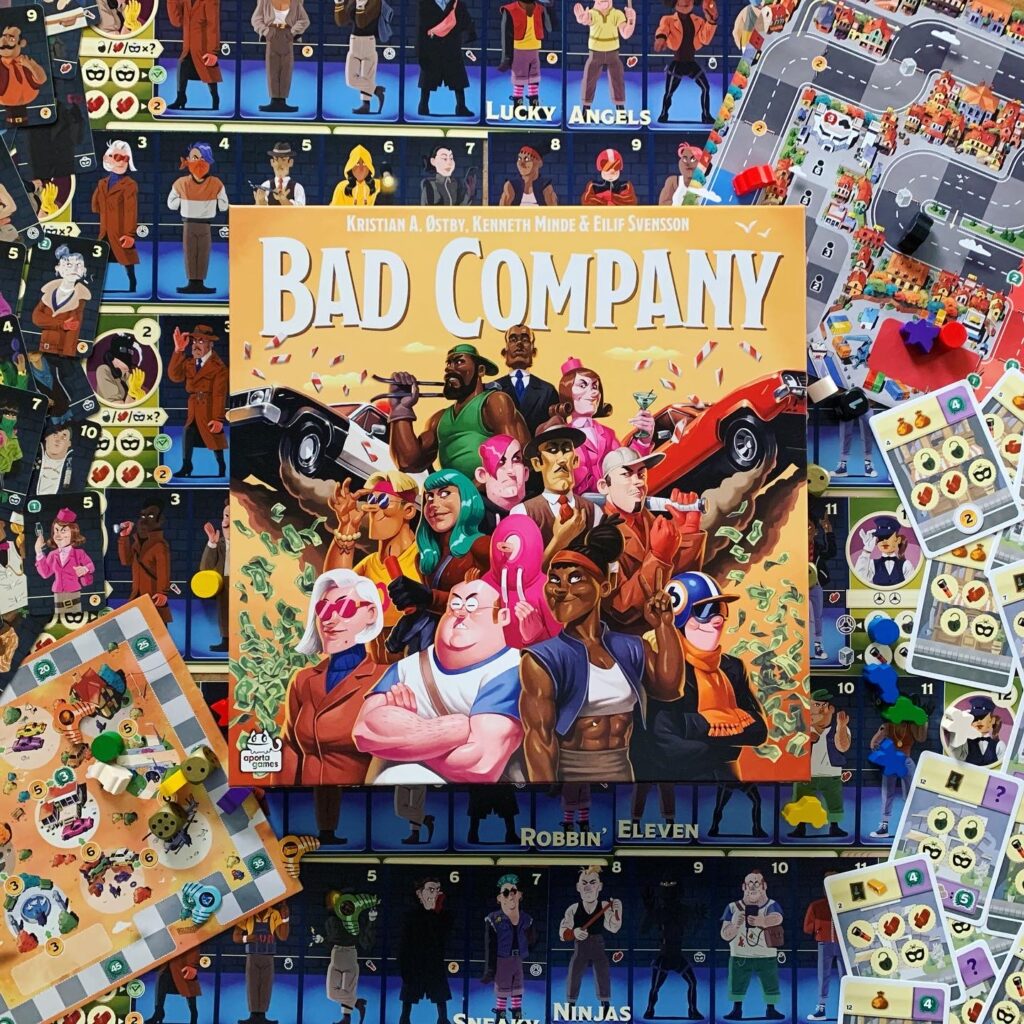 In Bad Company, van Aporta Games, hebben jij en de andere spelers ieder een team schurken tot beschikking. De actieve speler gooit iedere beurt 4 dobbelstenen en maakt van deze dobbelstenen 2 paren aan dobbelstenen. De actieve speler mag beide paren gebruiken om zijn of haar criminelen met dezelfde waarde te activeren. De andere spelers mogen 1 paar gebruiken.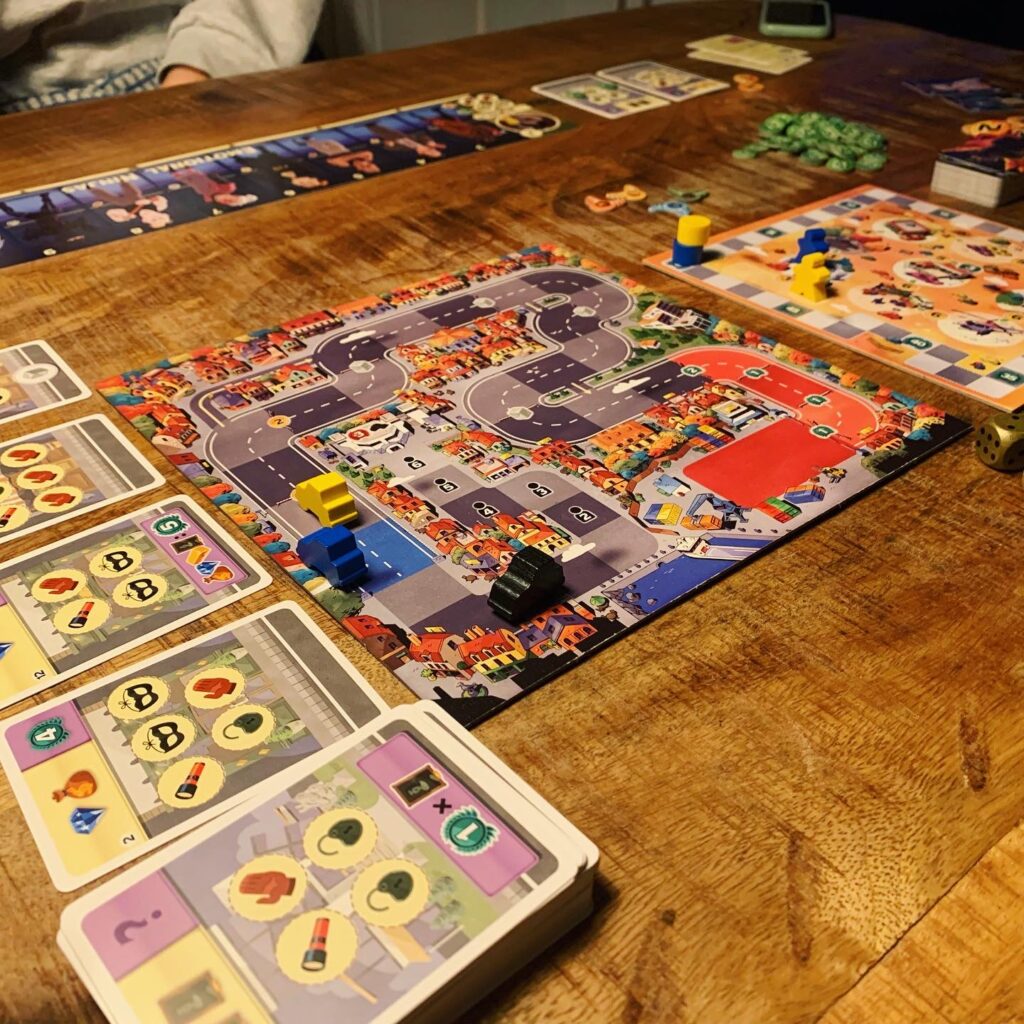 Door criminelen te activeren kun je werken aan berovingen (door matchende symbolen te voltooien), je vluchtauto te verplaatsen door de stad of geld te verzamelen. Met geld kun je dobbelstenen opnieuw werpen en nieuwe criminelen rekruteren om jouw bende te verbeteren. Plaats een verworven crimineelkaart boven op een crimineel met dezelfde waarde om deze crimineel langer, sterker en hopelijk waardevoller te maken (upgraden zorgt dat een crimineel meer acties onderneemt als je deze crimineel activeert).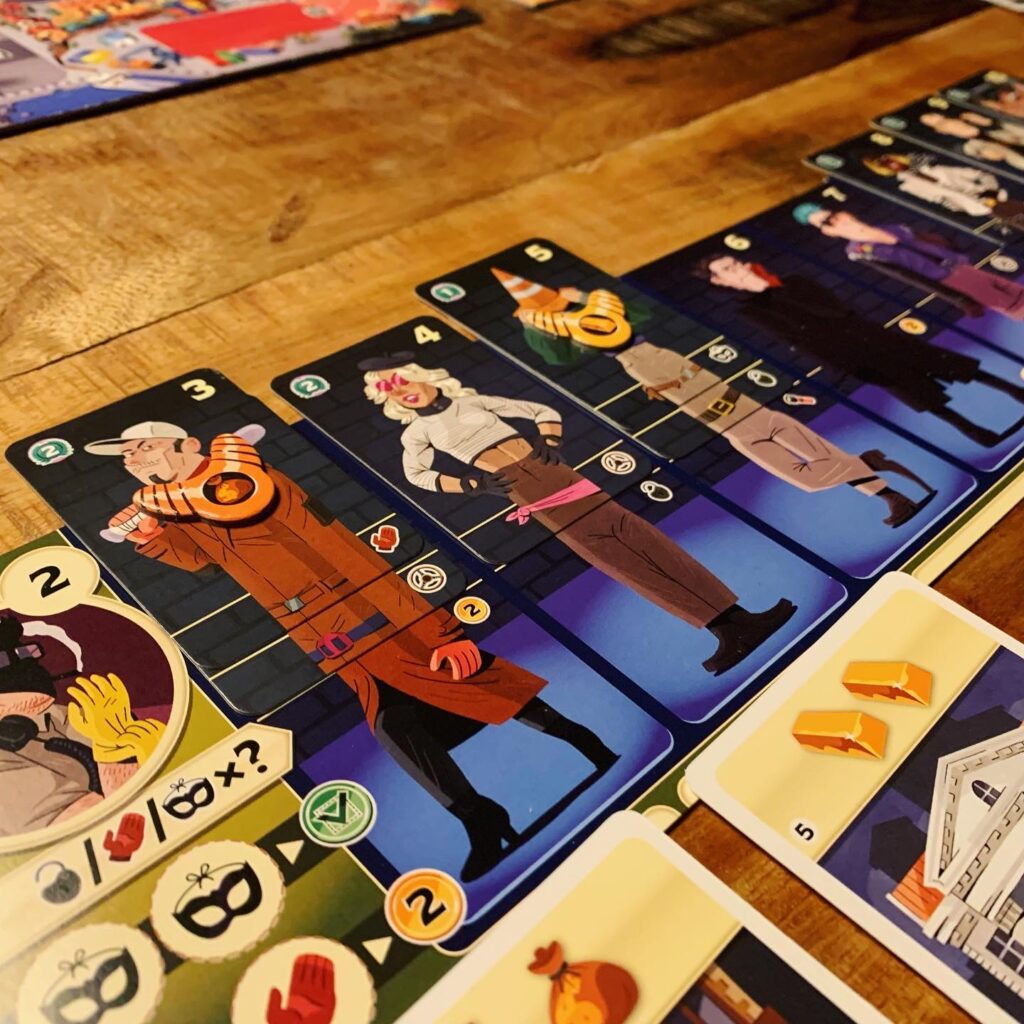 Door berovingen te voltooien krijg je bonussen en punten en ook voor criminelen krijg je punten aan het einde van het spel. Zodra een speler 6 berovingen heeft voltooid of indien een crimineel de stad weet te verlaten of de politie de stad afzet, is het spel teneinde De speler met de meeste punten wint.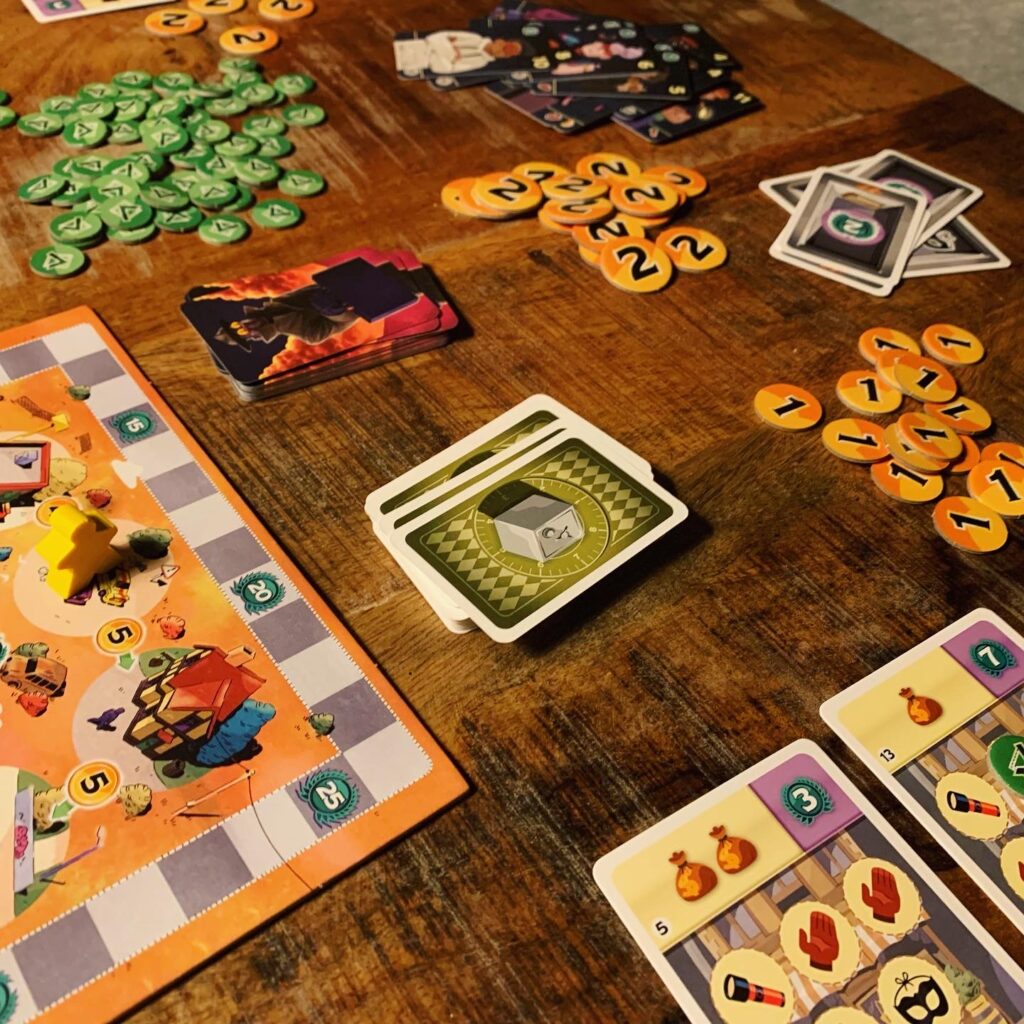 Bad Company is een heerlijk simpel en intuïtief bordspel dat iets wegheeft van Space Base en Machi Koro. De actieve speler dobbelt en beïnvloed de worp, maar alle spelers kunnen van de worp profiteren. Door je team te upgraden of berovingen te voltooien, zet je een heus crimineel systeem op dat je naar de overwinning kan leiden. Het spelverloop voelt snel en natuurlijk. Een aanrader voor zowel beginnende spelers als ervaren spelers die zoeken naar een luchtig doch tactisch spel. Misdadig simpel!