Have you ever reminisced of those rainy Sundays when you spent the entire afternoon building penguin enclosures, choosing the right trees for your giraffes and tending to your tigers in Zoo Tycoon? Fortunately, it doesn't have to just be feeling nostalgic anymore with Ark Nova, the board game in which you can create your own zoo and actually relive those feelings of nostalgia toying around with your make-believe zoo. With beautifully detailed cards, a tight game board and a huge variety of options, you'll think you're a real zoo director and your Sunday will be filled to the brim in no time.
Although Ark Nova does not really work with traditional rounds, the basis of the game is understandable: players take turns performing certain actions, and at some point certain actions lead to a halt. The five different actions are always the same, but the strength of an action always changes according to the actions played: after performing it, the strength is set to '0' and the other actions become stronger. This makes it necessary to plan one's moves carefully and to avoid constantly performing the same actions. At some point, actions can also be upgraded, which changes the dynamics of the game.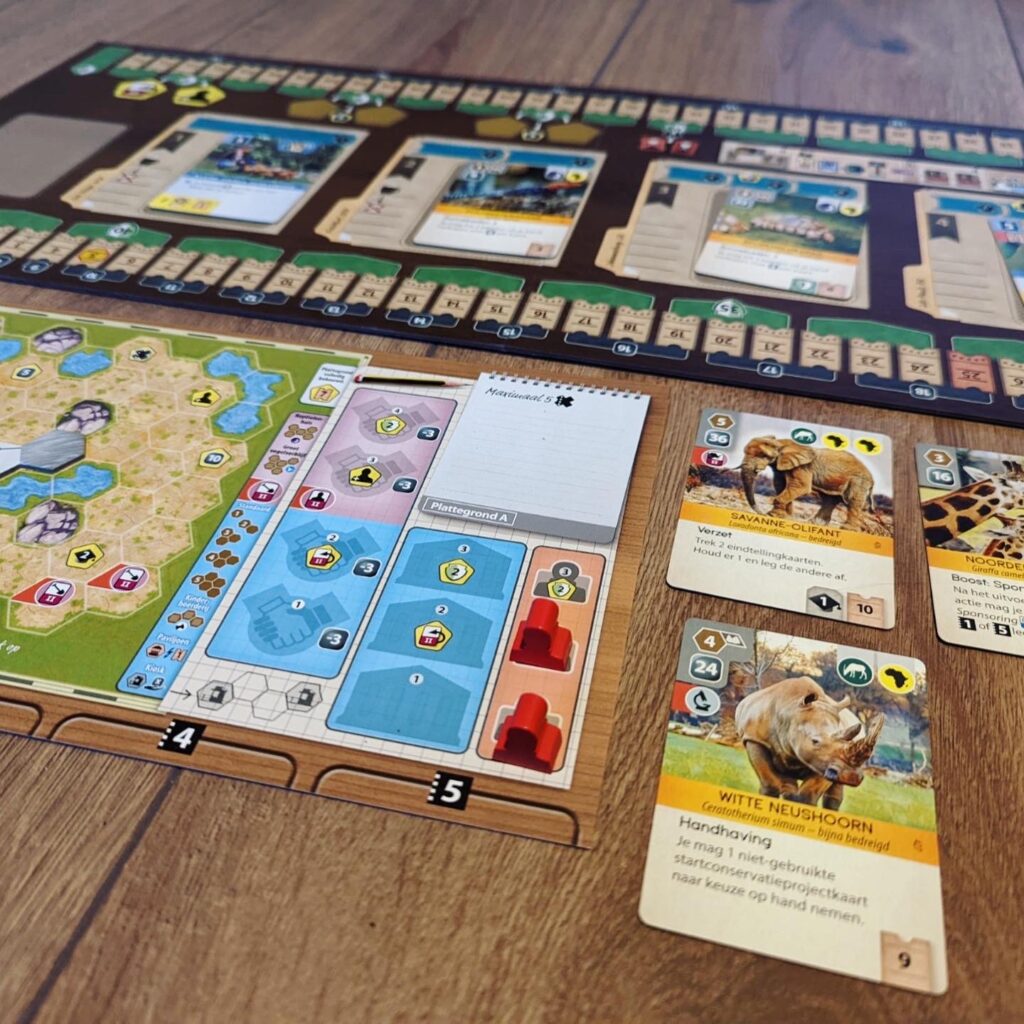 Also the scoring of points and the increase of income are set to be spread out. This is only logical, as a real zoo can hardly survive without sponsorship and will also have difficulty obtaining certain African species without a cooperation in Africa. In addition, you will need to gain popularity, be involved in nature conservation, think about your reputation and have a certain theme in your zoo.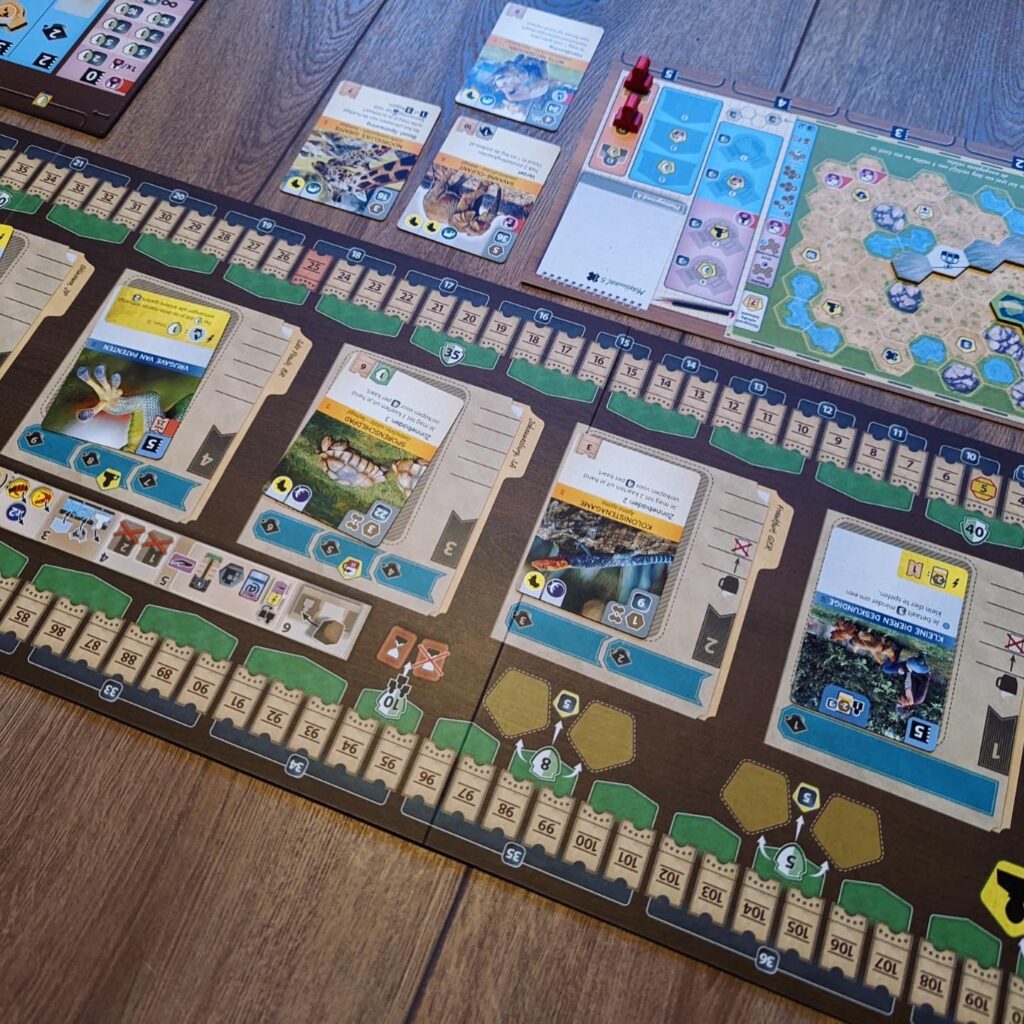 All these different factors – together with different game boards and a huge set of cards – ensure that you can play this game many times without having to make or build exactly the same zoo every time.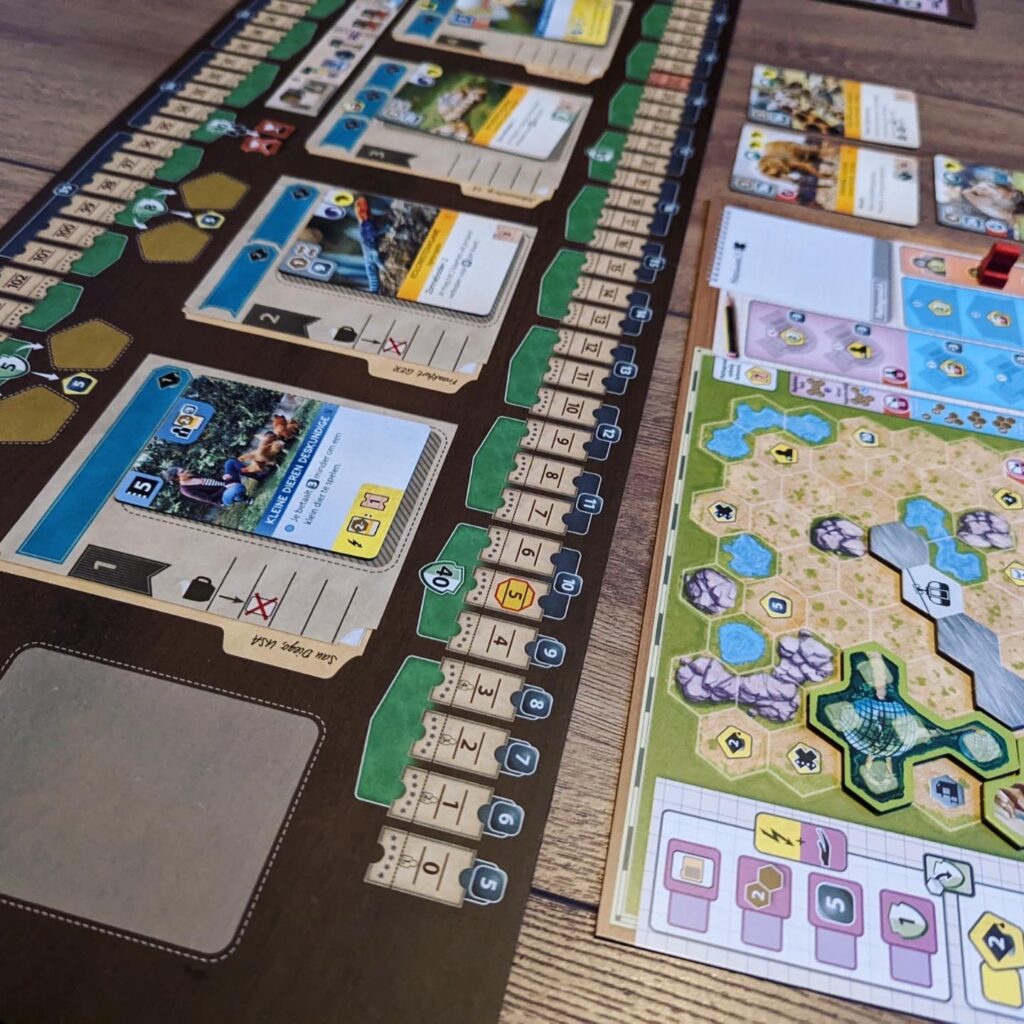 And where according to famous Dutch footballer and analyst Cruyff: every disadvantage has its advantage, every advantage also has its disadvantage: all these possibilities and points of attention make sure that this game is not for beginners. It is advisable to play the game with someone else or to watch a good tutorial before you start. You should also not shy away from opening the rule book several times during the game.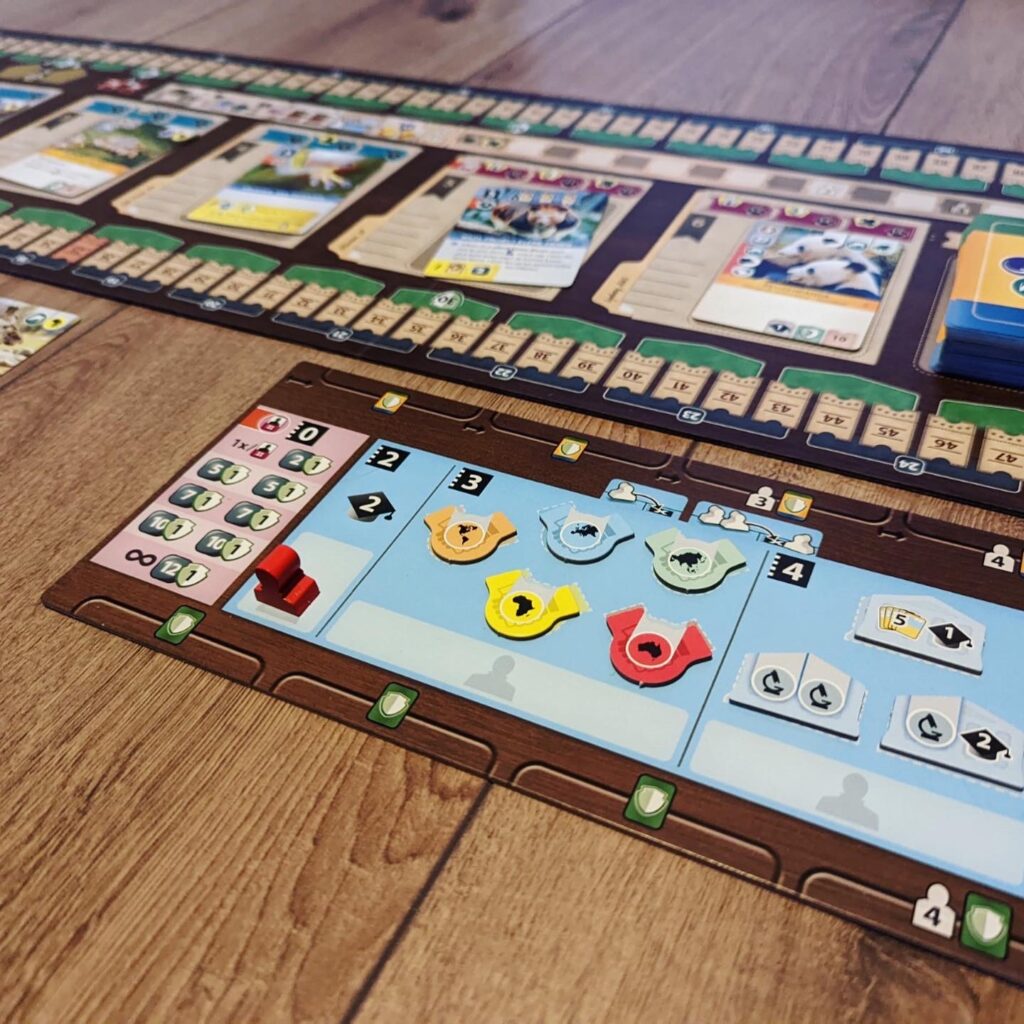 Nevertheless, Ark Nova is an enormously fun game that will keep you entertained for a long time. The zoo theme appeals to me personally and has a high feel-good level. The gameplay is fun and the different elements provide a lot of diversity. The length of the game (more than one and a half hours) and the complexity of the game make sure that it is perfectly challenging for expert players.