Denk jij ook wel eens weemoedig terug aan die regenachtige zondagen waar je de hele middag bezig was met het bouwen van pinguïnverblijven, het uitkiezen van de juiste bomen voor je giraffes en het verzorgen van je tijgers in Zoo Tycoon? Gelukkig hoeft het niet meer bij nostalgie te blijven met Ark Nova, het bordspel waarin je je eigen dierentuin kan maken en helemaal naar je hand kan zetten. Met mooi gedetailleerde kaarten, een strak speelbord en enorm veel verschillende mogelijkheden waan je je zo een echte dierentuindirecteur en heb je je zondag zo weer gevuld.
Hoewel Ark Nova niet echt in rondes werkt, is de basis van het spel begrijpelijk: spelers voeren om de beurt bepaalde acties uit, en op gegeven moment leiden bepaalde acties ertoe dat er een pauze wordt getriggerd. De vijftal verschillende acties zijn steeds hetzelfde, maar de kracht van een actie verandert steeds naargelang de gespeelde acties: na het uitvoeren hiervan wordt de kracht op '0' gezet en worden de andere acties sterker. Dat zorgt ervoor dat je je zetten goed moet plannen en dat je ook niet steeds dezelfde acties blijft uitvoeren. Op gegeven moment kunnen acties ook geüpgraded worden, zodat de dynamiek tijdens het spel ook weer verandert.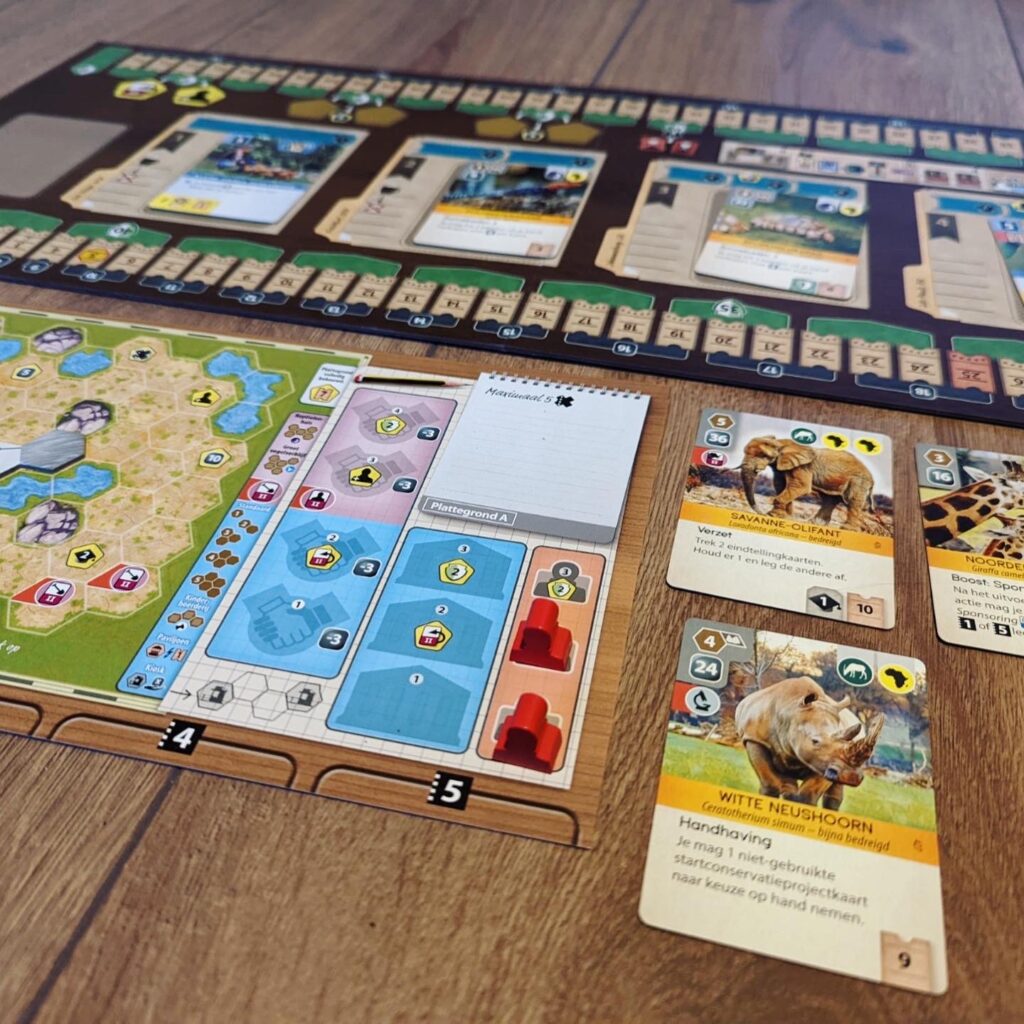 En ook het scoren van punten en het verhogen van je inkomsten is ingestoken op (enige) spreiding. Logisch ook, want een echte dierentuin kan ook lastig overleven zonder sponsoring en zal ook moeilijk aan bepaalde Afrikaanse diersoorten komen zonder een samenwerking in Afrika te hebben gesloten. Daarnaast zal je aan populariteit moeten winnen, je bezig moeten houden met natuurbehoud, denken aan je reputatie én een bepaald thema in je dierentuin willen hebben.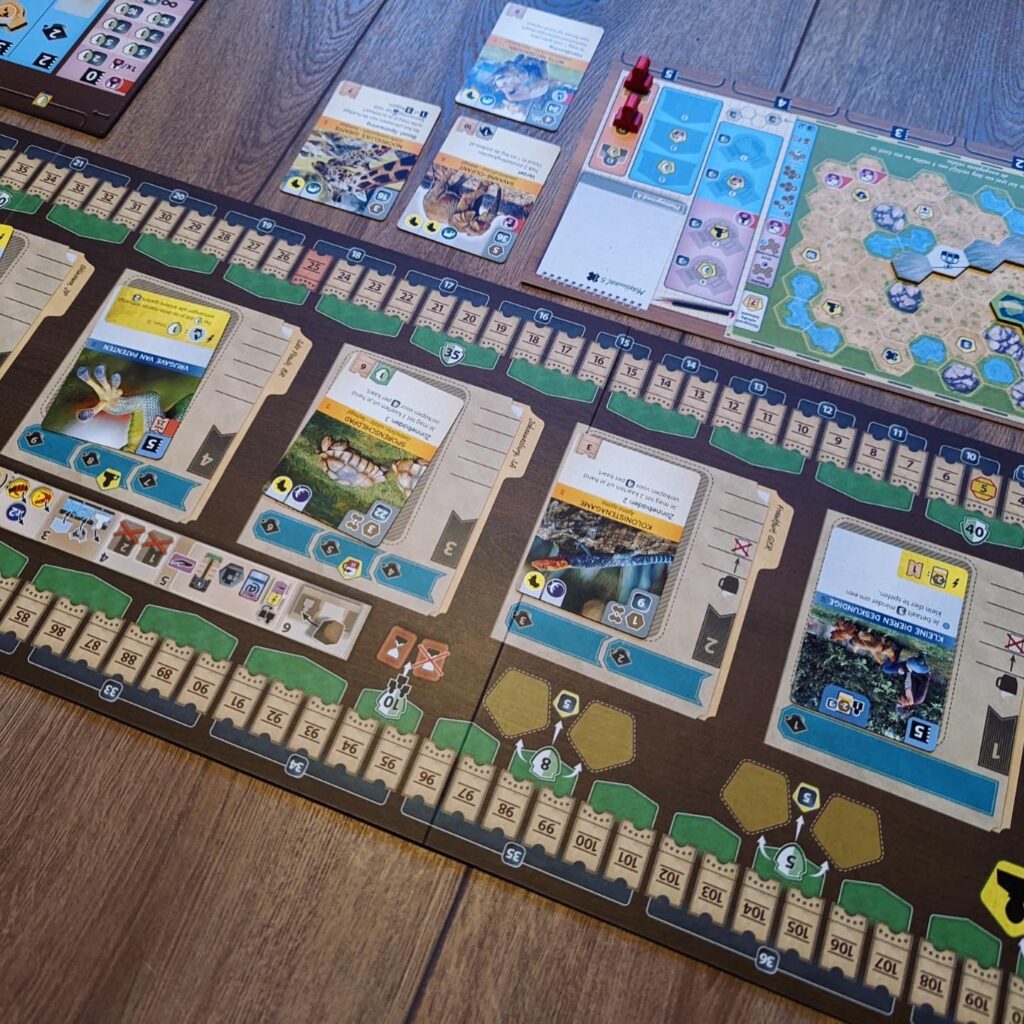 Al deze verschillende factoren zorgen er – tezamen met verschillende speelborden en een enorme set aan kaarten – voor dat je dit spel lekker vaak op tafel kan zetten zonder elke keer exact dezelfde dierentuin te maken of moeten maken.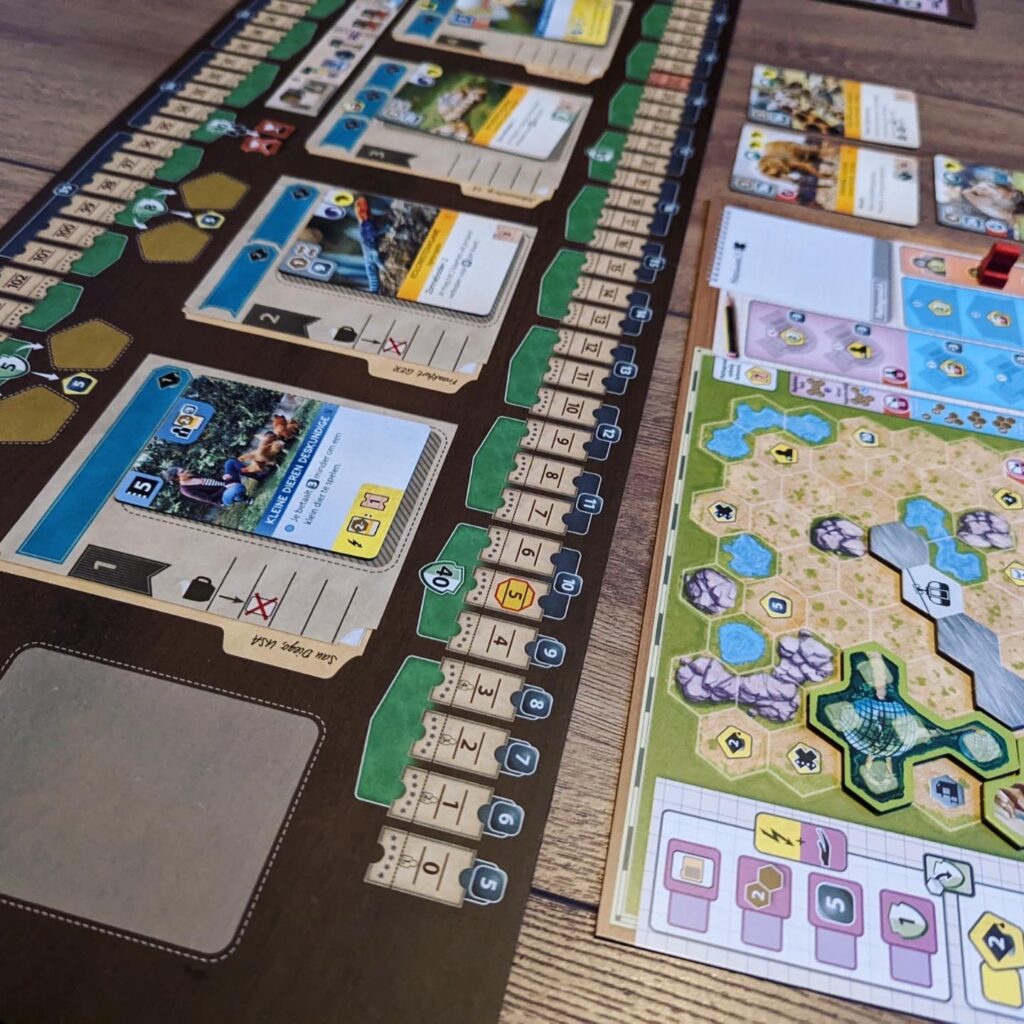 En waar volgens Cruyff elk nadeel zijn voordeel heeft, heeft elk voordeel ook zijn nadeel: al die mogelijkheden en aandachtspunten zorgen er wel voor dat dit spel niet voor beginners is. Het valt aan te raden om het spel eerst een keer bij iemand te spelen of een goede tutorial te bekijken, alvorens je aan de slag gaat. Ook moet je er niet voor terugdeinzen om tijdens het spel het regelboek een aantal keer open te slaan.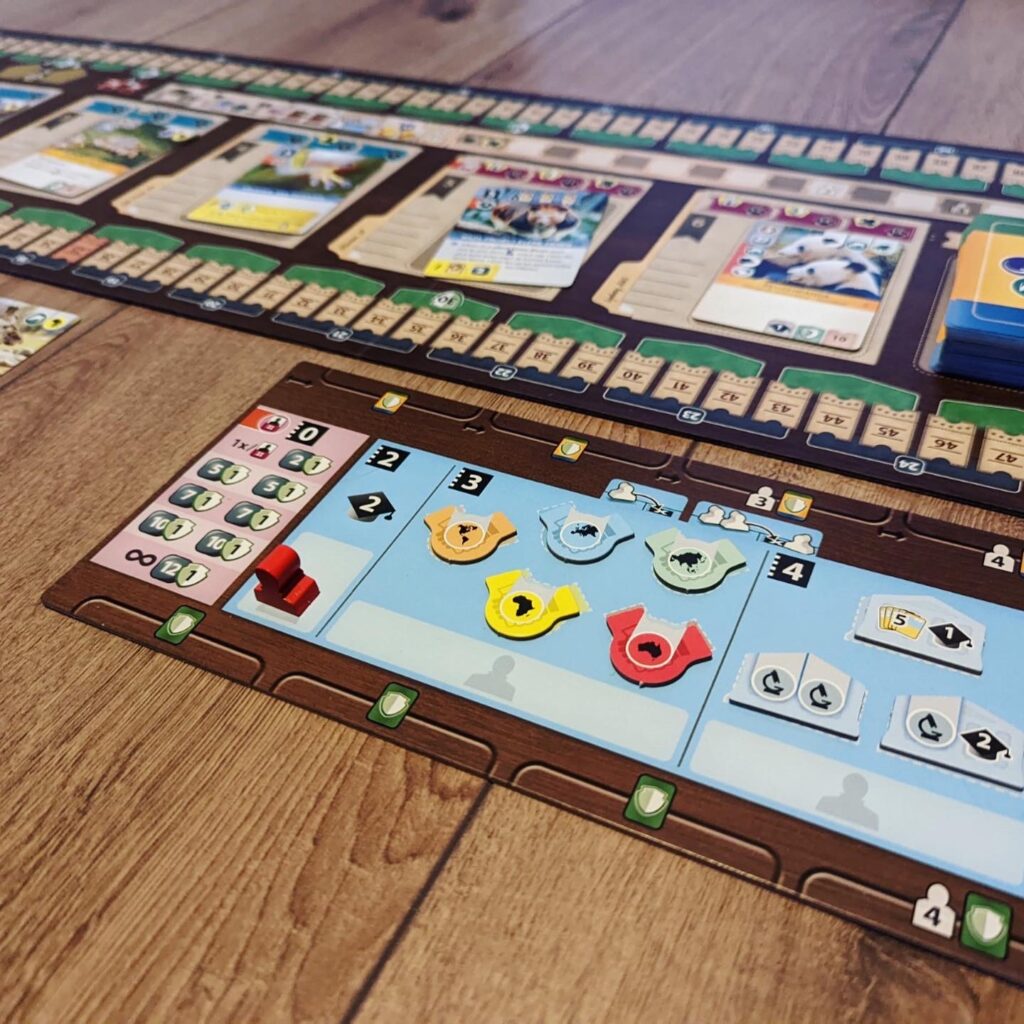 Desalniettemin is Ark Nova een enorm leuk spel, waar je je lekker lang mee kan vermaken. Het dierentuinthema spreekt mij persoonlijk heel erg aan en heeft een hoog feelgood gehalte. De gameplay werkt prettig en de verschillende elementen zorgen voor veel diversiteit. De spelduur (meer dan anderhalf uur) en de complexiteit van het spel zorgen er wel voor dat het niet voor beginners is, maar de perfecte uitdaging voor experts.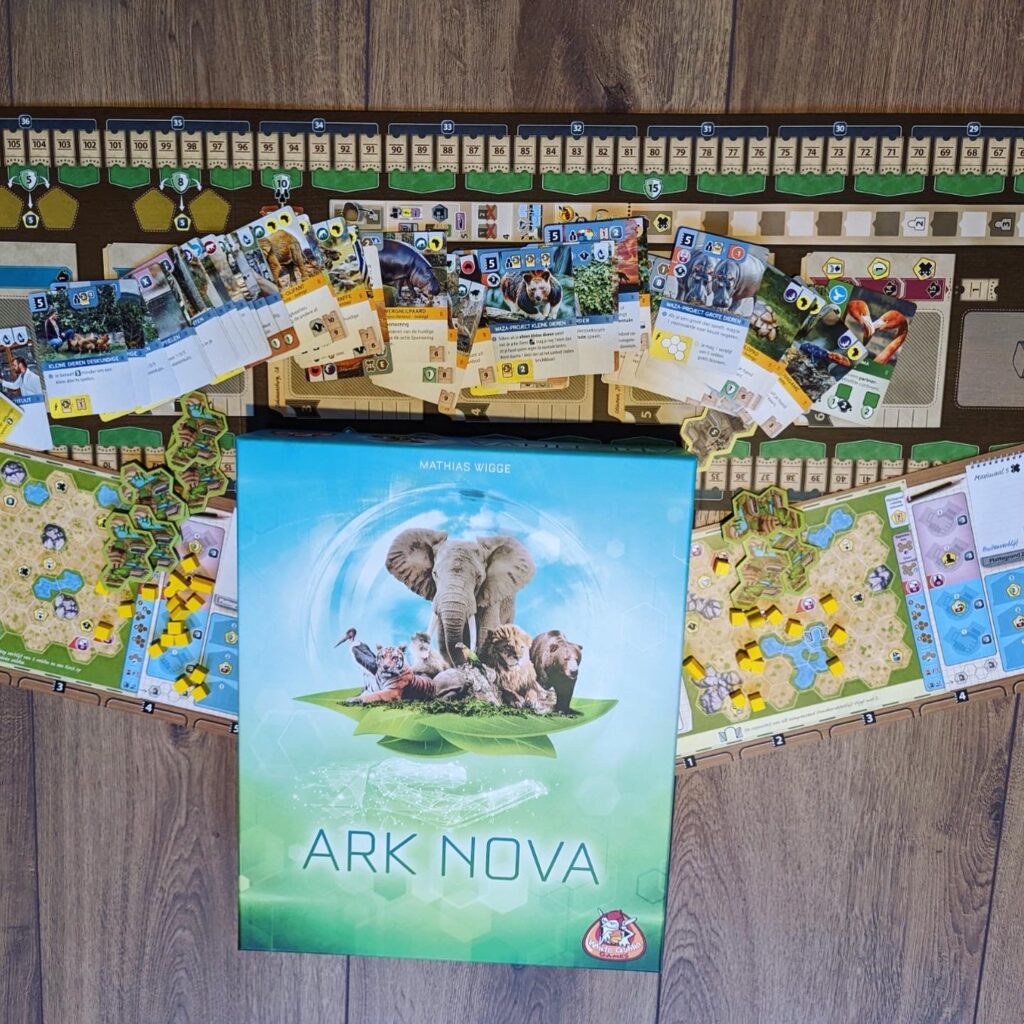 Steun Dice Daniel en bestel Ark Nova op Spellenwinkel.nl