Jij vieze vuile vunzige valsspelende vlegel! In Valse Motten van 999 Games wordt valsspelen beloont. Sterker nog: het is de manier om te winnen! Weet jij jouw medespelers te bedriegen of mot je toch beleefd blijven?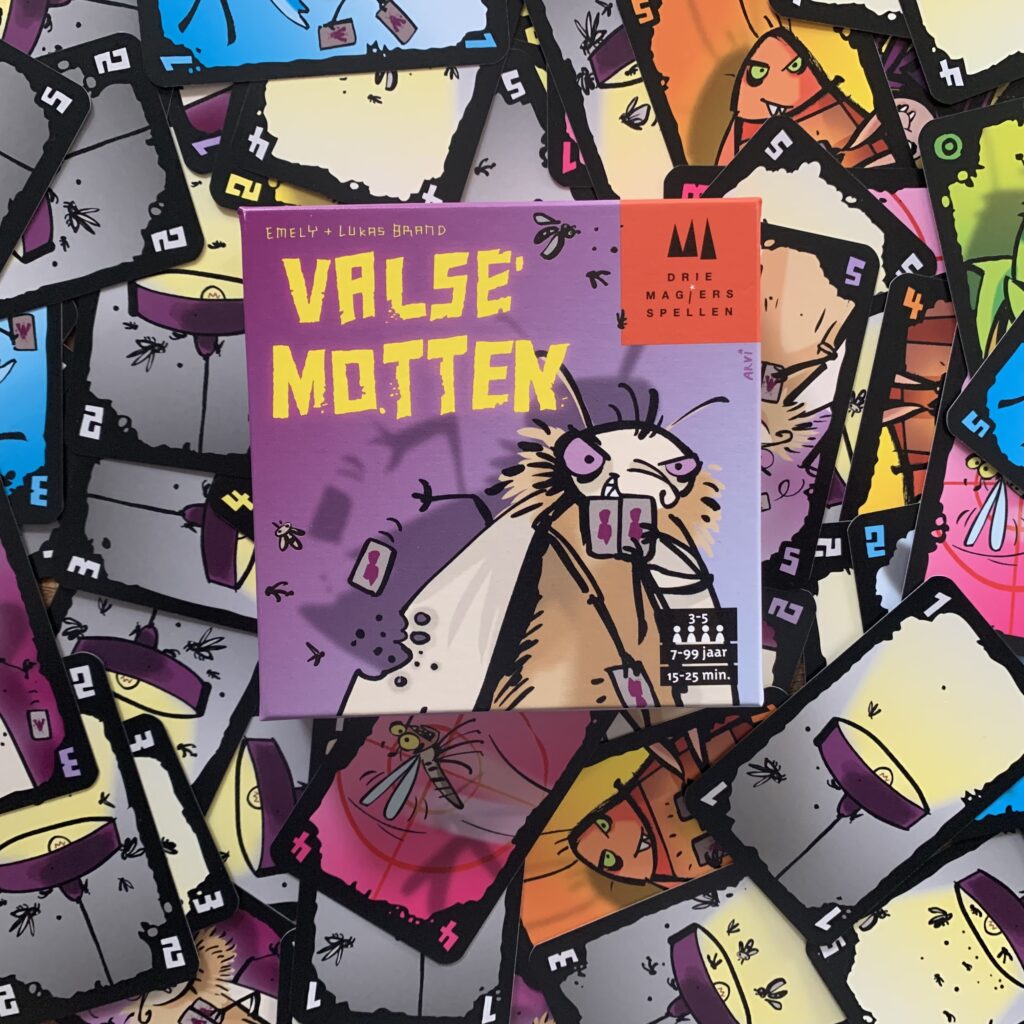 In Valse Motten moeten spelers hun kaarten als eerst zien weg te spelen. In de basis heeft het daarom ook iets weg van spellen zoals uno. Je speelt je kaarten namelijk op een bepaalde manier weg op een centrale stapel. Sommige kaarten hebben speciale eigenschappen. Het grote verschil met vergelijkbare spellen is dat je mag (en soms zelfs moet) valsspelen. Het is toegestaan om op slinkse alternatieve manieren van jouw kaarten af te komen. Laat je kaarten op de grond vallen, stop ze in je mouw, ga er op zitten of speel stiekem meerdere kaarten tegelijk. Liegen, bedriegen en valsspelen loont.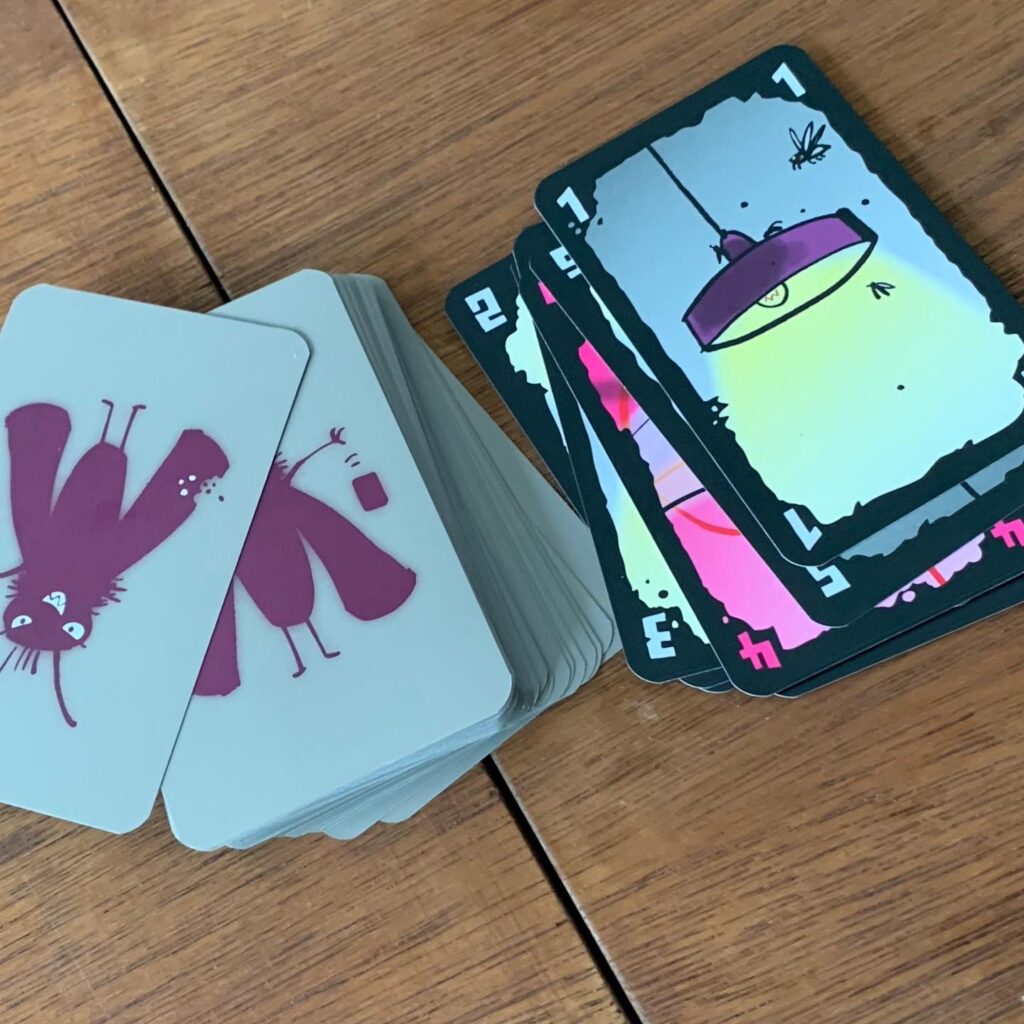 Je kan echter niet altijd met valsspelen wegkomen. Jouw hand met kaarten moet in principe ten alle tijden zichtbaar zijn. Daarnaast is een van de spelers de wisselende rol van de beschermingskever. Als deze speler ziet dat je valsspeelt, wordt je stevig aangepakt. Speel jij als eerste jouw kaarten weg? Dan ben jij het valst van al het andere ongedierte.
Valse Motten behoort tot dezelfde (thematische) reeks aan spellen waar ook Kakkerlakkenpoker en -salade en pissebedden aan toebehoren. In deze grappig vormgegeven spellen waar ondieren de hoofdrol spelen, is het vooral lachen gieren brullen voor het hele gezin of met een alcoholische versnapering. Ook Valse Motten is erg leuk om tussendoor te spelen met een gezellige groep mensen.