Lamaland, van 999 Games, bestaat uit blokkerige dorpsbewoners, veel kleur, cacaobonen, aardappelen, mais, tetristegels, verschillende hoogtes en uiteraard een hoop lama's. Weet jij bergen te bewegen en jouw lama's tot grote hoogte te brengen of laat jij je bespugen door deze wollige viervoeters?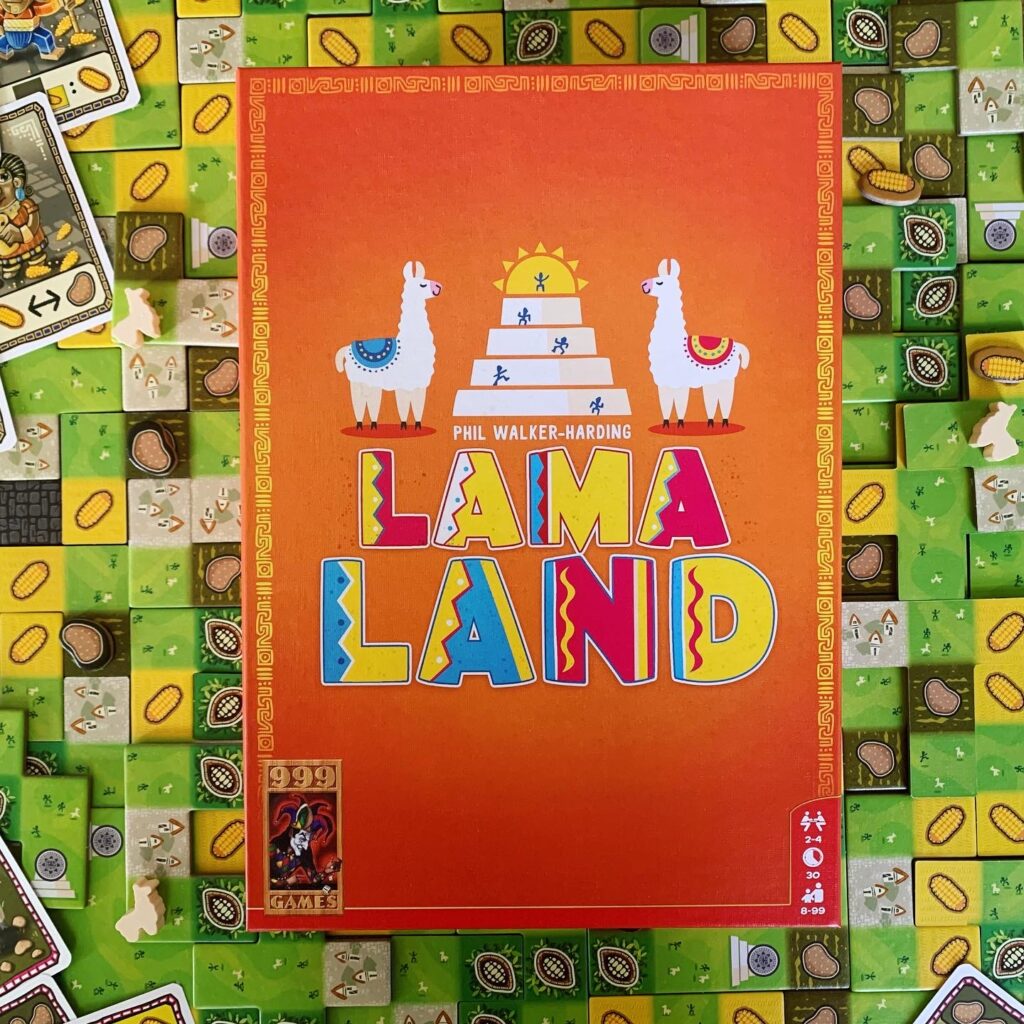 Alle spelers bouwen aan hun eigen lamalandje met de verschillende terreintegels. Elke beurt pakken spelers een van de beschikbare tegels en liggen die aan hun land of bovenop al geplaatste tegels op hun land. Door tegels te plaatsen, wordt het land groter en hoger, maar verzamelen spelers ook cacaobonen, mais en piepers van de de velden en akkers die zij bedekken met terreintegels. Naast deze lamavoeding, kun je ook dorpsbewoners vrijspelen door deze terreintegels te plaatsen. Dorpsbewoners hebben allemaal een eigen beroep en leveren extra acties op die spelers tijdens een beurt kunnen gebruiken.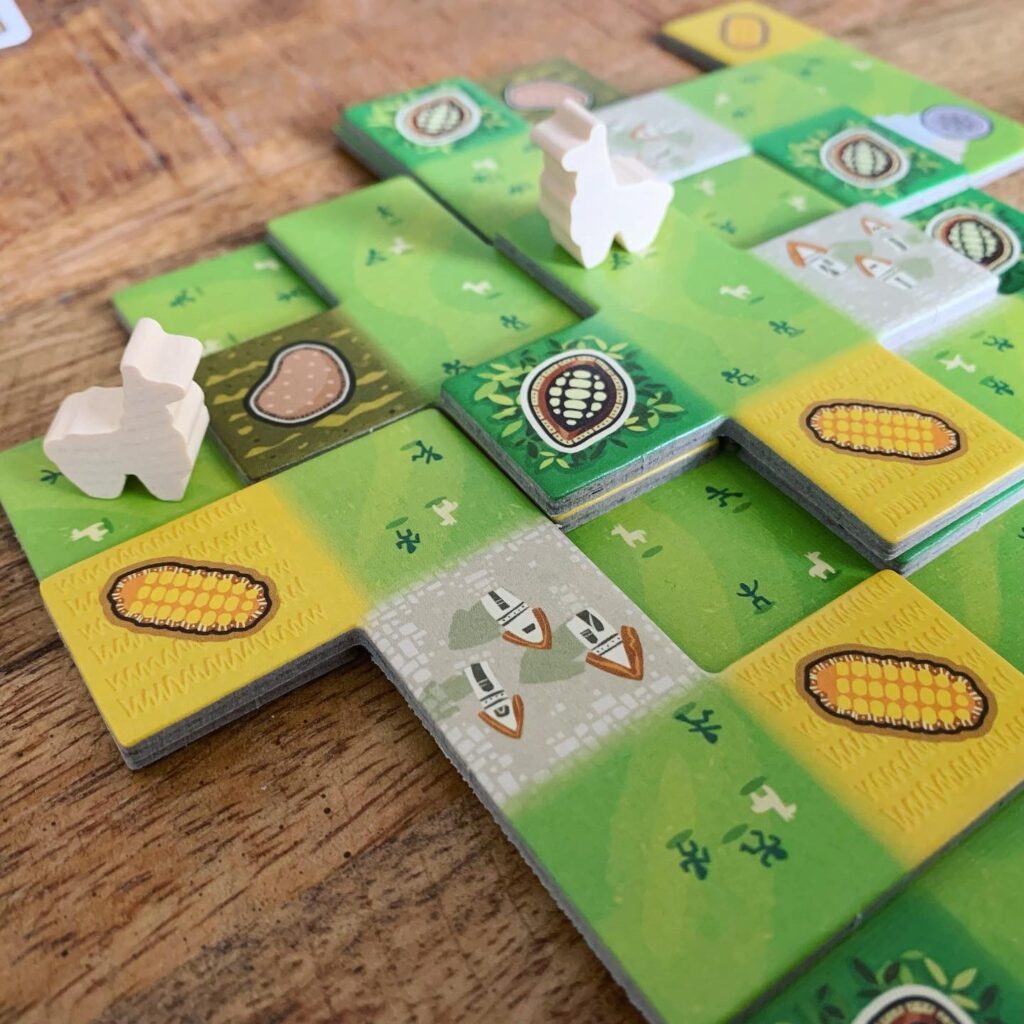 Met voedsel kun je tijdens een beurt een lama kopen. Je pakt de bovenste kaart van een specifiek type lama (afhankelijk van het voedsel dat ze eten). Deze kaarten leveren punten op aan het einde van het spel. Als je een lama voedt, moet je ook een lama meeple op een leeg veld in jouw speelveld plaatsen. Je kan later geen tegels meer bouwen over plekken waar lama's staan te grazen. Soms moet je daardoor even wachten met het voeden van een lama. Lama effe zitten…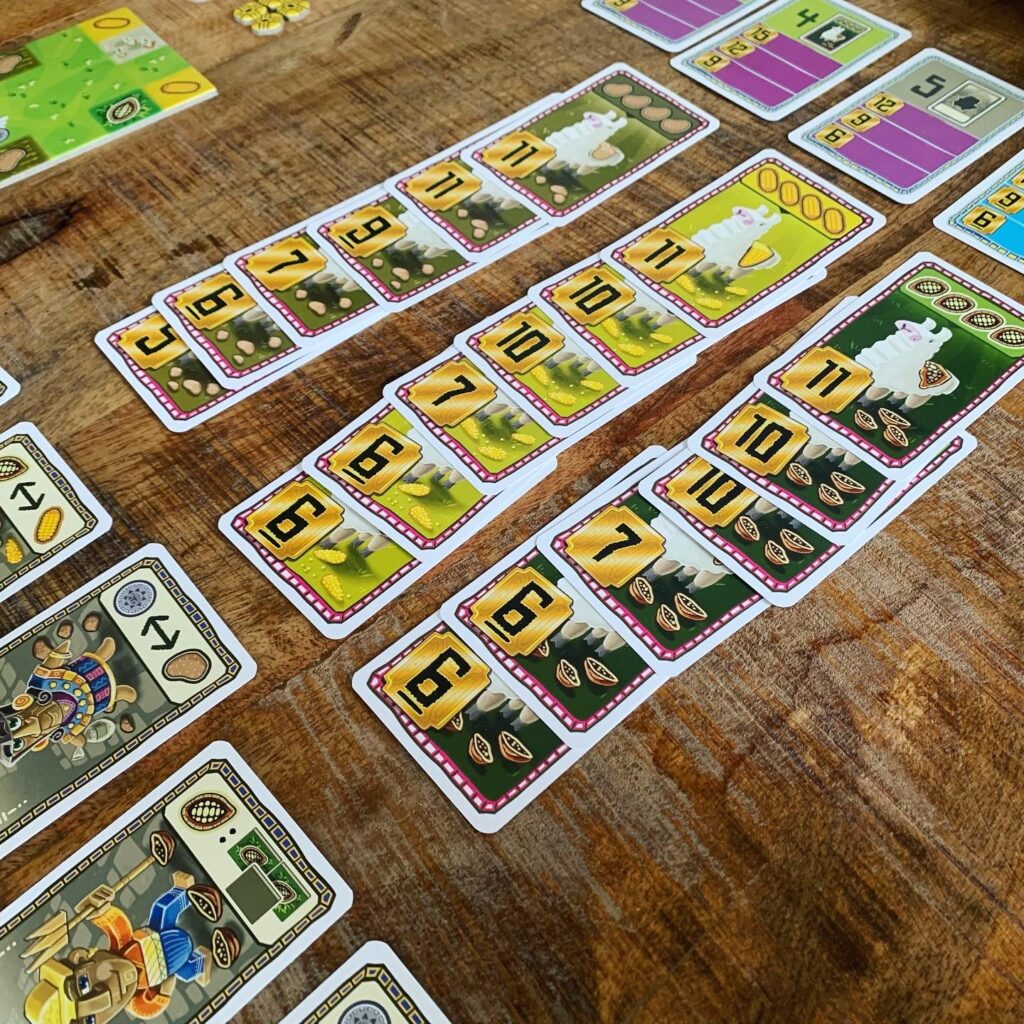 Tijdens een beurt kun je ook "inzetten" op een van de open geplaatste doelkaarten. Het behalen van doelen, levert punten op aan het einde van het spel. Vroeg inzetten, betekent dat je meer punten kunt verdienen, maar alle spelers weten dan wel welke doelen jij wilt behalen. De speler die aan het einde van het spel de meeste punten heeft behaald, wint!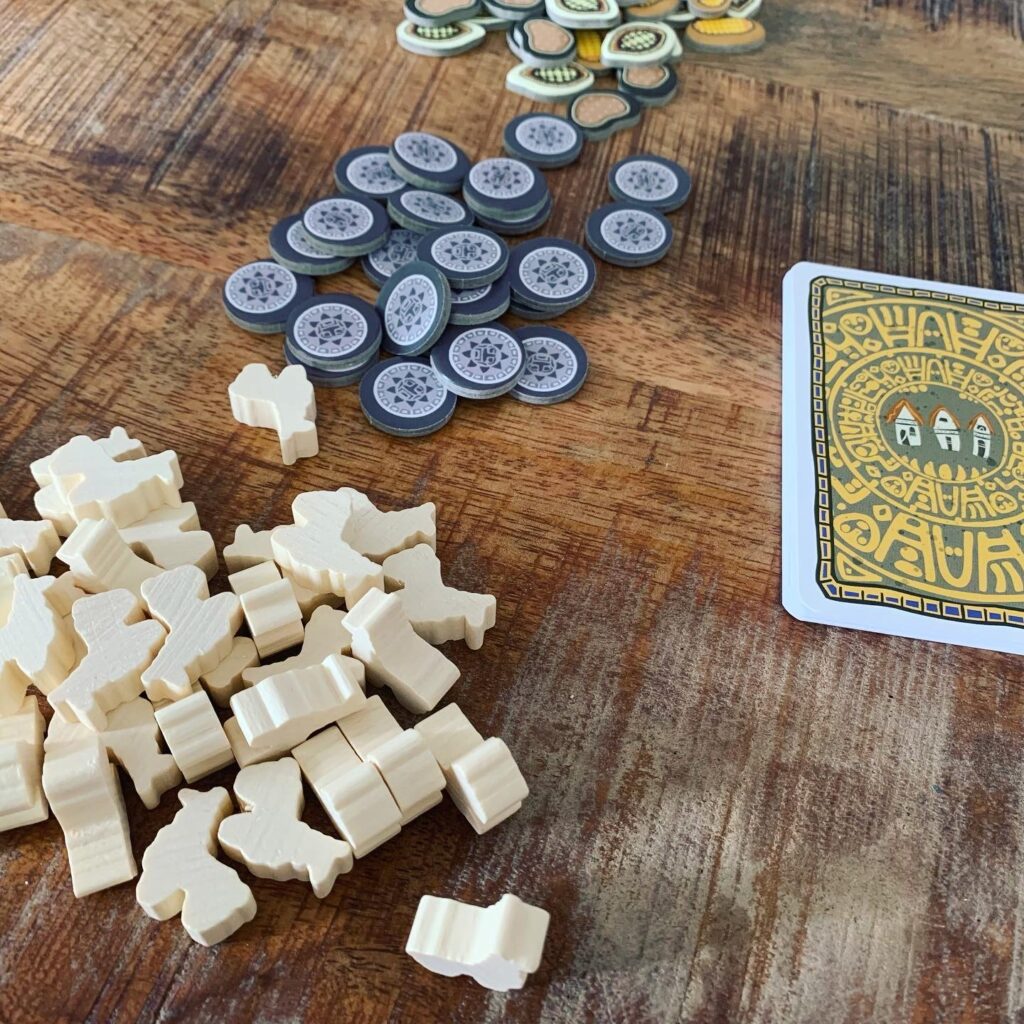 Lamaland is een simpel tegellegspel van de bedenker van Berenpark. Het is erg kleurrijk en goed geschikt voor de hele familie. Doordat het spel verschillende doelen en lamakaarten met punten heeft, is er ook voldoende afwisseling van dit luchtige spel. Een aanrader voor liefhebbers van luchtigere puzzelspellen met wat wat vriendelijke interactie, maar wellicht wat minder spannend voor de veelspelers.