We bevinden ons een aantal zeemijl onder water. Met het blote oog valt niets meer te zien, maar gelukkig hebben wij onze sonar nog. Een aantal torpedoslagen hebben we kunnen opvangen of ontwijken, maar nog een paar rake inslagen en onze systemen zullen falen. Tijd om terug te slaan en alles af te vuren op onze tegenstander. Fire everything! In Torpedo Dice ga je heel toepasselijk dobbelstenen gebruiken als torpedos om de onderzeeër van jouw tegenstander aan gort te schieten. Eindigt de submarine van jouw tegenstander op de bodem van de oceaan of slaap jij zelf bij de vissen?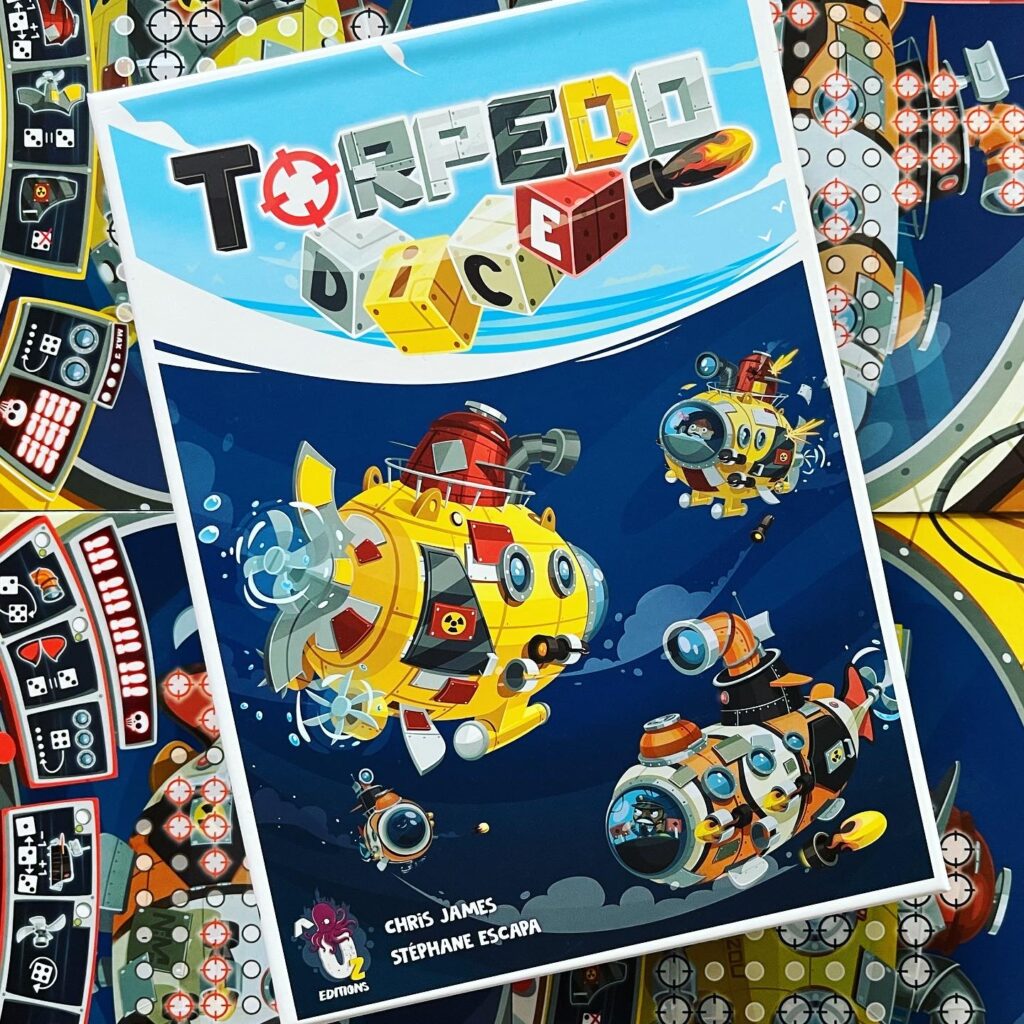 Tijdens het spel dobbelt de actieve speler de beschikbare dobbelstenen. De dobbelstenen geven geen waardes aan, maar een aantal schoten op een raster van 3 bij 3. Deze schoten mag je aankruisen op jouw gelamineerde scorebord die, naast jouw eigen cockpit, de onderzeeër van jouw tegenstander weergeeft. Elk oog op de dobbelsteen is een schot op het raster die je als impact van jouw torpedos op het scorebord gaat tekenen om zo de onderzeeër van jouw tegenstander voor eeuwig te laten zinken. Let echter goed op, slechts enkele cirkels op het scorebord gelden als een raak schot. Je moet alle beschikbare punten tekenen en een misser levert effectief een strafpunt op waardoor je een extra torpedo moet gebruiken. Is jouw reserve op, dan verlies je het spel.
Je kan echter speciale systemen van jouw onderzeeër gebruiken om de worp te manipuleren. Deze systemen kunnen ook worden uitgeschakeld. Als jouw tegenstander alle kritieke punten van een bepaald systeem weet te raken, is dit systeem onklaar gemaakt. Heeft een speler alle kritieke systemen van zijn of haar tegenspeler onklaar gemaakt, dan wint deze speler het spel.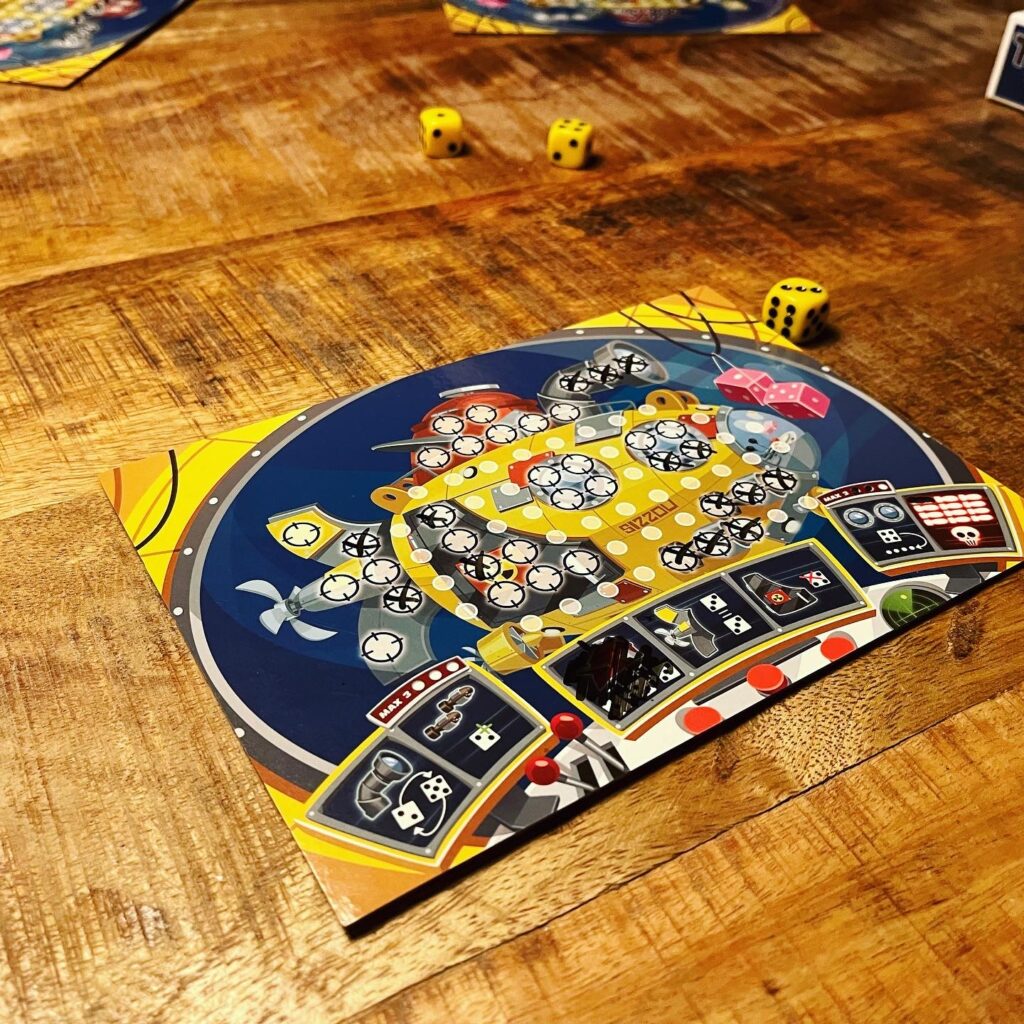 Torpedo Dice is een eenvoudige roll & write. Het spelelement waarbij je niet de waarde van de dobbelstenen gebruikt, maar de positie van de ogen van de dobbelsteen voelt uniek, maar tegelijkertijd, zeker aan het begin, verwarrend. Je moet namelijk altijd in het raster van 3 bij 3 denken en daardoor gaat daar soms wat meer tijd in op. Het gebruik van de systemen geeft een manier voor spelers om geluk te mitigeren. Torpedo Dice is verder een heel eenvoudig spel met weinig poespas, maar daardoor wellicht ook minder herspeelbaarheid. Voor veelspelers wellicht minder interessant, maar het is een leuke manier oor jongere spelers om de ontwikkeling van ruimtelijk inzicht te stimuleren.