Als je een liefhebber bent van moordmysteries, slasherfilms of domweg leuke teampuzzels, dan is Terrorscape waarschijnlijk jouw ding. Wij hadden de eer om een pre-productie exemplaar te testen en we hebben genoten! In Terrorscape spelen de spelers een gestoorde killer (denk aan Jason Voorhees of Leatherface) of een groep onschuldige mensen (denk aan zomerkampleiders). Wie overleeft een nachtje in dit verlaten landhuis!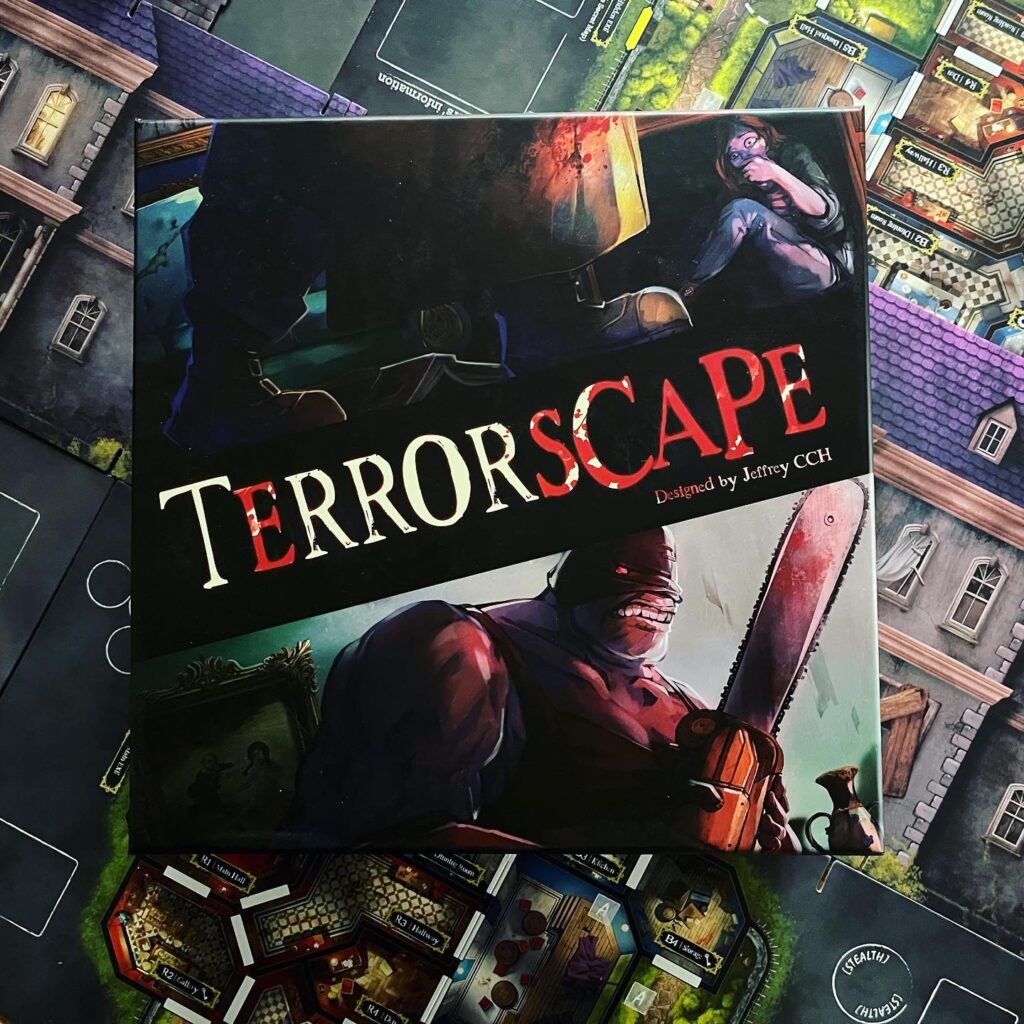 Terrorscape is samengevat een mix van de beste elementen van Scotland Yard, Zeeslag en Cluedo. De onschuldige mensen hebben ieder een eigen speciale kracht en moeten door middel van sluipen, zoeken naar voorwerpen en samenwerken sleutels verzamelen om het landhuis te ontsnappen – of een radio repareren om de politie te bellen. De gestoorde killer moet erachter zien te komen waar de mensen zich bevinden in het landhuis en ze beurtelings in mootjes hakken. Is een persoon vermoord, dan wint de moordenaar (wie had dat gedacht?).
Het spel is echter minder straight-forward dan je denkt. De killer kan niet zien waar de mensen zijn. Op basis van geluiden die de mensen mogelijk maken door middel van hun acties of getrokken voorwerp- of actiekaarten moet de speler die de killer is proberen te bepalen in welke kamer zij zich bevinden. Dat is lastiger dan je denkt! Des te meer omdat de onschuldigen met behulp van voorwerpen en extra acties de moordenaar op het verkeerde pad kunnen brengen. Ze kunnen bijvoorbeeld glas gooien in een aangrenzende kamer, een alarm laten afgaan of een sluiproute nemen. De killer kan echter weer deuren barricaderen om de onschuldigen in het nauw te drijven.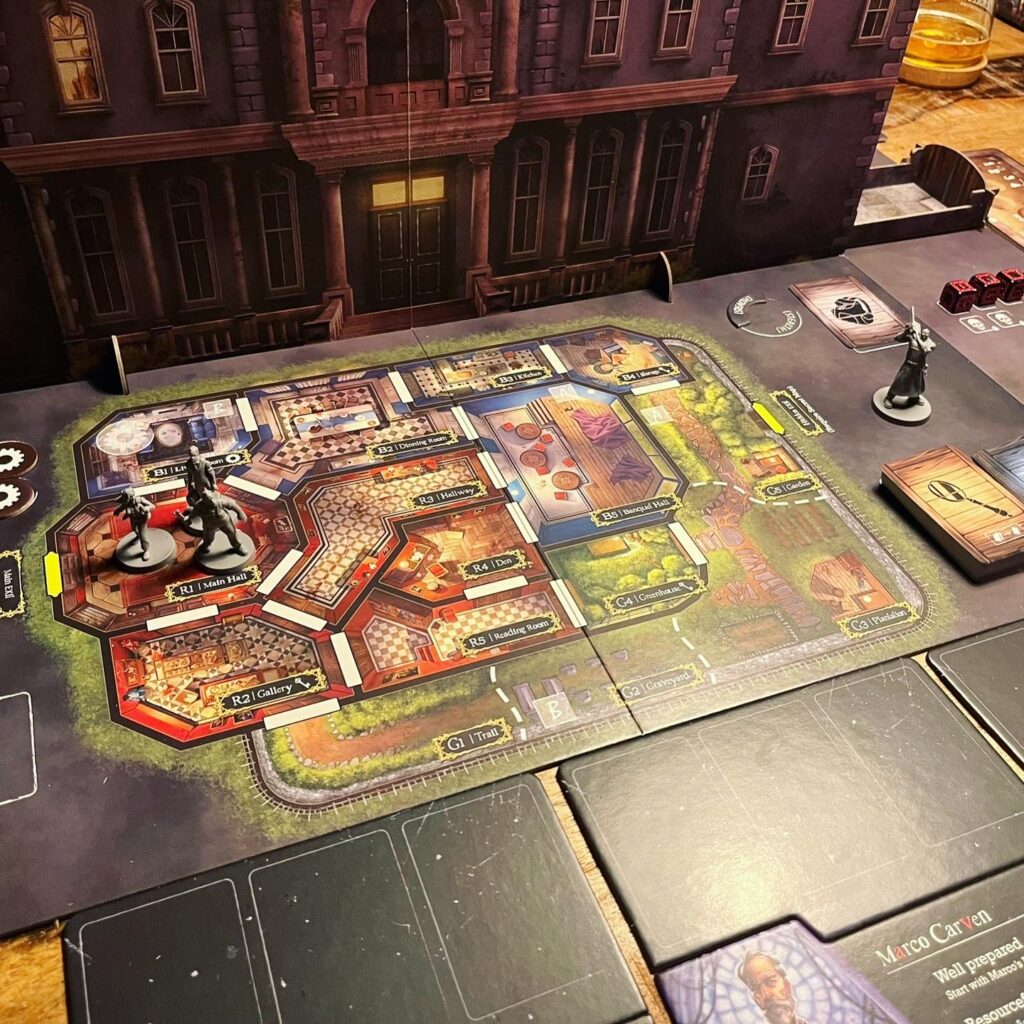 Terrorscape vergt veel samenwerking, tactiek en domweg plezier met een vleugje geluk! Daarnaast is het spel een prachtige productie (zelfs in pre-productie vorm!). Het enorme 3D-landhuis functioneert als zichtscherm om informatie tussen spelers verborgen te houden, maar ook als dubbeltoren en zorgt voor de nodige table presence. De figuren zijn gedetailleerd en de artwork van de spelonderdelen is mooi en gruwelijk gedaan. Hoewel het spel dus nog niet officieel uit is hebben we ons uitstekend vermaakt en oogde het uitdagend maar gebalanceerd. Heerlijk spelletje om enkele uurtjes mee in de pan te hakken!