Na het succesvolle eerste deel is het ook in het tweede deel van Suspects weer aan de spelers om drie moordmysteries op te lossen. Ieder mysterie telt ongeveer vijftig kaarten waarop aanwijzingen staan. Dit varieert van de ondervraging van een persoon tot het betreden van een locatie of het onderzoeken van een voorwerp. Een enkele keer kom je een kaart tegen die niet onder een van deze categorieën valt. Verder zijn niet alle kaarten direct beschikbaar. Kaarten moeten vrijgespeeld worden en soms kan het zelfs zo zijn dat de spelers door het maken van bepaalde keuzes kaarten (met bewijs!) mislopen. Denk dus goed na welke aanwijzing jullie nodig denken te hebben.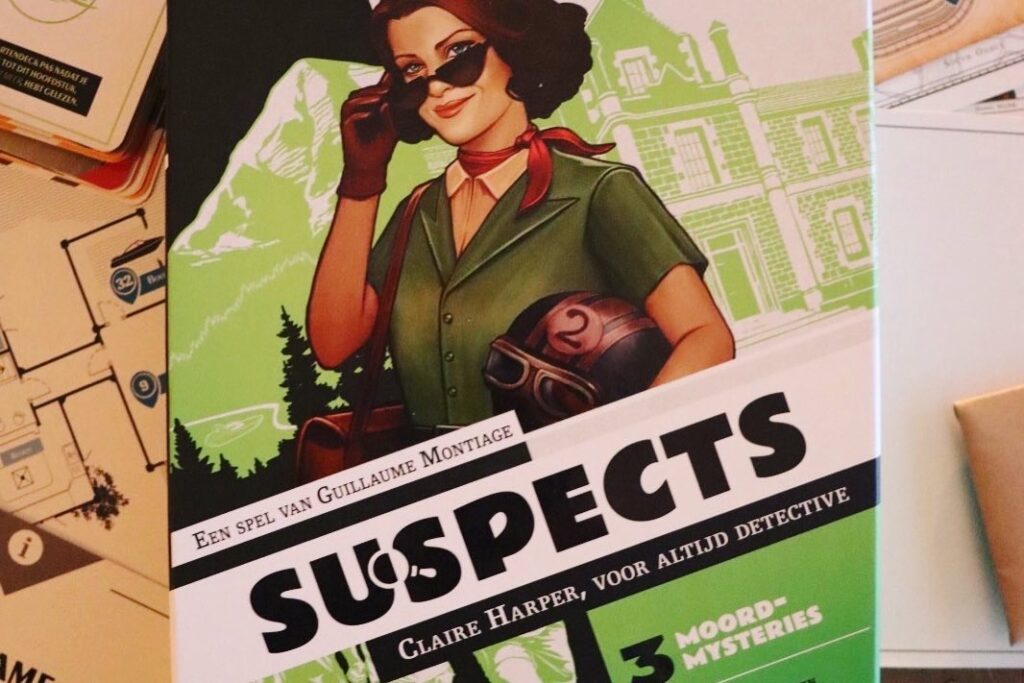 Het doel van het spel is uiteraard het oplossen van de mysteries (no shit, Sherlock). Een mysterie telt steeds een bepaald aantal vragen dat beantwoord moet worden. Worden de vragen aan het eind van het spel goed beantwoord dan levert dat vanzelfsprekend punten op, maar als de spelers het voor elkaar krijgen om bepaalde vragen gedurende het spel te beantwoorden, dus met minder aanwijzingen en omdat het bewijs nou eenmaal geen andere conclusie toestaat, dan kunnen er meer punten verdiend worden. Wees dus zowel snel als grondig!
Belangrijk is dat de spelers goed blijven communiceren en iedere aanwijzing ter harte nemen, maar let op dat er geen ruis op de lijn ontstaat. Of zoals Ellie Lust, de bekendste politievrouw van Nederland, zou zeggen: etherdiscipline!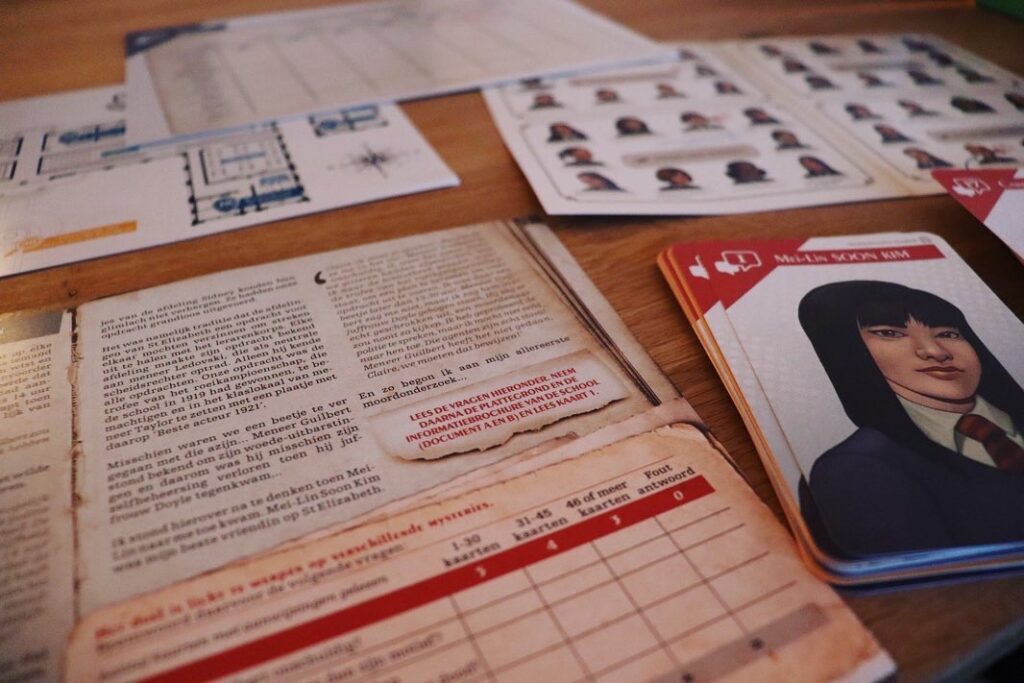 Net als in Suspects I leek het eerste mysterie wat beter te doen dan de andere twee. Althans, in beide gevallen leverde dat mysterie de meeste punten op. Dat kan toch geen toeval zijn? Verder is ook Suspects II weer een schot in de roos. Erg vermakelijk om te spelen met vrienden en jezelf voor even speurneus te voelen. Met logisch nadenken en het leggen verbanden kom je al een heel eind, maar heel gemakkelijk is het zeker niet. Een aardige verandering was overigens dat de mysteries zich in Suspects II afspelen in verschillende perioden van het leven van Claire Harper. Zo krijgen de spelers een kijkje in het leven van Harper als tiener op een meisjesschool, als volwassen vrouw van eind dertig tijdens een officiële marathonwedstrijd vlak na de Tweede Wereldoorlog en als oudere vrouw die kortstondig op bezoek is bij haar beste (school)vriendin (die ook een rol heeft in mysterie 1).
Al met al is zijn de Suspects-spellen gewoon erg goed en leuk om te spelen, maar blijf altijd scherp want 'there is nothing more deceptive than an obvious fact'.