Als het om bordspellen aankomt ben ik (Erik) een echte treinspotter. Ik heb een voorliefde voor spelletjes met treinen. Vrijwel elke uitbreiding van Ticket to Ride staat bij mij in de kast en ik plan routes en knip kaartjes als geen ander. Small Railroad Empires trok dan ook qua thema gelijk mijn aandacht. Wat ik in eerste instantie dan ook erg leuk vind, zijn dan ook de mini sporen en de grondstoffen. Loopt het spel zelf ook als een trein?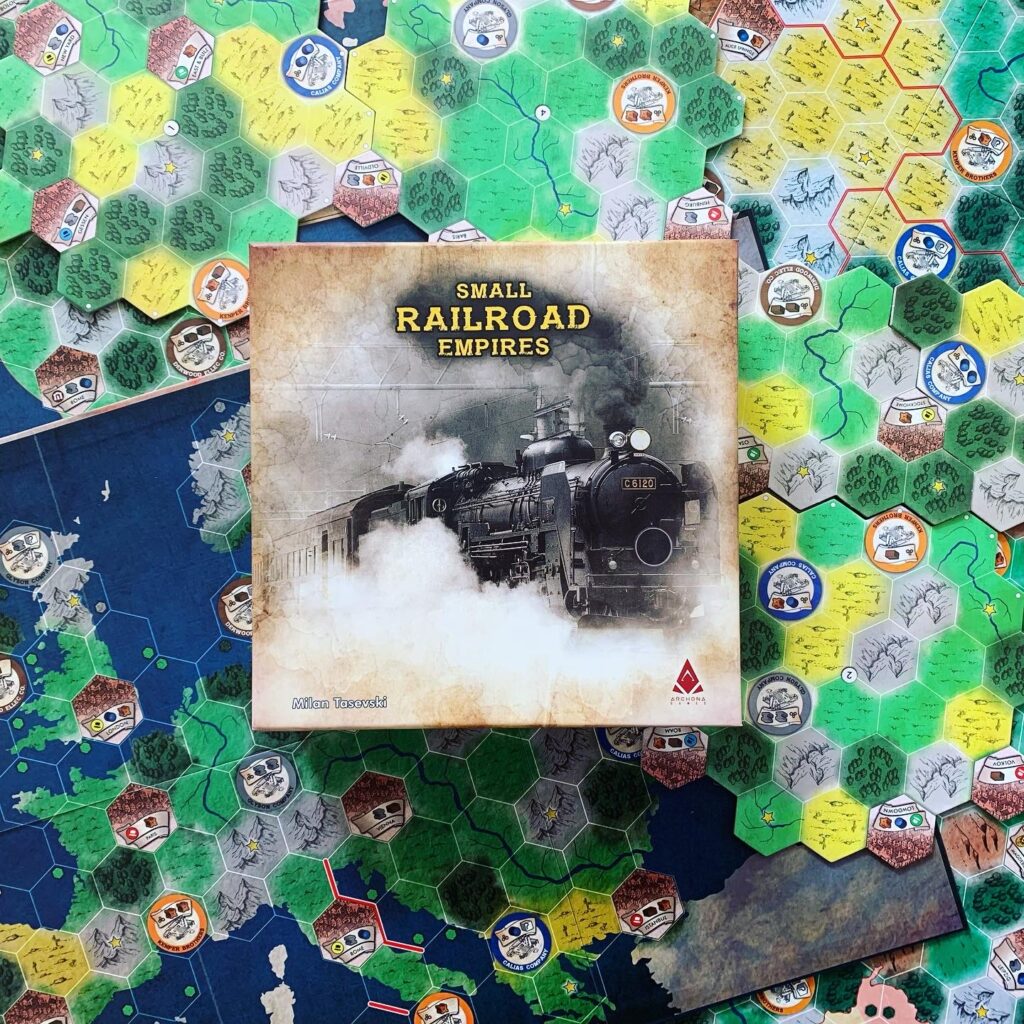 Het doel van Small Railroad Empires is om als echte handelsmagnaat een treinimperium op te bouwen en tussen fabriek en steden de juiste grondstoffen te vervoeren. Wie aan het eind van het spel de meeste prestigepunten heeft, wint. Deze punten kun je op veel verschillende manieren verdienen: door het bouwen van sporen, missies behalen of als eerste een van de gezamenlijke doelkaarten te vervullen. Wees niet te zuinig met je dollars, geld moet namelijk rollen, en houd de gezamenlijke doelen goed in de gaten.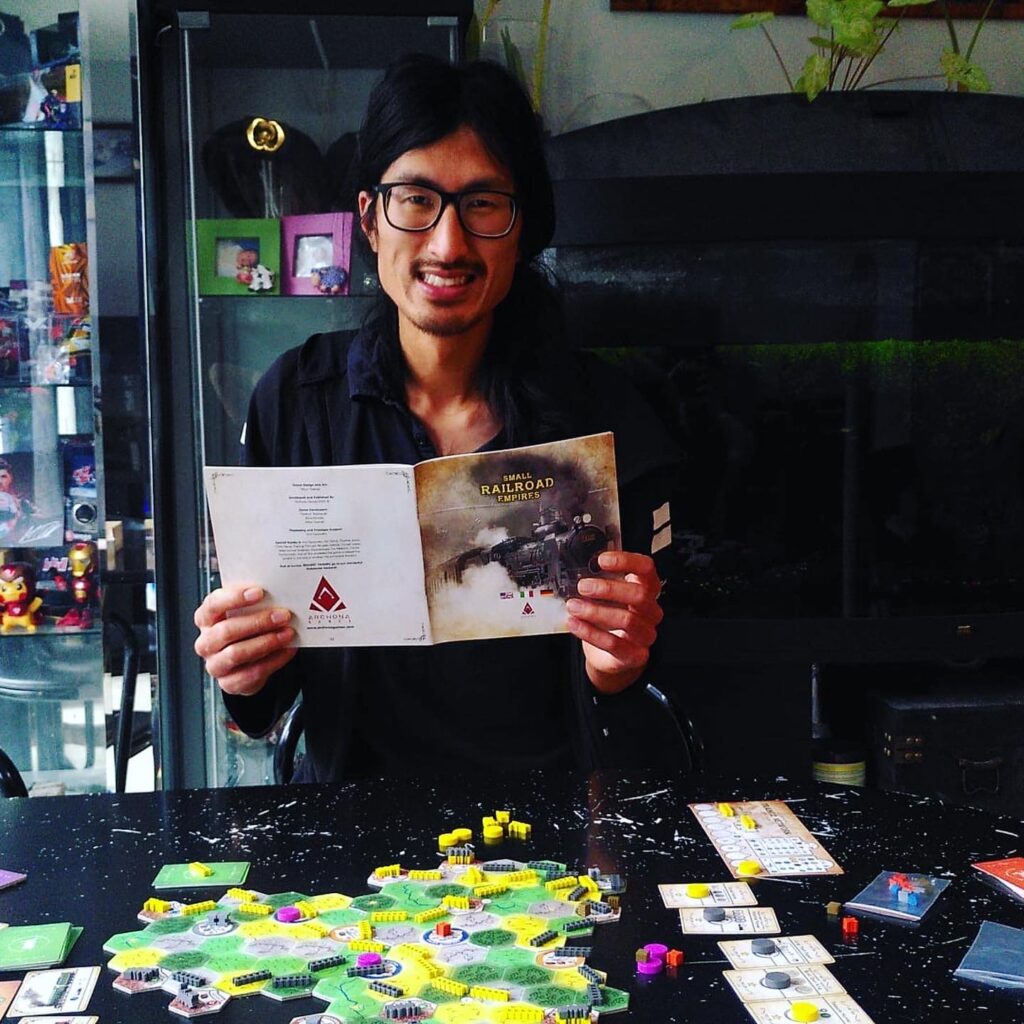 Het allereerste potje Small Railroad Empires heb ik gespeeld met mijn nichtje. Wie toen gewonnen heeft? Dat laten we even in het midden. Met zijn tweeën is er best wat ruimte op het bord, dus het spel is in mijn mening een stuk spannender met meer spelers en ideaal met vier. Je zit elkaar dan, op een positieve manier, behoorlijk in de weg, omdat op elke tegel en stad slechts ruimte is voor twee sporen. Elkaar blokkeren is extra interactief wat met twee spelers enigszins ontbreekt. Desalniettemin heb ik me ook met twee spelers goed vermaakt en als je de regels eenmaal kent, is het spel makkelijk en snel uit te leggen aan ook minder ervaren bordspelfanaten.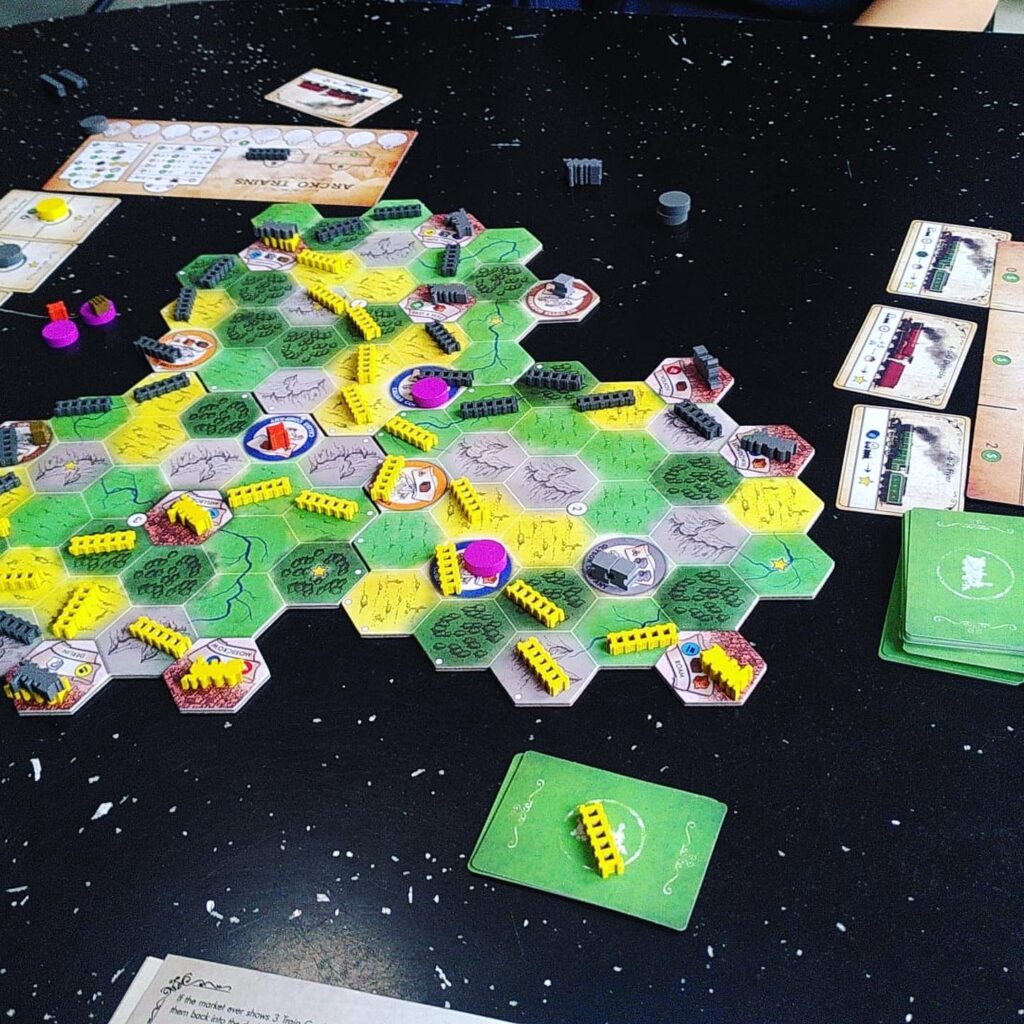 Door het modulaire bord en verschillende spelvarianten is erg ook voldoende variatie. Daarnaast heeft het spel al meerdere uitbreidingen waardoor je verschillende "scenario's" kan spelen op verschillende locaties wat de herspeelbaarheid uiteraard nog meer verhoogd.