Hoewel er terecht een stuk minder oranjekoorts is, kun je niet ontkennen dat er dit jaar een aardig potje wordt gevoetbald. Ook flink wat landen laten hun competitieve kant zien. In Rollarama World Football kunnen spelers de voetbalwedstrijden tussen een flink aantal internationals naspelen. Is Rollarama een schot op doel?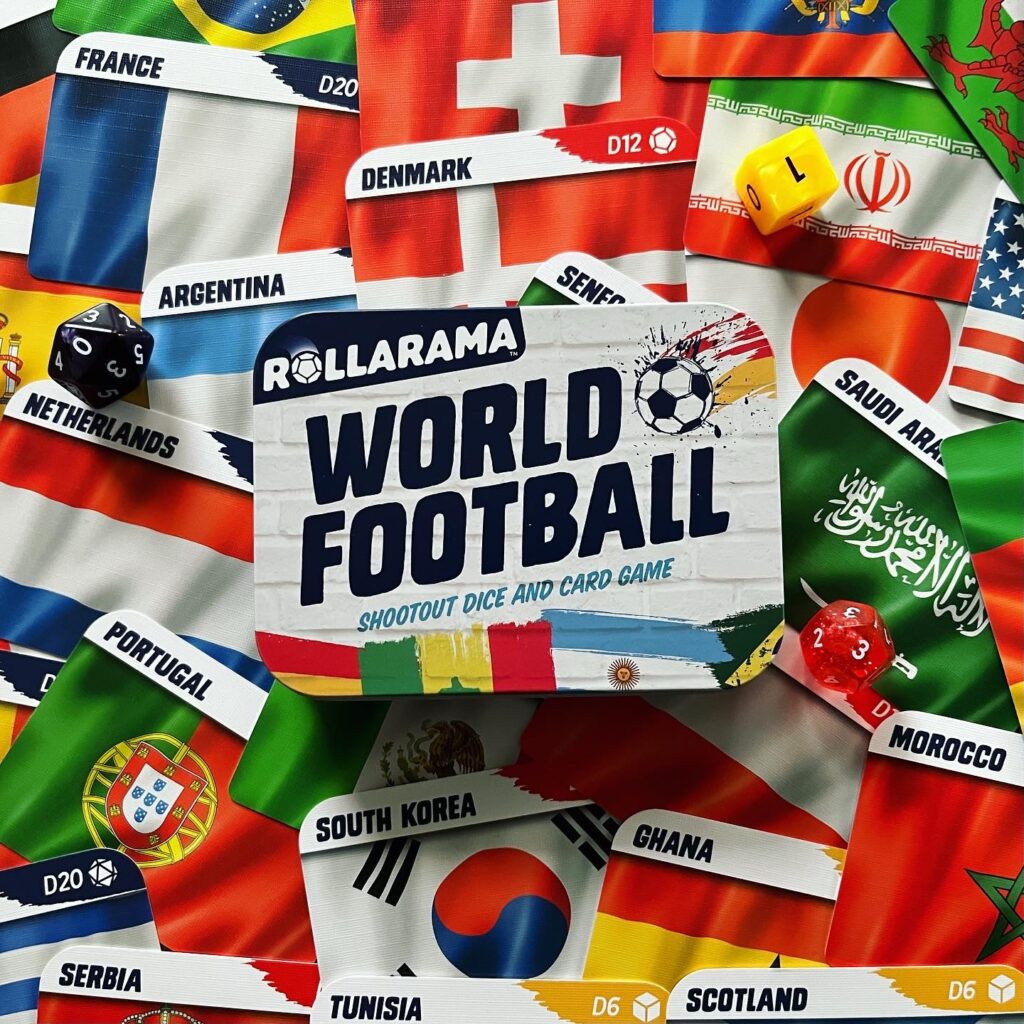 In Rollarama World Football krijgt elk team een stapeltje kaarten met willekeurige landen. Een team kan bestaan uit een enkel persoon, dus je hebt geen elftal nodig en kan gerust potje spelen met twee spitsen. Als spelers niet willekeurig de kaarten willen verdelen, kan er worden gekozen voor een 'draft' waarbij spelers om de beurt telkens een elftal/land pakken voordat het spel kan beginnen.
Rollarama World Football is een erg simpel spel en uitermate geschikt als partyspelletje of als kinderspel. Elke beurt trekt ieder team aan spelers een kaart en legt deze open neer. Op elke kaart staat aangeven hoe goed een team is. Dat niveau wordt door een dobbelsteen uitgedeeld die overeenkomt met de dobbelsteen die spelers kan werpen om te bepalen welk team wint. Het team met een zwakker elftal kan ervoor kiezen om zich terug te trekken uit de wedstrijd. Dit team mag de dobbelsteen bewaren voor het volgende duel in de hoop om de kansen te vergroten. De kaart gaat dan terug in het blikje.
Spelers werpen de dobbelstenen en het team met de hoogste worp, wint en gaat door. De winnende kaart gaat onderop de trekstapel van de winnaar en het verliezende elftal gaat terug in het blikje. Als spelers gelijkspel hebben, komen er penalties met een sudden death regel. Het spel veranderd in een behendigheidsspel waarbij spelers de bijbehorende dobbelsteen van een team in het doel (een kaart in een houdertje) van het andere team proberen te scoren. Het elftal dat mist, verliest.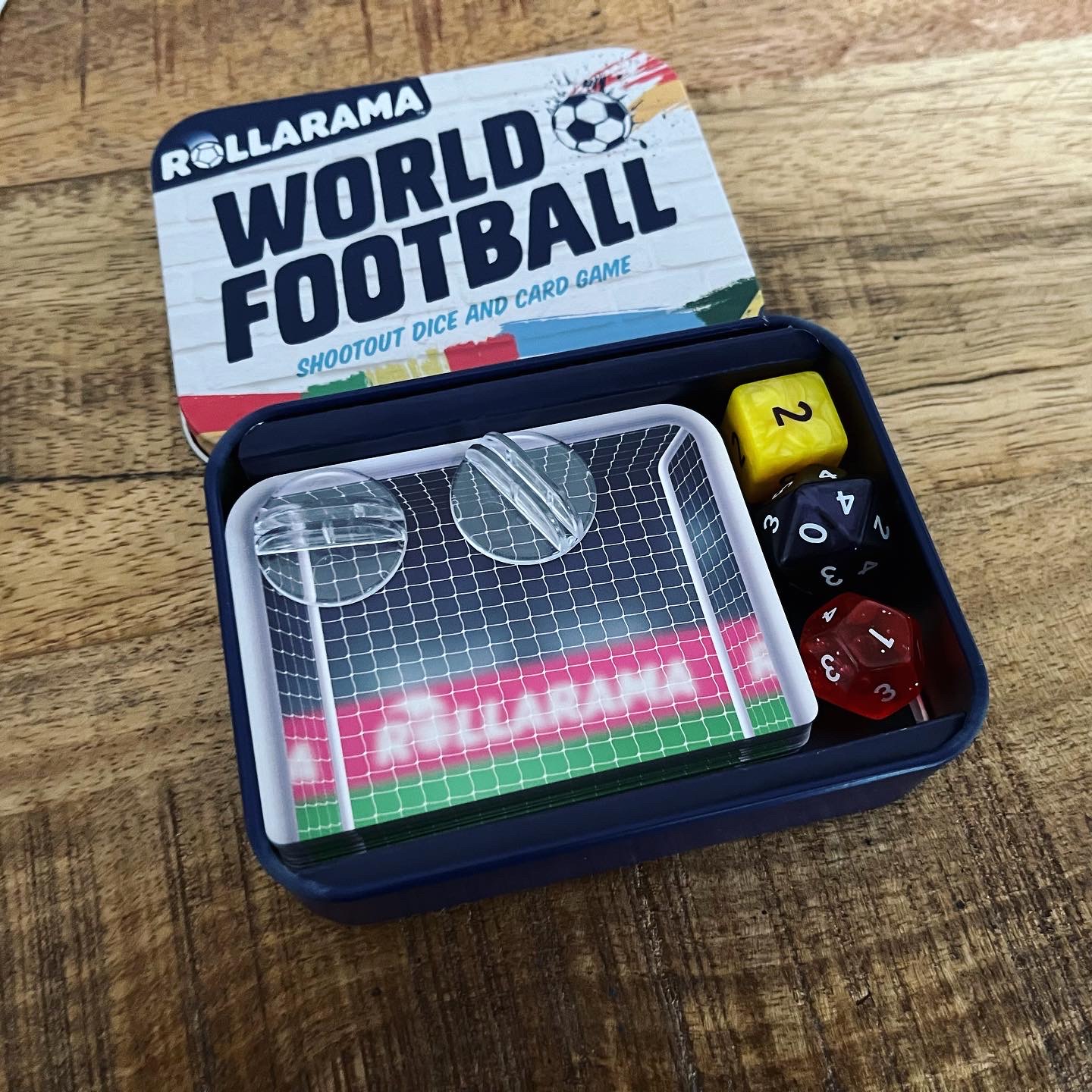 Rollarama World Football is een simpel dobbelspel waarbij geluk en behendigheid een grote rol spelen. Net als bij voetbal…? De tactische keuze van spelers bestaat uit risicoinschatting, waarbij spelers de afweging moeten maken om bepaalde elftallen 'op te offeren' om een grotere kans te hebben in latere duels. Het spelletje is kort van duur waardoor een potje niet snel langdradig aanvoelt. Het spel zit tevens in een klein blikje waardoor je het gemakkelijk mee kan nemen voor een potje voetbal on the go. Rollarama is gewoon lekkere domme lol. Olé, olé olé olé!