Noot-noot! Neem allemaal snel de rol aan van een baldadige pinguïn en probeer een hoge piramide van ijsblokken en pinguïns te bouwen. Zoals we allemaal weten zijn pinguïns bijzonder ondeugend en ongeduldig beesten en willen zij de eer van de bouw van de piramide niet met andere pinguïns delen. Zorg er voor dat jouw tegenstanders de toren niet af kunnen bouwen in Penguin Party!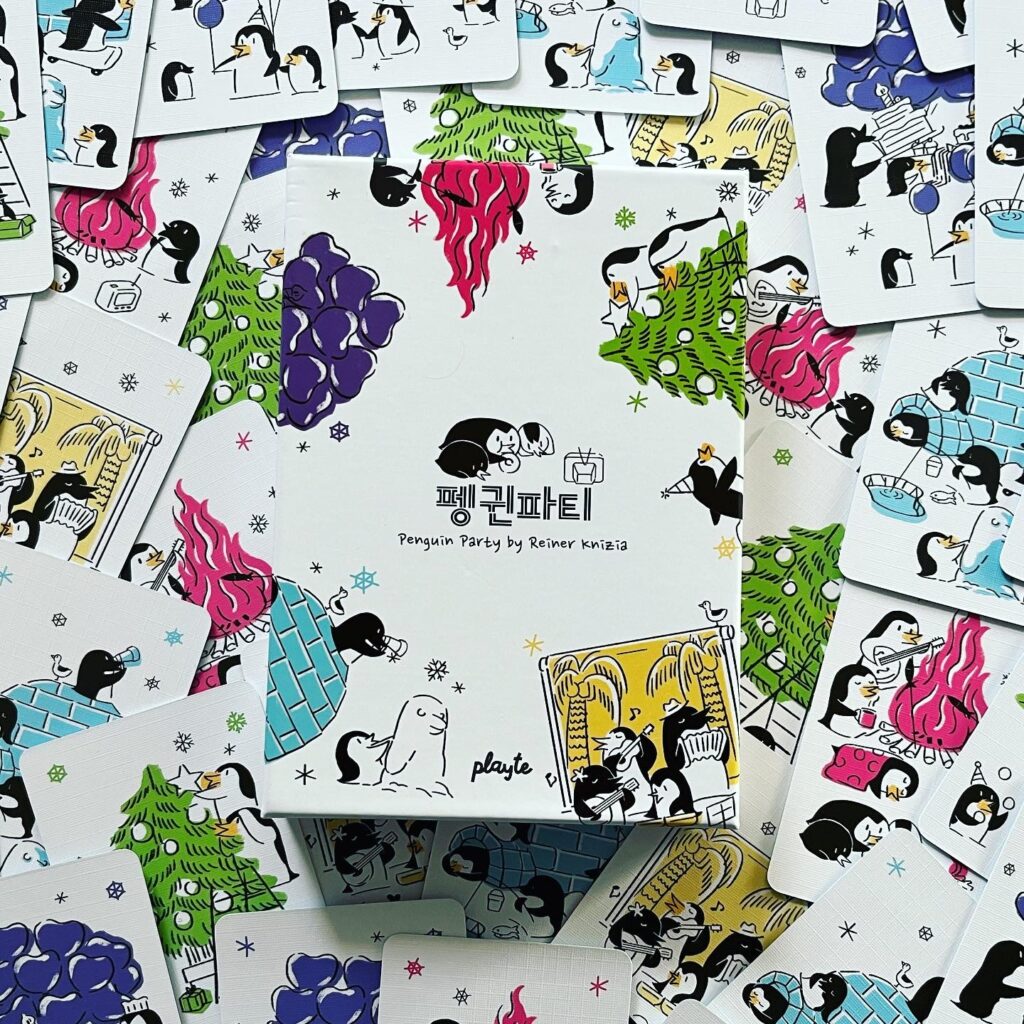 Penguin Party is een klassiek en vrolijk kaartspelletje van Reiner Knizia waarbij Penguins en strafpunten de hoofdrol spelen. Deze vrolijk geïllustreerde editie wordt uitgegeven door Playte. In Penguin Party bouwen de spelers samen aan een 'piramide' door pinguïnkaarten op tafel te plaatsen. Alle spelers krijgen evenveel kaarten toebedeeld. Deze kaarten in verschillende kleuren worden willekeurig verdeeld. Spelers proberen hun hand leeg te spelen zonder uitgeschakeld te worden. Hoe worden spelers uitgeschakeld? Als een speler tijdens zijn of haar beurt geen kaarten kan spelen, is deze speler uitgeschakeld en krijgt deze speler een strafpunt. De speler die aan het einde van alle rondes – er zijn net zoveel rondes als spelers – de minste strafpunten heeft, wint Penguin Party!
Tijdens een beurt speelt een speler een kaart uit zijn of haar hand. Een kaart mag aan de onderkant van de piramide worden aangelegd. De onderkant van de piramide mag maximaal acht kaarten breed zijn in het reguliere spel of zeven kaarten breed in de variant voor twee spelers. Een speler kan ook een kaart op een hoger niveau van de piramide plaatsen, zolang deze kaart bovenop twee andere pinguïnkaarten wordt geplaatst waarvan er minstens één kaart dezelfde kleur heeft als de gespeelde kaart.
Als je geen kaart kunt spelen, leg je je handkaarten open open op tafel en neem je evenveel strafpunten als het aantal kaarten dat je niet hebt weten te spelen. Als je je hand leeg hebt weten te spelen, mag je twee eerder verzamelde strafpunten terugleggen in de voorraad. De strategie van Pinguin Party is het inspelen op geluk en deduceren welke kleuren jouw tegenstanders mogelijk nog op hand hebben. Zorg ervoor dat je de juiste kleuren speelt, waardoor tegenstanders geen kans hebben om hun kaarten uit te spelen!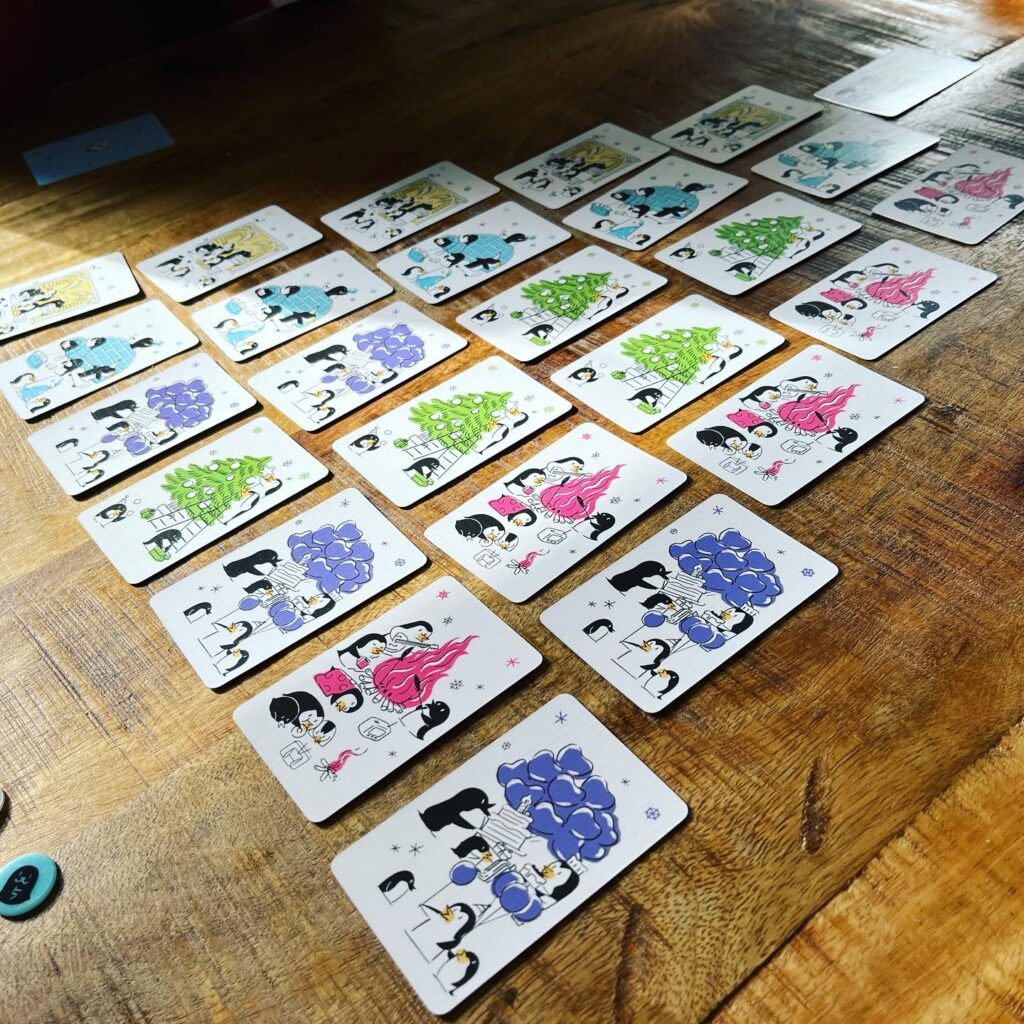 Penguin Party bevat veel elementen van een typisch Reiner Knizia kaartspel: een gezonde dosis geluk, een korte speelduur en fiches om strafpunten aan te geven. Penguin Party is een kort en gezellig spelletje dat je met een grote en kleinere groep gemakkelijk en snel kan spelen zonder teveel complexere regels en moeilijke beslissingen. Hierdoor is Penguin Party uitermate geschikt voor liefhebbers van vergelijkbare Knizia spellen zoals L.A.M.A.