Het koninkrijk is in rep en (op)roer, want het snelle blufspel van Geronimo Games is terug en heeft versterking meegenomen! Oriflamme: Oproer is een losstaand vervolg op het eerste deel, maar kan tevens als uitbreiding worden gebruikt. Wederom proberen spelers weer gekroond te worden door elkaar in de rug te steken, te bluffen en politieke spelletjes te spelen. Loopt jouw blauwe bloed waar het niet kruipen kan of word je afgezet?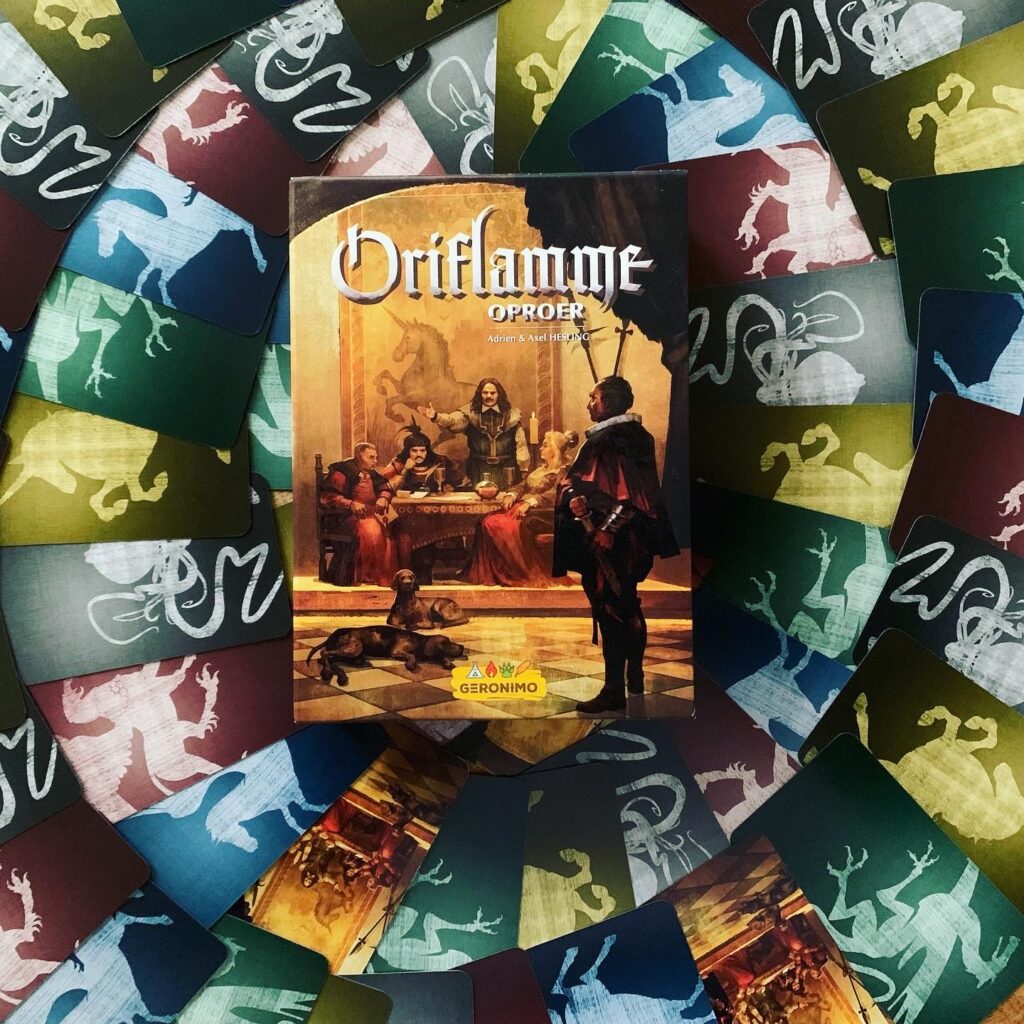 In Oriflamme: Oproer, net als in het basisspel, krijgt elke speler 7 van een set mogelijk kaarten. Met deze kaarten worden in totaal 6 rondes gespeeld. Elke ronde leggen spelers aan het begin of einde van de rij kaarten of op een van hun huidige kaarten in de rij een gedekte kaart. Vervolgens wordt in volgorde de rij met kaarten uitgespeeld. Gedekte kaarten mogen worden opengedraaid (om hun speciale kracht te activeren) of gedekt blijven voor een overwinningsfiche. Kaarten die al open liggen in de rij worden ook nogmaals geactiveerd. Door de speciale krachten van kaarten kunnen spelers kaarten verplaatsen, verwijderen of overwinningspunten verdienen of stelen. De rij kaarten verandert hierdoor constant. Na 6 rondes is het spel afgelopen en wint de speler met de meeste punten!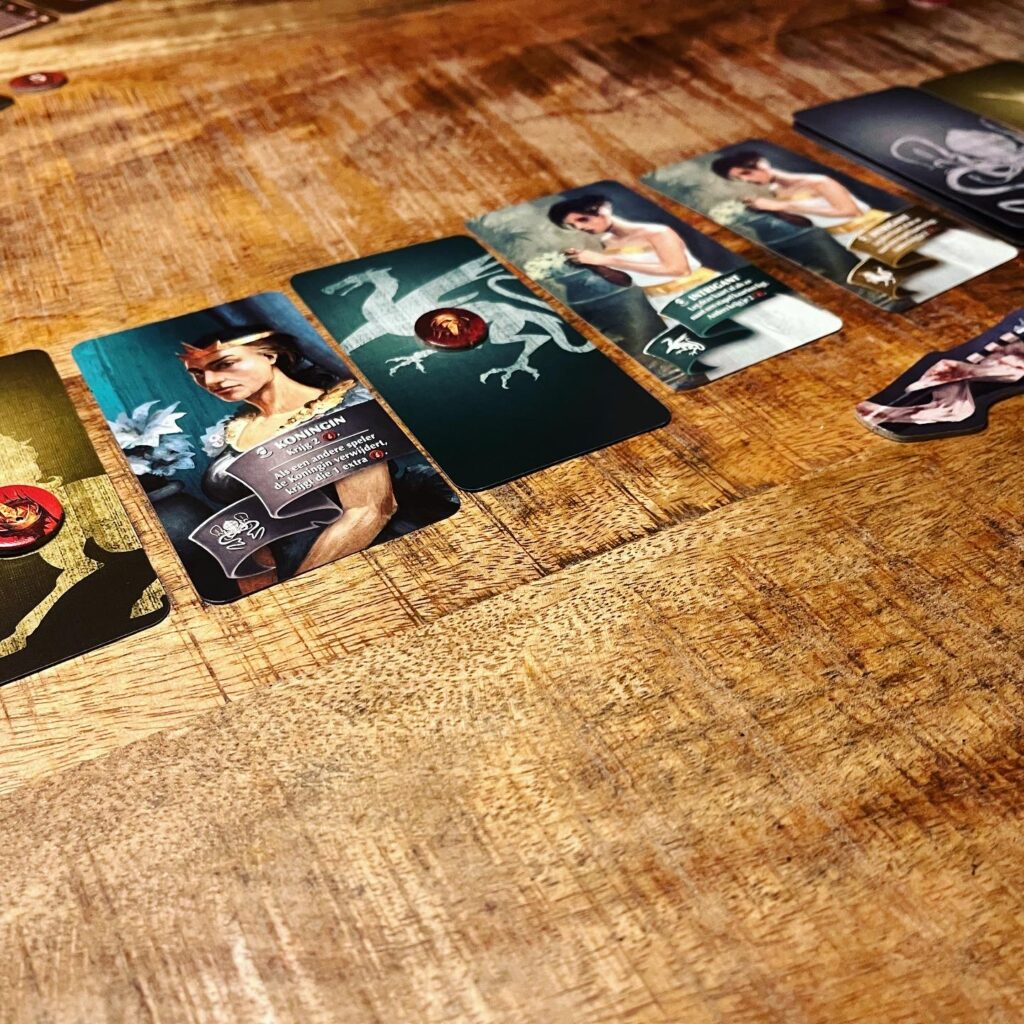 Oriflamme blijft ook na vele potjes een heerlijk chaotisch gok- en blufspelletje met behoorlijk wat tactiek voor een zeer snel spelletje. Oriflamme het basisspel bevat al verschillende kaarten, vele nuances, geniepige tactieken en speciale effecten voor voldoende variatie. Oriflamme: Oproep is een losstaand spel, maar kan tevens aan het basisspel worden toevgeoegd. Hierdoor ontstaat nog meer variatie en wijzes van spelen. Net als het origineel waardig om bekroond te worden!