Is het jouw fantasie om een piraat van de Caribbean te zijn? Je zeilen te hijsen, je ankers te lichten en rond te varen naar Tortuga om schatten op te bergen? Piraterij is een misdrijf, maar gelukkig is piraterij tevens subjectief. Hijs een andere vlag en plots ben je gewaardeerde zeevaarder van het Britse rijk klaar om het Caribbean wat grondstoffen en land armer te maken! In Maracaibo konden spelers de Caribbean als kolonisten, gevoelig onderwerp, onveilig maken, maar in de uitbreiding, The Uprising, worden spelers extra opstandig!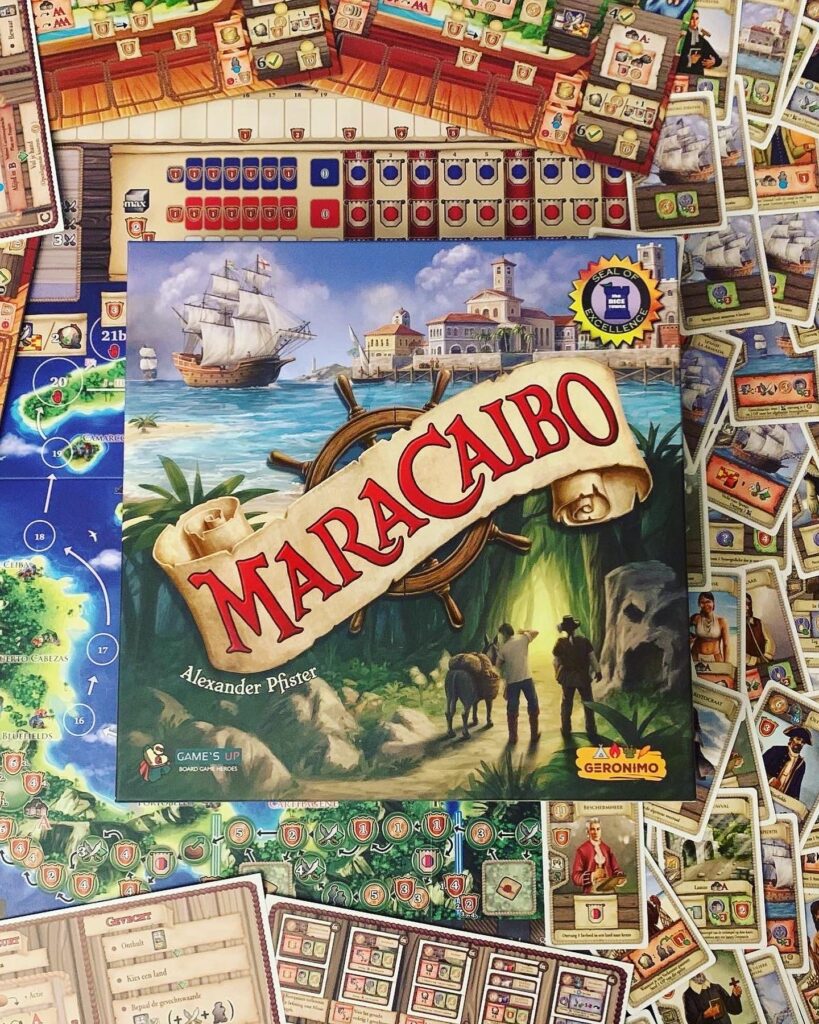 Recap: In Maracaibo van Geronimo Games, vernoemd naar de gelijknamige hoofdstad, nemen spelers de rol aan van deze zeevaarders in de 17e eeuw. Probeer zo efficiënt mogelijk een route uit te stippelen en te varen, je schip te verbeteren, een bemanning binnen te slepen, gebouwen te bouwen, grondstoffen te verhandelen, en punten te verzamelen volgens de leer van Philippus de tweede (door te verdelen en te heersen) en in goede gratie te blijven van Frankrijk, Spanje en Engeland.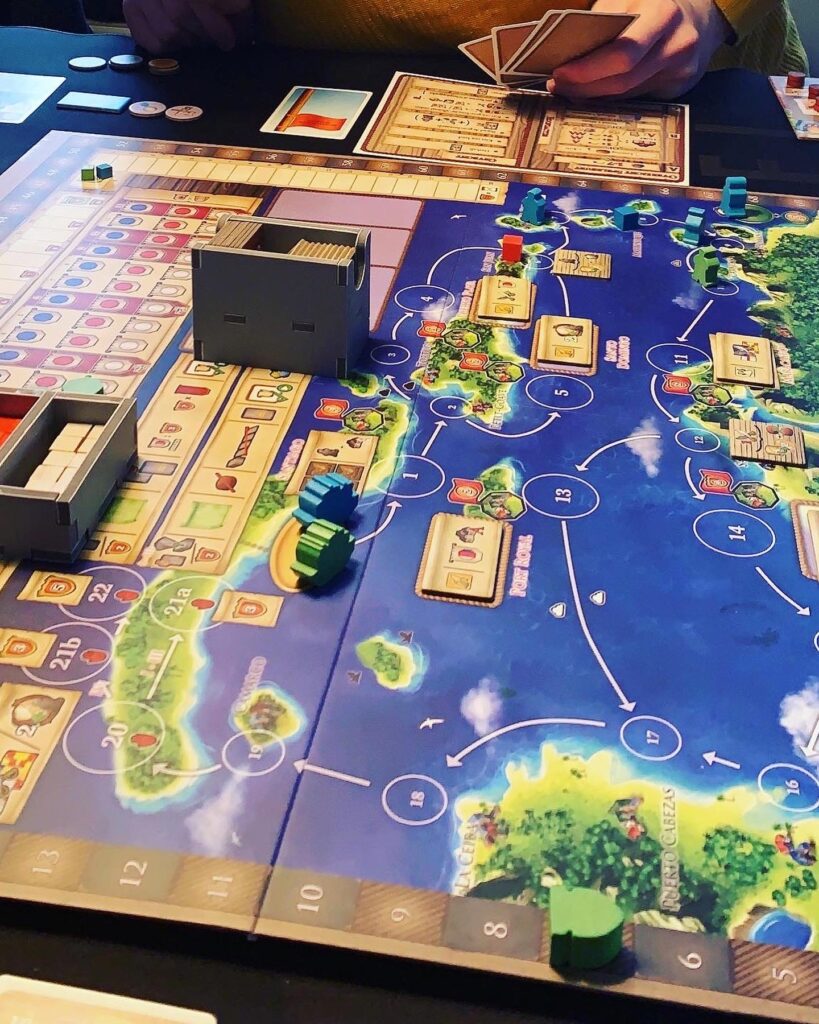 Onder de hoop regels, complexiteit, symbolen, kaarten, fiches, keuzes en bijbehorende keuzestress is Maracaibo eigenlijk een heel elegant en eenvoudig spel. Je verplaatst iedere beurt je bootje naar een stad of dorp om de bijbehorende actie(s) uit te voeren. Het spel biedt veel keuze om daadwerkelijk punten te verdienen. Bouw jij een engine om aan het einde van een speelronde punten binnen te harken of investeer jij in een dure bemanning en prestigieuze gebouwen om als een kanonschot aan het einde van het spel veel punten te pakken.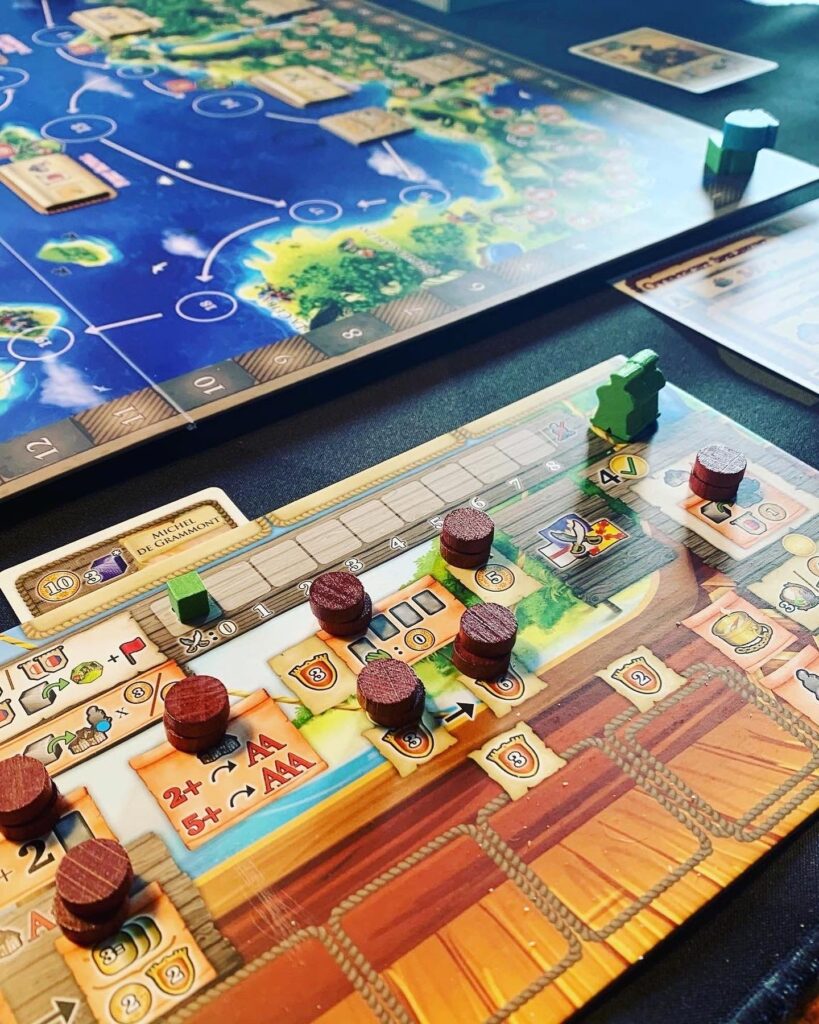 De vele keuzes maken van Maracaibo een complex spel. De eerste paar potjes wordt je het diepe ingegooid, maar daarna begin je het te snappen. Als je het spel eenmaal vat, ontdek je ook dat Maracaibo heel veel strategieën rijk is. Door de vele strategieën biedt Maracaibo elke veelspeler wat wils. Naast het basisspel bevat Maracaibo ook een uitgebreide campagne/legacy modus die steeds nieuwe regels en variaties biedt.
De uitbreiding The Uprising voegt extra modules aan het spel toe voor extra variatie en spelplezier. Zo zijn er nieuwe scenarios die spelers aan de Legacy-modus kunnen toevoegen en bevat het spel nu ook broodnodige dubbelzijdige. Ahoj maatje, en veel (aanvullend) speelplezier!
Steun Dice Daniel en koop Maracaibo of Maracaibo the Uprising op Spellenwinkel.nl.