Wist je dat de Japanse taal een hoop woorden heeft met een Nederlandse oorsprong? Nederland was een van de eerste westerse landen die toestemming van het isolationistische Japan kreeg om handel met hen te drijven. Door de handel dreven er ook veel leenwoorden naar de Japanse taal. Met name op het gebied van zeevaart en handel tref je daarom veel worden met een Nederlandse tintje. Door goed naar de uitspraak van deze woorden te luisteren, kun je dit makkelijk ontdekken. Kobito, een nieuwe kaartspel van Jolly Dutch, put omgekeerd inspiratie uit een Japans woord. Over de oorsprong van dit woord kan ik op het internet niet veel vinden, behalve dat het waarschijnlijk dwerg betekent. Er is zelfs een hele encyclopedie gemaakt over deze dwergjes die wel erg veel weghebben van Tingle uit The Legend of Zelda. Misschien is het woord Kobito trouwens ook wel een leenwoord? Het lijkt namelijk ook verdacht veel op het woord kabouter… Wie zal het zeggen? Een land dat bekend staat om kabouters is Ierland, waar deze zogeheten leprechauns potten met goud verstoppen aan het einde van een regenboog. Het spel Kobito staat helemaal in het teken van deze kleurrijke regenbogen en zo is de cirkel van mijn introductie rond. Is aan het einde van deze kaartenregenboog ook daadwerkelijk goud te vinden?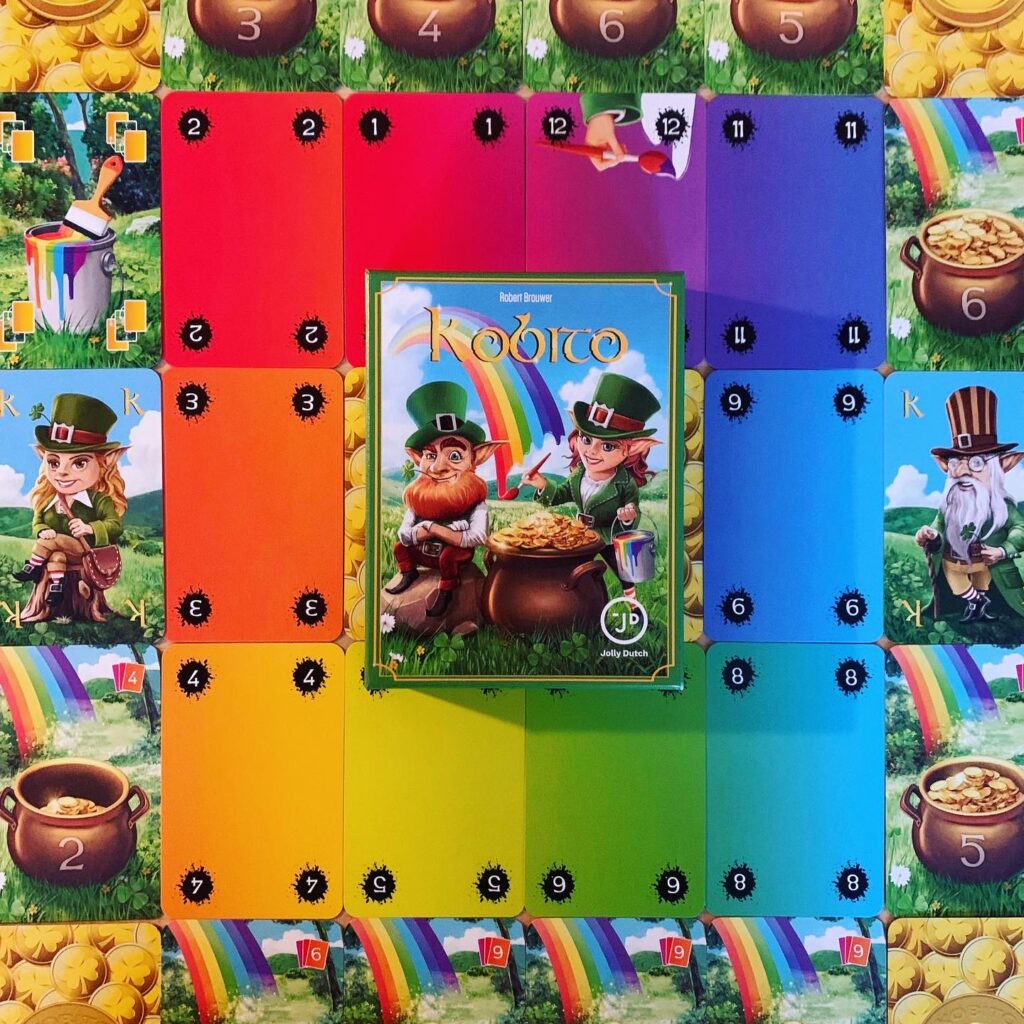 Kobito is een vlot kaartspel waarbij spelers regenbogen gaan schilderen en goudpotten gaat stelen. Elke speler moet iedere beurt minstens het aantal kaarten uit de hand spelen als aantal regenbogen in het persoonlijke atelier plus 1. Spelers moeten deze kaarten aanleggen aan de openbare regenbogen op het midden van tafel of de regenbogen in hun persoonlijke atelier. De kaarten moeten qua waardes (en kleur) op elkaar aansluiten. Spelers mogen ook kaarten uit de regenbogen in hun persoonlijk atelier aan de openbare regenbogen leggen. Zodra een openbare regenboog is afgebouwd (dat is afhankelijk van de pot met goud die aan de andere kant ligt), mag de afbouwende speler de bijbehorende pot met goud pakken en toevoegen aan zijn of haar puntenstapel. Indien een speler niet voldoende kaarten uit de hand kan spelen tijdens de beurt moeten deze regenboogkaarten worden afgelegd op de puntenstapel en leveren die kaarten minpunten op.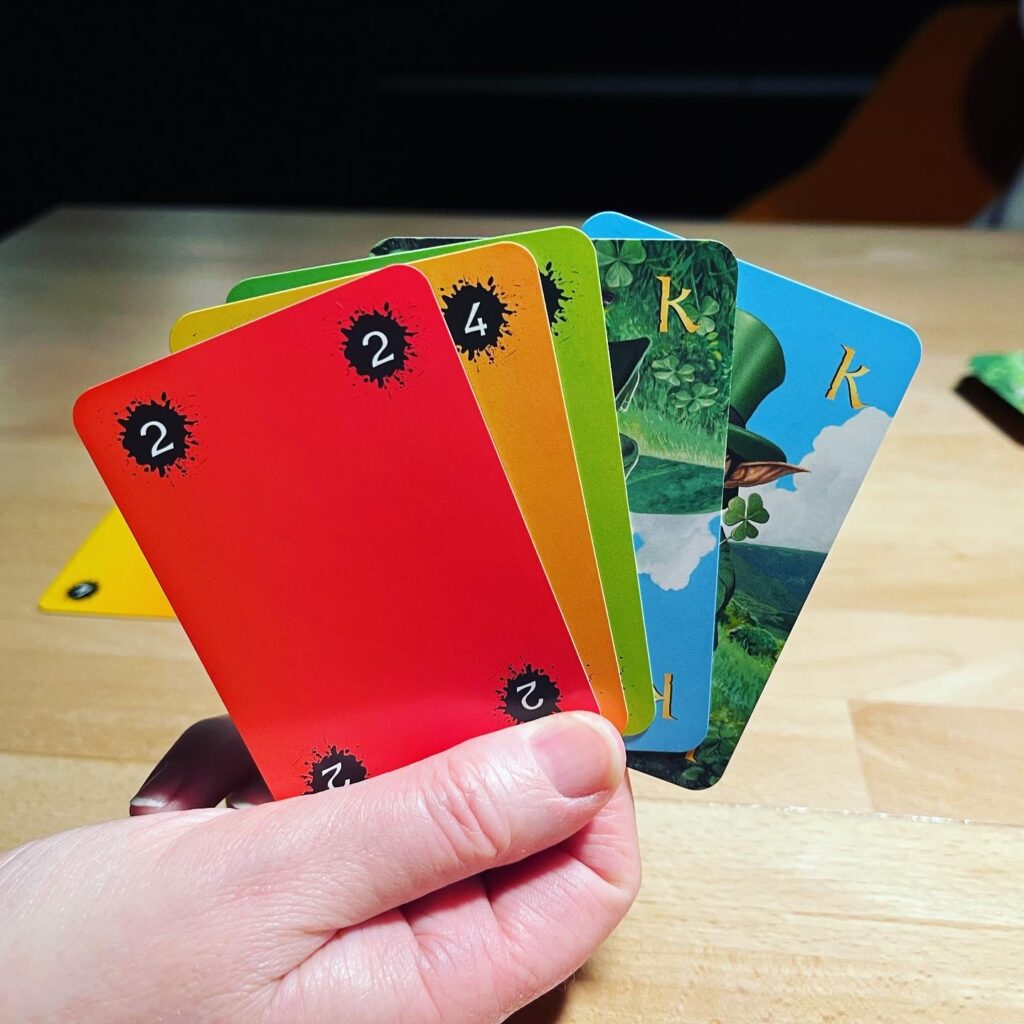 Kobito is een simpel en vlot kaartspel waarbij spelers elkaar (per ongeluk) flink kunnen helpen, maar elkaar ook flink kunnen dwarszitten. Aan openbare regenbogen is gevaarlijk, omdat een andere speler mogelijk deze regenboog kan afbouwen. Regenboogkaarten in je persoonlijk atelier leggen, kan gevaarlijk zijn, omdat je dan de volgende beurt meer kaarten uit je hand moet wegspelen. Al met al een zeer vermakelijk kaartspel. De handelingen zijn door de langere spelduur wat repetitief, maar het is luchtig en vlot genoeg dat dit zeker geen ergernis vormt. Een licht, luchtig en lollig kaartspelletje!