Natuurlijk ken je Godzilla, de grote vuurspuwende hagedis uit de bekende Japanse apocalypsfilms van Toho en recenter van Warner Bros. Wist jij dat er naast Godzilla een hele hoop andere 'Kaiju' monsters bestaan die allemaal vechten om de heerschappij van (vaak) Tokyo?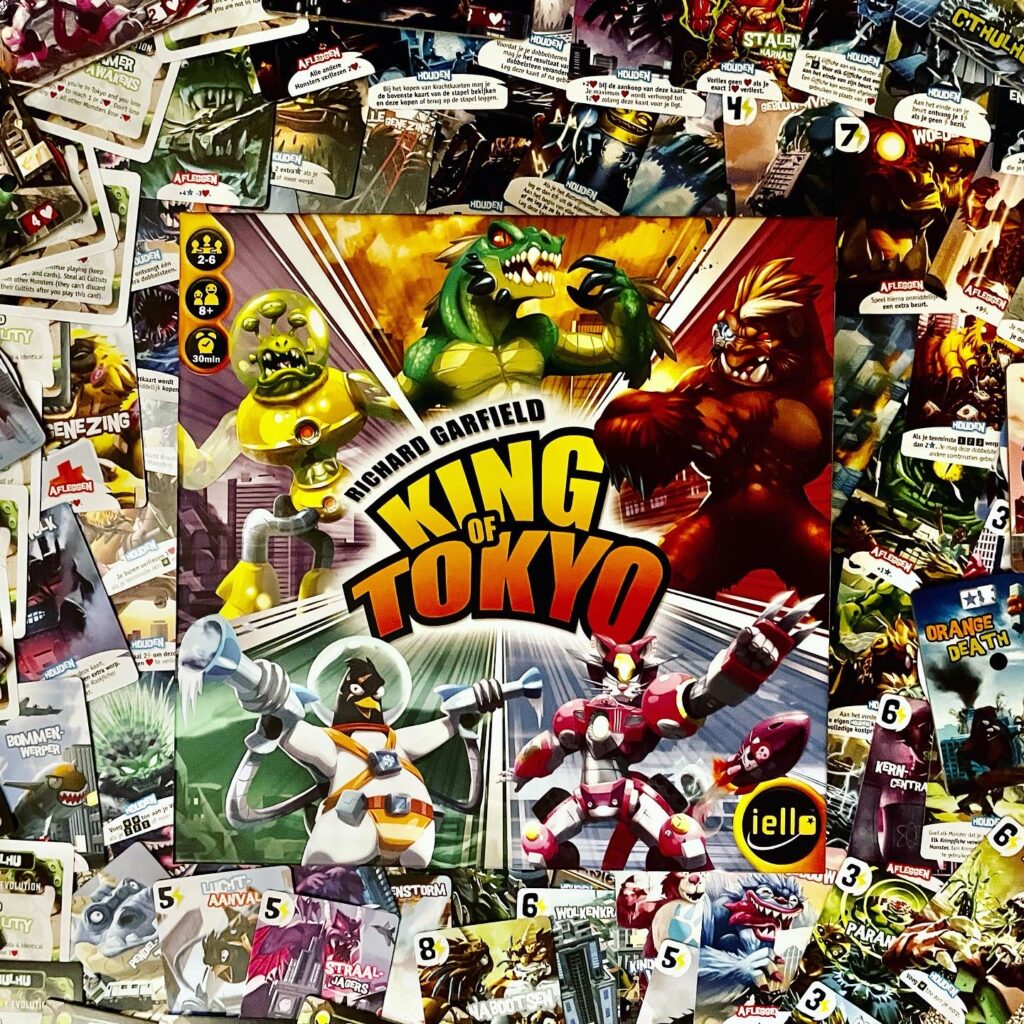 In King of Tokyo, van Richard Garfield, gaan niet onder Godzilla-copyright vallende monsters, aliens en reuzenrobots met elkaar de strijd aan om de enige alleenheerser van deze metropool te worden. Versla jij de andere monsters, of ga je er met de staart tussen de benen ervandoor?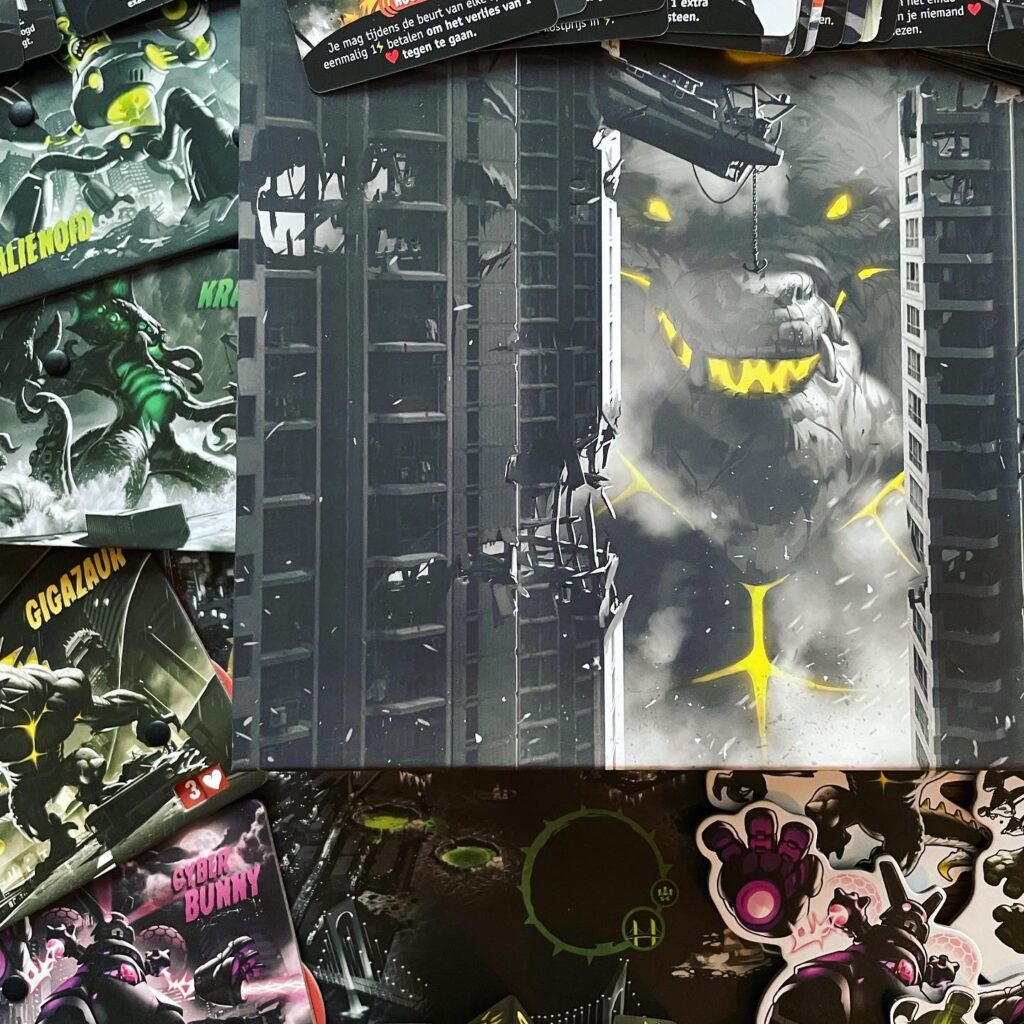 King of Tokyo is een tactisch dobbelspel waarbij je probeert Tokyo zo lang mogelijk te bezetten en aanvallen van andere monsters buiten het stadscentrum te weerstaan. Hoe langer je de stad bezet, des te meer overwinningspunten je krijgt.
Op basis van maximaal driemaal geworpen dobbelstenen kun je energie en ook overwinningspunten verzamelen. Daarnaast kun je met je worp ook aanvallen verzamelen, zodat je andere monsters flink kunt begaaien. De aanvallen noemen wij liefkozend 'klapjes uitdelen'.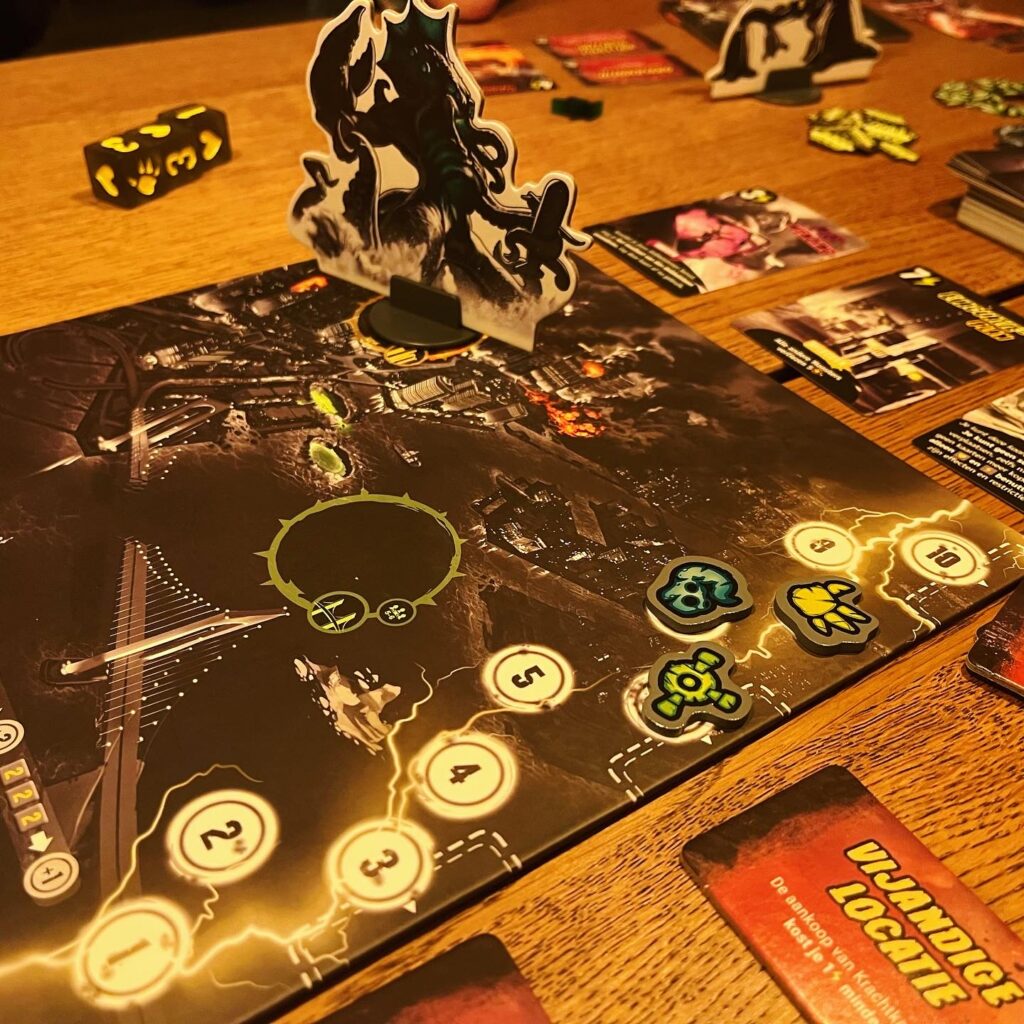 Met energie kun je speciale kaarten verzamelen waarmee je bepaalde acties kunt uitvoeren of je monster nog sterker kunt maken. Denk aan een zoiets gewoontjes als een extra dobbelsteen om mee te gooien, maar ook lazerstralen en een mechasuit komen langs!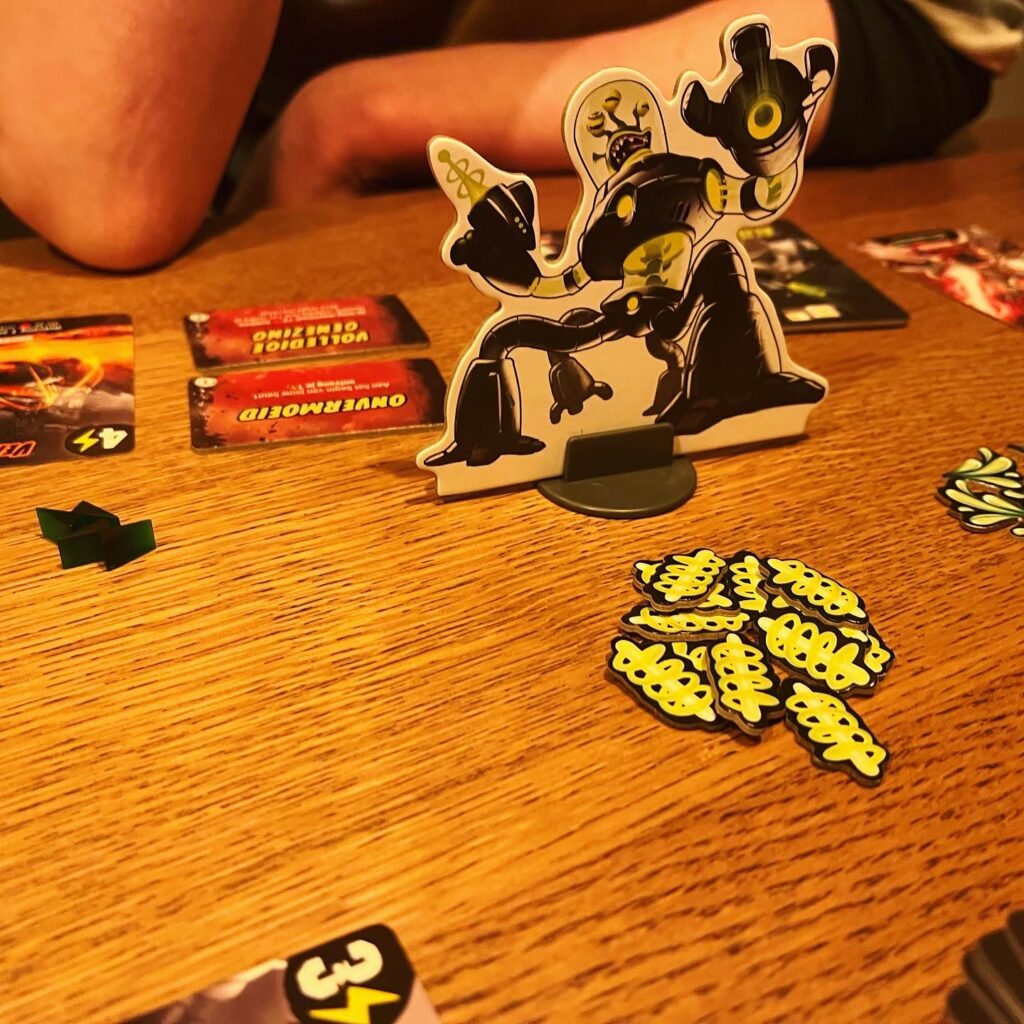 Als je Kaiju's gaver vindt dan de mensen in de monsterfilms, twijfel dan niet om in King of Tokyo de rol van een grote hagedis, mega-aliën of mecha aan te nemen. Een ieder wie dit leest, trekt ten strijde tegen het beest – nou ja, de andere beesten! 🐉
De foto's zijn van de (nog gavere) Dark Edition!