Op vakantie of op reis (kort of lang) zijn kleine spelletjes en puzzeltjes ideaal om wat tijd te doden. Smart Games heeft veel puzzels in het gamma van groot tot klein tot mini.
Smart Games specialiseert zich al jaren in verschillende soorten puzzels en puzzelspellen voor jong en oud. Ze hebben puzzels waarbij je voorwerpen in de juiste volgorde moet puzzelen, abstracte puzzels, 3D puzzels, puzzels met magneten en puzzels met allerlei thema's. Voor fans van puzzelen is er altijd wel iets te vinden.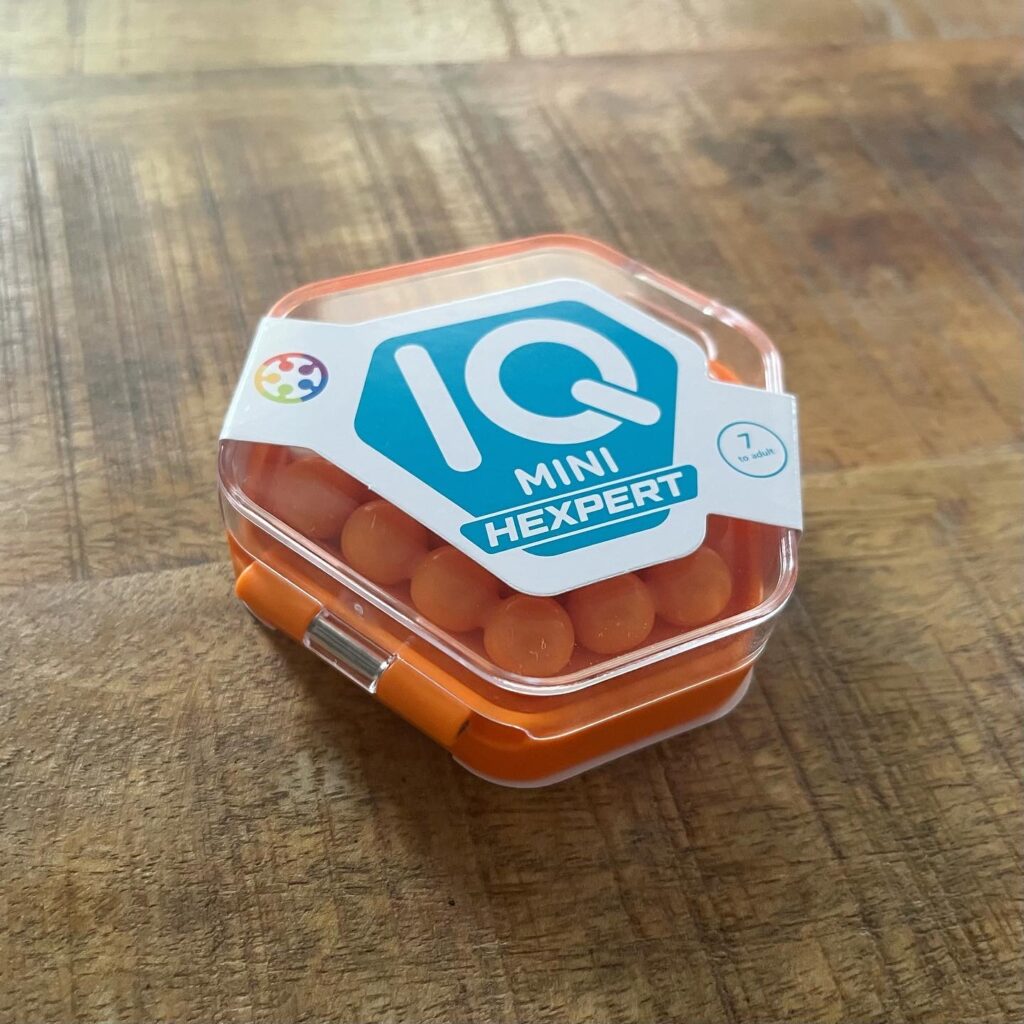 Smart Games heeft meerdere 'klassieke' puzzels waarbij puzzelaars de verschillende vormpjes op de juiste plek moeten (terug)zetten. Veel van deze puzzels maken onderdeel uit van de IQ reeks zoals de IQ Twins puzzel waar we eerder al een recensie over tikte. De IQ Mini is het kleine broertje van de IQ puzzels en de IQ Mini Hexpert biedt een leuke variatie op dit concept voor oneindig en uitdagend speelplezier.
Spelers zetten de drie witte pinnetjes op een willekeurige plek en proberen nu de verschillende puzzelstukjes terug te plaatsen. Er is altijd minstens 1 oplossing. Simpel. Vermakelijk. Verslavend.