Ik speelde tijdens mijn studententijd wel eens drankspelletjes waarbij je bepaalde getallen niet mocht zeggen of waarbij je de getallen juist moest uitbeelden. In Ga voor 20!, van 999 Games en Drie Magiërs Spellen, gaan jij en jouw medespelers proberen tot 20 te tellen. Dat lijkt makkelijk, maar elke ronde krijg je nieuwe opdrachten die ervoor zorgen dat tellen, vooral in een grote groep, niet zo makkelijk meer gaat. Ik zeg niet dat Ga voor 20! een perfect drankspelletje is (spoilers: dat is het wel), maar ook voor de allerkleinsten is dit grote lol.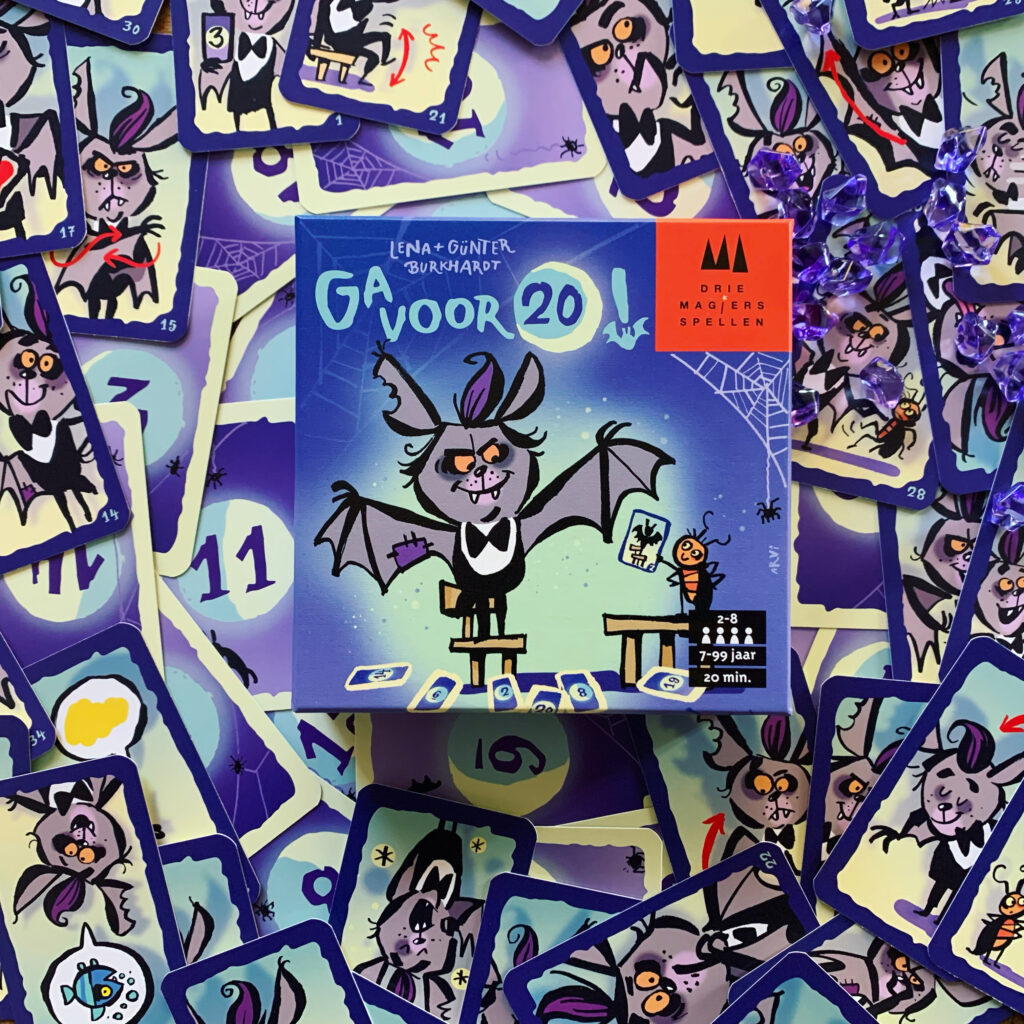 Elke ronde trek je een cijferkaart en een opdrachtkaart. Op de opdrachtkaarten staat een bepaalde opdracht die je in combinatie met het tegelijkertijd getrokken getal op de cijferkaart moet uitvoeren. De opdrachten variëren van geluiden maken in plaats van de getallen of juist bepaalde handbewegingen maken. Na een tijdje krijg je steeds met opdrachten en is het lastig om je aandacht er goed bij te houden. Hilariteit alom!
Ga voor 20! is wederom een leuk partyspel van Drie Magiërs Spellen, bekend van de geweldige spellen Kakkerlakkenpoker en Valse Motten. Erg leuk om bijvoorbeeld tijdens Halloween te spelen vanwege de spooky vleermuis op de kaarten!