"The smell of the sea, salt and rotting seaweed. They always carry it with them, as a kind of warning to their victims. Unexpectedly, they can strike deep inland to find treasures. Some call them pirates, others call them sea creatures. Of course, they are all wrong and the rumours and myths are much bigger. For the Karkinos, the most important thing is that they can steal and slaughter without being punished and that they seem more dangerous than they are."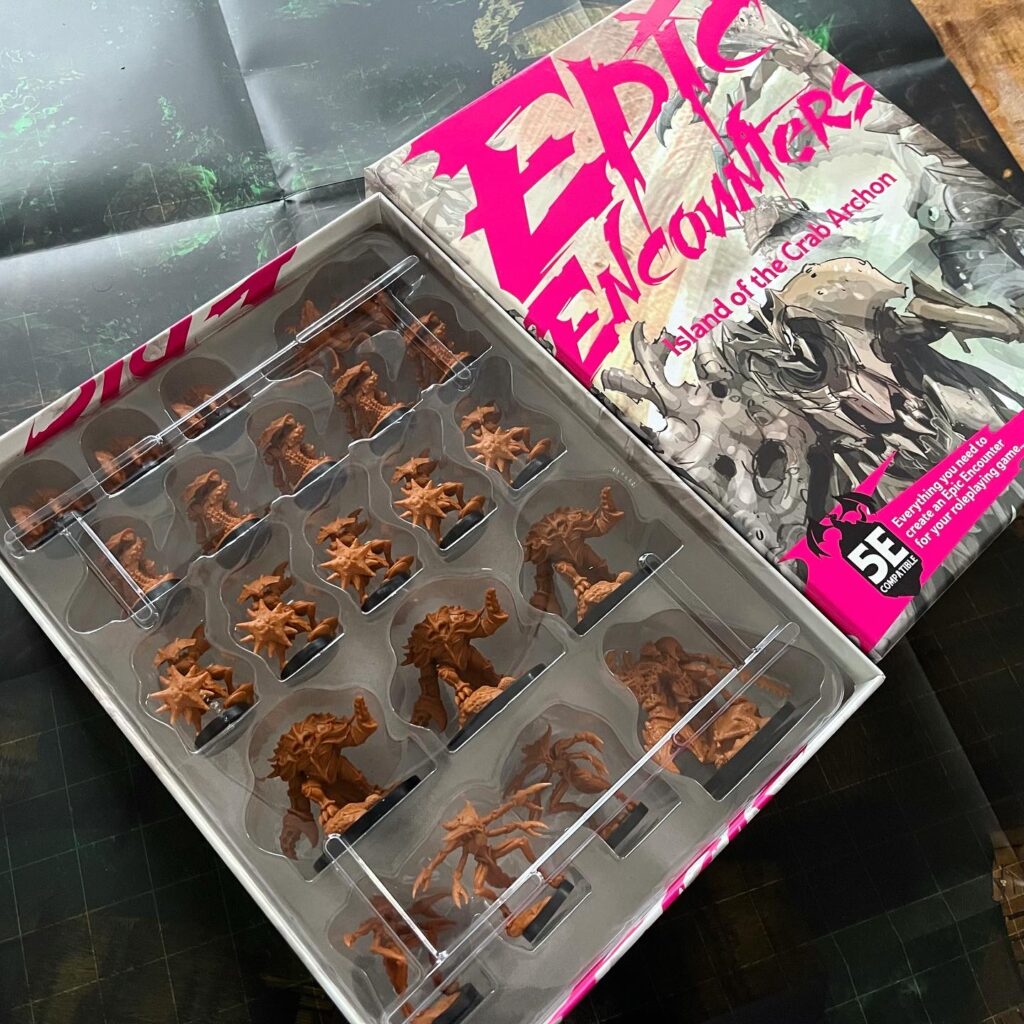 "The smell of the sea, salt and rotting seaweed. They always carry this smell with them, as a kind of warning to their victims. Unexpectedly, they can strike deep inland to find treasures. Some call them pirates, others call them sea creatures (or depending on who you ask a walking seafood buffet). Of course, they are all wrong and the rumours and myths are much bigger. For the Karkinos, the most important thing is that they can steal and slaughter without being punished and that they seem more dangerous than they are."
The above is an introductory snippet from the Epic Encounter box set Island of the Crab Archon. The Epic Encounter boxes were created as an all-in-one box for 5th edition Dungeons and Dragons Dungeon Masters where the Dungeon Master gets everything to entertain his or her players. The box contains an adventure book, a double-sided game mat and one or more high-quality miniatures. But what can all be found in this booklet to make the Encounter so complete?
The booklet not only contains the statistics of all the monsters in the box (which, by the way, are new and not straight from the Dungeons and Dragons Monster Manual), but many other things as well. For instance, the booklet starts with a clear overview to scale the Encounter up or down depending on the level of the group of adventurers you want to play it with. In addition, plot hooks and rumours are given in the booklet to make sure you can implement the Encounter into your story. This makes the box suitable to use throughout your campaign. This is followed by several pages that outline, point by point, what Encounter you could do as a Dungeon Master. This includes the double-sided game mat. Because it is written down so point by point, it is easy to find when players ask certain things or want to discover certain things. What is unique about the descriptions in the booklet is that they keep each Encounter exciting by adding elements in the Encounter that are not only linked to the monsters, but also to the terrain the players are in. The only drawback I noticed is that the playmat is printed relatively dark and therefore it is sometimes hard to see what is on it.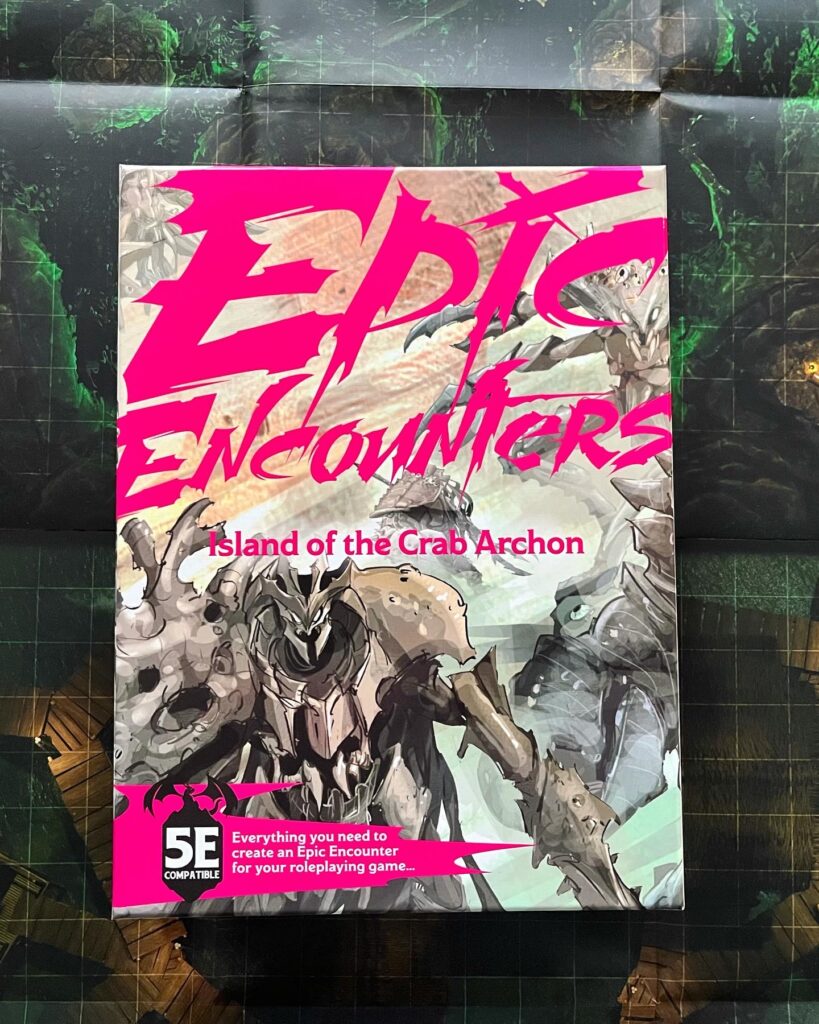 All in all, this is a great product that can especially help beginning Dungeon Masters add challenging and exciting Encounters to your Dungeons and Dragons sessions. Because there is now a wide variety of types of Epic Encounters, there is something for everyone and every Dungeons and Dragons session can be made challenging and innovative.